Love is all around, la BSO de Cuatro bodas y un funeral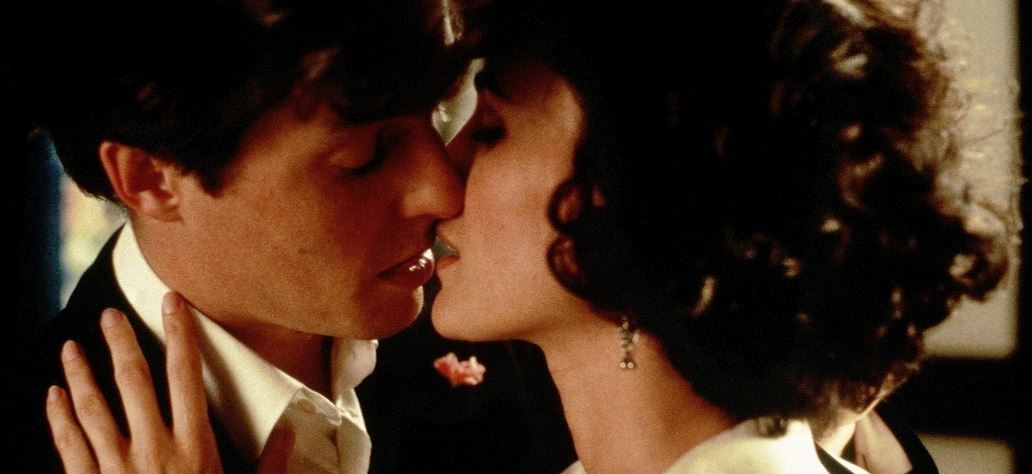 En los años 60  un grupo británico de nombre The Joystrings, ligado a a una corriente religiosa cristiana,  gozó de un cierto éxito de público. Su fama apenas traspasaría fronteras pero sí que se escucharon sus canciones en la televisión inglesa. Su canción "Love that's all around"  no fue uno de sus títulos emblemáticos, pero no hacía falta que lo fuese para que sirviese de inspiración al cantante Reg Presley para una de las canciones más románticas del mundo del cine. Seguramente Reg Presley no os suena a muchos de vosotros, pero si os hablamos de su grupo The Troggs y de su hit Love that's all around ya estaréis tarareando la canción inolvidable de la no menos inolvidable película "Cuatro bodas y un funeral" de 1994, aunque bien sabes que la versión que se hizo famosa fue la del grupo escocés Wet Wet Wet. De hecho el 29 de mayo de 1994 Wet Wet Wet alcanzaría con esta canción el número 1 de las listas inglesas y ya no se bajaría de esa posición hasta 15 semanas después.
La banda The Troggs pasaría también a la historia por la canción Wild Thing, pero para nosotros aquel verano del 67 en el que se ideó Love that's all around siempre será el momento clave de Reg Presley, y no sólo por ser la BSO de una película de éxito sino por convertirse en la "soundtrack" oficial de muchas parejas que se forjaron al hilo de este título de culto.
Como nota curiosa, no os perdáis la versión hispana de la canción por parte de Rocío Banquells:  https://open.spotify.com/track/6KypUOjenbtEm8PSaX3waK  
https://storage.googleapis.com/scb22uploads/2017/06/love-is.jpg
474
1032
Daniel López
https://storage.googleapis.com/scb22uploads/2021/05/logo-enfold-header.svg
Daniel López
2017-06-30 18:40:30
2017-06-30 18:40:30
Love is all around, la BSO de Cuatro bodas y un funeral