Figuras de resina de Batman: The Dark Knight Rises
Lanzadas con motivo del estreno de la película y agotadas al poco tiempo, desde finales de la semana pasada está disponible en EEUU la nueva remesa de figuras de resina de "Batman The Dark Knight Rises", la última película de la trilogía de Christopher Nolan.
Esta segunda serie incluye tres bustos (dos de Bane y uno de Batman), una figura de Catwoman y un diorama de la primera lucha entre el hombre murciélago y Bane. Realizado con un gran detallismo, en el caso de los primeros, cada uno posee una altura aproximada de 16,5 cm y se apoyan en una base que simula la roca con el logo de la película. La figura de Catwoman, en cambio, tiene escala 1:6 (22,8 cm) y consigue trasladar con brillantez al personaje interpretado por Anne Hathaway.
Mención especial merece el diorama de Batman y Bane. Recreando su primer enfrentamiento, el conjunto mide 41 cm de altura, ha sido pintado a mano y esculpido por Dave Cortes y Paul Harding.
El precio de los primeros es de unos 70 dólares, la figura de Catwoman unos 115 dólares y el diorama de Batman y Bane, 270 dólares.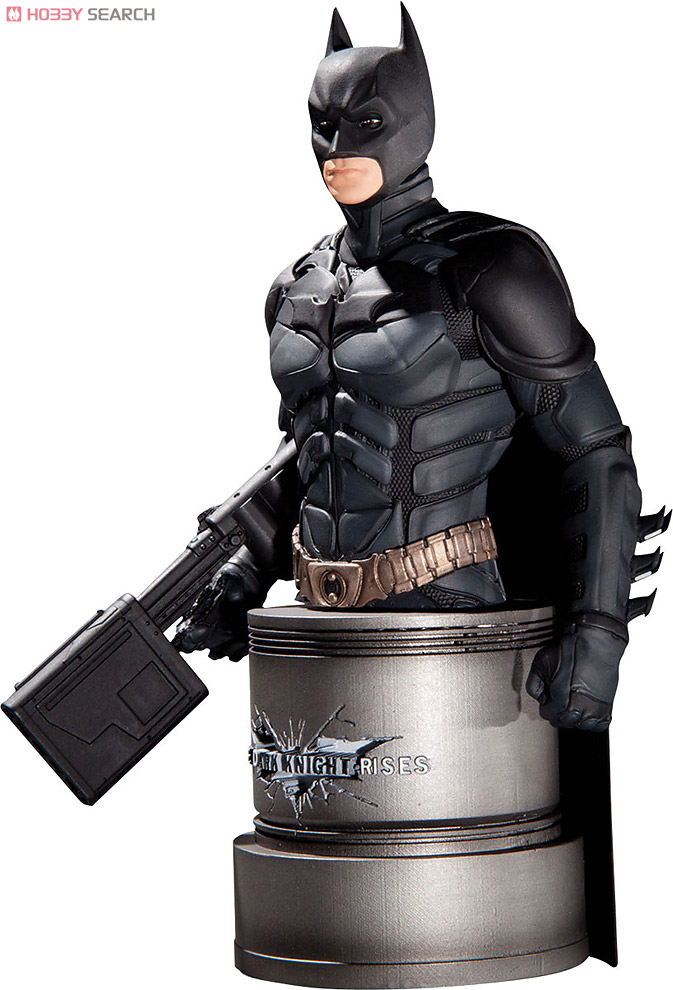 https://siguealconejoblanco.es/wp-content/uploads/2013/01/figura-Catwoman-Batman-Dark-Knight-Rises_02.jpg
900
733
Juan F Molinera
https://storage.googleapis.com/scb22uploads/2021/05/logo-enfold-header.svg
Juan F Molinera
2013-02-01 12:00:59
2018-02-25 12:42:36
Figuras de resina de Batman: The Dark Knight Rises