The League of Extraordinary Gentlemen. Nemo: Río de fantasmas, de Alan Moore y Kevin O´Neill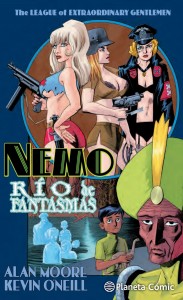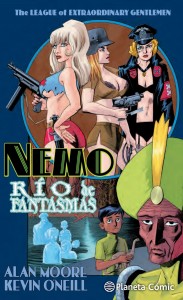 Tercera parte (y última) de este spin off de LOEG con la que parece que Alan Moore quiere llevar la contraria a todos aquellos que tildan sus dos primeras aproximaciones a la serie como crípticas y pedantes. Con este Río de fantasmas Moore centra su mirada en el aspecto más pulp de la saga y nos ofrece todo aquello que un buen aficionado al género puede desear ver incluyendo dinosaurios zampándose soldados nazis o unas teutonas en bikini dignas de una película de Russ Meyer.
Por supuesto, tratándose de Moore, siempre hay espacio para el academicismo y el guiño literario, empezado por El corazón de las tinieblas, pero en Río de fantasmas el protagonista es la acción al servicio de la serie B.
Una lectura con la que me congratulo y con la que recupero la esperanza en la franquicia. Creo que nunca volveré a tener las sensaciones de los primeros volúmenes de la saga, pero tengo que reconocer que con Río de fantasmas me lo pasé muy bien sin la necesidad de una enciclopedia a mano.
Recomendable para aquellos que ya habían perdido la esperanza en LOEG y también para habituales de la obra de Moore.
Ah, Kevin O'Neill genial como en él es habitual.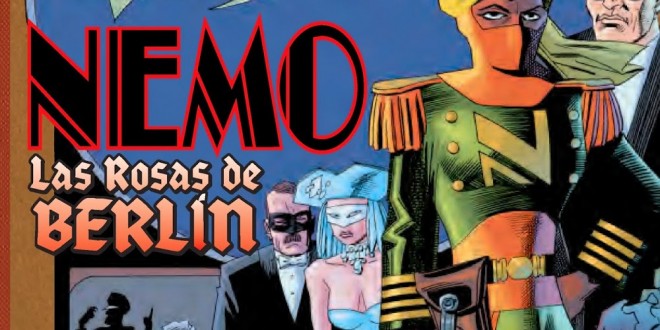 The League of Extraordinary Gentlemen. Nemo: Las rosas de Berlín, de Alan Moore y Kevin O´Neill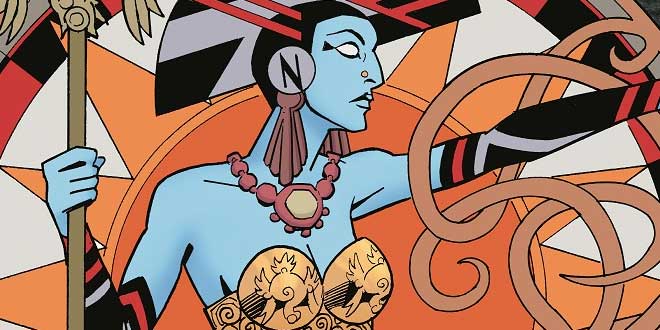 The League of Extraordinary Gentlemen Nemo. Corazón de hielo, de Alan Moore y Kevin O´Neill
https://storage.googleapis.com/scb22uploads/2016/01/portada_the-league-of-extraordinary-gentlemen-nemo-rio-de-fantasmas_alan-moore-183x300.jpg
300
183
Banda Deseñada
https://storage.googleapis.com/scb22uploads/2021/05/logo-enfold-header.svg
Banda Deseñada
2016-01-28 09:00:12
2018-02-26 22:32:59
The League of Extraordinary Gentlemen. Nemo: Río de fantasmas, de Alan Moore y Kevin O´Neill