The League of Extraordinary Gentlemen Century 2009, de Alan Moore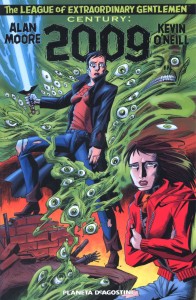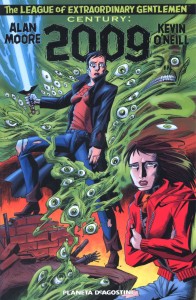 Continúa en este tercer volúmen publicado por Planeta la serie "The League Of Extraordinary Gentlemen. Century: 2009" creada por Alan Moore y Kevin O´Neill, tras los dos anteriores centrados en "1910" y "1969" respectivamente. Tras perder a Mina Harker en el concierto de Hyde Park intentando evitar que el espíritu de Oliver Haddo ocupara un nuevo cuerpo, vemos a Orlando regresar a Inglaterra tras servir en la guerra de Oriente Medio en 2009. En la Gran Bretaña contemporánea, sacudida por la crisis económica, Orlando se dirige al cuartel de la Liga para encontrar a sus compañeros por orden de Próspero, y evitar que el Anticristo de Haddo, su Hijo de la Luna, traiga el fin del mundo. Allan Quatermain es ahora un vagabundo drogadicto y Mina Harker ha sido recluida en un psiquiátrico durante todo este tiempo. Una vez reunido el grupo, las pistas obtenidas por mediación de Norton, el viajero temporal, les llevarán a enfrentarse al Anticristo, con un desenlace inesperado.
Esta tercera entrega de "Century" está centrada en la Inglaterra actual, la post Thatcher y Blair, en la que Moore por boca de Mina se pregunta "¿Cómo se ha venido abajo la Cultura en apenas cien años?", una muestra de los ideales del escritor sobre el mundo actual, aunque no llega a estar a la altura de las anteriores entregas. Con claras referencias a James Bond (la presencia de Madre así lo confirma) y a Harry Potter (el "colegio invisible" es una clara alusión a Hoggwarts), Alan Moore pone su inventiva en marcha, tomando licencias que en otro autor nos parecerían auténticas bizarradas (ver el "arma" del Anticristo) pero que en este caso forma parte del mundo del escritor británico. Habría que hacer una relectura, o varias; para descifrar todas sus referencias (el aspecto de Próspero o de Quatermain sería un trasunto del propio Moore), pero aún así la historia se deja leer. Por parte de Kevin O´Neill, su trabajo es fascinante, puesto que posee un estilo muy particular pero su narrativa es impecable, y destacar también el coloreado de Ben Dimagmaliw.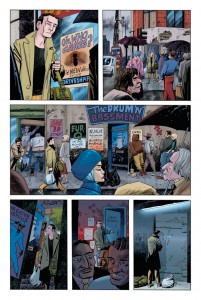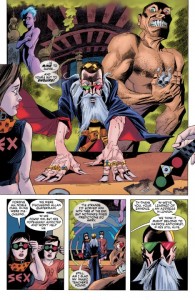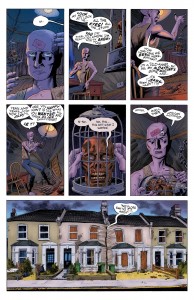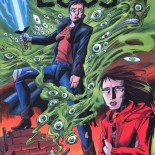 The League of Extraordinary Gentlemen Century 2009
Edición original:
The League of Extraordinary Gentlemen Century 2009 TPB USA
Guión: Alan Moore
Dibujo: Kevin O´Neill
Tinta: Kevin O´Neill
Color: Ben Dimagmaliw
Editorial Planeta (enero de 2013)
Formato: Libro rústica, 80 págs. Color
Precio: 4,95 euros
https://storage.googleapis.com/scb22uploads/2013/02/the-league-of-extraordinary-gentlemen-2009-196x300.jpg
300
196
Gothamnews
https://storage.googleapis.com/scb22uploads/2021/05/logo-enfold-header.svg
Gothamnews
2013-02-03 09:00:00
2018-02-27 19:26:52
The League of Extraordinary Gentlemen Century 2009, de Alan Moore