Batman Inc, de Grant Morrison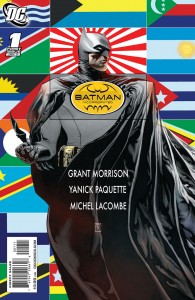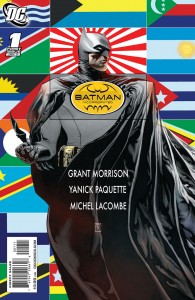 Tras el "Regreso de Bruce Wayne" y su periplo a través del Tiempo hasta llegar a nuestros dias, Wayne anunció en rueda de prensa que habia participado en la lucha contra el crimen de Batman financiandolo en secreto (Batman & Robin #16 USA, Batman #42, vol II de Planeta), a modo de mecenas. Ahora presenta un nuevo proyecto, se trata de crear una organización global inspirada en el Hombre Murciélago, y de esta forma nace Batman Inc. Para ello, Bruce Wayne va en busca de héroes por todo el mundo que incorporar a esta franquicia contra el crimen, desde Japón a Inglaterra, donde veremos algunos de sus miembros como Mr. Desconocido, Batwing o el Gaucho que apareció en "Los Batman de todas las naciones", publicado en "Los archivos negros". Contará con la ayuda de Catwoman, Batgirl o Batwoman, así como Oráculo será la protagonista de una aventura "virtual", como un homenaje a "Batman: Justicia digital". La principal razón de este reclutamiento es luchar contra Leviatán, organización que busca eliminar a Batman sin saber que ocultas intenciones posee.
Grant Morrison nos muestra como juega con la continuidad del Universo DC pre-New 52 encajando piezas de historias remotas en su plan maestro y que finalmente tenga consistencia. No sabemos como continuará la serie tras el reboot y si cambiará algo en el NUDC, ya que queda en el aire con un final inesperado, aunque seguro que Morrison tiene algo pensado. El apartado artistico queda en buenas manos, con un Yanick Paquette espectacular, así como Chris Burnham, con un estilo similar al de Frank Quitely, quienes llevan el peso en la mayor parte de la historia. Scott Clark se ocupa del episodio "digital" y Cameron Stewart realiza un trabajo estupendo. A modo de prólogo se inserta el "Batman: The return" con dibujo de David Finch, que ya vimos publicado por Planeta. El tomo publicado en nuestro país por ECC incluye los ocho números del primer volumen de "Batman Inc." y el especial "Leviathan Strikes", además del mencionado "Batman: The return" en una cuidada edición en tapa dura.
https://storage.googleapis.com/scb22uploads/2012/06/batman-inc-grant-morrison-195x300.jpg
300
195
Gothamnews
https://storage.googleapis.com/scb22uploads/2021/05/logo-enfold-header.svg
Gothamnews
2012-06-20 09:00:33
2018-02-27 19:25:47
Batman Inc, de Grant Morrison