Image Solicitations Enero 2012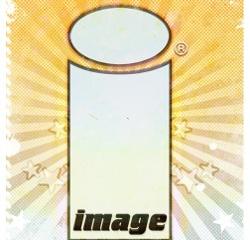 Siguiendo en nuestro empeño de que no os quedéis sólo con las solicits de Marvel y DC y tras las de Dark Horse, os traemos ahora las correspondientes a Image.
Primero que nada destacar el principio de la enésima colaboración de Brubaker y Phillips (bueno, es la cuarta tras Sleeper, Criminal e Incógnito) con el primer número de Fatale. Suponemos que género negro en estado puro.
Luego nos encontramos el debut en solitario de uno de los Luna Brothers. A vér como se desenvuelve en éste Whispers, hay que reconocerle que lo que hacía con su hermano no estaba del todo mal…
Hay que reconocer que Ted McKeever no es plato para todos. Pero a mí me gusta. Y por eso me voy mordiendo las uñas hasta que aparezca el primer número de Mondo.
Luego tenemos las grapas siguientes de las series habituales: Chew, Darkness, Spawn, Morning Glories, etc… Pero hay algunas en las que me gustaría detenerme. Por un lado desaparece el Walking Dead Weekly. Se ha terminado el año y dejan de reeditar semanalmente la serie. Por otro me gustaría que le echarais el vistazo a Lil' Depressed Boy, un slice of life semiñoño de ésos pero que a mí me cae en gracia. Y, finalmente… INVINCIBLE, asín con mayúsculas. Que en ésta entrega nos prometen un cambio de status quo que parece comenzar con que el protagonista en la portada es afroamericano.
En el apartado de entomamientos hay un recopilatorio de ilustraciones de nuestro compatriota Guillem March, un tochete oversizado con la serie limitada de 14 episodios (13+0) de Artifacts, algunas series que comienzan sus recopilaciones tepeberianas, así como los siguientes tepebeses de otras como Darkness, Invincible o Spawn. Que, por cierto, goza de un compendium de sus primeros 49 numeros en blanco y negro en formato similar a lo que han ido haciendo con Savage Dragon.
FATALE #1
story ED BRUBAKER
art & cover SEAN PHILLIPS
colors DAVE STEWART
JANUARY 4
32 PAGES / FC / M
$3.50
GUNS! SEX! SECRET CULTS! AND MONSTERS!
Nothing the BEST-SELLING and AWARD-WINNING creators of SLEEPER, CRIMINAL and INCOGNITO have done so far will prepare you for the explosive debut of FATALE!
A reporter in 2012 stumbles on a secret that leads him down the darkest path imaginable… to a seductive woman who's been on the run since 1935, a mobster who may be an immortal demon monster, and the stories of all the doomed men who've been caught in their decades-long struggle.
FATALE blends noir and horror to tell a riveting epic unlike anything you've seen before.
Issue #1 ships with "Beauty" and "Beast" variant covers.
PROPHET #21
story BRANDON GRAHAM
art SIMON ROY
cover MARIAN CHURCHLAND
variant cover ROB LIEFELD
JANUARY 18
32 PAGES / FC / T+
$2.99

The distant future Earth is inhabited by alien settlers that feed off of the ape-men mankind has devolved into. John Prophet awakes from cryosleep on a mission to restart the human empire.
WHISPERS #1
story JOSHUA LUNA
art & cover JOSHUA LUNA
JANUARY 11
32 PAGES / FC / T+
$2.99

A mentally troubled man is suddenly empowered with the ability to leave his physical body in "ghost" form and manipulate people in strange and disturbing ways. With this incredible power, will he control his demons…or discover even more?

JOSHUA LUNA of the Luna Brothers (ULTRA, GIRLS, THE SWORD) makes a solo debut with a dark, supernatural thriller that questions free will and explores the obsessions, addictions and urges we all have and may not have control of at all.
THE BULLETPROOF COFFIN: DISINTERRED #1 (of 6)
story DAVID HINE
art & cover SHAKY KANE

JANUARY 25
32 PAGES / FC / M
$3.99

"KILLER INSIDE" – THE ORIGIN OF THE SHIELD OF JUSTICE
Back from the grave! The cult hit of 2011 returns with a tale of treachery, murder and unrequited lust. When headless corpses start to appear on the first night of the full moon, ace detective Johnny P. Sartre smells a rat…

Contains profanity, nudity, violence and the graphic depiction of alcohol abuse.
MONDO #1 (of 3)
story, art & cover TED McKEEVER
JANUARY 4
48 PAGES / BW / M
GOLDEN-AGE FORMAT
$4.99
Catfish's daily grind of "enhancing" poultry comes to a halt when he is accidentally tripped up by a loose chicken, causing him to fall victim to his own process. What proportions of his that were once human are now beyond anything normal. Add villainous corporate and military big wigs, a roller-skating weapon-toting chick named Kitten Kaboodle, a gang of tattooed babies, and there's still that enormous beach monster…
And what you have is MONDO, in all its raging glory!
NANCY IN HELL (ON EARTH) #1 (of 4)
story EL TORRES
art ENRIQUE LOPEZ LORENZANA
color FRAN GAMBOA
JANUARY 25
32 PAGES / FC / M
$3.99
The unlikely couple of Nancy and Lucifer are back! After escaping from
Hell, the chainsaw-wielding hottie finds that the Gates of Hades
remained open, and all kind of demons are pouring out on Earth. Our
world is the newest infernal region, and nobody will help the
humans… not even the angels from Heaven!
COVER GIRLS HC
art & cover GUILLEM MARCH

JANUARY 4
80 PAGES / FC / M
$16.99

This volume collects some of the best covers and other artwork from rising star GUILLEM MARCH (GOTHAM CITY SIRENS, CATWOMAN). More than one hundred full-color images featuring the sexiest girls from his stunning work for Eros Magazine or Playboy Spain, never seen in U.S., plus much unpublished art.
ARTIFACTS DELUXE HC
story RON MARZ
art MICHAEL BROUSSARD, WHILCE PORTACIO, JEREMY HAUN & DALE KEOWN
cover DALE KEOWN
JANUARY 25
448 PAGES / FC / T+
OVERSIZED
$99.99 / S&N LTD ED $109.99
ULTIMATE EVENT, ULTIMATE COLLECTION!
Individually, thirteen ancient and mystical Artifacts have guided mankind since the beginning of time. Now together, thirteen Artifacts will threaten to destroy everything when a mysterious antagonist known only as the Survivor orchestrates a grand symphony to draw the Artifact bearers together. Featuring virtually every character in the Top Cow Universe, including Witchblade, The Darkness, Angelus, Magdalena, Cyberforce, Hunter-Killer, and many more, this over-sized, slip-cased edition collects the entire ARTIFACTS series.
Written by Top Cow Universe architect RON MARZ (WITCHBLADE, MAGDALENA) and featuring art from MICHAEL BROUSSARD (THE DARKNESS), WHILCE PORTACIO (UNCANNY X-MEN), JEREMY HAUN (THE DARKNESS), and DALE KEOWN (THE DARKNESS/PITT), ARTIFACTS is an event done right!
Collects ARTIFACTS #0-#13 and ARTIFACTS: ORIGINS. Includes 24" x 36" poster insert.
AVENGELYNE, VOL. 1: DEVIL IN THE FLESH HC
story ROB LIEFELD & MARK POULTON
art OWEN GIENI
cover ROB LIEFELD
JANUARY 25
184 PAGES / FC / T+
STANDARD SIZE
$24.99
A FALLEN ANGEL RETURNS!
Created by Image Comics founder ROB LIEFELD, the fallen angel Avengelyne's quest for redemption is brought back into the spotlight by writer MARK POULTON and artist OWEN GIENI. Together, this new creative team takes this freshly redesigned supernatural heroine on an epic and tantalizing adventure through the sin-filled streets of New York City where she encounters the Red Dragon, Torment, Devlin, Priest, the Coven, and many more.
Collects AVENGELYNE #1-6
BLUE ESTATE, VOL. 2 TP
story VIKTOR KALVACHEV & ANDREW OSBORNE
art VIKTOR KALVACHEV, TOBY CYPRESS, NATHAN FOX, TOM COKER, PAUL MAYBURY, ANDREW ROBINSON, MARLEY ZARCONE.
cover & colors VIKTOR KALVACHEV
JANUARY 11
120 PAGES / FC / M
$12.99
The stakes increase and the body count rises when a pair of underachieving sons on opposite sides of the law betray their powerful fathers, triggering paranoia, chaos, and a deadly case of Dexter obsession in the second volume of the BLUE ESTATE saga. Killers battle, schemes unravel, assassins get deployed and garden gnomes are destroyed as the supercool Hollywood crime series reloads in this bonus-packed new trade paperback collection!
Collects BLUE ESTATE #5-8
"BLUE ESTATE takes the best of Guy Ritchie and Quentin Tarantino, but remains unabashedly original." – USA Today
THE DARKNESS ACCURSED, VOL. 6 TP
story PHIL HESTER
art SHELDON MITCHELL
cover MICHAEL BROUSSARD
JANUARY 11
160 PAGES / FC / M
STANDARD SIZE
$19.99
OUTER DARKNESS!
In one of the most explosive THE DARKNESS arcs yet, longtime writer PHIL HESTER (WONDER WOMAN, GODZILLA) and artist SHELDON MITCHELL (PILOT SEASON: STEALTH) push Jackie Estacado, current bearer of the Darkness, to the brink. Having defeated his enemy, The Sovereign, Estacado had hoped to settle into a quiet, peaceful life in Chicago. But a series of attempts on his life, set him on a path that reunites him with old friends, allies and enemies. However, Jackie soon finds that the most dangerous enemies don't come from outside, but rather, from within…
Collects THE DARKNESS #90-#95
ECHOES COMPLETE SIGNED SET
story JOSHUA HALE FIALKOV
art & cover RAHSAN EKEDAL
JANUARY 18
SET x5 COMICS (32 PAGES each) / BW / M
$9.99
THE HARVEY NOMINATED SERIES SIGNED!
From acclaimed author JOSHUA HALE FIALKOV (TUMOR, PILOT SEASON: ALIBI) and rising artist RAHSAN EKEDAL (SOLOMON KANE, PILOT SEASON: THE TEST) comes a disturbing story of murder and mystery wrapped in questions of sanity. Brian Cohn was learning to deal with the schizophrenia inherited from his father. Supportive wife, new baby on the way, drugs to control the voices. But, when on his father's deathbed he learns that he also inherited the trophies of his father's career as a serial killer, will his madness send him further down into the crawlspace of his father's mind? Get the complete comic set, with a second printing issue #1, and the full set signed by both creators.
FRACTURED FABLES TP
story VARIOUS
art VARIOUS
JANUARY 18
160 PAGES / FC / T
OVERSIZED
$19.99
Some of comic's most celebrated creators (including MIKE ALLRED, JILL THOMPSON, TERRY MOORE, SHANNON WHEELER, WHILCE PORTACIO, PETER DAVID, BEN TEMPLESMITH, NICK SPENCER and over 40 more) turn familiar fairy tales on their ear! This critically acclaimed, super-star anthology will thrill old and young alike. Now, for the first time in an oversized trade paperback edition!
INTREPIDS, VOL. 1 TP
story KURTIS J. WIEBE
art & cover SCOTT KOWALCHUK

JANUARY 4
144 PAGES / FC / T
$16.99

The Intrepids are a collection of runaway and homeless teenagers that have been taken in and cared for by an aging inventor, Dante. Applying his brilliance, he crafts marvelous technological contraptions. With his vision and help, the teenagers agree to don his technology for the betterment of mankind. Together, they combat tyranny and stop madmen from bringing harm to the world. Included in the collection are Intrepids Public Service Announcements from your favourite comic artists.
Collects INTREPIDS #1-6
INVINCIBLE, VOL. 15: GET SMART TP
story ROBERT KIRKMAN
art by RYAN OTTLEY
cover by RYAN OTTLEY & JOHN RAUCH
JANUARY 11
144 PAGES/ FC / T
$16.99
Mark Grayson finds himself at a crossroads: Is fighting battles head-on always the best solution to the world's greatest threats, or is there a better way?
Collects INVINCIBLE #85-90
RED SPIKE, VOL. 1 TP
story JEFF CAHN
artist MARK TEXEIRA & SALVADOR NAVARRO
cover MARK TEXEIRA
JANUARY 11
144 PAGES / FC / T
$12.99
70 years ago, the world began its race to create the first Super Soldier. In 2011, the United States succeeded… twice. Project Red Spike discovered that through the manipulation and regulation of the adrenal glands the super soldier was no longer just a dream. Matt Cutler and Greg Dane, the first to survive the process, have been proven on the field to be everything that was wanting in the program. Unfortunately, an upgrade to Greg's implant goes array and now it's up to Matt to chase down his friend before he hurts himself, the city and the tax payers who funded their creation. But as the friends begin their very public battle in heart of Washington D.C., twisted and sinister secrets begin to emerge from within the Red Spike program. Can both soldiers survive or are their deaths a necessary measure to secure the program's secrecy?
Collects RED SPIKE #1-5
SPAWN COMPENDIUM, VOL. 1 TP
story TODD McFARLANE
art TODD McFARLANE, GREG CAPULLO & TONY DANIEL
JANUARY 11
984 PAGES / BW / T+ TEEN PLUS
$59.99
TODD McFARLANE unleashed his signature creation, Spawn, in 1992. In doing so, he created the most successful independent comic book in history. Add in collaborations with industry giants ALAN MOORE, FRANK MILLER, TONY DANIEL and GRANT MORRISON and Spawn's future as a legend was sealed.

Collected for the first time in black and white format, McFARLANE's
hyper-detailed artwork comes to life like never before. Relive all the
excitement of everyone's favorite anti-hero with this new collection.
Collects SPAWN #1-49
SPAWN: NEW BEGINNINGS, VOL. 2 TP
story WILL CARLTON & JON GOFF
art & cover SZYMON KUDRANSKI
JANUARY 25
152 PAGES / FC / T+
$14.99
Jim Downing's re-birth as the newest Hellspawn continues! No one is safe from the 'Curse of the Spawn,' as the darkness surrounding Jim's life beings to spread, pulling Twitch and Detective Rowand deeper into a shadowy world of intrigue and horror. A crash course on the origins of Jim's new powers and the man known as Al Simmons leads to a violent confrontation with the one person Jim thought he could trust… Clown.
Collects SPAWN #207-212
THE VAULT, VOL. 1 TP
story SAM SARKAR
art & cover GARRIE GASTONNY
JANUARY 18
96 PAGES / FC / T
$9.99
A small team of treasure hunters struggles to excavate a dangerous and legendary treasure pit before a massive storm hits Sable Island, the Graveyard of the North Atlantic. Equipped with all the latest technology, the scientists believe they are prepared against all of nature's fury, but nothing can prepare them for what they are about to unleash from the vault.
Collects THE VAULT #1-3
THE ACTIVITY #2
story NATHAN EDMONDSON
art & cover MITCH GERADS
JANUARY 11
32 PAGES / FC / T+
$3.50
"SILENT NIGHT "
When a Gray Fox HUMINT operative goes missing in Amsterdam, Team Omaha is sent to track him down, and Fiddler learns a few things about the nature of working for the ISA.
AVENGELYNE #7
story MARK POULTON
art OWEN GIENI
cover A ROB LIEFELD
cover B OWEN GIENI
cover C DAVE BULLOCK
JANUARY 25
32 PAGES / FC / T+
$2.99
"THE HUNT," Part One
Introducing the Extreme Universe's government superteam against the supernatural… the WAR DOGS. After the murder of the Torment Killer, Ned Crowley, the New Church of the People becomes a media frenzy. With Priest on the run, it's up to Avengelyne to get to him before the War Dogs execute their orders to kill on sight. Plus, an "Extreme Origins" back-up written by MARK POULTON with art by a guest artist!
BLOOD RED DRAGON #3
story JON GOFF
art CARLO SORIANO & CRIMELAB SYNDICATE
cover CARLO SORIANO
JANUARY 4
24 PAGES / FC / T
$3.99
LIMITED PRINT RUN OF 5000 COPIES
Created by comic book legend, STAN LEE, and rock icon, YOSHIKI,
with art direction by visionary creator, TODD McFARLANE, the epic first adventure of BLOOD RED DRAGON comes to its startling conclusion!
AS THE WORLD FALLS A HERO IS BORN.
Calling upon the full might of his newfound power, Yoshiki risks death as
he unleashes the awesome fury of the Dragon upon Oblivion's legions.
But Ky'Rann, Oblivion's greatest warrior, has a trick up his sleeve that just
may spell DOOM for Yoshiki and the world as we know it.
BORN OF LIGHT. POWERED BY DARKNESS.
A HERO LIKE NO OTHER WILL FACE HIS GREATEST CHALLENGE,
AND BE FOREVER TRANSFORMED BY THE DARKNESS WITHIN.

CHEW #25
story JOHN LAYMAN
art & cover ROB GUILLORY

JANUARY 18
32 PAGES / FC / M
$2.99

"MAJOR LEAGUE CHEW," Part Five
For sale: One Cibopath, slightly used, extremely damaged.
THE DARKNESS #99
story PHIL HESTER
art ROMANO MOLENAAR
cover A JEREMY HAUN
cover B SHELDON MITCHELL
JANUARY 18
32 PAGES / FC / M
$2.99
CELEBRATE THE FIFTEENTH ANNIVERSARY!
The Darkness has mustered its considerable defenses in its home dimension to crush its prodigal son and current bearer, Jackie Estacado. Long time writer PHIL HESTER (WONDER WOMAN, THE GREEN HORNET) and ROMANO MOLENAAR (THE DARKNESS II: CONFESSION) build to the crescendo that will be landmark THE DARKNESS #100 when Jackie will come face-to-face with the source of his power and misery.
ELEPHANTMEN #39
story RICHARD STARKINGS
art AXEL MEDELLIN
cover KEU CHA
JANUARY 18
40 PAGES / FC / M
$3.99
"THE KILLING SEASON" comes to a chilling end.
GREEN WAKE #9
story KURTIS J. WIEBE
art / cover RILEY ROSSMO
JANUARY 25
32 PAGES / FC / M
$3.99
"LOST CHILDREN," Part Four
Morley starts to understand the path laid before him as Green Wake begins to change after the rebellion settles, but the murders that happen behind the scenes are growing more mysterious. The heinous acts of violence hint at a growing thirst for blood.
HACK/SLASH #12
story TIM SEELEY
art DANIEL LEISTER
cover A TIM SEELEY & MARK ENGLERT
cover B MARK DOS SANTOS
JANUARY 18
32 PAGES / FC / T+
$3.50
"MONSTER BAITING," Part One
Cassie, Samhain & Cat Curio journey to a secret island in search of a cure for slashers! But you know how it is with secret tropical islands; beautiful scenery, skimpy outfits, dripping sweat, giant radioactive creatures…
HEART #3 (of 4)
story BLAIR BUTLER
art / cover KEVIN MELLON

JANUARY 11
32 PAGES / BW / M
$2.99

M.M.A. fighter Oren "Rooster" Redmond steps into the cage for the biggest bout of his career in the shocking, penultimate chapter of this brawl-filled comic. If you bought the first two issues, this one should be a no-brainer.
THE INFINITE #6
story ROBERT KIRKMAN
art / cover ROB LIEFELD
JANUARY 4
32 PAGES / FC / T
$2.99
Questions are answered and details are finally revealed. How did Imperius invent a time machine? Why? And what happened to him set him toward this path of conquest? Answers to all these questions and more contained in a very special issue focusing on the villain Imperius.
THE INFINITE #6 DELUXE EDITION
story ROBERT KIRKMAN
art / cover ROB LIEFELD
JANUARY 4
48 PAGES / FC / T
$5.99
This Deluxe Edition of THE INFINITE #6 comes loaded with mountains of behind the scenes sketches and illustrations by ROB LIEFELD and piles of notes and script pages by ROBERT KIRKMAN. Much like your favorite extras-filled DVDs, this version will give you a glimpse behind the curtain to see all the usually unseen work that goes into the creation of a comic book.
INVINCIBLE #89
story ROBERT KIRKMAN
art & cover RYAN OTTLEY
JANURY 11
32 PAGES / FC / T+
$2.99
EVERYTHING IS DIFFERENT NOW!
There's someone new in the Invincible costume, but why – and for how long? Answers to all these questions and more in this monumental status-quo-altering issue!
THE LAST OF THE GREATS #4
story JOSHUA HALE FIALKOV
art / cover BRENT PEEPLES
cover B JENNY FRISON
JANUARY 11
32 PAGES / FC / T+
$2.99
"THE DEAL," Part Four
Meet mankind's last hope for survival. He's called The Last, and he hates our guts.
Meet the Family. Beaumont and The Last stand at a crossroads, and coming between them is the strange new entity named The Child. Does she represent a new era of the Greats or the end of us all?
THE LI'L DEPRESSED BOY #10
story S. STEVEN STRUBLE
art / cover SINA GRACE
JANUARY 25
32 PAGES / FC / T
$2.99
"WORRIED SHOES"
The Li'l Depressed Boy's new job finds him in unfamiliar territory. Fighting his more anti-social nature, LDB struggles to make it through the first day.
MORIARTY #8
story DANIEL COREY
art & cover ANTHONY DIECIDUE
JANUARY 11
32 PAGES / FC / T
$2.99
"THE LAZARUS TREE," Part Four
A full-scale riot breaks out in the streets of Kyauktada, and the British authorities sweep in to take control. The mystery begins to unravel, and Moriarty becomes aware of the lurking threat of Moran's sniper rifle hunting him in the shadows.
MORNING GLORIES #17
story NICK SPENCER
art JOE EISMA
cover RODIN ESQUEJO
JANUARY 11
32 PGS / FC / M
$2.99
"P.E.," Part Five
MUDMAN #3
story /art / cover PAUL GRIST
JANUARY 25
32 PAGES / FC / T
$3.50
Did you ever have a problem where a cute puppy follows you to school? Owen (Mudman) Craig has the exact same problem. Only it's a vicious homicidal robot, not a puppy. Still cute though.
NEAR DEATH #5
story JAY FAERBER
art SIMONE GUGLIELMINI
cover TOMM COKER
JANUARY 18
32 PAGES / FC / T+
$2.99
Markham's past comes back to haunt him as a rival assassin attempts to undo some of Markham's recent rescues, and someone close to Markham gets caught in the crossfire.
PIGS #5
story NATE COSBY & BEN McCOOL
art BRENO TEMURA
cover DAVE GIBBONS
JANUARY 11
32 PAGES / FC / M
$2.99
"SAN QUENTIN BLUES"
WATCHMEN artist DAVE GIBBONS covers PIGS! The Cuban KGB sleeper cell's gotta break into the most dangerous prison on earth & kill a neo-Nazi. It goes…BADLY.
REED GUNTHER #7
story SHANE HOUGHTON
art & cover CHRIS HOUGHTON
JANUARY 11
32 PAGES / FC / E
$2.99
"WEREWOLF WOES!"
The bear-riding cowboy loses all of Starla's money buying a nifty new pair of boots. In order to make that money back, Reed plans to collect the bounty on a rowdy cowboy who strolls into town once a month to spread terror as a werewolf! A done-in-one adventure!
SEVERED #6
story SCOTT SNYDER & SCOTT TUFT
art / cover ATTILA FUTAKI
JANUARY 11
32 PAGES / FC / M
$2.99
"PERMANENT TEETH"
In 1916, a boy runs away from home in search of his father. But along the way he meets a salesman with sharp teeth and a hunger for flesh. SCOTT SNYDER (AMERICAN VAMPIRE, BATMAN, SWAMP THING), SCOTT TUFT and ATTILA FUTAKI (NYT Best-Selling-Artist: PERCY JACKSON) comes the most terrifying horror series of the last year.
SPAWN #215
story WILL CARLTON
art SZYMON KUDRANSKI & TODD MCFARLANE
cover MICHAEL GOLDEN
JANUARY 11
32 PAGES / FC / T+
$2.99

"THE GATHERING STORM," Part Three
Jim Downing has the powers of a God and he no longer feels the need to hide them. But, as Jim begins the process of sharing his gifts with the world, many factions begin to position themselves to control the new Hellspawn. And in the end…

…SOMEBODY DIES!!!
THE STRANGE TALENT OF LUTHER STRODE #4 (of 6)
story JUSTIN JORDAN
art / cover TRADD MOORE

JANUARY 4
32 PAGES / FC / M
$2.99
Luther versus The Librarian, Round One! The truth is revealed as Luther meets the Librarian for the first time and finds out the origin of his abilities and what the pinstriped madman has planned for him. All your questions are answered as the countdown to the end begins.
SUPER DINOSAUR #8
story ROBERT KIRKMAN
art / cover JASON HOWARD
JANUARY 18
32 PAGES/FC
$2.99
The fight with The Exile is really heating up! Super Dinosaur and Derek Dynamo are faced with a threat of monumental proportions–all this and Doctor Dynamo finds it more and more difficult to keep his terrible secret.
VESCELL #6
story ENRIQUE CARRION
art / cover JOHN UPCHURCH
JANUARY 25
32 PAGES / FC / M
$2.99
"WINGS OF THE RIGHTEOUS"
True Love soars once again, as Machi emerges from her rite of passage. And the return of every body's favorite badass Cyborg… Batan.
THE WALKING DEAD #93
story ROBERT KIRKMAN
art / cover CHARLIE ADLARD & CLIFF RATHBURN
JANUARY 25
32 PAGES / BW / M
$2.99
"A LARGER WORLD" begins here!
As we ramp up to the release of our monumental 100th issue, the world is changing. Rick and his band of survivors are faced with new threats – and new opportunities. Nothing will ever be the same – and with this book, you know we mean it!
XENOHOLICS #4
story JOSHUA WILLIAMSON
art SETH DAMOOSE
cover DAN DUNCAN

JANUARY 18
32 PAGES / FC/ M
$3.50

"IT'S TIME FOR ANSWERS!"
The mysterious Men in White have captured the Xenoholics and they want answers: "Why were they abducted? What makes them special?" The only people who can save the Xenoholics from their brutal interrogation… are the aliens that took them in the first place.
The truth is here as this hot new series continues!
https://siguealconejoblanco.es/wp-content/uploads/2011/10/image-solicits.jpg
250
640
Nacho
https://storage.googleapis.com/scb22uploads/2021/05/logo-enfold-header.svg
Nacho
2011-10-20 09:00:45
2018-02-25 09:00:45
Image Solicitations Enero 2012