The Hero Initiative: Justice League Of America #50 Project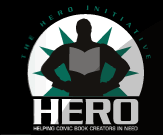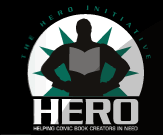 En los últimos años, la organización dedicada a la ayuda medica y financiera de creadores de cómics, "The Hero Initiative", ha creado dos proyectos en los que se han involucrado más de 100 artistas mostrando su versión del personaje o grupo de Marvel elegido: "The Ultimate Spider-Man #100 Project", "The Hulk 100 Project", "The Wolverine 100 Project" o "The New Avengers Project".
Este año la editorial involucrada ha sido DC Comics que ha donado 100 portadas en blanco de "Justice League Of America #50". Cada una de las portadas esta ilustrada por un autor diferente, entre los que se encuentran Jim Lee, Alex Ross, George Perez, Jason Bone, Jim Valentino, Charlie Adlard o John Romita.
Al igual que en las anteriores ediciones, las 100 colaboraciones se agruparán en un volumen cuyos beneficios irán destinados a la misma organización.
https://storage.googleapis.com/scb22uploads/2011/05/hero-initiative.gif
135
163
Juan F Molinera
https://storage.googleapis.com/scb22uploads/2021/05/logo-enfold-header.svg
Juan F Molinera
2011-05-19 12:00:14
2018-02-26 18:51:10
The Hero Initiative: Justice League Of America #50 Project