Originales de Marvel: Tales of Astonish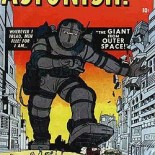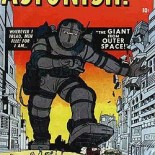 La revista "Tales to Astonish" forma parte de la historia del comic-book y en especial de la editorial que la vio nacer: Marvel Comics. Este título fue publicado entre 1959 y 1968 y albergaba historias de ciencia ficción con artistas de la talla de Jack Kirby o Steve Ditko. Poco a poco comenzó a albergar historias de superhéroes de la mano de más talentos como Bill Everett, Carl Burgos o John Romita. Todos ellos conformaron la denominada Edad de Plata del Cómic.
De todos ellos os traemos una pequeña selección de originales de "Tales of Astonish", arte de Larry Lieber, Dick Ayers, Carl Burgos, Steve Ditko, Bob Powell, John Romita, Jack Kirby, Bill Everett, Marie Severin y Herb Time.
Las imágenes siguen el siguiente orden:
– Número 26. Larry Lieber
– Número 52. Larry Lieber
– Número 57. Dick Ayers
– Número 57. Dick Ayers
– Número 63. Carl Burgos
– Número 65. Steve Ditko
– Número 69. Bob Powell
– Número 77. John Romita
– Número 79. Jack Kirby
– Número 85. Jack Kirby
– Número 86. Bill Everett
– Número 95. Marie Severin y Herb Trimpe
– Número 95. Marie Severin y Herb Trimpe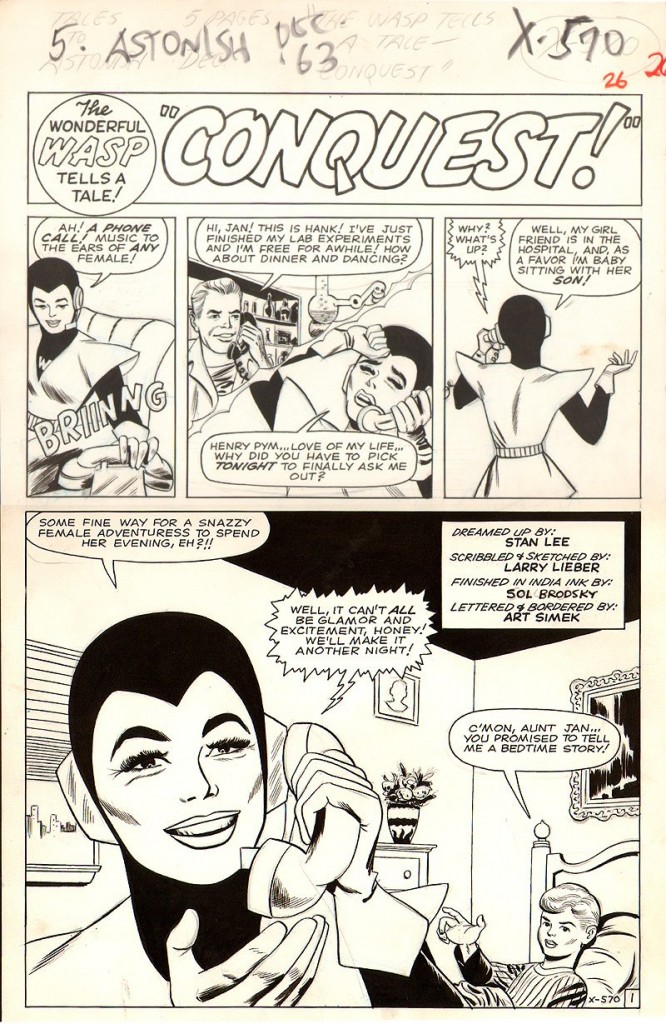 https://storage.googleapis.com/scb22uploads/2015/03/TalesToAstonish-155x155.jpg
155
155
Juan F Molinera
https://storage.googleapis.com/scb22uploads/2021/05/logo-enfold-header.svg
Juan F Molinera
2015-03-25 12:00:11
2018-02-26 19:05:30
Originales de Marvel: Tales of Astonish