Marvel Solicitations Agosto 2013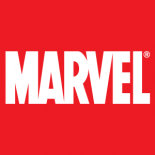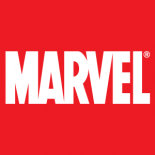 En agosto tenemos un mes Thanosiano en La Casa de las Ideas porque arranca… tachan-tachan… INFINITY!! El universo Marvel no volvera a ser el mismo que era antes y sera totalmente diferente a como sera en cuanto se nos ocurra el siguiente evento…
Una curiosidad curiosona se me ha producido al mirar las spidercolecciones. ¿Me recuerdan ustedes los diseños de Alex Ross para la peli de Spiderman?, pues mirenme atentamente cualquiera de las portadas trepamurianas de éste mes y me comparan.
En Los Guardianes de la Galaxia hace su debut Angela, que luce nuevo aspecto (comparativa aquí)
Y la verdad es que no se si es por desgana o falta de interés, pero de las grapas poco más se me ocurre comentar ahora mismete…
Los tomos abren fuerte con la reedicion del Omnibus de Daredevil de Miller y Janson y la publicación del segundo dedicado a los Vengatas en la Costa Oeste. Supongo que si les funciona bien la reedición del cuernecitos será cuestión de tiempo que nos reediten el DD Companion que tenía la serie del Hombre sin Miedo con Romita JR, el Born Again y el Love and War. O incluso que saquen de nuevo el Elektra Omnibus con la serie del Sienki, la novela grafica del Lives Again y un par de cosillas más. Si os interesa éste material en éste formato estad atentos los proximos meses, que igual ocurre lo que os comento.
No llega a nivel de Omnibus por las páginas (300 menos que el los Vengatas costaoestenianos aunque cuesta lo mismo que ése tomo), pero el formato es el mismo ya que se saca tapadurizada y oversizada la Era de Ultron. Yo lo que llevo leido ni me gusta ni me interesa, pero siempre habrá quien pique…
En cambio lo que sí que merece la pena es el HC de Ojohalcon de Fraction y Aja. El primer año de la serie por 35 pavos. Tanto en las historias simples pero molonas como en el maravilloso dibujo, éste tomo es un must have de ésos.
Los tomos siguientes es de esas cosas que no entiendes. Es el mismo formato que el anterior, con su tapa durica pero resulta que éstos son tamaño grapa. Tienen la mitad de páginas pero la diferencia de precio es sólo de 10 dólares. ¿Caro el tercero de los quismen de Bendis, el Hulk de Waid y el Nova de Loeb? ¿barato el del arquero? Lo dejo a vuestra consideración.
Luego nos aprovechan la peli en ciernes cuyo trailer ya podéis ver por la red para sacarnos un tomete con un par de series de Ender.
Siguiendo ya en la tapa blanda es TOTALMENTE IMPRESCINDIBLE el tochete de Steranko de S.H.I.E.L.D. y al que no se lo pille lo corro a collejas de aquí hasta el helitransporte.
En la misma línea de tochetes de 350/400 paginas a 35 pavos tenemos también para los Kirbyanos (entre los que no me encuentro) tenemos tomete de los Inhumanos viejunos con guiones de Lee dibujados por The King y provenientes de numeros de los 4F y Thor publicados en el año del peo, tambien del Guantelete de Infinito, de Lobenno, etc. La verdad es que no puedo parar de aplaudir ésta opticion marvelita de sacar tochillos a un precio semi razonable recopilando material semiclasico para que aquellos que no lo adquirieron en su momento.
Y yastá!!. El listadito aquí mismo, como siempre: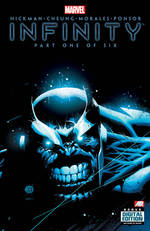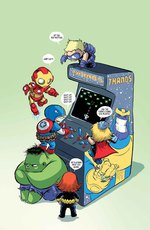 INFINITY #1 (of 6)
JONATHAN HICKMAN (W) • JIM CHEUNG (A)
COVER BY ADAM KUBERT
Blank Variant Also Available
Design Variant by JEROME OPEÑA
Generals Variant by IN-HYUK LEE
Hero Variant by ARTHUR ADAMS
Hero Sketch Variant by ARTHUR ADAMS
Variant by MARKO DJURDJEVIC
Variant by SKOTTIE YOUNG
The oversized kickoff to the year's most anticipate Blockbuster summer event, chaning the way you view the Marvel Universe!
• The outbreak of war on two fronts: Earth and Space, with our heroes torn between them.
• The world-shattering return of Thanos!
• Includes material from FREE COMIC BOOK DAY: INFINITY
56 PGS./Rated T+ …$4.99
Retailers: Check the Marvel Mailer for news on Infinity Launch Parties!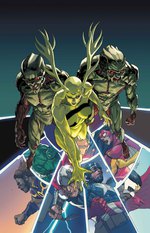 AVENGERS #17
JONATHAN HICKMAN (W) • STEFANO CASELLI (A)
Cover by LEINIL YU
"ALL QUIET"
• The Avengers recruit more members to deal with the soon-arriving threat to Earth.
• The Builders enter the Marvel Universe.
• The Finale of the Prelude to INFINITY: Part Four.
32 PGS./Rated T …$3.99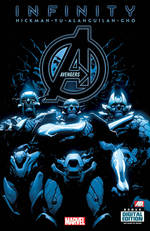 AVENGERS #18
JONATHAN HICKMAN (W) • LEINIL YU (A/C)
50TH ANNIVERSARY VARIANT BY DANIEL ACUÑA
"AVENGERS UNIVERSE"
• Deep in space, the Avengers join the Council of Worlds as they declare war on their cosmic invaders.
• The rebirth of the Skrull Empire.
• The first encounter with the Builders.
32 PGS./Rated T …$3.99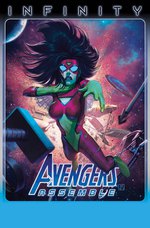 AVENGERS ASSEMBLE #18
KELLY SUE DECONNICK (W)
BARRY KITSON (A)
Cover by JORGE MOLINA
INFINITY TIE-IN!
• Part 1 of 2! A Spider-Woman's eye-view as the Avengers engage the seemingly unstoppable Builder fleet!
• You know, the last time Spider-Woman was involved in a big alien invasion thingie, it didn't go so well for her.
• I wonder, is Jessica Drew the kind of woman who holds a grudge?
32 PGS./Rated T+ …$3.99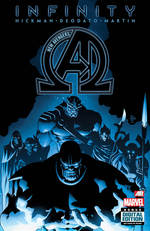 NEW AVENGERS #9
JONATHAN HICKMAN (W)
MIKE DEODATO (A/C)
"CULL OBSIDIAN"
• The Illuminati on the front line as the Earth is invaded.
• The House of Black Bolt cracks.
• Earth falls.
32 PGS./Rated T …$3.99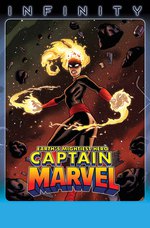 CAPTAIN MARVEL #15
KELLY SUE DECONNICK (W) • SCOTT HEPBURN (A)
Cover by JOE QUINONES
INFINITY TIE-IN
• Part 1 of 2, Infinity Event tie-ins, expanding on the capture of Captain Marvel. and Hawkeye!
• Plus: The return of Binary?!
• Fisticuffs! In spaaaaaaaaaaaace!
32 PGS./Rated T+ …$2.99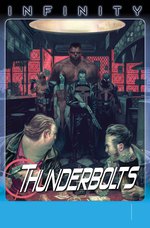 THUNDERBOLTS #14
CHARLES SOULE (W) • Jefte Palo (A)
Cover by JULIAN TOTINO TEDESCO
INFINITY TIE-IN
• New Ongoing Creative Team!
• While the Avengers are away…the THUNDERBOLTS STRIKE!
• Can they take out all of NYC's mafia before…anything goes wrong?
32 PGS./Parental Advisory …$2.99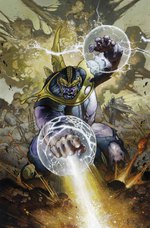 THANOS RISING #5 (of 5)
JASON AARON (W) • SIMONE BIANCHI (A/C)
• Thanos' Rise is now complete…. setting the stage for Marvel's massive, universe changing event: INFINITY!
32 PGS./Rated T+ …$3.99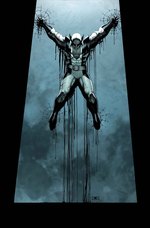 UNCANNY AVENGERS #11
RICK REMENDER (W) • DANIEL ACUÑA (A)
Cover by JOHN CASSADAY
Ragnarök Now continues!
• The dawn of the Celestial Executioner.
• The death of all hope.
• The rebirth of a fallen son.
32 PGS./Rated T+ …$3.99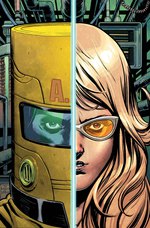 SECRET AVENGERS #8
NICK SPENCER (W) • LUKE ROSS (A)
Cover by NIC KLEIN
"The Cathedral"
• The fallout from the Secret Avengers' attack on AIM Island continues!
• Inside the chambers of the High Council of AIM.
32 PGS./Rated T+ …$3.99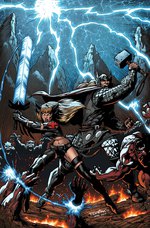 A+X #11
MIKE BENSON & JIM KRUEGER (W)
MARK TEXIERA & DAVID LAFUENTE (A)
Cover by MARK TEXIERA
• THOR AND MAGIK FIGHT DEMONS IN LIMBO!
• CYLCOPS AND THE SUPERIOR SPIDER-MAN FACE OFF!!
32 PGS./Rated T+ …$3.99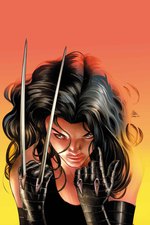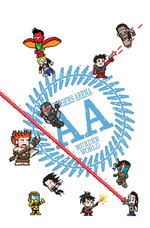 AVENGERS ARENA #13 & 14
CHRISTOS GAGE &
DENNIS HOPELESS (W)
KARL MOLINE & KEV WALKER (A)
#13 COVER BY KALMAN ANDRASOFSZKY
#14 COVER BY MIKE DEODATO JR.
#14 8-bit Variant by MATTHEW WAITE
TWO KEY ISSUES: THE HUNT FOR THE MISSING TEENS! PLUS: THE START OF OUR NEXT BIG ARC "BOSS LEVEL!"
• Issue #13: Hank Pym searches for the kidnapped Avengers Academy students…by the special guest creative team of AVENGERS ACADEMY's Christos Gage and Karl Moline!
• Issue #14: It begins here, the last story arc of Season One! The contestants have fought one another, now can they put aside their feuds and battle Arcade?
32 PGS. (EACH)/Rated T+ …$2.99 (EACH)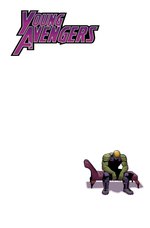 YOUNG AVENGERS #9
KIERON GILLEN (W)
JAMIE MCKELVIE (A/C)
• We wanted to just write "Screaming! Screaming! Screaming!" for this solicit, but we're told we need boring old facts. :(
• Anyway! The Young Avengers road trip across the multiverse goes proper crazy as it reaches it's destination. It's destination is mainly EXCITEMENT and HEARTBREAK.
• Several Young Avengers decide what to do next. The question is, whether what they do next is to be Young Avengers…
• Honestly, screaming.
32 PGS./Rated T+ …$2.99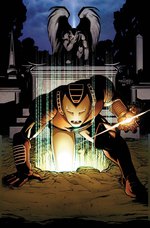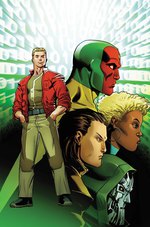 AVENGERS A.I. #2
SAM HUMPHRIES (W) • ANDRE LIMA ARAUJO (A)
Cover by DAVE MARQUEZ
ARTIST VARIANT BY ED MCGUINNESS
• The return of the Sentient Iron Man armor!
• Dimitrios — a powerful super-intelligence with an axe to grind against humanity — strikes…!
• What secrets does the powerful Alexis hold for the Marvel Universe? Is it your bank account balance, your email password, your secret journal entries?
• There's nothing about your life that artificial intelligence cannot use against you! BEWARE!
32 PGS./Rated T+ …$2.99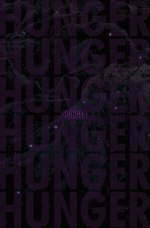 HUNGER #2 (of 4)
JOSHUA HALE FIALKOV (W) • LEONARD KIRK (A)
Cover by ADI GRANOV
• The fallout from AGE OF ULTRON rips open a dangerous rift in the universe!
• Prepare for a hunger so strong, that no universe is safe.
• Is this the beginning of the end?
• All the details will be revealed when Age of Ultron #10 hits stands everywhere!
• PREVIOUSLY SOLICITED UNDER THE CLASSIFIED NAME OF AGE OF ULTRON #10 UC
32 PGS./Rated T+ …$3.99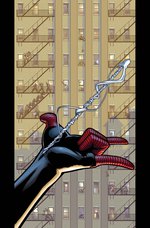 ULTIMATE COMICS SPIDER-MAN #26
BRIAN MICHAEL BENDIS (W) • DAVID MARQUEZ (A/C)
"SPIDER-MAN NO MORE" CONTINUES
• SPIDER-MAN is back!!
• Will CLOAK, DAGGER, BOMBSHELL, SPIDER-WOMAN and SPIDEY be enough to take down the evil ROXXON CORPORATION?
• And what is Miles' new girlfriend's secret?
32 PGS./Rated T+ …$3.99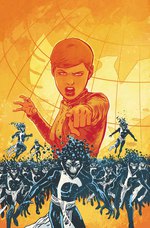 ULTIMATE COMICS X-MEN #30
BRIAN WOOD (W) • Alvaro Martinez (A)
Cover by Gabriel Hardman
"WORLD WAR X" CONTINUES!!!
• Sneak attack on UTOPIA!
• Global war: MUTANT VS MUTANT
• JEAN GREY to world: "Stay out of it!"
32 PGS./Rated T+ …$3.99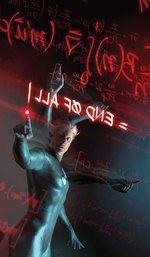 ULTIMATE COMICS ULTIMATES #29
JOSHUA HALE FIALKOV (W) • CARMINE DI GIANDOMENICO (A)
Cover by MICHAEL KOMARCK
"ULTIMATES DISASSEMBLED" CONTINUES!!!
• Twenty seconds in the life of QUICKSILVER…which may prove to be his last!
• The identity of ULTIMATE KANG REVEALED!
32 PGS./Rated T+ …$3.99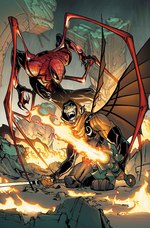 SUPERIOR SPIDER-MAN #15
DAN SLOTT (W) • HUMBERTO RAMOS (A/C)
"Run, Goblin, Run!" Part 1 of 2
• What's it like to be a villain in the Marvel Universe…once the Superior Spider-Man sets his sights on you?
• Find out, from Phil Urich's point of view, in what might be the final days of the Hobgoblin.
• Plus, what is the secret of "The Tinkerer's Apprentice"? Who's been helping the Terrible Tinkerer? And how is he, of all people, the reason everything in Spider-Man's life will be changed forever?!
32 PGS./Rated T+ …$3.99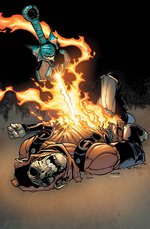 SUPERIOR SPIDER-MAN #16
DAN SLOTT (W) • HUMBERTO RAMOS (A/C)
"Run, Goblin, Run!" Part 2 of 2
• How has the Hobgoblin evaded the Superior Spider-Man for so long? And does that hold the key to the Superior Spider-Man's greatest success — or greatest failure? It's the end of the line for Hobgoblin, and possibly an end for a big chapter in the history of Spider-Man.
32 PGS./Rated T+ …$3.99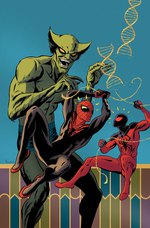 SUPERIOR SPIDER-MAN TEAM UP #2
CHRISTOPHER YOST (W) • MARCO CHECCETTO (A)
Cover by PAOLO RIVERA
SIBLING RIVALRY BEGINS HERE!
• Because you demanded it! Parker versus Parker! The Superior Spider-Man Versus Scarlet Spider!
• Kaine has come to New York to check on Peter's 'superior' behavior, not realizing Doc Ock has taken over Peter's life. But Ock sure knows who Kaine is…Kaine, the man who once KILLED Doctor Octopus. And now it's payback time.
32 PGS./Rated T+ …$3.99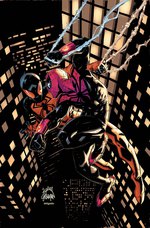 SCARLET SPIDER #20 & 21
CHRISTOPHER YOST (W) • CARLO BARBERI (A)
CoverS by RYAN STEGMAN
Issue #20 –
SIBLING RIVALRY — PART TWO!
• Scarlet Spider has come to New York City to check on his 'brother' Spider-Man! But their reunion has been interrupted by an army of mutant spider-clones!
• Can Spider-Man and Kaine put aside their differences to deal with the Jackal?
32 PGS./Rated T+ …$2.99
Issue #21 –
INTO THE GRAVE PART 1 (of 3)
• After last issue's shocking ending, everything has changed for Kaine. His second chance at life is over.
• At his lowest point, he comes face to face with the one man that's fueled his obsession, hate and guilt his entire life… BEN REILLY.
32 PGS./Rated T+ …$2.99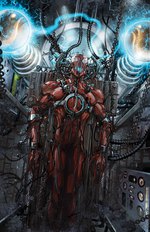 SUPERIOR CARNAGE #2 (of 5)
KEVIN SHINICK (W) • STEPHEN SEGOVIA (A)
Cover by CLAYTON CRAIN
VARIANT Cover by RAFA GARRES
• CARNAGE IS CAPTURED! But can the Wizard and Klaw subdue him long enough to create their SUPERIOR CARNAGE?
• KEVIN SHINICK (Avenging Spider-Man) and STEPHEN SEGOVIA (X-Treme X-Men) perform unspeakable acts to create their own monster issue!
32 PGS./Rated T+ …$3.99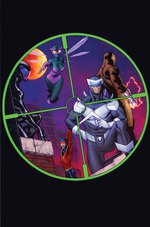 THE SUPERIOR FOES OF SPIDER-MAN #2
NICK SPENCER (W) • STEVE LIEBER (A)
Cover by ED MCGUINNESS
Variant Cover by PHIL JIMENEZ
• With superior villains come superior problems as the year's sleeper hit continues!
• Out of bail and aiming to stay out of jail, Boomerang must get his cronies on target – but does the PUNISHER have them targeted already?
• Nick Spencer (AVENGERS) and Steve Lieber (HAWKEYE) continue this most evil exploration into the Marvel U!
32 PGS./Rated T+ …$2.99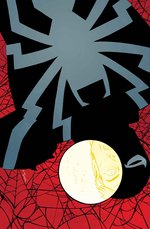 VENOM #39
CULLEN BUNN (W)
THONY SILAS (A)
Cover by DECLAN SHALVEY
• Venom's secret identity is discovered! And not by whom you'd expect!
• A hit has been taken out on Venom's life–and cold-blooded killers are crawling out of the woodwork to collect!
• Even in tough times, every super hero needs a sidekick, right?
32 PGS./Rated T+ …$2.99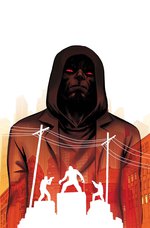 MORBIUS: THE LIVING VAMPIRE #8
JOE KEATINGE (W)
VALENTINE DE LANDRO (A)
Cover by DAVID LOPEZ
"The World Breaks Everyone,"
Part One of Two
• Everything has been leading up to this momentous conclusion!
• Morbius just found out The Rose has an Ultimate Nullifier in Brownsville.
• The Rose just pressed the trigger.
32 PGS./Rated T+ …$2.99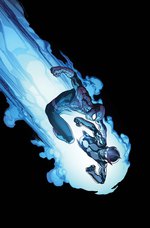 NOVA #7
ZEB WELLS (W) • PACO MEDINA (A)
Cover by ED MCGUINNESS
• Nova's Eventful World-Wide Adventure Rockets Roaringly Into Our Renegade Spider!
• Zeb Wells ("Robot Chicken", dressing as Thor on the internet) and Paco Medina (Ultimate X-Men) continue the story of Marvel's newest, least experienced hero: Sam Alexander.
• We'll get to tying into Infinity next month, but you should probably pick this one up first.
32 PGS./Rated T+ …$3.99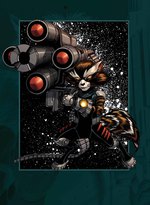 ROCKET RACCOON: TALES FROM HALF-WORLD
BILL MANTLO (W) • MIKE MIGNOLA (A)
Cover by Steve McNiven
• Relive the early adventures of the furry, feisty breakout star of GUARDIANS OF THE GALAXY!
• Captain of the starship Rack 'n' Ruin, chief ranger of Halfworld, Rocket protects the Keystone Quadrant!
• When the Toy War erupts, Rocket and his first mate Wal Russ must team with Bucky O'Hare!
• Can they triumph over killer clowns, defeat Lord Dyvyne and Judson Jakes, and cure Halfworld's insane population, the Loonies?
• Oh, and Rocket's a talking raccoon from outer space. We mentioned that, right?
• Collecting ROCKET RACCOON #1-4.
104 PGS./Rated T …$7.99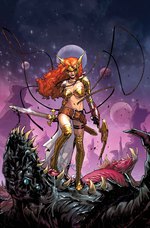 GUARDIANS OF THE GALAXY #6
BRIAN MICHAEL BENDIS & NEIL GAIMAN (W) • SARA PICHELLI (A/C)
VARIANT Cover by PAOLO RIVERA
• The blockbuster new series hits hard as Marvel's newest superstar Angela comes right for the Guardians!
• Round one is Gamora versus Angela…with an entire universe at stake!
• All that and comics legend Neil Gaiman joins the award-winning Ultimate Spider-Man team of Bendis and Pichelli in this one-of-a-kind comic book event!
32 PGS./Rated T+ …$3.99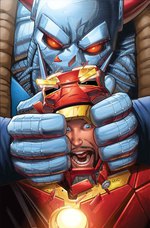 IRON MAN #14
KIERON GILLEN (W) • GREG LAND (A/C)
MORE MIND-BLOWING REVELATIONS AS "THE SECRET ORIGIN OF TONY STARK" CONTINUES!
• Free at last, all IRON MAN has to do is fight a robot who can take over his armor at any time and avoid one of the universe's greatest bounty-hunters…DEATH'S HEAD.
• An impossible choice at the edge of space will decide the fate of two worlds. Who lives? Who dies?
• And can TONY STARK somehow find a way to avoid his destiny…
32 PGS./Rated T+ …$3.99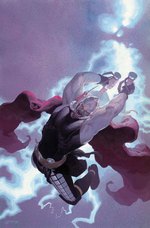 THOR: GOD OF THUNDER #11
JASON AARON (W) • ESAD RIBIC (A)
Cover by ESAD RIBIC
• The grand finale of the epic time-traveling saga of the God Butcher that began in issue #1.
• After the dust clears, what gods will be left?
32 PGS./Rated T+ …$3.99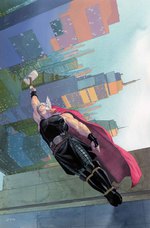 THOR: GOD OF THUNDER #12
JASON AARON (W) • NIC KLEIN (A)
Cover by ESAD RIBIC
• THOR RETURNS TO MIDGARD! What does it mean to walk the Earth as a god?
• Where does Thor go and who does he see when he's not out saving the world with the Avengers?
• Also, the return of long-time love interest, Dr. Jane Foster.
32 PGS./Rated T+ …$3.99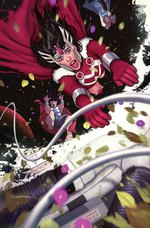 JOURNEY INTO MYSTERY #655
KATHRYN IMMONEN (W)
VALERIO SCHITI (A)
Cover by JEFF DEKAL
The planet-shattering conclusion
to Seeds of Destruction…!
• Gaea gets in touch with her monstrous side?!
• To save the ganGREEN goddess, Sif and Beta Ray Bill race to stop the mysterious Ark ship in the (nearly!) scuttled Skuttlebutt!
• The finish line? Asgardia!
32 PGS./Rated T+ …$2.99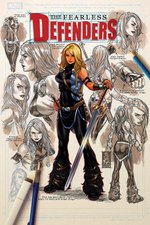 FEARLESS DEFENDERS #8
CULLEN BUNN (W)
WILLIAM SLINEY (A)
Cover by MARK BROOKS
• New costume! New arc! New status quo I still won't tell you about!
• Misty kicked ass in Valkyrie's world, now it's time to see how Valkyrie fairs in Misty's.
• Guest staring Elsa Bloodstone!
32 PGS./Rated T+ …$3.99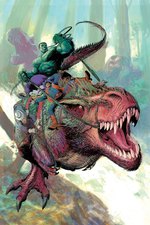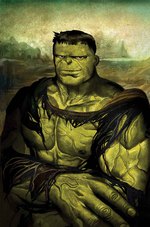 INDESTRUCTIBLE HULK #12
MARK WAID (W) • MATTEO SCALERA (A)
Cover by MUKESH SINGH
TIME TRAVEL VARIANT BY MIKE DEL MUNDO
"AGENT OF T.I.M.E." PART 2!
• The team-up you've been waiting for: HULK and…BRUCE BANNER?
• In the last hours before the extinction of the dinosaurs, it's Hulk vs. the CHRONARCHISTS!
• And who is the true TOMORROW MAN?
• Guest starring KID COLT, TWO GUN KID and RAWHIDE KID!!!
32 PGS./Rated T+ …$3.99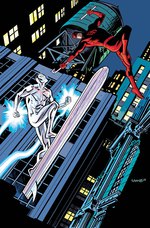 DAREDEVIL #30
MARK WAID (W) • CHRIS SAMNEE (A/C)
• When soars the Silver Surfer!
• What weird menace unites Daredevil with the Cosmic Rider of the Spaceways?
32 PGS./Rated T+ …$2.99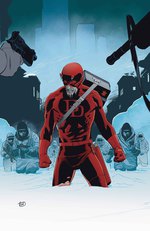 DAREDEVIL: DARK NIGHTS #3 (of 8)
LEE WEEKS (W/A/C)
• Lee Weeks concludes his chapter in this special series of extraordinary creators celebrating the Man Without Fear!
• Everything may stand in his way but nothing will stop Daredevil from rescuing a young life!
• Will Matt Murdock survive the senses-shattering finale to ANGELS UNAWARE?!
32 PGS./Rated T+ …$2.99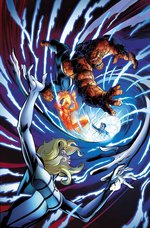 FANTASTIC FOUR #11
MATT FRACTION (W) • MARK BAGLEY (A/C)
• The Fantastic Four…trapped in a doomed universe!
• Spacetime have had quite enough of the First Family of the Marvel U running rampant across her! Things are about to get cosmically punitive.
• Could someone or something be behind the illness that's befallen the First Family?
32 PGS./Rated T …$2.99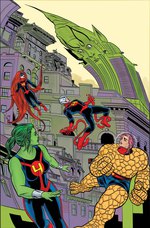 FF #11
MATT FRACTION (W) • MICHAEL ALLRED (A/C)
• Purple!
• Green!
• IMPOSSIBLETOWN!
32 PGS./Rated T …$2.99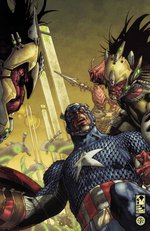 CAPTAIN AMERICA #10
RICK REMENDER (W) • JOHN ROMITA JR (A/C)
THE SHOCKING DIMENSION Z FINALE!
• After over a decade in Dimension Z Captain America must make his final push to escape–but at what cost?
• Enter: GODZOLA!
• A shocking death and an action-packed conclusion that will leave Cap changed forever and leave you gasping for air!
32 PGS./Rated T …$3.99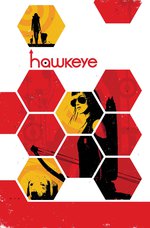 HAWKEYE #14
MATT FRACTION (W) • Annie Wu (A)
Cover by DAVID AJA
• THAT THING THAT HAPPENED TO KATE IN THE ANNUAL IS TOTALLY FOLLOWED UP ON!
• This one has it all! Characters! Plot! Story! Dialogue! Theme! Meaning! Message! Action! A little exposition! Fire! Arrows! Criminals! Neighbors! Large bodies of water! Clients! Cops who don't care! A system that victimizes the victims! The dog!
• In a broken town where cynicism and apathy has its claws around the throat of the good and decent, LADY HAWKEYE is the only hero you can trust!
32 PGS./Rated T+ …$2.99
Disney Girls Presents #15
• Tinkerbell and friends invite you for a fun-filled adventure featuring not-so-tall tales and games for everyone to enjoy!
44 PGS./Ages 3-6/$4.99
TRIM: 8 X 10.8125
PIXAR PRESENTS PLANES MAGAZINE #16
• Head to the skies for fun as the gang from Planes take you on a ride filled with stories and activities that children of all ages can enjoy.
44 PGS./Ages 3-6/$4.99
TRIM: 8 X 10.8125
PRINCESS MAGAZINE #15
• This issue of Disney Princess Magazine is full of magical stories, a collectible pull-out poster, activities, games and much, much more. Great for any princess.
44 PGS./Ages 3-6/$4.99
TRIM: 8 X 10.8125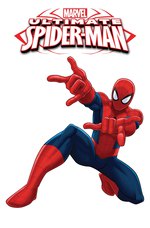 Marvel Universe ULTIMATE SPIDER-MAN #17
Adapted by Joe Caramagna
• THOR: FROG OF THUNDER?!?!
• When Peter Parker discovers that Thor has been transformed into a frog, he must travel to Asgard to save the Nine Realms from Loki's wrath!
• Based on season one of the hit Disney XD TV show!
32 PGS./All Ages …$2.99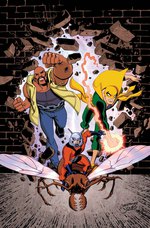 Marvel Universe AVENGERS: EARTH'S MIGHTIEST HEROES #17
Adapted by Joe Caramagna
Cover by Chris Jones
• The Ant-Man armor has been stolen!
• Left with no choice, Hank Pym must hire the HEROES FOR HIRE to get it back!
• Based on season two of the hit Disney XD TV show!
32 PGS./All Ages …$2.99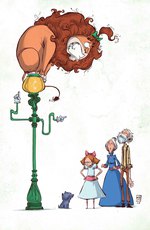 THE EMERALD CITY OF OZ #2 (of 5)
ERIC SHANOWER (W) • SKOTTIE YOUNG (A/C)
• Dorothy and the Wizard take Aunt Em and Uncle Henry on a Grand Tour of the Land of Oz!
• They find Knowledge Pills that make studying unnecessary.
• They meet living dolls—cut with scissors from paper that's alive.
• Meanwhile, the incredibly strong and highly disagreeable Growleywogs join the Nome Army to conquer Oz!
32 PGS./All Ages …$3.99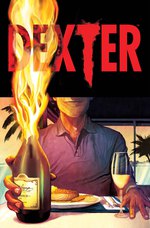 DEXTER #2 (OF 5)
Jeff Lindsay(W) • DALIBOR TALAJIC (A)
Cover by MIKE DEL MUNDO
CONTINUING THE ALL-NEW DEXTER ADVENTURE, WRITTEN BY HIS CREATOR JEFF LINDSAY!
• Dexter Morgan isn't just Miami's #1 forensic blood splatter expert…he's also a serial killer who targets other serial killers!
• Has Dexter met his match…and did he help create him?
• Dexter and his detective sister Deborah are on a hot new case…that ends this issue in flames!
32 PGS./Rated Parental Advisory …$3.99
Copyright © by Jeff Lindsay. All rights reserved.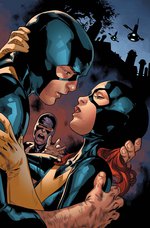 ALL-NEW X-MEN #15
BRIAN MICHAEL BENDIS (W) • DAVID LAFUENTE (A)
Cover by STUART IMMONEN
• Love is in the air!
• Cyclops heart and future start to fade before his eyes.
32 PGS./Rated T+ …$3.99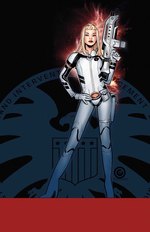 UNCANNY X-MEN #10
BRIAN MICHAEL BENDIS (W) • FRAZER IRVING (A/C)
COVER BY CHRIS BACHALO
• SHIELD has a new agent and she's a fan favorite mutant…
• Cyclops loses full control of his powers on the streets of Los Angeles.
32 PGS./Rated T+ …$3.99
UNCANNY X-MEN #11
BRIAN MICHAEL BENDIS (W) • CHRIS BACHALO (A/C)
X-Men 50th anniversary variant also available
• See what life's like at the new Xavier School.
• But what are they being trained for?
32 PGS./Rated T+ …$3.99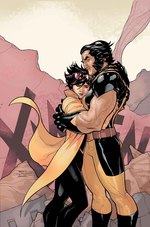 X-MEN #4
BRIAN WOOD (W) • DAVID LOPEZ (A)
Cover by Terry Dodson
VARIANT Cover by TBA
• After the game-changing events of PRIMER, the women of the X-Men must contemplate the future of their makeshift team.
• Are the X-women ready for the BATTLE OF THE ATOM that's right around the corner?
• Meanwhile: Jubilee may still look like a kid, but she finds herself burdened with some very adult responsibilities. What kind of plans can a mutant vampire teen mom make for her own future?
32 PGS./Rated T+ …$3.99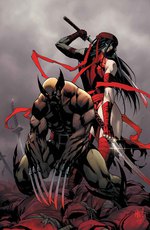 SAVAGE WOLVERINE #8
ZEB WELLS (W)
JOE MADUREIRA (A/C)
• Wolverine and Elektra in a climactic battle against the Kingpin!
• Who will win? Who will lose? Who will get stabbed by something sharp and pointy?
• It's the stunning conclusion of Zeb Wells' and Joe Mad's epic tale of ninjas, blades, and sweet revenge!
32 PGS./Parental Advisory …$3.99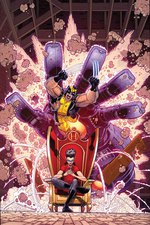 WOLVERINE & THE X-MEN #34 & 35
JASON AARON (W) • NICK BRADSHAW (A/C)
THE HELLFIRE SAGA CONCLUDES!
• Wolverine and the X-Men face Mystique, Sabretooth and the Hellfire Club!
• What fate awaits the Jean Grey School students who joined the New Hellions?
• The WOLVERINE AND THE X-MEN landscape is redefined!
32 PGS./Rated T+ …$3.99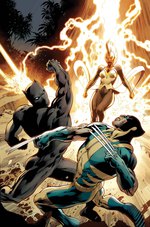 WOLVERINE #8
PAUL CORNELL (W) • ALAN DAVIS (A/C)
Artist Variant by TBD
8-bit VARIANT Cover by MATTHEW WAITE
PART ONE OF KILLABLE!
• It all starts here, the biggest Wolverine event in years!
• Wolverine thinks a cure has been found…but it's in Wakanda, where he's not exactly a welcome guest!
• Meanwhile, Nick Fury and S.H.I.E.L.D. are working on even bigger problems that Wolverine might have caused.
• Guest-starring Storm and Black Panther!
32 PGS./Parental Advisory …$3.99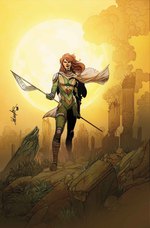 CABLE & X-FORCE #12 & 13
DENNIS HOPELESS (W) • SALVADOR LARROCA (A/C)
Issue #12 –
• Domino and Colossus team up for the heist of the century!
• But will their mounting feelings for one another keep them from pulling of their mission?
32 PGS./Rated T+ …$3.99
Issue #13 –
• It's a Summers Family Reunion when Cable and Havok come face to face!
• Can Cable convince his uncle that his cause is just?
• Elsewhere, Hope embarks upon a futuristic adventure – with an unexpected mentor!32 PGS./Rated T+ …$3.99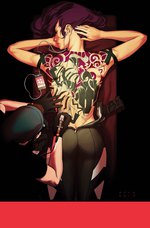 UNCANNY X-FORCE #10
SAM HUMPHRIES (W) • DEXTER SOY (A)
Cover by KRIS ANKA
• The skies of Madripoor run red as Uncanny X-Force face off against Fantomex…Fantomex…and Fantomex!
• We know what Psylocke did last summer, and it's a doozy! Find out in this edition of Uncanny X-Force True Hollywood Story.
• Storm has no tolerance for your drama. She is a mutant, a goddess, and a headmistress. She's got enough going on. Stop with the five-paragraph texts. Do not email her. No voicemail.
• What happens in Paris, stays in Paris…unless Puck finds out, in which case it's probably all over Twitter!
32 PGS./Parental Advisory …$3.99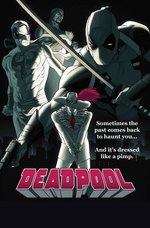 DEADPOOL #14
BRIAN POSEHN & GERRY DUGGAN (W)
SCOTT KOBLISH (A)
Cover by KRIS ANKA
• Deadpool re-teams-up with Iron Fist & Luke Cage 40 years after last issue!
• The threat the Trio-For-Hire faced in the 70's resurfaces…wanting VENGEANCE!
32 PGS./Parental Advisory …$2.99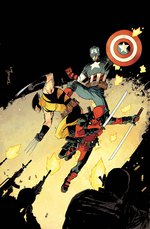 DEADPOOL #15
BRIAN POSEHN & GERRY DUGGAN (W)
DECLAN SHALVEY (A/C)
• "The Good, the Bad & the Ugly," Part 1 of 5
• Deadpool's past in the Weapon X program comes back to haunt him…
…so he calls in help from WOLVERINE & CAPTAIN AMERICA!
32 PGS./ Parental Advisory …$2.99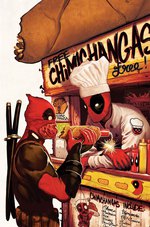 DEADPOOL KILLS DEADPOOL #2 (of 4)
CULLEN BUNN (W) • SALVADOR ESPIN (A)
Cover by MICHAEL DEL MUNDO
• Hope you're not a Deadpool fan—he DIES in this issue!
• Oh, but, uh…I hope you are a Deadpool fan, because, like…there are a lot of Deadpools in this issue. LOTS.
• TIME TO THIN THE DEADPOOL HERD!
32 PGS./Parental Advisory …$2.99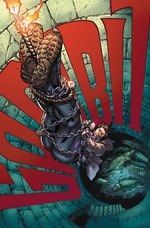 GAMBIT #16
JAMES ASMUS (W)
CLAY MANN (A/C)
• Who is Gambit's friend Fence? How did they meet? And what secrets is he hiding?
• To save those dear to him, Gambit must attempt the impossible – and he'll need all of his thieving skills to succeed!
• The past is gone but not forgotten in this explosive penultimate issue!
32 PGS./Rated T+ …$2.99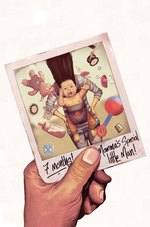 X-MEN LEGACY #15
SIMON SPURRIER (W)
TAN ENG HUAT (A)
Cover by MIKE DEL MUNDO
• David Haller has reshaped his life in response to his father's legacy – but what about his mother's?
• David returns to Muir Island to meet with Gabrielle Haller and sort out their complicated relationship once and for all!
• How will this visit affect the monsters that haunt David's mind? Should some old memories remain buried?
32 PGS./Rated T+ …$2.99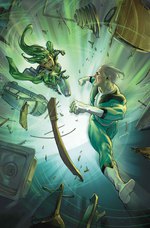 X-FACTOR #260 & 261
PETER DAVID (W) • NEIL EDWARDS (A)
CoverS by DAVID YARDIN
• The End of X-Factor, Parts 4 & 5 of 6
• Peter David's epic tale, decades in the telling, draws near its close…
• Sibling rivalry between Polaris & Quicksilver
32 PGS.(each)/Rated T+ …$2.99 (each)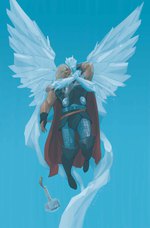 ASTONISHING X-MEN #65 & 66
MARJORIE LIU (W)
GABRIEL HERNANDEZ WALTA (ISSUE #65) & TBA (ISSUE #66) (A)
CoverS by PHIL NOTO
Issue #65
• As the world shivers beneath a heavy blanket of snow, it's time for the final showdown –
Iceman vs. Iceman!
• When all is said and done, who is Bobby Drake? What kind of man will he be? And how can he reconcile the things that he's done?
Issue #66
• In the aftermath of Iceman's assault on the world, the X-Men need some time to breathe and reflect, and take stock of their relationships.
• What will come from this?
• And will it send one character down a new path away from the X-Men?
32 PGS. (each)/Rated T+ …$3.99 (each)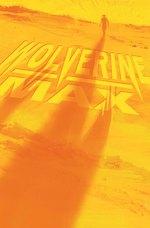 WOLVERINE MAX #10
JASON STARR (w) • ROLAND BOSCHI (a)
Cover by JOCK
• Logan is starting to turn his life around, using violence only in the name of saving lives.
• But when one of the people he's saved proves somewhat less than grateful, Logan may have to rethink his new policy.
• It's murder and mayhem in the California desert as Logan faces off against a surprising foe with secrets of his own!
32 PGS./ Explicit Content…$3.99
THERE IS A STRICT NO OVERPRINT POLICY ON ALL MAX TITLES.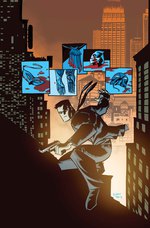 POWERS: BUREAU #7
BRIAN MICHAEL BENDIS (W) • MICHAEL AVON OEMING (A/C)
Who are THE SEVEN? An explosive new super team with a secret that could rock the world! Pilgrim and Walker have been through everything together, but this case may be the one that pulls them apart forever. Another blistering chapter of the Eisner Award-winning, best-selling creator-owned comic-book extravaganza from the writer of ALL-NEW X-MEN and GUARDIANS OF THE GALAXY.
32 PGS./Mature …$3.95
© 2013 Jinxworld Inc.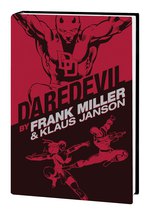 DAREDEVIL BY FRANK MILLER & KLAUS JANSON OMNIBUS HC (NEW PRINTING)
Written by ROGER MCKENZIE, FRANK MILLER & DAVID MICHELINIE
Penciled by FRANK MILLER & KLAUS JANSON
Cover by FRANK MILLER
Frank Miller's spellbinding scripts and pulse-pounding pencils herald one of Daredevil's greatest eras, just in time for the Kingpin and Bullseye's efforts to rob the Man Without Fear of everything he holds dear! Featuring the first appearances of Elektra, Stick and the Hand! The daring discovery that drew Ben Urich into Daredevil's domain of darkness! And such forgotten-yet-formidable foes as Death-Stalker and the Gladiator! Guest-starring the Hulk, the Avengers, and Power Man and Iron Fist! Collecting DAREDEVIL (1964) #158-161 and #163-191, and material from WHAT IF? (1977) #28.
840 PGS./Rated T …$99.99
ISBN: 978-0-7851-8568-0
Trim size: oversized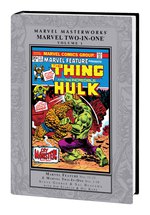 MARVEL MASTERWORKS: MARVEL TWO-IN-ONE VOL. 1 HC
Written by STEVE GERBER with LEN WEIN, MIKE FRIEDRICH & CHRIS CLAREMONT
Penciled by SAL BUSCEMA with JIM STARLIN,
GIL KANE, GEORGE TUSKA, HERB TRIMPE & BOB BROWN
Cover by JIM STARLIN
Two hundred volumes long and still going strong, the MARVEL MASTERWORKS celebrate Vol. 200 with the launch of Marvel Two-In-One! Yes, the ever lovin', blue-eyed Thing's own series collected is between hard covers at last! Begun as a MARVEL FEATURE tryout, Ben Grimm's headlining effort kicked off with Hulk and Iron Man battles (not to mention Thanos and the Blood Brothers), and then shifted into high gear with monster vs. monster — yup, it's Thing vs. Man-Thing! Rounding out the first ten issues are the revival of the Guardians of the Galaxy; revelations in the life of the Valkyrie; and adventures with Daredevil, Sub-Mariner, Ghost Rider, Thor and Black Widow — and before you know it, you'll be clamoring for more! Ya ain't a Yancy Streeter, are ya? Collecting MARVEL FEATURE (1971) #11-12 and MARVEL TWO-IN-ONE (1974) #1-10.
248 PGS./All Ages …$69.99
ISBN: 978-0-7851-6633-7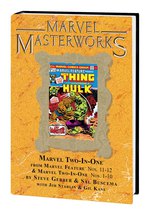 MARVEL MASTERWORKS: MARVEL TWO-IN-ONE VOL. 1 HC — VARIANT EDITION VOL. 200 (DM ONLY)
248 PGS./All Ages …$69.99
ISBN: 978-0-7851-6634-4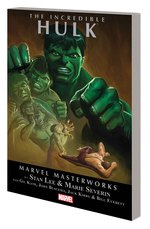 MARVEL MASTERWORKS: THE INCREDIBLE HULK VOL. 3 TPB
Written by STAN LEE with GARY FRIEDRICH
Penciled by MARIE SEVERIN with GIL KANE, JOHN BUSCEMA, JACK KIRBY, BILL EVERETT & JERRY GRANDENETTI
Cover by MARIE SEVERIN & DEAN WHITE
Brace yourself, True Believer, the Hulk is smashing his way into another monster-sized Masterworks! It's not a happy Hulk, but it is an action-packed Hulk you'll see face off against the Boomerang, the android Hulk-Killer — and the Abomination, in his classic first appearance! That's only the warm-up, though! The cosmos itself shudders when the strongest man-like being in the Marvel U. battles the Silver Surfer, the Sub-Mariner and the Mighty Thor! It's action and adventure as only Stan Lee and a host of incomparable Marvel Age artists — from Marie Severin and John Buscema to Gil Kane and Bill Everett — can bring you! Collecting INCREDIBLE HULK (1968) #102 and material from TALES TO ASTONISH (1959) #80-101.
288 PGS./All Ages …$24.99
ISBN: 978-0-7851-6762-4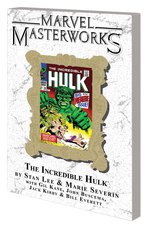 MARVEL MASTERWORKS: THE INCREDIBLE HULK VOL. 3 TPB — VARIANT EDITION VOL. 56 (DM ONLY)
288 PGS./All Ages …$24.99
ISBN: 978-0-7851-6763-1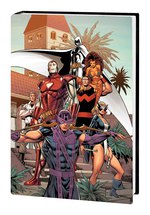 AVENGERS: WEST COAST AVENGERS OMNIBUS VOL. 2 HC PACHECO COVER
WritWritten by STEVE ENGLEHART, AL MILGROM, MARK GRUENWALD, TOM DEFALCO, STAN LEE, ROGER STERN & MORE
Penciled by AL MILGROM, TOM MORGAN, BOB HALL, JACK KIRBY, MARSHALL ROGERS & MORE
Covers by CARLOS PACHECO & AL MILGROM
It's a case of the Wild West Coast Avengers as the Whackos are lost in space-time! But to get home, Hawkeye and pals will have to go even further back — to Ancient Egypt, and a mind-bending triple crossover with Dr. Strange and the Silver Age Fantastic Four! Meanwhile, Hank Pym faces a very personal crisis, which can only mean one thing: a new costumed identity! Moon Knight grabs a place in the sun, joining the team just in time for a Zodiac attack as two old faces return — one from the grave! But with her marriage at stake, can Mockingbird lay to rest a troubling ghost from her jaunt to the past? Collecting WEST COAST AVENGERS (1985) #17-41 and ANNUAL #2-3, AVENGERS ANNUAL #16, FANTASTIC FOUR (1961) #19, and DR. STRANGE (1974) #53.
768 PGS./Rated T …$75.00
ISBN: 978-0-7851-6747-1
Trim size: oversized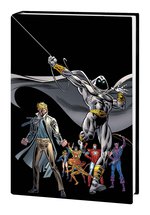 AVENGERS: WEST COAST AVENGERS OMNIBUS VOL. 2 HC MILGROM COVER (DM ONLY)
768 PGS./Rated T …$75.00
ISBN: 978-0-7851-6748-8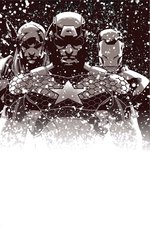 AVENGERS: ENDLESS WARTIME OGN-HC
Written by WARREN ELLIS
Penciled by MIKE MCKONE
Cover by MIKE MCKONE
The first in a series of all-new original graphic novels! An abomination, long thought buried, has resurfaced in a war-torn land. But now it wears an American flag. Faced with another nightmare reborn, Captain America will not stand for yet more death at the hands of a ghost from his past. Haunted by his greatest shame, Thor must renew the hunt for a familiar beast. At their side, an assemblage of allies united to end the threats no one of them could face alone. They are soldiers. Warriors. Comrades-in-arms. Mighty heroes led by a living legend, stronger together than apart. They are the Avengers.
120 PGS./Rated T+ …$24.99
ISBN: 978-0-7851-8467-6
Trim size: oversized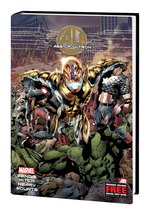 AGE OF ULTRON HC
Written by BRIAN MICHAEL BENDIS, MATT FRACTION, CHRISTOS GAGE, AL EWING,
KATHRYN IMMONEN, MATT KINDT, CULLEN BUNN, RICK REMENDER, GERRY DUGGAN & MARK WAID
Penciled by BRYAN HITCH, BRANDON PETERSON, CARLOS PACHECO, JOE QUESADA,
DEXTER SOY, BUTCH GUICE, AMILCAR PINNA, PACO MEDINA, PHIL JIMENEZ, ADAM KUBERT
& ANDRE ARAUJO
Cover by BRYAN HITCH
For years, the Marvel Universe has lived in fear that the artificial intelligence known as Ultron would one day wipe out all organic life and take over Earth. That day has arrived! The impossible has happened, and Ultron rules the planet! As the few super-hero survivors who remain try desperately to stay alive, Luke Cage learns the staggering secret of Ultron's victory. And when a near-broken Captain America leads a ragtag counterattack, Wolverine makes a controversial and desperate decision — one that creates a new Marvel Universe, and inadvertently brings horrific disaster with it! With one final chance, can the heroes fix everything and defeat Ultron? Collecting AGE OF ULTRON #1-10 and #10AI, AVENGERS ASSEMBLE #14AU-15AU, FANTASTIC FOUR (2012) #5AU, FEARLESS DEFENDERS #4AU, SUPERIOR SPIDER-MAN #6AU, ULTRON #1AU, UNCANNY AVENGERS #8AU, and WOLVERINE & THE X-MEN #27AU.
456 PGS./Rated T+ …$75.00
ISBN: 978-0-7851-5565-2
Trim size: oversized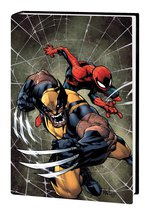 SPIDER-MAN/WOLVERINE BY ZEB WELLS & JOE MADUREIRA HC
Written by ZEB WELLS
Penciled by JOE MADUREIRA
Cover by JOE MADUREIRA
Fan-favorite Spider-Man writer Zeb Wells and legendary X-Men artist Joe Madureira unite to take on two of Marvel's most popular characters in the hottest stories of the season! First, Spider-Man teams with the Red Hulk to face down a Moloid army during the New York Marathon! The two unlikely allies end up leading an underground legion — but when Red Hulk falls, only Spider-Man stands in the way of the Subterranean invasion of Manhattan! Then, Wells and Madureira turn their attention to the X-Men's most popular mutant: the savage Wolverine! But what unlikely foe is lurking in the shadows, and does even Wolverine have the berserker strength to win the day? Wolverine slices and special guest-star Elektra dices — what more could you want in a comic? Collecting AVENGING SPIDER-MAN #1-3 and SAVAGE WOLVERINE #6-8.
160 PGS./Parental Advisory …$29.99
ISBN: 978-0-7851-8507-9
Trim size: oversized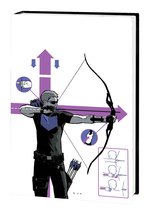 HAWKEYE VOL. 1 HC
Written by MATT FRACTION
Penciled by DAVID AJA, JAVIER PULIDO, JESSE HAMM, STEVE LIEBER, FRANCESCO FRANCAVILLA & ALAN DAVIS
Cover by DAVID AJA
The must-read, sleeper-hit book of 2012! Clint Barton — a.k.a. the self-made hero Hawkeye, breakout star of the Avengers film, fights for justice…and good rooftop BBQs! And with Young Avenger Kate Bishop by his side, it's double the Hawkeye and double the trouble as they battle Superstorm Sandy, digital doomsday, dog detectives, lady problems, murder for money, tracksuited killers and more! It's cars, guns and videotape as Matt Fraction and David Aja (IMMORTAL IRON FIST) reunite for this exciting, adventurous reinvention of the arrowed Avenger! Plus: Relive Kate's first meeting with Clint as she learns wanting something can be miles away from actually earning it. And most important, Pizza Dog gets his own story! Can he solve the grisly murder that shocked Team Hawkguy? Who knows! He's a dog! Collecting HAWKEYE (2012) #1-11 and YOUNG AVENGERS PRESENTS #6.
272 PGS./Rated T+ …$34.99
ISBN: 978-0-7851-8487-4
Trim size: oversized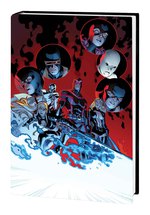 ALL-NEW X-MEN VOL. 3: OUT OF THEIR DEPTH PREMIERE HC
Written by BRIAN MICHAEL BENDIS
Penciled by STUART IMMONEN
Cover by STUART IMMONEN
The time-displaced young X-Men continue to adjust to a present day that's simultaneously more awe-inspiring and more disturbing than any future the young heroes had ever imagined for themselves. As Jean Grey pushes her powers to the limit, shaking her and the rest of the X-Men to the core, one of the young X-Men breaks rank — and leaves to join the adult Cyclops and his revolutionary crew! And when Mastermind targets the young Jean, will history repeat itself? Plus: When the teens find themselves face-to-face with the Uncanny Avengers, young Cyclops meets the adult version of the brother he thought he'd never see again! They never warned us about this sort of thing in temporal mechanics class! Acclaimed writer Brian Michael Bendis further defines the future — and the past — of the X-Men! Collecting ALL-NEW X-MEN #11-15.
136 PGS./Rated T+ …$24.99
ISBN: 978-0-7851-6822-5
Trim size: standard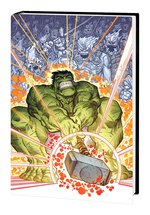 INDESTRUCTIBLE HULK VOL. 2: GODS AND MONSTER PREMIERE HC
Written by MARK WAID
Penciled by WALTER SIMONSON & MATTEO SCALERA
Cover by WALTER SIMONSON
Superstar creator Walter Simonson returns to his signature character: the mighty Thor! When Bruce Banner takes his lab team to Jotunheim, it can mean only one thing: Hulk vs. Frost Giants! Thor joins the fray, but what's wrong with the God of Thunder — and why doesn't he recognize Hulk? As the Frost Giants prepare to invade Earth, not even Hulk and Thor can stand in their way — so they'll have to call in some help! Plus: Hulk takes on urban crime, and takes the witness stand, as the secrets of Matt Murdock and Bruce Banner's friendship are revealed! Daredevil guest-stars as the Hulk experiences blind rage! Collecting INDESTRUCTIBLE HULK #6-10.
136 PGS./Rated T+ …$24.99
ISBN: 978-0-7851-6832-4
Trim size: standard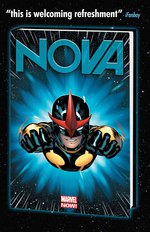 NOVA: ORIGIN PREMIERE HC
Written by JEPH LOEB
Penciled by ED MCGUINNESS
Cover by ED MCGUINNESS
The new Human Rocket returns! Sam Alexander is a kid bound by the gravity of a small town — and a father whose ridiculous, drunken fairy tales about a "Nova Corps" were just another heavy burden. But lucky for Sam, gravity soon won't even matter — and those troubles will be a billion miles away. It's a boy, a helmet and an intergalactic legacy! As Sam trains with the Guardians of Galaxy's Gamora and Rocket Raccoon, the helmet leads Nova into intergalactic conflict that will affect the entire Marvel Universe! Mysteries are revealed in this breathtaking new series by the best-selling, award-winning team of Jeph Loeb and Ed McGuinness (HULK, AVENGERS: X-SANCTION)! Collecting NOVA (2013) #1-5 and material from MARVEL NOW! POINT ONE #1.
136 PGS./Rated T+ …$24.99
ISBN: 978-0-7851-6838-6
Trim size: standard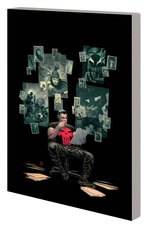 THUNDERBOLTS VOL. 2: RED SCARE TPB
Written by DANIEL WAY & CHARLES SOULE
Penciled by PHIL NOTO & STEVE DILLON
Cover by JULIAN TOTINO TEDESCO
A new terrorist mastermind rises, with close ties to a member of the Thunderbolts — and his extremist cell has weaponized decommissioned Crimson Dynamos with gamma-powered technology! Meanwhile, emotions run high as the Thunderbolts tear themselves apart. And when Deadpool's not happy, it's no laughing matter! Can the fractious team overcome its internal squabbles long enough to combat a deadly terrorist threat and take out the gamma-powered Dynamos' supplier? Plus: an in-depth look at the Punisher's role on the Thunderbolts. Does he trust his new teammates? Would you? Collecting THUNDERBOLTS (2012) #7-12.
136 PGS./Parental Advisory …$15.99
ISBN: 978-0-7851-6695-5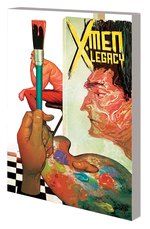 X-MEN LEGACY VOL. 2: INVASIVE EXOTIC TPB
Written by SIMON SPURRIER
Penciled by TAN ENG HUAT & PAUL DAVIDSON
Cover by MIKE DEL MUNDO
Declining an invitation to join the X-Men, David Haller must now decide how to uphold his father's legacy. But will he be beckoned back to Westchester by his budding fascination with Blindfold? And more important, how will their future together change mutantkind's fate? Legion and Blindfold go on a date — to the moon — but when Legion reveals his ulterior motive, will Blindfold leave him without a goodnight kiss? Plus: Desperate to learn whether the predictions he'll destroy mutantkind are true, Legion makes a deal with the devil in his own mind to find answers. But what terrifying truth would drive David to undergo a procedure that would remove his mutant powers? And is he aware the mastermind behind it all possesses his deceased father's brain?! Beware the Red Skull! Collecting X-MEN LEGACY (2012) #7-12.
136 PGS./Rated T+ …$15.99
ISBN: 978-0-7851-6718-1
Order using this code: MAY130722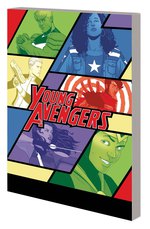 YOUNG AVENGERS VOL. 1: STYLE > SUBSTANCE TPB
Written by KIERON GILLEN
Penciled by JAMIE MCKELVIE
Cover by JAMIE MCKELVIE
Legacy isn't a dirty word, but it's an irrelevant one. It's not important what our parents did. It matters what WE do. Someone has to save the world. You're someone. Do the math. The critically acclaimed team of Kieron Gillen and Jamie McKelvie reinvent the teen super-hero comic for the 21st century, uniting Wiccan, Hulkling and Kate "Hawkeye" Bishop with Kid Loki, Marvel Boy and Ms. America. No pressure, right? As a figure from Loki's past emerges, Wiccan makes a horrible mistake that comes back to bite everyone on their communal posteriors. Fight scenes! Fake IDs! Plentiful feels! (a.k.a. "meaningful emotional character beats" for people who aren't on tumblr.) Young Avengers is as NOW! as the air in your lungs and twice as vital. Hyperbole is the BEST! THING! EVER! Collecting YOUNG AVENGERS (2013) #1-5 and material from MARVEL NOW! POINT ONE #1.
120 PGS./Rated T+ …$15.99
ISBN: 978-0-7851-6708-2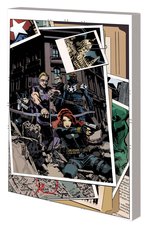 SECRET AVENGERS VOL. 1: REVERIE TPB
Written by NICK SPENCER
Penciled by LUKE ROSS
Cover by TOMM COKER
The new Nick Fury leads an all-new, ultra-covert Avengers strike team including Hawkeye, Black Widow, the Hulk, Winter Soldier, Maria Hill and Phil Coulson on missions so dangerous, even the team members themselves can't know about them! How is that even possible? The hush-hush answer awaits you inside! Fury knows who he wants as his next recruit for the Secret Avengers: the deadly mercenary known as Taskmaster! But how to extract S.H.I.E.L.D.'s newest prospective agent from the only prison cell in Bagalia — the nation-state built by, and for, super villains? Plus: Learn the deadly secret of the new Iron Patriot as AIM's Scientist Supreme and new High Council launch their first attack, igniting global war — with Quake and Nick Fury caught in the crosshairs! Collecting SECRET AVENGERS (2013) #1-5 and material from MARVEL NOW! POINT ONE #1.
120 PGS./Rated T+ …$17.99
ISBN: 978-0-7851-6688-7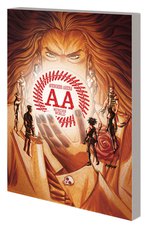 AVENGERS ARENA VOL. 2: GAME ON TPB
Written by DENNIS HOPELESS
Penciled by ALESSANDRO VITTI, KEV WALKER
& RICCARDO BURCHIELLI
Cover by DAVE JOHNSON
What are X-23's secrets? What is Darkhawk's big reveal? Secrets explode, alliances shatter, and Apex — the mean girl you love to hate — makes her move as the next chapter of the Arena's deadly game begins and the contest continues to take its toll! And as Nico makes a valiant stand against Sentinel, Hazmat strikes up a startling new romance — with Reptil?! Apex squares off in a bloody battle against an unexpected opponent, Death Locket gets a shocking eyeful, and Arcade…makes popcorn. What a jerk! The game is on, the stakes are raised, and the body count is rising! Plus: The history of Arcade is revealed! How did the former punchline become the sadistic scene stealer who now torments Marvel's teen heroes? Find out in this shocking behind-the-scenes story! Collecting AVENGERS ARENA #7-12.
144 PGS./Rated T+ …$15.99
ISBN: 978-0-7851-6658-0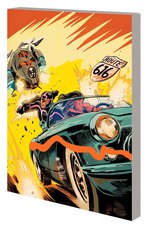 RED SHE-HULK VOL. 2: ROUTE 616 TPB
Written by JEFF PARKER
Penciled by WELLINTON ALVES & CARLO PAGULAYAN
Cover by FRANCESCO FRANCAVILLA
Red She-Hulk is S.H.I.E.L.D.'s most wanted, and Machine Man has joined her on a deadly chase across the Marvel Universe! But Jennifer Walters, the original She-Hulk, is hot on their trail! Red She-Hulk goes deep underground to find the secrets of the ancient order of the Shield — but there's a new ruler of the world below, and he may never let her leave! As Jen Walters strikes a deal with the military, Red She-Hulk discovers others have also taken the path before her. Others named Dr. Doom, the Red Skull, Ultron and Loki! Is Red destined to become a villain, as well, or can she prevail in her race against time? And as she faces Man-Thing and Mad Thinker's retooled Echelon Super-Soldiers, will humanity pay the price for her interference in the future? Collecting RED SHE-HULK #63-67.
120 PGS./Rated T+ …$15.99
ISBN: 978-0-7851-8446-1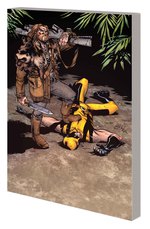 WOLVERINE & THE X-MEN BY JASON AARON VOL. 6 TPB
Written by JASON AARON
Penciled by RAMON PEREZ
Cover by RAMON PEREZ
Jason Aaron and Eisner Award-winner Ramon Perez kick off the mega story that will define the hottest new X-book for the coming year! Wolverine and the students go to the Savage Land! But Wolverine's half-brother, Dog Logan, is back — and Wolverine is in for a world of hurt. Which means that the students are on their own in the Savage Land with no supervision. Uh-oh. And after Dog defeats Wolverine and takes charge of the students, which one won't be coming home? Plus: See the Jean Grey School of the future! The students of JGS put a time-capsule together that you can follow into the future — and learn what happens to all your favorite X-Men. Collecting WOLVERINE & THE X-MEN #25-29.
112 PGS./Rated T+ …$17.99
ISBN: 978-0-7851-6599-6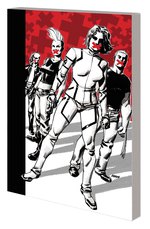 ULTIMATE COMICS X-MEN BY BRIAN WOOD VOL. 2 TPB
Written by BRIAN WOOD
Penciled by MAHMUD ASRAR
Cover by DAVE JOHNSON
The mutants have proven their worth, and Utopia thrives — but at what cost? Kitty makes a choice that could haunt her forever as Mach Two's jungle insurgency gains strength! Meanwhile, there are eyes in the sky — but who's watching the mutants? And when the new nation comes under siege, with General Ross leading the charge, Jimmy Hudson prepares for war — and Kitty and Mach Two must work together for the good of mutantkind! The big battle for Utopia is here — but when the dust clears, who will lead the mutant nation? Plus: Kitty Pryde faces off against Jean Grey, and we finally get some answers about Psylocke! Collecting ULTIMATE COMICS X-MEN #24-28.
112 PGS./Rated T+ …$15.99
ISBN: 978-0-7851-6720-4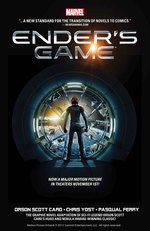 ENDER'S GAME GRAPHIC NOVEL TPB
Written by CHRIS YOST
Penciled by PASQUAL FERRY
Andrew "Ender" Wiggin is 6 years old, bullied, resented and alone. And he might be humanity's only hope. Ender is recruited to the International Fleet's child warriors in training, to fight in defense of the planet. His promise is high, and his teachers are sure he will rise to the test — if Battle School doesn't kill him first! As young Ender rises through the ranks, he struggles to find tranquility, humanity and a connection with something greater than the brutal mechanics of war and strategy. But when he is thrust into Command School at a vastly accelerated pace, will he crack up on the road to becoming the hero that the human race so desperately needs? Sci-fi legend Orson Scott Card's award-winning classic is brought to life! Collecting ENDER'S GAME: BATTLE SCHOOL #1-5 and ENDER'S GAME: COMMAND SCHOOL #1-5.
256 PGS./Parental Advisory …$24.99
ISBN: 978-0-7851-8533-8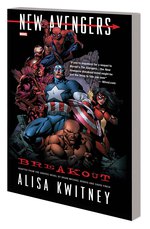 NEW AVENGERS: BREAKOUT PROSE NOVEL MASS MARKET PAPERBACK
Written by ALISA KWITNEY
Cover by DAVID FINCH
Fantasy/romantic fiction/comics author Alisa Kwitney (A Flight of Angels, Moonburn) reveals the secret backstory of Avengers couple Hawkeye and the Black Widow! Under secret orders to assassinate the Widow, the rough-edged marksman finds himself caught up in a violent prison break that releases some of the world's most vicious and powerful criminals. Defying his superiors, Hawkeye joins forces with the sultry Russian spy — and with a mismatched group of personalities that includes Spider-Man, Spider-Woman, Luke Cage, Captain America and Iron Man. Unexpected betrayals and shocking revelations lead the team from Manhattan's top-security Raft prison to the untamed jungle of the Savage Land in dramatically different take on Brian Michael Bendis and David Finch's first blockbuster NEW AVENGERS arc. Learn the sizzling backstory of your favorite big-screen heroes in this adaptation, inspired by the best of page and screen!
272 PGS./No Rating …$7.99
ISBN: 978-0-7851-6517-0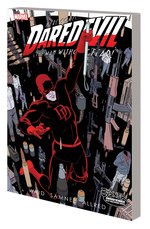 DAREDEVIL BY MARK WAID VOL. 4 TPB
Written by MARK WAID
Penciled by CHRIS SAMNEE & MIKE ALLRED
Cover by PAOLO RIVERA
Someone is meddling with Matt Murdock's mind! Daredevil undergoes urgent brain surgery when fellow Avenger Hank Pym enters his head to destroy sensory-deprivation robots implanted by Dr. Doom. The two men gain a new understanding of each other's struggles when the bots battle back, forcing Pym to fight blind! Then, Daredevil's recovery hits a snag when he starts to question reality. His best friend, Foggy Nelson — believing Matt is losing his mind and presents a danger to himself and others — dissolves their law partnership and friendship. Ghosts from Daredevil's past return to haunt him in a mind-bending adventure that leaves him second-guessing his sanity as he faces off against dangerous new villain the Coyote! Collecting DAREDEVIL (2011) #16-21.
136 PGS./Rated T+ …$16.99
ISBN: 978-0-7851-6103-5
S.H.I.E.L.D. BY STERANKO: THE COMPLETE COLLECTION TPB
Written by STERANKO with STAN LEE & ROY THOMAS
Penciled by STERANKO with JACK KIRBY
Cover by STERANKO
Rarely before and rarely since has comics seen a talent as innovative as Steranko. Blending together influences from Pop art to Salvador Dali and Will Eisner to Wally Wood, Steranko's boundary-breaking style is an incomparable visual language that continues to influence and inspire storytellers decades later. Now, for the first time ever, Marvel is proud to offer the complete Steranko NICK FURY, AGENT OF S.H.I.E.L.D. in one volume! Collecting NICK FURY, AGENT OF S.H.I.E.L.D. (1968) #1-3 and #5, and material from STRANGE TALES (1951) #151-168.
352 PGS./Rated T …$34.99
ISBN: 978-0-7851-8536-9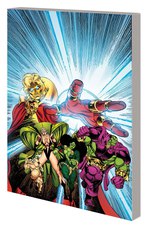 INFINITY GAUNTLET AFTERMATH TPB
Written by RON MARZ, ROY & DANN THOMAS & JIM STARLIN
Penciled by RON LIM, STEVE CARR, DERYL SKELTON, DAN LAWLIS, ANGEL MEDINA, RICK LEONARDI & KATL ALTSTAETTER
Cover by ANGEL MEDINA
Jim Starlin's Infinity saga continues here! After defeating Thanos, Adam Warlock won possession of the Infinity Gauntlet — and absolute power! Can the most powerful being in the universe be convinced to give up the Gauntlet? And who can be trusted with even a portion of its awesome abilities? Meanwhile, the Silver Surfer races to destroy Thanos' shrine to Death — but first he must contend with the Collector, onetime owner of an Infinity Gem, and face his darkest fears! Plus: Discover the fate of Thanos' daughter, Nebula! Don't miss the stories bridging INFINITY GAUNTLET and INFINITY WAR! Guest-starring the original Captain Marvel, Dr. Strange, Thor, the Inhumans and an army of cosmic forces! Collecting SILVER SURFER (1987) #60-66, DR. STRANGE: SORCERER SUPREME #36, WARLOCK & THE INFINITY WATCH #1-6 and material from SILVER SURFER ANNUAL #5.
352 PGS./Rated T+ …$34.99
ISBN: 978-0-7851-8486-7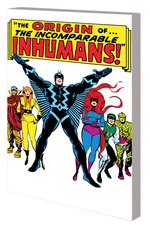 INHUMANS: THE ORIGIN OF THE INHUMANS TPB
Written by STAN LEE
Penciled by JACK KIRBY
Cover by JACK KIRBY
In 1965, a strange family of outcasts made their debut in the pages of FANTASTIC FOUR. The uncanny Inhumans quickly became more than just another set of adversaries — and they all but took over and made the magazine their own! The mysterious origins of Black Bolt, Medusa, Gorgon, Triton, Karnak, Crystal and Lockjaw were revealed month after month until reader demand gave them their own feature in THOR! Now, the story of the Inhumans and their wondrous, secret land Attilan is collected from the very beginning! From Medusa's debut as a member of the Frightful Four to the battle to break the Great Barrier, it's all here in incomparable Stan and Jack fashion! Collecting FANTASTIC FOUR (1961) #36, #38, #41-47, #54, #62-65 and ANNUAL #5, plus portions of #48, #50, #52 and #55-61; and material from THOR (1966) #146-152.
424 PGS./Rated T …$39.99
ISBN: 978-0-7851-8497-3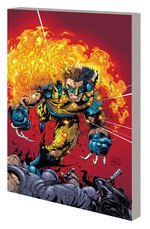 WOLVERINE: THE RETURN OF WEAPON X TPB
Written by FRANK TIERI & MATT NIXON
Penciled by JORGE SANTAMARIA, SEAN CHEN, MARK TEXEIRA, DAN FRAGA, MATTHEW MARSILLA & KILLIAN PLUNKETT
Cover by SEAN CHEN
It begins with a series of unsettling dreams, but Wolverine's nightmares soon become reality: The Weapon X Program, the sadistic agency that implanted his Adamantium skeleton, has returned! Accused of killing a senator and imprisoned, Wolverine is "rescued" by Weapon X — but what's really going on? Which other faces from Wolverine's past are being targeted for forcible recruitment? And what is the disturbing secret of Weapon X's new director? Plus: Wolverine faces Mr. X, a martial-arts master with a fetish for death and an obsession to become "the best there is;" battles his dead mentor Ogun; and deals with the threats of Mauvais and the Wendigo! But can a powerless Wolverine defeat the team of Sabretooth, Omega Red and Lady Deathstrike? Guest-starring Alpha Flight and the Beast! Collecting WOLVERINE (1988) #159-176 and ANNUAL 2000-2001.
544 PGS./Rated T+ …$44.99
ISBN: 978-0-7851-8523-9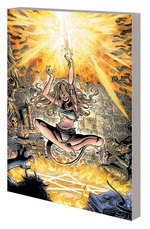 X-MEN: MAGIK — STORM & ILLYANA TPB
Written by CHRIS CLAREMONT
Penciled by BRENT ANDERSON, JOHN BUSCEMA, RON FRENZ & SAL BUSCEMA
Cover by BRET BLEVINS
Colossus' 7-year-old sister Illyana Rasputin has been snatched away by Belasco, demon lord of Limbo! Though the X-Men rescue her what seems like seconds later, those seconds represent a years-long ordeal for Illyana — one that starts with losing a piece of her soul, and goes downhill fast! The sorceress Ororo and feline warrior Cat — alternate-reality versions of X-Men Storm and Kitty Pryde — aid young Illyana against the terrors of Limbo, including Belasco's henchman S'ym and a twisted, perverse version of Nightcrawler. Trained in good and evil magic, Illyana learns to control Limbo's teleporting Stepping Discs — but as the final battle against Belasco arrives, can good triumph over evil when Illyana doesn't know which one she is anymore? Collecting UNCANNY X-MEN (1963) #160 and MAGIK (1983) #1-4.
128 PGS./Rated T …$16.99
ISBN: 978-0-7851-8455-3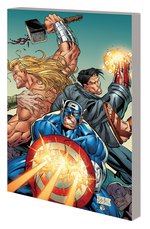 AVENGERS/IRON MAN: FIRST SIGN TPB
Written by MARK WAID, WILLIAM MESSNER-LOEBS, TERRY KAVANAGH & BEN RAAB
Penciled by RON GARNEY, MIKE DEODATO JR., JIM CHEUNG, DAVE HOOVER, MARC CAMPOS, JOE BENNETT, JOHN STATEMA & MIKE WIERINGO
Cover by LUKE ROSS
In the wake of THE CROSSING, Earth's Mightiest Heroes are in disarray: Thor is powerless, and Iron Man has been replaced — by himself?! But when the terrorist group Zodiac invades New York City, Captain America must attempt to assemble the Avengers once more! Plus: After a nuclear bomb is dropped on Hulk and Thor, the Avengers go on the hunt for Gamma Bombs planted across America! Tony Stark and War Machine are attacked by an arsenal of Iron Man suits! Madame Masque sows paranoia among the Avengers as Hercules and Deathcry leave the team! And legendary creators Mark Waid and Mike Wieringo present a super-sized anniversary tale pitting the Avengers against their greatest foes! Collecting CAPTAIN AMERICA (1968) #449, THOR (1966) #496, IRON MAN (1968) #326-331 and AVENGERS (1963) #396-400.
344 PGS./Rated T …$34.99
ISBN: 978-0-7851-8496-6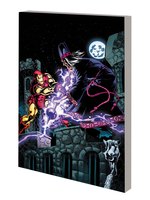 IRON MAN EPIC COLLECTION: THE ENEMY WITHIN TPB
Written by DENNY O'NEIL, ROGER MCKENZIE, PETER B. GILLIS & RALPH MACCHIO
Penciled by CARMINE INFANTINO, PAUL SMITH, LUKE MCDONNELL, MIKE VOSBURG & JERRY BINGHAM
Cover by STEVE LIGHTLE
Things are looking grim for Tony Stark. A string of battles with Diablo, the Serpent Squad and AIM have worn him out — and when rival industrialist Obadiah Stane targets Stark International for a very hostile takeover, the urge to crawl back into the bottle becomes overwhelming. With Tony in no condition to defend his company, his most loyal friend must step up to bat. That's right: Jim Rhodes takes over as Iron Man! But Rhodey had better figure out how to use Tony's armor fast — because Stane, Magma, Thunderball, Firebrand and more aren't going to give him time to learn the ropes! And while Rhodey endures his trial by fire, can Tony stop his self-destructive spiral before it's too late? Guest-starring Captain America, Moon Knight, Black Panther, Machine Man and Nick Fury! Collecting IRON MAN (1968) #158-177 and ANNUAL #5.
504 PGS./Rated T …$39.99
ISBN: 978-0-7851-8787-5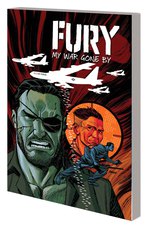 FURY MAX: MY WAR GONE BY VOL. 2 TPB
Written by GARTH ENNIS
Penciled by GORAN PARLOV
Cover by DAVE JOHNSON
Col. Nick Fury gets a dirty assignment that takes him to Vietnam — and Frank Castle, before he became the Punisher, is tasked to help. Fury must assassinate a Viet Cong general — but when he and Castle are captured in the heat of the war, what do the Viet Cong have in mind for these two POWs? And what is the real reason Fury was sent into the most dangerous place on Earth? Then, Fury comes face-to-face with Barracuda! Learn the origin of the fan-favorite Punisher villain as Fury arrives in Nicaragua to investigate a CIA operation involving the man-mountain. But Barracuda doesn't much like being investigated, and what Fury finds puts the two on a deadly collision course. It's the chilling conclusion of Garth Ennis and Goran Parlov's critically acclaimed masterpiece! Collecting FURY MAX #7-13.
168 PGS./Explicit Content …$19.99
ISBN: 978-0-7851-6230-8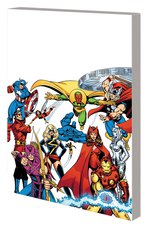 ESSENTIAL AVENGERS VOL. 9 TPB
Written by STEVEN GRANT, MARK GRUENWALD, DAVID MICHELINIE, JIM SHOOTER & BILL MANTLO
Penciled by JOHN BYRNE, ARVELL JONES, SAL BUSCEMA, GEORGE PEREZ, CARMINE INFANTINO, DON NEWTON, ALAN KUPPERBERG & GENE COLAN
Cover by GEORGE PEREZ
The Avengers travel to Wundagore Mountain in search of the deadly secrets hidden in the Scarlet Witch and Quicksilver's childhoods. But what about the secret from Tony Stark's own history, one that lies beneath Avengers Mansion itself? Then, the Avengers' rivalry with meddling Henry Gyrich comes to a head just as the Grey Gargoyle makes his move! Fan-favorite villain the Taskmaster debuts! Immortus returns, but what are his plans for Ms. Marvel? Plus: The mad robot Ultron's history with Earth's mightiest heroes is a long and violent one. But this time, how is Iron Man responsible for his return — and how can he be stopped? All this — and Hawkeye gets a job! Guest-starring the Elements of Doom, Inferno and the Yellow Claw! Collecting AVENGERS (1963) #185-206 and ANNUAL #9, and material from TALES TO ASTONISH (1979) #12.
496 PGS./Rated T …$19.99
ISBN: 978-0-7851-8411-9
https://storage.googleapis.com/scb22uploads/2013/05/Logo-Marvel-155x155.png
155
155
Nacho
https://storage.googleapis.com/scb22uploads/2021/05/logo-enfold-header.svg
Nacho
2013-05-18 12:00:24
2018-02-26 19:04:04
Marvel Solicitations Agosto 2013