Image Solicitations Mayo 2012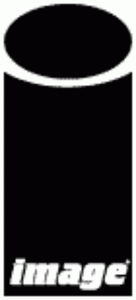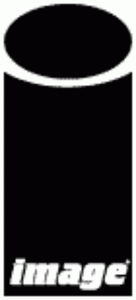 Image continúa sacando más y más colecciones cada mes.
Ahora tenemos el innecesario regreso de Youngblood, una serie de misterio de Jim McCann llamada Mind The Gap, una de espias llamada Dancer, otra de asesinos llamada Epic Kill y una serie limitada ¿de amor? que es Leaper Grim.
Lo que hay que reconocerle a la editorial es que no para quieta.
Por el resto, la verdad es que poco que comentar. Los Muertos Vivientes tienen ración doble éste mes, pero aparte de eso nada así que deba destacarse especialmente en las grapas. Cada una sigue a su ritmo…
En cuanto a tomos, también viene cargadita la editorial: Darkness, Dogs of Mars, Foot Soldiers, Haunt, etc…
Quizá habría que destacar sobre todos ellos la personal obra de Jim Mahfood Los Angeles Ink Stains.
Por lo demás, como siempre, el listado completito aquí mismo:
MIND THE GAP #1
story JIM McCANN
art / cover RODIN ESQUEJO & SONIA OBACK
variant cover RODIN ESQUEJO & SONIA OBACK
MAY 2
48 PAGES / FC / T+
$2.99
After Elle Peterssen is mysteriously attacked on a Manhattan subway platform, she is left in a coma, the only clues to her attacker trapped inside her mind. No one knows the identity of the person behind this brutal beating or where they will strike next. In this ALL-NEW ONGOING series, everyone is suspect, and no one is innocent. USAToday calls it an "anxiously anticipated modern thriller…Whodunit? McCann's done it again."
Eisner-winning writer JIM McCANN joins RODIN ESQUEJO (MORNING GLORIES) and SONIA OBACK (S.H.I.E.L.D., The Defenders) unite for a psychological thriller that will leave you guessing at every turn!
YOUNGBLOOD #71
story JOHN McLAUGHLIN
art JON MALIN & ROB LIEFELD
cover ROB LIEFELD
variant cover RYAN OTTLEY
MAY 23
32 PAGES / FC / T+
$2.99
It's the 20th anniversary of the comic book that launched the Image Revolution in 1992! ROB LIEFELD's YOUNGBLOOD returns bigger and better than ever with an all-new look at the next generation of superheroes, courtesy of screenwriter JOHN McLAUGHLIN (Black Swan, Parker), up-and-coming artist JON MALIN and YOUNGBLOOD creator and Image founder ROB LIEFELD!
In this first issue, a young reporter is embedded in the Youngblood team. Her assignment is to gather enough information for a humiliating puff piece, but she quickly discovers Shaft, Vogue, Lady Photon, Die Hard and Cougar are a team to be reckoned with. Badrock would be part of the group too… if he wasn't in a coma with wounds that have nearly pulverized his otherwise rock-hard hide.
DANCER #1
story NATHAN EDMONDSON
art / cover NIC KLEIN
MAY 16
32 PAGES / FC / T+
$3.50
"OUVERTURE"
Retired assassin Alan Fisher and his ballerina companion must escape a ruthless sniper who stalks them through the streets of Milan. To survive and protect the love of his life, Alan will unravel the tapestry of the past he's kept hidden and discover the killer's impossible identity. From the writer of WHO IS JAKE ELLIS? and the artist of VIKING comes a spy thriller with a 21st Century twist.
EPIC KILL #1
story / art / cover RAFFAELE IENCO
MAY 2
32 PAGES / FC / T+
$2.99
Hitmen and mercenaries from around the globe are ordered by the President to bring down an eighteen-year-old super assassin named Song — but she's going to turn the tables on them — and every kill is going to be epic!
Song has trained for years into adulthood to take revenge on the man responsible for her parents' deaths — the man who has just been elected President!
GRIM LEAPER #1 (OF 4)
story KURTIS J. WIEBE
art /cover ALUISIO SANTOS
MAY 30
32 PAGES / FC / M
$3.50
A brand new series from the mind of critically acclaimed writer KURTIS J. WIEBE (GREEN WAKE, PETER PANZERFAUST), GRIM LEAPER is a gory romantic comedy. Lou Collins is caught in a cyclical curse of violent, gruesome deaths and new beginnings in the bodies of strangers. With no clue why, Lou desperately searches for a way to break the curse and cross over peacefully to the other side. Then equally doomed Ella comes along. It's a love story to die for.
THE DARKNESS: ORIGINS, VOL. 4 TP
story MALACHY CONEY & SCOTT LOBDELL
art JOE BENITEZ & CLARENCE LANSANG
cover JOE BENITEZ
MAY 30
176 PAGES / FC / M
STANDARD
$19.99
ORIGIN COMPLETED!
In this final volume of The Darkness: Origins trade line, Jackie Estacado puts his house in order and assumes control of his life with the Darkness. First, Jackie's family life in the Franchettis is thrown into upheaval when his uncle Cristo and cousin Nicoletta return and bring old feuds with them. Then Jackie discovers he has a twin sister he never knew right before the Angelus and Sonatine return for a climactic showdown.
Collects THE DARKNESS #19-25.
DOGS OF MARS TP
story JOHNNY ZITO, TONY TROV, CHRISTIAN WEISER
art / cover PAUL MAYBURY
MAY 2
120 PAGES • FC • M
6×9
$15.99
Isolated on the farthest frontier of civilization, Nocturnal monsters stalk Captain Zoe and the crew of Mars Base Bowie. Lines are drawn and loyalties are tested as dissent grows within the ranks. Faced with mutiny, death and dishonor; Zoe must sacrifice her humanity if she hopes to survive.
Collects DOGS OF MARS #1-4 as seen on Comixology
ELEPHANTMEN, VOL. 0: ARMED FORCES TP
story RICHARD STARKINGS
artwork MORITAT, BOO COOK, AXEL MEDELLIN, ROB STEEN & LADRÖNN
cover BOO COOK
MAY 30
312 PAGES / FC / M
$24.99
Collecting the sold out WAR TOYS trade paperback, now in full color for the first time, and the sequel, ENEMY SPECIES, this highly anticipated ELEPHANTMEN VOL. 0 is packed with extras, including Moritat and Boo Cook sketchbooks and work by LADRÖNN , MARIAN CHURCHLAND, ROB STEEN and a new prologue by Axel Medellin!
Collects ELEPHANTMEN: WAR TOYS, VOL. 1: NO SURRENDER; ELEPHANTMEN: YVETTE ONE SHOT and ELEPHANTMEN #34-35
FOOT SOLDIERS, VOL. 1 TP
story JIM KRUEGER
cover JOHN K SNYDER III
art MIKE OEMING & MIKE PAROBECK
MAY 16
176 PAGES / FC / T TEEN
$19.99
JUSTICE was the age of heroes. EARTH X, their twilight battle.
But when ALL the heroes are gone, who will fill their shoes?
JIM KRUEGER'S cult-favorite heroes return in a very special collection featuring art by MIKE OEMING and pinups and stories from PAROBECK, ROSS, MIGNOLA, SALE, SIMONSON and more.
Collects FOOT SOLDIERS #1 – 4
HAUNT, VOL. 3 TP
story ROBERT KIRKMAN
art & cover GREG CAPULLO & TODD MCFARLANE
MAY 16
160 PAGES / FC / T+
$16.99
The top-selling monthly title brings its third knock-out story arc to trade paperback format. The Kilgore brothers settle into their newfound power, but nothing is ever easy in the world of Haunt. The Mysterious creature The Apparition relentlessly chases down the duo. However, a new ally may have the answers to The Apparition's defeat. Featuring art from master storyteller GREG CAPULLO, HAUNT, VOL. 3 is the next great edition to any HAUNT fan's library.
Collects HAUNT #13-18
LOS ANGELES INK STAINS, VOL. 1 TP
story & art JIM MAHFOOD
MAY 23
144 PAGES/ BW / M MATURE
$16.99
At last! Cult favorite Jim Mahfood's mega-popular gonzo-style autobio web comic is collected in print, for the first time ever!! Relive the action, the late night destruction, the traveling, the comic cons, the dance parties, the art-makin' and the love-takin' all in this ridiculously handsome volume. Plus, exclusive new strips created just for this book and a snazzy photo section, too!
NETHERWORLD TP
story BRYAN EDWARD HILL & ROB LEVIN
art TONY SHASTEEN & DENNIS CALERO
cover TONY SHASTEEN
MAY 23
160 PAGES / FC / M
STANDARD
$19.99
WE ARE ALL LOST…
Top Cow Productions and Heroes and Villains Entertainment present the next evolution of supernatural noir! It's the message on the walls. It's the feeling in your gut. In this city, "We Are All Lost." Ray certainly is; he's a former cop turned private eye and junkie, haunted by his past in a city with no sun and no hope. A beautiful woman and a slick criminal both offer him the same job: find a girl name Madeline and bring her to them. Ray doesn't want the job, but he can't just leave this girl trapped in the middle. Thrust into the city's twisted underbelly, Ray will unveil Netherworld's darkest secrets and come face-to-face with his past.
Collects NETHERWORLD #1-5.
PIGS, VOL. 2: SAN QUENTIN BLUES TP
story NATE COSBY & BEN McCOOL
art BRENO TAMURA & WILL SLINEY
cover DAVE GIBBONS
MAY 2
112 PAGES / FC / M
$12.99
The second-generation KGB Cuban sleeper cell saga continues. The Pigs break into San Quentin Penitentiary to kill a criminal, but find an entire army of neo-Nazis waiting for them.
Collects PIGS #5-8
THE PRO (ONE-SHOT) (NEW PRINTING)
story GARTH ENNIS
art / cover AMANDA CONNER & JIMMY PALMIOTTI
MAY 9
72 PAGES / FC / M
$7.99
BACK IN PRINT!
Reintroducing the outrageous story of THE PRO in a paperback version of the deluxe hardcover edition. Just when you think GARTH ENNIS has gone too far, just when you thought it was safe to walk the streets, just when you thought no one would go near the idea of the world's first superhero prostitute… here comes THE PRO! Plus, in "The Pro Meets the Ho," our plucky heroine faces a super-powered "soiled dove" whose powers of perversion exceed the Pro's own!
REED GUNTHER, VOL. 2 TP
story SHANE HOUGHTON
art & cover CHRIS HOUGHTON
MAY 30
172 PAGES / FC / E
$14.99
"MONSTERS AND MUSTACHES"
The bear-riding cowboy returns with more hilarious adventures! In this exciting collection, Reed Gunther tells his origin tale, battles a reverse werewolf, gets stuck in a hole, buys new boots, gets possessed by an evil spirit, eats pickles, and lots more. Of course his best friends Sterling and Starla are there for all the dangerous, heart-warming and goofy adventures.
Collects REED GUNTHER #6-10
XENOHOLICS, VOL. 1 TP
story JOSHUA WILLIAMSON
art SETH DAMOOSE
cover SETH DAMOOSE & DAN DUNCAN
MAY 16
136 PAGES / FC /M
$14.99
The critically acclaimed series is collected in trade paperback!
Are you addicted to aliens? Late night encounters? Abductions? Probes? Then become a member of Xenoholics Anonymous! Members of a support group that claim to be victims of alien abductions try to solve the mysterious disappearance of the Doctor who led their group but find themselves involved in a larger conspiracy. X-files and Fire in the Sky meet Chew in this exploration of the xenoholic subculture.
Collects XENOHOLICS #1-5
SPAWN 20th ANNIVERSARY POSTER #2 (of 4)
art CLAYTON CRAIN
MAY 9
24" X 36"/ FC
$9.99
Come celebrate 20 years of Spawn with us! The second installment of our 2012 quarterly poster program starts now with this memorable digitally painted piece from renowned artist CLAYTON CRAIN. Look for two additional posters to be released later this year in this poster series. Sized to be perfect for framing to showcase this fantastic art!
'68: SCARS #2 (of 4)
story MARK KIDWELL
art NAT JONES & JAY FOTOS
cover A: NAT JONES
cover B: NAT JONES
MAY 16
32 PAGES / FC / M
$3.99
In the heart of war-torn Saigon, a handful of battered survivors hold Tan Son Nhat Airport against an endless army of Viet Cong and the shambling dead. Crumbling bunkers defend the outer perimeter as inside… a seething hatred builds. And in the jungle, the desperate remainders of a deep recon SEAL team meet their luckless rescuers in the dripping shadows of a tropical slaughterhouse.
As old wounds heal, new ones open… and souls are laid bare.
Creators MARK KIDWELL, NAT JONES and JAY FOTOS continue their epic of military/zombie horror in this second part of the ongoing '68 series: '68: SCARS!
THE ACTIVITY #6
story NATHAN EDMONDSON
art MARC LAMING
cover MITCH GERADS
MAY 9
32 PAGES / FC / T+
$3.50
"CAMOUFLAGE"
Who was Leslie before she was Fiddler? Guest artist MARC LAMING draws a flashback issue of Leslie Ryan's days in Civil Affairs on an early geopolitical mapping mission that takes her to a dangerously isolated village west of the Congo. THE ACTIVITY continues to globetrot with a finger on the trigger at all times.
AMERICA'S GOT POWERS #3 (of 6)
story JONATHAN ROSS
art / cover BRYAN HITCH
MAY 30
32 PAGES / FC / T+
$2.99
From zero to unlikely hero, Tommy Watts is the new face of America's Got Powers, the most-watched TV show on the planet! Behind the girls, glamour and glory though, there are hard personal truths to face — and when he does face them, Tommy might just break the world.
ARTIFACTS #18
story RON MARZ
art / wrap-around cover STJEPAN SEJIC
MAY 16
32 PAGES / FC / T
$3.99
"THE NEW CREATION", Part Five
As the initial arc in Top Cow's REBIRTH comes to a conclusion, Tom Judge sees his mission clearly for the first time. He failed to prevent the end of the last universe, but saving this one may require him to destroy everything. RON MARZ (MAGDALENA, SHINKU) and STJEPAN SEJIC (ANGELUS) set the stakes that will consume the Top Cow Universe for the year to come.
AVENGELYNE #11
story MARK POULTON
art OWEN GIENI
cover ROB LIEFELD
MAY 30
32 PAGES / FC / T+
$2.99
"IN THE MOUTH OF MADNESS," Part Two
Guest Starring Bloodwulf! With the aid of Bloodwulf, Avengelyne and friends try to fight their way out of Hell. Along the way, they meet old enemies with scores to settle, leading to one shocking conclusion.
BLOODSTRIKE #28
story TIM SEELEY
art FRANCHESCO GASTON
cover TIM SEELEY & CARLOS BADILLA
MAY 30
32 PAGES / FC / T+
$2.99
It's a BLOOD BROTHERS reunion, as a ticked off Battlestone comes gunning for his brother, Cabbot. Does the newly reborn Bloodstrike team have what it takes to save their leader from fratricide?
BLUE ESTATE #12
story VIKTOR KALVACHEV & ANDREW OSBORNE
art VIKTOR KALVACHEV, TOBY CYPRESS & NATHAN FOX
cover VIKTOR KALVACHEV
MAY 16
32 PAGES / FC / M
$2.99
"SERENITY"
It's all been leading to this: the stakes are high, the chips are down and the cards are on the table as BLUE ESTATE's critically-acclaimed first season goes out with a bang! See who gets what they deserve, who deserves what they get and who winds up in body bags as the 100% cool Hollywood crime saga explodes in a gun-blazing, house-razing grand finale!
(But wait…there's more at http://www.blueestatecomic.com/!
THE BULLETPROOF COFFIN: DISINTERRED #5 (of 6)
story DAVID HINE
art & cover SHAKY KANE
MAY 30
32 PAGES / FC / M
$3.99
"THE HATRED OUT OF SPACE"
A planet full of hate explodes and aeons later a meteorite lands on Earth, resurrecting a platoon of US soldiers. The full story of The Hateful Dead, featuring art from the legendary set of bubblegum cards, reproduced as full-size paintings.
CHEW #26
story JOHN LAYMAN
art & cover ROB GUILLORY
MAY 16
32 PAGES / FC / M
$2.99
"Space Cakes," Part One
"Open the door, sir. I'm Toni Chu, Agent of NASA. I'm here to lick your paintings."
DANGER CLUB #2
story LANDRY Q. WALKER
art / cover ERIC JONES
MAY 16
32 PAGES / FC / T+
$2.99
Yoshimi Onomoto returns to her homeland a fugitive as Danger Club leader Kid Vigilante and his arch-nemesis Ladybug confront their pasts in the Cave of Vengeance. Old wounds are opened again, and new mysteries arise as the world faces its imminent doom.
THE DARKNESS #103
story DAVID HINE
art / wrap-around cover JEREMY HAUN
MAY 9
32 PAGES / FC / M
$2.99
"THE CRACK IN EVERYTHING," Part Three
At home, Jackie remains blissfully unaware of the rot growing under the surface of his perfect family life. But at the office, he's painfully aware that the cold war brewing between him and the Bulgarian mafia is about to boil over. Hot on the heels of THE DARKNESS II video game release, Top Cow proudly welcomes the new creative team of DAVID HINE (THE DARKNESS: FOUR HORSEMEN, THE BULLETPROOF COFFIN) and JEREMY HAUN (ARTIFACTS, BATTLE HYMN, Detective Comics)!
FATALE #5
story ED BRUBAKER
art SEAN PHILLIPS & DAVE STEWART
cover SEAN PHILLIPS
MAY 2
32 PAGES / FC / M
$3.50
The surprise hit of 2012 continues! Fatale's first arc comes to its crushing end… all the pieces are in place, Josephine and her lover are prepared to execute their plan, but only one of them knows what kind of men (or demons) they're dealing with. Nothing will go as planned, and there will be blood.
And remember, FATALE is packed with extras — text pieces, art, paintings — that are only included in the printed comics, so don't miss an issue!
GLORY #26
story JOE KEATINGE
art ROSS CAMPBELL
cover ULISES FARINAS
MAY 16
32 PAGES / FC / T+
$2.99
"DESTROYER," Part One
The secrets of Glory's past, present and future have all been revealed, but now those closest to her must suffer their consequences. The Extreme relaunch revolution continues with Glory fully coming into her role as the new universe's instrument of war and nothing will stand in her way, not even her allies.
HACK/SLASH #16
story JUSTIN JORDAN
art DAN LEISTER
cover A by RYAN BROWNE
cover B by EDWIN HOANG & JIM ZUB
MAY 23
32 PAGES / FC / T+
$3.50
"THE GOOD SON," Part One
Guest writer, JUSTIN JORDAN (THE STRANGE TALENT OF LUTHER STRODE) brings his strange talent for gore and horror to Hack/Slash! Vlad and Cassie must travel back to Chicago in search of Vlad's elusive mutant family to find a cure. If Vlad's disease doesn't kill him, his aunt, cousin and grandpa just might!
HAUNT #26
story JOE CASEY
art / cover NATHAN FOX
MAY 30
32 PAGES / FC / T+
$2.99
The mystery of Still Harvey Tubman gets even more mysterious as the Kilgore brothers are forced to confront their own surreal, family dysfunction. Of course, the most important question of all is: WHO IS LADY HAUNT?!
HELL YEAH #3
story JOE KEATINGE
art & cover ANDRE SZYMANOWICZ
MAY 2
32 PAGES / FC / T+
$2.99
"LAST DAY ON EARTHS," Part Three
Kurtzberg University, one of the most elite colleges for super-powered individuals, is now the victim of a massive, unexpected attack and everyone believes Ben Day's responsible. When the super-powered community isn't enough to find him, there's only one man they call. All this, plus Ben begins to find out what exactly it means to be the "last Day on Earths."
INVINCIBLE #92
story ROBERT KIRKMAN
art RYAN OTTLEY & CORY WALKER
cover RYAN OTTLEY, CORY WALKER & JOHN RAUCH
MAY 16
32 PAGES / FC/ T+
$2.99
CORY WALKER RETURNS TO INVINCIBLE… AGAIN!
What has been going on with Monster Girl and Robot? What happened to them while they were in the Flaxan dimension? All answers will be revealed — starting now! Meanwhile, trouble is brewing in the present and the New Invincible is already in over his head! All this — and where is Mark Grayson?!
THE LI'L DEPRESSED BOY #13
story S. STEVEN STRUBLE
art SINA GRACE
cover CORY WALKER
MAY 30
32 PAGES / FC / T
$2.99
"SCIENCE OF YOU"
The Li'l Depressed Boy's world is growing and the past is starting its long journey in the rearview. What does the future hold for LDB? Featuring a wraparound cover by the often magical INVINCIBLE and SCIENCE DOG co-creator, CORY WALKER.
THE MANHATTAN PROJECTS #3
story JONATHAN HICKMAN
art NICK PITARRA & CRIS PETER
MAY 9
32 PAGES / FC / T+
$3.50
"THE BOMB"
The Death of FDR leaves the Manhattan Projects in chaos as questions of leadership arise. The world's first Artificial Intelligence is created 40 years ahead of schedule. And whatever happened to the THIRD atomic bomb developed by Oppenheimer and his unparalleled Science Team?
One of the most anticipated new series of the year continues in THE MANHATTAN PROJECTS #3: THE BOMB!
MORNING GLORIES #20
story NICK SPENCER
art JOE EISMA
cover RODIN ESQUEJO
40 PAGES
$2.99 / FC / M
Sister knows best.

MUDMAN #6
story / art / cover PAUL GRIST
MAY 30
32 PAGES / FC / T
$3.50
When his mud powers go out of control, Owen Craig has no choice but to turn to the mysterious Mister Gull for help.
But just because it's the only choice doesn't make it a good one.

NEAR DEATH #8
story JAY FAERBER
art SIMONE GUGLIELMINI
cover FRANCESCO FRANCAVILLA
MAY 23
32 PAGES / FC / T+
$2.99
Markham gets mixed up with two families engaged in a blood feud that has lasted for generations.

NO PLACE LIKE HOME #4
story ANGELO TIROTTO
art / cover RICHARD JORDAN
MAY 23
32 PAGES / FC / M
$2.99
"HOME AGAIN," Part Four
Something evil is brewing under the farm, everyone is dead or dying, and Dee is stuck in the middle of it all. With family secrets out in the open it's up to Dee to stop the winged monster from killing again, but is it already too late?
PETER PANZERFAUST #4 (of 5)
story KURTIS J. WIEBE
art & cover TYLER JENKINS
MAY 9
32 PAGES / FC / M
$3.50
"THE GREAT ESCAPE," Part Four
The road to Paris proves highly dangerous for Peter and the boys and with three new recruits it becomes impossible to hide from the German army. With the city in sight, they must overcome the biggest obstacle to their freedom yet.
PIGS #9
story NATE COSBY & BEN McCOOL
art BRENO TAMURA & WILL SLINEY
cover COLLEEN COOVER
MAY 23
32 PAGES / FC / M
$3.50
"VEGAS"
BRAND NEW ARC: The KGB Cuban sleeper cell's new mission is simple: Kill EVERY gangster in Compton and steal all their drugs. But what's that got do with overthrowing the U.S. government?
PROPHET #25
story BRANDON GRAHAM
art FAREL DALRYMPLE
cover SIMON ROY & JASON WORDIE
MAY 22
32 PAGES / FC / T+
$2.99
Prophet is trapped on an alien slave ship manufacturing living missiles in the middle of a massive space war.
REBEL BLOOD #3 (of 4)
story ALEX LINK & RILEY ROSSMO
art / cover RILEY ROSSMO
MAY 23
32 PAGES / FC / M
$3.50
It's dog-eat-dog out there. And dog-eat-man. A mysterious infection has turned the whole world into a free-for-all feeding frenzy overnight and the forest is alive with infected animals and people out for your blood. They're after you and they're hungry! If only they weren't walking. If only they weren't dead!
SAGA #3
story BRIAN K. VAUGHAN
art / cover FIONA STAPLES
MAY 16
32 PAGES / FC / M
$2.99
BKV's and FIONA STAPLES' controversial epic continues! Stranded on a mystical alien world, new parents Marko and Alana encounter their greatest fear.
SAVAGE DRAGON #182
story / art / cover ERIK LARSEN
MAY 23
32 PAGES / FC / T+
$3.50
"OVERLORD TRIUMPHANT!"
Overlord is back — and it's up to Malcolm Dragon and Angel to bring him in. Are they up for the task? The answer will shock you! Comes with our highest possible recommendation!
SHINKU #7
story RON MARZ
art / cover LEE MODER, MATTHEW WAITE & MIKE ATIYEH
MAY 23
32 PAGES / FC / M
$2.99
"THE HIDDEN FORTRESS," Part Two
Shinku must delve deep into her clan's samurai past as her bloody battle with the vampires rages on! The virus to destroy the vampire horde nears completion, but Shinku's enemies have gone underground. Can she find them before they rise again?
SECRET #2
story JONATHAN HICKMAN
art RYAN BODENHEIM & MICHAEL GARLAND
MAY 16
32 PAGES / FC / T+
$3.50
"NEVER GET CAUGHT"
We learn the secret past of the Steadfast Security's chief operator as clues begin to appear regarding the mysterious KODIAC protocols. Someone gets out of jail, someone gets divorced, someone comes home dead.
Check out the next chapter of the most thrilling new series of the year, SECRET #2: NEVER GET CAUGHT!
SKULLKICKERS #14
story JIM ZUB
art EDWIN HUANG & MISTY COATS
cover SAEJIN OH
MAY 9
32 PAGES / FC / T
$3.50
"SIX SHOOTER ON THE SEVEN SEAS," Part Two
Trust us, readers. This is the one you've been waiting for. Secrets revealed. The gun. The gun. The gun. The gun. The gun. The gun. The gun. The gun. The gun. The gun. The gun. The gun. The gun. The gun. The gun. The gun. The gun. The gun…
SPAWN #219
story WILL CARLTON
art SZYMON KUDRANSKI & TODD MCFARLANE
cover MICHAEL GOLDEN
MAY 2
32 PAGES / FC / T+
$2.99
"EYE OF THE STORM," Part One
SPAWN vs. MALEBOLGIA – THE CONCLUSION! The epic battle between the one-time ruler of Hell's Eighth Circle and the world's newest Hellspawn is HERE. But the showdown may be more one-sided than anyone expected. Witness a NEW EVOLUTION as SPAWN heads into its next unexpected and thrilling chapter.
SUPREME #64
story ERIK LARSEN
art ERIK LARSEN & CORY HAMSCHER
cover ERIK LARSEN
MAY 2
32 PAGES / FC / T – TEEN
$2.99
"STORMING HEAVEN"
Following ALAN MOORE's final SUPREME tale, legendary writer/artist ERIK LARSEN takes up where he left off. Supreme's most hated nemesis, Darius Dax, has rallied a thousand versions of himself to face the Ivory Icon! Against such odds, Supreme turns to the Supremacy for aid – and ultimately the deadliest Supreme of them all! Is the world ready for the return of ROB LIEFELD's Supreme? A shocker!
THIEF OF THIEVES #4
story ROBERT KIRKMAN & NICK SPENCER
art / cover SHAWN MARTINBROUGH & FELIX SERRANO
MAY 2
32 PAGES / FC / T
$2.99
Augustus' past comes to full light as the hunt for Redmond rages further. Will the mistakes of his son jeopardize Conrad Paulson's greatest caper?
THE WALKING DEAD #97
STORY: ROBERT KIRKMAN
ART / COVER: CHARLIE ADLARD & CLIFF RATHBURN
MAY 9
32 PAGES / BW / M
$2.99
TWO ISSUES IN ONE MONTH!
The start of a new storyline, leading up to our monumental issue 100! After nearly 100 issues, Rick and the other survivors finally have "SOMETHING TO FEAR."
THE WALKING DEAD #98
STORY: ROBERT KIRKMAN
ART / COVER: CHARLIE ADLARD & CLIFF RATHBURN
MAY 30
32 PAGES / BW / M
$2.99
TWO ISSUES IN ONE MONTH!
"SOMETHING TO FEAR" continues!
WHISPERS #3
story JOSHUA LUNA
art & cover JOSHUA LUNA
MAY 30
32 PAGES / FC / T+
$2.99
Sam has looked into the face of pure evil, and he heard it speak. The problem is — the voice won't go away. Desperate to rid his mind of it, Sam devises a morally questionable plan. He may save his sanity, but will he lose his soul in the process?
WITCHBLADE #157
story TIM SEELEY
art DIEGO BERNARD & FRED BENES
wrap-around cover A JOHN TYLER CHRISTOPHER
wrap-around cover B DIEGO BERNARD & FRED BENES
MAY 2
32 PAGES / FC / T+
$2.99
"PORTALS," Part One
Even as she struggles to make ends meet as a PI, Sara Pezzini can't help but be drawn into the corrupt supernatural underbelly of Chicago. Her discovery of mystical portals around the city will lead her to a realm unlike anything she's experienced before and bring her face-to-face with a former bearer of the Witchblade!
https://storage.googleapis.com/scb22uploads/2012/02/Image_Comics_logo-136x300.gif
300
136
Nacho
https://storage.googleapis.com/scb22uploads/2021/05/logo-enfold-header.svg
Nacho
2012-02-22 15:25:03
2018-02-26 18:58:32
Image Solicitations Mayo 2012