Image Solicitations Junio 2012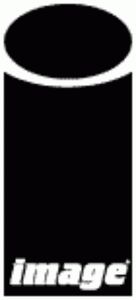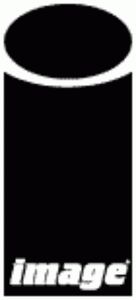 No cabe duda de que mes a mes Image nos va demostrando ser una más que digna "tercera en discordia" editorial en la que depositar nuestros dineros. Cada vez más series, cada vez con autores más reconocidos y parece que de momento no echan el freno.
Para junio nos espera el vigésimo aniversario de Spawn (¡qué viejuno me siento cuando lo oigo y pienso que yo llevaba ya muchos años leyendo tebeyos cuandu su génesis!), con su numerete especial de rigor y una portada molona de McFarlane homenajeando a una de Larsen de Savage Dragon.
Como nuevas series tenemos Planetoid, de cifi pura y dura y Creator Owned Heroes, que parece ser lo que indica el nombvre, heroes cuyos derechos imagino que serán de los creadores y que arranca con American Muscle de Steve Niles y Triggergirl 6 del dueto Palmiotti & Gray.
En tomos tambien tenemos alguna sorpresilla, como la recopilación del Mondo de Ted McKeever, el King City de Graham o esas tapadurianas tiras dominicales bonitas pero insulsas (opinion personal) del Liberty Meadows de Cho.
Para los amigos de los tochales de 50 grapas Witchblade saca su tercer Compendium (y reimprimen los dos primeros). Una forma barata e incomoda de leer para hacerse con la serie.
De lo demás, poco más que contar. Sólo avisar que el mes que viene Walking Dead alcanzará la centena de entregas. De fijo que algo nos montan para celebrarlo.
Listadito completo, como de cosumbre, a continuación:
SPAWN #220
story TODD MCFARLANE
art SZYMON KUDRANSKI
cover a TODD McFARLANE
cover b TODD McFARLANE SAVAGE DRAGON #1 HOMAGE
cover c TODD McFARLANE YOUNGBLOOD #1 HOMAGE
JUNE 6
40 PAGES / FC
$3.99
TODD McFARLANE RETURNS TO SPAWN AS WRITER AND COVER ARTIST!
Celebrate SPAWN's 20th Anniversary with this special landmark release.
Jim Downing has long been a man lost — confused by his missing past, hounded at every turn and manipulated by forces beyond his control.
No longer.
With his past finally coming into focus and a full understanding of the man he once was just out of reach, Jim embraces the full might of his horrific hell-born powers to piece together a mystery that has ties to the very core of the Spawn universe.
Old enemies will return. New dangers will emerge. And events woven within the complex fabric of Spawn's rich mythology will begin to coalesce.
What happens from this point forward has been 20 YEARS IN THE MAKING!
SPAWN 20th ANNIVERSARY COLLECTORS SPECIAL
story TODD McFARLANE
art / cover SZYMON KUDRANSKI
JUNE 6
40 PAGES / FC
$4.99
Commemorate 20 Years of SPAWN with this unique black and white recreation of the hallmark 220th issue.
Showcasing SZYMON KUDRANSKI's original inked artwork for SPAWN #220, along with additional content featuring a look back at a sampling of TODD McFARLANE's inked pages from SPAWN #1, this completely black-and-white, limited edition collectible is designed to celebrate SPAWN's rich history, while launching the series into its next twenty years.
Limited to 2500 copies
PLANETOID #1
story / art / cover KEN GARING
JUNE 13
32 PAGES / FC / T+
$2.99
Silas, an ex-soldier turned space pirate, finds himself stranded on a mysterious planet in alien territory. As he explores the long-abandoned industrial ruins of the planet's surface he will have to fend off rogue mechanical creatures, roving cyborg militias, and a hostile alien military with a bounty on his head. Silas will have to rely on resourcefulness and bare-bones survival tactics in order to stay alive and ultimately unlock the secrets of a planet where survival is a luxury and escape an impossibility.
CREATOR OWNED HEROES#1
story STEVE NILES, JIMMY PALMIOTTI & JUSTIN GRAY
art / cover PHIL NOTO & KEVIN MELLON
JUNE 6
40 PAGES / FC / M
$3.99
"AMERICAN MUSCLE," Part One
by STEVE NILES & KEVIN MELLON
The world ended a long time ago. How it happened exactly and what exists in the wasteland have always been a mystery. Now Chloe, Gil and a gang of rebels have escaped the last human stronghold and are blazing across Post-Apocalypse America in search of paradise.
"TRIGGERGIRL 6," Part One
by JIMMY PALMIOTTI, JUSTIN GRAY & PHIL NOTO
In this sci-fi thriller, the sixth in a series of genetically modified assassins born in a secret laboratory sets her sights on the ultimate target. But what happens when the perfect killing machine takes a personal interest in her target only to uncover a conspiracy that may change the fate of the entire human race?
PLUS! An interview with NEIL GAIMAN! Triggergirl cosplay! Con photos! And original articles all celebrating the creator-owned spirit of independence!
CARBON GREY, VOL. 2 #1 (of 3)
story PAUL GARDNER, HOANG NGUYEN & KHARI EVANS
art KHARI EVANS, HOANG NGUYEN & KINSUN LOH
cover KHARI EVANS & KINSUN LOH
alternate cover HOANG NGUYEN
JUNE 6
32 PAGES / FC / T+
$3.99
"DAUGHTERS OF STONE"
Months have passed since the events of volume one. By order of the Queen an expedition force sets out in search of the real stone of Gottfaust. Anna hunts down the conspirators behind an assassination attempt on Her Majesty. What has become of the sisters in exile, Eva and Giselle?
THE RED DIARY / THE RE[A]D DIARY FLIPBOOK HC
stories TEDDY KRISTIANSEN / STEVEN T. SEAGLE
art & covers TEDDY KRISTIANSEN
JUNE 6
144 PAGES / FC / T+
$29.99
A BOLD EXPERIMENT IN THE GRAPHIC NOVEL!
KRISTIANSEN's European Album is newly translated to English by TEDDY KRISTIANSEN and STEVEN T. SEAGLE. But in a unique flip-novel format, the book is also "re-mixed" with a completely different script devised by SEAGLE before he collaborated on the translation. Both versions — THE RED DIARY — a tale of art forgery and World War and THE RE[A]D DIARY — a tale of identity theft and lost love – comprise this unique graphic novel from SEAGLE and KRISTIANSEN — the Eisner nominated/winning team behind the acclaimed Vertigo graphic novel it's a bird…
THE ACTIVITY, VOL. 1 TP
story NATHAN EDMONDSON
art / cover MITCH GERADS
JUNE 6
136 PAGES / FC / T+
$12.99
The evolution of global conflict necessitates the evolution of warfare to rise and meet the call. The United States' latest, most advanced and most secret special operations group is hidden inside the INTELLIGENCE SUPPORT ACTIVITY. They are tasked with fixing botched operations, wielding bleeding-edge tech and planning and executing lethal action in the utmost secrecy.
Collects THE ACTIVITY #1-5
ARTIFACTS, VOL. 4 TP
story RON MARZ
art & cover STJEPAN SEJIC
JUNE 20
144 PAGES / FC / T+
$16.99
LONGTIME WITCHBLADE TEAM RON MARZ & STJEPAN SEJIC RESHAPE THE TOP COW UNIVERSE!
In this introductory-priced volume, the longtime WITCHBLADE team of RON MARZ and STJEPAN SEJIC unveil the new shape of the Top Cow Universe. Former priest and current FBI profiler, Tom Judge, can't shake the feeling that something is horribly and inherently wrong with the world. He blames it on past trauma, but a new investigation of gangland violence linked to mobster Jackie Estacado will reveal he may very well be right… and setting things right may destroy everything.
Featuring a complete cover gallery alongside a host of bonus content and extras, this collection is a must for anyone curious about Top Cow's REBIRTH!
Collects ARTIFACTS #14-#18
FATALE, VOL. 1: DEATH CHASES ME TP
story ED BRUBAKER
art SEAN PHILLIPS & DAVE STEWART
cover SEAN PHILLIPS
JUNE 27
136 PAGES / FC / M
14.99
The first arc of Image's surprise hit is collected just in time for new readers to jump on board with issue 6! Secrets, lies, horror, lust and monsters from the time before time all collide in FATALE: DEATH CHASES ME. In present day, a man meets a woman who he becomes instantly obsessed with, and in the 1950s, this same woman destroys the lives of all those who cross her path, on a quest for… what? ED BRUBAKER and SEAN PHILLIPS best-selling series will leave you craving more!
Collects FATALE #1-5
KING CITY TP
story / art / cover BRANDON GRAHAM
JUNE 6
424 PAGES / BW / M
$19.99
The long-awaited collection of the complete KING CITY series is here, full of full on comic book games, puzzles and wordplay!
Joe is a catmaster, trained to use his cat as any tool or weapon. His best friend Pete falls in love with an alien he's forced to sell into green slavery, while his ex Anna watches her Xombie War veteran boyfriend turn into the drug he's addicted to.
King City, an underbelly of a town Run by spy gangs and dark dark magic with mystery down every alleyway.
Collects KING CITY #1-12
LIBERTY MEADOWS SUNDAY COLLECTION BOOK 1 HC
story FRANK CHO
art / cover FRANK CHO
JUNE 6
160 PAGES / FC / T+
$24.99
Finally, after all this time, FRANK CHO gets off his lazy butt and collects his multi-award winning LIBERTY MEADOWS Sunday strips in one place. This book showcases the first three years of LIBERTY MEADOWS Sunday strips, fully re-mastered and digitally recolored. It also showcases never before seen comic strips and art since their initial newspaper publication.
This is book 1 of 2. The second LIBERTY MEADOWS SUNDAY COLLECTION, collecting years 4-5 of LIBERTY MEADOWS Sunday strips, will be published in November.
Collects the first three years of LIBERTY MEADOW Sunday strips
MONDO TP
story / art TED McKEEVER
cover
TED McKEEVER with DANA MORESHEAD
JUNE 27
120 pages / BW/ M
GOLDEN AGE SIZE
$15.99
What starts off a meek chicken stuffed with melancholia, turns decidedly steamed, broiling along until it mutates into a body of pure destructive anger.
This is MONDO, the jam-packed 'roid-raging trade, with over 100 pages that combines all three issues of the twisted dark comedy series, plus a plethora of unused art, doodles, and odious stuff that was too unfit to appear in the regular monthly run.
Collects MONDO #1-3
MORNING GLORIES, VOL. 3: P.E. TP
story NICK SPENCER
art JOE EISMA
cover RODIN ESQUEJO
JUNE 6
240 PAGES / FC / T+
$14.99
The critically acclaimed smash hit series rolls on with this collection of the blockbuster third arc, "P.E.!" The first days were just the beginning — when the faculty cancel classes and send the students on an outing in the nearby woods, all hell breaks loose — sending the Glories on a mysterious journey through time and space. Nothing is what it seems to be as Academy's hold on the kids collapses and new threats emerge!
Collects MORNING GLORIES #13-19
SAVAGE DRAGON: INVASION TP
story, art & cover ERIK LARSEN
JUNE 27
128 PAGES / FC / T – TEEN
16.99
Savage Dragon! Overlord! And an alien invasion like no other! Death, destruction and everything else that makes Savage Dragon the most compelling comic on the shelf is in full swing here! Comes with our highest possible recommendation!
Collects SAVAGE DRAGON #175-180
SPAWN: ORIGINS, VOL 15 TP
story TODD McFARLANE & BRIAN HOLGUIN
cover CLAYTON CRAIN
art GREG CAPULLO & DANNY MIKI
JUNE 20
152 PAGES / FC / T+ TEEN PLUS
$14.99
Spawn: Origins Vol. 15 is the latest addition to the ever-expanding classic Spawn trade paperback program. Collecting classic issues written by Brian Holguin with artist Greg Capullo providing legendary pencil work.
Angels and demons are making deals… and Spawn want no part. He embarks on his own mission of vengeance against the scum of the city, punishing and purging doers of evil-–old and young alike.
Relive the excitement of one of the best-selling independent comics of all time and grow your Spawn: Origins TP collection!
Collects Spawn #87-92.
SUPER DINOSAUR, VOL. 2 TP
story ROBERT KIRKMAN
art & cover JASON HOWARD
JUNE 27
128 PAGES / FC/ E
$12.99
The never-ending action continues! The fate of the world rests on the shoulders of a ten year-old kid and his best friend, a nine-foot tall Tyrannosaurus Rex who loves to play video games. New enemies, new adventures, and new weapons await Derek Dynamo and Super Dinosaur!
COLLECTS SUPER DINOSAUR #6-11
THE WALKING DEAD, VOL. 16 TP: A LARGER WORLD
story ROBERT KIRKMAN
art & cover CHARLIE ADLARD & CLIFF RATHBURN
JUNE 6
136 PAGES/BW/ M
$14.99
Rick discovers that there are communities of survivors nearby, and begins to explore a larger world.
Collects THE WALKING DEAD #91-96.
WITCHBLADE COMPENDIUM, VOL. 3 TP
story RON MARZ
art STJEPAN SEJIC, ADRIANA MELO, SAMI BASRI, MATTHEW DOW SMITH & more
cover STJEPAN SEJIC
JUNE 27
1280 PAGES / FC / T+
STANDARD
$69.99
LTD ED HC $99.99
FIFTY ISSUES OF EPIC STORIES!
Sara Pezzini, New York Police Detective and bearer of the Witchblade, discovers she is with child, gives up the Witchblade, becomes a mother, finds herself overwhelmed by the dark side of the Witchblade, and eventually finds she must choose between the Witchblade and her career — all collected in this volume!
Definitive WITCHBLADE writer RON MARZ (ARTIFACTS, SHINKU) along with an electrifying roster of artists that include STJEPAN SEJIC (ANGELUS), ADRIAN MELO (Ms. Marvel), SAMI BASRI (Power Girl), MATTHEW DOW SMITH (Dr. Who) and more, continue Top Cow's groundbreaking Compendium format with this massive, 50-issue full-color volume collecting the most explosive tales from the Witchblade canon.
Collects WITCHBLADE #101-#150.
'68: SCARS #3 (of 4)
story MARK KIDWELL
art NAT JONES & JAY FOTOS
cover A: NAT JONES & JAY FOTOS
cover B: NAT JONES & JAY FOTOS
JUNE 20
32 PAGES / FC / M
$3.99
As the dead multiply, cities fall and the human race assumes a new position on the food chain. In Vietnam, hidden sins are revealed, sanity teeters and the thin veil between humanity and barbarism shreds at the sound of a high-powered gunshot.
In this demonic jungle abyss…it's getting hard to tell who the monsters are.
ARTIFACTS #19
story RON MARZ
art & cover STJEPAN SEJIC
JUNE 20
32 PAGES / FC / T
$3.99
"PHANTOMS OF THE HEART", PART 1
Tom Judge, a former priest-cum-FBI profiler and bearer of the Rapture, and his partner Tilly Grimes track down another Artifact bearer — a doctor. But this trip to the hospital may prove fatal for one of them.
BLOODSTRIKE #29
story TIM SEELEY
art FRANCHESCO GASTON & ROB LIEFELD
cover TIM SEELEY
JUNE 27
32 PAGES / FC / T+
$2.99
The Nu-Gene terrorist group known as The Quanta have gone and pissed of Bloodstrike, And when that happens, the only way out is in pieces. BLOODSTRIKE creator ROB LIEFELD lends his dynamic art to a tale of revenge and the costs of retaliation.
THE BULLETPROOF COFFIN: DISINTERRED #6 (of 6)
story DAVID HINE
art & cover SHAKY KANE
JUNE 27
32 PAGES / FC / M
$3.99
"HOLE"
Amelia is an overweight housebreaker in search of her lost daughter. Oswald Kiss tortures dolls in his basement. Henry likes insects. Deacon went into his bedroom eight years ago and never came out. Don't miss the hilarious climax to Season Two.
CHEW #27
story JOHN LAYMAN
art & cover ROB GUILLORY
JUNE 20
32 PAGES / FC / M
$2.99
"Space Cakes," Part Two
Remember last year when CHEW shocked, confounded and enraged the entire comic book industry and indeed the entire world by printing an issue out of sequence? Here's that issue all over again, in order and in context, and now jam-packed with extras and supplemental material so you'll feel just fine about handing us 299 pennies all over again!
DANCER #2
story NATHAN EDMONDSON
art & cover NIC KLEIN
JUNE 13
32 PAGES / FC / T+
$3.50
"BALANCÉ"
The assassin has Alan in his sights, and the retired operative discovers exactly what he's up against. Soon the stage will change theaters as the assassin uses the most vicious tactics to control the fight. Snow begins to fall on central Europe as the deadly dance begins.
DANGER CLUB #3
story LANDRY Q. WALKER
art / cover ERIC JONES
JUNE 27
32 PAGES / FC / T+
$2.99
The bodies begin piling up as the world's governments move against the forces of the teenage superheroes. Meanwhile, Kid Vigilante is concerned about the link between Jack Fearless and the President of the United States.
THE DARKNESS #104
story DAVID HINE
art / cover JEREMY HAUN
JUNE 13
32 PAGES / FC / M
$2.99
"THE CRACK IN EVERYTHING," PART 4
We can tell you only two things about this issue: One, this issue will dive into depths of horror darker than any previous Darkness issue, and two, you won't see the end coming.
EPIC KILL #2
story / art / cover RAFFAELE IENCO
JUNE 6
32 PAGES / FC / T+
$2.99
The newly elected President weapons up and joins the special ops team hunting teen assassin, Song, in the wilderness. Yeah, he's crazy — but he's the Prez. Song hunts his butt right back. Tough ass soldiers have never been dispatched so spectacularly.
FATALE #6
story ED BRUBAKER
art SEAN PHILLIPS & DAVE STEWART
cover SEAN PHILLIPS
JUNE 27
32 PAGES / FC / M
$3.50
The second arc of FATALE begins here! In modern times, Nicolas Lash hunts for more information about the mysterious Josephine… while in mid-1970s Los Angeles, Jo is trying to establish a new life. But this is post-free love LA, post Manson Family LA, and the hills of Hollywood have dark secrets all their own. BRUBAKER and PHILLIPS'horror-noir masterpiece continues!
GLORY #27
story JOE KEATINGE
art ROSS CAMPBELL
cover KRIS ANKA
JUNE 20
32 PAGES / FC / T+
$2.99
"DESTROYER," Part Two
Glory's home in Mont St. Michel is under siege. Her allies are not prepared. Not everyone survives.
GRIM LEAPER #2 (of 4)
story KURTIS J. WIEBE
art & cover ALUISIO SANTOS
JUNE 20
32 PAGES / FC/M
$3.50
Lou Collins: Serial Leaper. Lou desperately tries to find Ella, the woman with an identical curse, before his next horrific death. But, there's malevolence waiting in the darkness, something that wants to kill Lou before he even gets the chance. Something alive.
HACK/SLASH #17
story JUSTIN JORDAN
art DAN LEISTER
cover A by TIM SEELEY
cover B by TRADD MOORE & FILIPE SOBREIRO
JUNE 27
32 PAGES / FC / T+
$3.50
"THE GOOD SON," Part One
Guest writer, JUSTIN JORDAN (THE STRANGE TALENT OF LUTHER STRODE) continues his epic tale of blood and blood relations as Vlad faces off against his mutant family on the streets of Chicago.
HAUNT #27
story JOE CASEY
art / cover NATHAN FOX
JUNE 27
32 PAGES / FC / T+
$2.99
THE SECRET OF LADY HAUNT REVEALED!
The Kilgore brothers face a challenge unlike any other – and what is Still Harvey Tubman's agenda? All this and a "death cherry" on top! Do not miss this issue!
HELL YEAH #4
story JOE KEATINGE
art & cover ANDRE SZYMANOWICZ
JUNE 6
32 PAGES / FC / T+
$2.99
"LAST DAY ON EARTHS," Part Four
The penultimate chapter of HELL YEAH's first storyline brings an unexpected enemy set on destroying Benjamin Day once and for all. She's not alone.
INVINCIBLE #93
story ROBERT KIRKMAN
art RYAN OTTLEY & CORY WALKER
cover RYAN OTTLEY, CORY WALKER & JOHN RAUCH
JUNE 13
32 PAGES / FC/ T+
$2.99
More secrets about Robot's and Monster Girl's time spent in the Flaxan Dimension are revealed. Meanwhile, in the present — things go to hell, and the new Invincible has to prove if he's worthy of the mantle in the face of… INVASION.
THE LI'L DEPRESSED BOY #14
story S. STEVEN STRUBLE
art SINA GRACE
cover CHYNNA CLUGSTON-FLORES
JUNE 27
32 PAGES / FC / T
$2.99
"WOKE UP CLIPPED"
With everything going well in the Li'l Depressed Boy's life, the world finds a way to rain on his parade. Featuring a cover by the super ginchy BLUE MONDAY creator, CHYNNA CLUGSTON-FLORES.
THE MANHATTAN PROJECTS #4
story JONATHAN HICKMAN
art NICK PITARRA & CRIS PETER
JUNE 13
32 PAGES / FC / T+
$3.50
"THE ROSE BRIDGE"
The Life and Death of Albert Einstein.
The blockbuster FEEL GOOD, BAD SCIENCE series continues in THE MANHATTAN PROJECTS #4: THE ROSE BRIDGE!
MIND THE GAP #2
story JIM McCANN
art / cover RODIN ESQUEJO & SONIA OBACK
variant cover FRANCESCO FRANCAVILLA
JUNE 6
32 PAGES / FC / T+
$2.99
Last issue's THREE cliffhangers are answered here, leading to even more questions surrounding the attack on Elle Peterssen. A new person is introduced, but are they friend or foe? And Elle quickly finds that the situation she is in has rapidly gone from a 10 to 10,000!
The anxiously awaited ongoing mystery deepens as the web of suspects and lies spreads.
MORNING GLORIES #21
story NICK SPENCER
art JOE EISMA
cover RODIN ESQUEJO
JUNE 27
32 PAGES
$3.50 / FC / M
Always somebody to run from.
NEAR DEATH #9
story JAY FAERBER
art SIMONE GUGLIELMINI
cover FRANCESCO FRANCAVILLA
JUNE 20
32 PAGES / FC / T+
$2.99
Markham relives the events leading up to his near death experience when he's asked to protect the FBI agent who shot him.
NO PLACE LIKE HOME #5
story ANGELO TIROTTO
art / cover RICHARD JORDAN
JUNE 20
32 PAGES / FC / M
$2.99
"HOME AGAIN," Conclusion
Something evil is brewing under the farm, everyone is dead or dying and Dee is stuck in the middle of it all. With family secrets out in the open it's up to Dee to stop the winged monster from killing again, but is it already too late?
PETER PANZERFAUST #5
story KURTIS J. WIEBE
art & cover TYLER JENKINS
JUNE 13
32 PAGES / FC / M
$3.50
"THE GREAT ESCAPE," Conclusion
Paris isn't safe. The plan failed. A journey that began with promise comes crumbling down when the Nazi's take the capital and France plunges into occupation. With nowhere to run, the Lost Boys make their final stand.
PIGS #10
story NATE COSBY & BEN McCOOL
art BRENO TEMURA & WILL SLINEY
cover BEN TEMPLESMITH
JUNE 27
32 PAGES / FC / M
$3.50
"LITTLE LESS CONVERSATION, LITTLE MORE ACTION"
The KGB assassins continue their reign of terror on Las Vegas, and one of them…falls in love?
PROPHET #26
story / art / cover BRANDON GRAHAM
JUNE 27
32 PAGES / FC / T+
$2.99
Jaxson must find a way to warn John Prophet of the newly awakened Earth Empire.
REBEL BLOOD #4 (of 4)
story ALEX LINK & RILEY ROSSMO
art / cover RILEY ROSSMO
JUNE 20
32 PAGES / FC / M
$3.50
Guided by a mysterious voice through a night of carnage, you know the worst of it is still coming. After all, every step of the way home has been a fight for your life, against a whole world out for your blood. Any nightmare could be waiting for you around the next corner.
The terrifying conclusion to a night of carnage, with the trail of blood leading right to your own front door!
SAGA #4
story BRIAN K. VAUGHAN
art / cover FIONA STAPLES
JUNE 20
32 PAGES / FC / M
$2.99
Welcome to SEXTILLION, a distant planet where even your darkest fantasies become reality. See why everyone's talking about this hit new ongoing adventure from BRIAN K. VAUGHAN and FIONA STAPLES!
SECRET #3
story JONATHAN HICKMAN
art RYAN BODENHEIM & MICHAEL GARLAND
JUNE 20
32 PAGES / FC / T+
$3.50
"THE SYSTEM"
Things begin to unravel as we learn the identity of who Steadfast is working for. Billions and billions of bits of data floating through the air screaming to anyone who will listen, FOLLOW THE MONEY.
Check out the next chapter of the most thrilling new series of the year, SECRET #3: THE SYSTEM!
SHINKU #8
story RON MARZ
art & cover LEE MODER, MATTHEW WAITE & MIKE ATIYEH
JUNE 27
32 PAGES / FC / M
$2.99
"THE HIDDEN FORTRESS," PART THREE
While Shinku searches in vain, Asano and his vampire clan bide their time in the shadows, hatching a plot to destroy Shinku once and for all. There Will Be Blood, as the second story arc to the action-horror hits builds toward a climax!
SKULLKICKERS #15
story JIM ZUB
art EDWIN HUANG & MISTY COATS
cover SAEJIN OH
JUNE 13
32 PAGES / FC / T
$3.50
"SIX SHOOTER ON THE SEVEN SEAS," Part Three
Our real cover is a CRAZY SPOILER of glorious secrets inside so we CAN'T show it to you here! Until release, enjoy this NOT FINAL COVER image of a CUTE KITTEN. This issue: heinous violence, trouble making and all the skullkicking you can handle. (If you love the kitten cover, let us know… maybe we can work something out).
"One of the greatest new series out there." – Johnny Confidence, CrazyDelicious
SUPREME #65
story ERIK LARSEN
art ERIK LARSEN & CORY HAMSCHER
cover ERIK LARSEN
variant cover CORY WALKER
JUNE 6
32 PAGES / FC / T – TEEN
$2.99
"A GOD GONE MADE"
The original Supreme returns — and he's pissed! The Ivory Icon is out for revenge and his old ally SuperPatriot is caught in the crossfire.
THIEF OF THIEVES #5
story ROBERT KIRKMAN & NICK SPENCER
art / cover SHAWN MARTINBROUGH & FELIX SERRANO
JUNE 6
32 PAGES / FC / T
$2.99
Conrad Paulson — AKA Redmond — is making final moves for his pending heist, and the FBI may have enough on his past to be one step ahead.
VESCELL #8
story ENRIQUE CARRION
art / cover JOHN UPCHURCH
JUNE 6
48 PAGES / FC / M
$4.99
"The K.A.T.I. Agenda"
Driving down the highway of Destiny Agent Barrino and his comrades in arms find themselves on a head on collision with fate.
Prepare yourself for the season finale of VESCELL.
THE WALKING DEAD #99
story ROBERT KIRKMAN
art / cover CHARLIE ADLARD & CLIFF RATHBURN
JUNE 20
32 PAGES / BW / M
$2.99
"SOMETHING TO FEAR" CONTINUES!
The unthinkable happens, as we all gear up for next month's monumental issue 100!
WITCHBLADE #158
story TIM SEELEY
art / wrap-around cover DIEGO BERNARD & FRED BENES
variant cover JOHN TYLER CHRISTOPHER
JUNE 6
32 PAGES / FC / T+
$2.99
"PORTALS," Conclusion
On a rescue mission to a world that's the love child of JRR Tolkein and Philip K. Dick, Sara Pezzini races against time to save a life. Can she succeed with a ruthless warlord, a royal entourage, and even a bitter former Witchblade bearer in her way?
YOUNGBLOOD #72
story JOHN McLAUGHLIN
art JON MALIN & ROB LIEFELD
cover ROB LIEFELD
JUNE 27
32 PAGES / FC / T+
$2.99
The U.S. Military is honoring Die Hard for over half a century of service to his country — and Youngblood is there to celebrate. Which is fortunate, because an army of dead soldiers has risen from Arlington Cemetery, armed with an arsenal of otherworldly weapons! All this, and F.B.I. Agent Jeff Terrell (formerly known as Shaft) is one step closer to solving a series of murder that threaten to shake Youngblood to its core!
https://storage.googleapis.com/scb22uploads/2012/03/Image_Comics_logo-136x300.gif
300
136
Nacho
https://storage.googleapis.com/scb22uploads/2021/05/logo-enfold-header.svg
Nacho
2012-03-21 14:54:09
2018-02-26 18:58:40
Image Solicitations Junio 2012