Image Solicitations Febrero 2012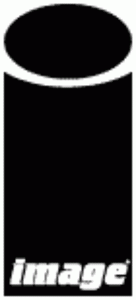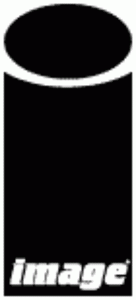 Esto es un no parar, en cuanto le da a una editorial por sacar su listado de novedades a las demás les entra la envidia y comienzan a hacer lo mismo… Así que vamos con Image para Febrero.
Y lo primero que nos presentan es nueva serie escrita por Kirkman. Bueno, coescrita realmente, pero éstos muchachos saben que el guionista de Invincible y Los Muertos vende, así que hay que ponerlo bien al principio para que a la gente no se le pase.
Tenemos también unas cuantas series nuevas (Alpha Girl, No place like home, Peter Panzerfaust) pero ante mi desconocimiento de los implicados en éstos proyectos, mejor no os digo nada.
Casualmente, coincidiendo con el lanzamiento de un vídeojuego, nos dicen que Darkness alcanza la centena de numerillos. La verdad es que no me he molestado en comprobarlo. Porque… ¿alguien lo hace cuando marcan numeros centenarios en series que han tenido varios "volúmenes"? Pues yo tampoco. Me lo creo y punto.
Nos ofrecen también Queen Crab, una novela gráfica tapadurizada (si se le puede llamar "novela" a 64 paginas) escrita por Palmiotti. Y aquí es dónde la hemos cagao, porque como le tengo filia a éste autor aún me va a tocar pillarla y todo… Por cierto, dicen que es de miedito.
¿El resto de series?, bien gracias. Cada una a su rollete y avanzando a poquetes.
En cuanto a tomos dos apuntes:
1. Parece ser que la serie de Artifacts debe tener tirón, porque entoman la saguita de First Born de hace un tiempecillo rebautizándola como Artifacts Origins.
2. ¡¡¡EL SEPTIMO ULTIMATE COLLECTION DE INVINCIBLE!!! Toda la guerra Viltrumita en un tochete. Sobran más palabras.
THIEF OF THIEVES # 1
story ROBERT KIRKMAN & NICK SPENCER
art / cover SHAWN MARTINBROUGH
FEBRUARY 8
32 PAGES / FC/ T
$2.99
Conrad Paulson lives a secret double life as master thief Redmond. There is nothing he can't steal, nothing he can't have… except for the life he left behind. Now, with a grown son he hardly knows, and an ex-wife he never stopped loving, Conrad must try to piece together what's left of his life, before the FBI finally catch up to him… but it appears they are the least of his worries.
THE DARKNESS #100
story PHIL HESTER
art ROMANO MOLENAAR
cover A JEREMY HAUN
cover B TODD McFARLANE
cover C MICHAEL GOLDEN
cover D MICHAEL BROUSSARD & SUNNY GHO
FEBRUARY 15
48 PAGES / FC / M
$4.99
LANDMARK ANNIVERSARY ISSUE!
Just in time for the release of THE DARKNESS II video game from 2K Games and Digital Extremes, Top Cow proudly releases the over-sized 100th issue of one of their flagship characters. Long time writer PHIL HESTER (Wonder Woman, Green Hornet) concludes his epic run on the series with artist ROMANO MOLENAAR (THE DARKNESS II : CONFESSION) as Darkness bearer, Jackie Estacado comes face-to-face with the source of his power and misery – the Darkness itself! And only one of them will walk away…
Featuring covers by such lumineries as TODD McFARLANE (SPAWN) and MICHAEL GOLDEN (The Nam, Micronauts, SPAWN) alongside THE DARKNESS artists JEREMY HAUN and MICHAEL BROUSSARD!
ALPHA GIRL #1
story JEAN-PAUL BONJOUR & JEFF ROENNING
art / cover ROBERT LOVE, DANA SHUKARTSI & DIEGO SIMONE
FEBRUARY 1
32 PAGES / FC / M
$2.99
It's 1984, and Judith is your typical 17 year old. She chain smokes, cuts class, sells her tampons to perverts, and she just might be the last sane woman left on the planet. When a third-rate cosmetics company creates a pheromone that turns women into crazed man-eaters, the world dives into chaos. Judith must break her little brother out of juvie, all the while dodging rabid women and the men who hunt them. Already a proven survivor, she picks up some interesting strays along the way and kicks some serious zombie ass! Judith is Alpha Girl!
GLORY #23
story JOE KEATINGE
art & cover ROSS CAMPBELL
variant cover ROB LIEFELD
FEBRUARY 15
32 PAGES / FC / T+
$2.99
"ONCE AND FUTURE," Part One
EXTREME'S ORIGINAL WARRIOR GODDESS RETURNS!
After missing for almost a decade, Glory's whereabouts are uncovered by a lone reporter, but the globe-spanning conspiracy keeping her hidden from humanity could make her return more dangerous than anyone ever anticipated! This first issue of an brand-new saga written by Eisner & Harvey-award winner JOE KEATINGE and illustrated by Wet Moon and Shadoweyes creator ROSS CAMPBELL sets up Glory's future by expanding on her past in a way promising to shock long-time fans and excite all-new readers!
NO PLACE LIKE HOME #1
story ANGELO TIROTTO
art / cover RICHARD JORDAN
variant cover IAN CHURCHILL
FEBRUARY 22
32 pages / FC / M
$2.99
"HOME AGAIN"
Dee's life is in turmoil when her parents are killed in a freak tornado. Returning to Kansas for the funeral after five years in LA, Dee discovers Emeraldsville is the same unexciting place it was when she left – until the bizarre unexplained murders begin.
With an unknown killer closing in, the events of one night in 1959 begin to unravel as a portal to a world of horror opens, a portal paved with yellow bricks…
PETER PANZERFAUST #1
story KURTIS J. WIEBE
art & cover TYLER JENKINS
FEBRUARY 15
32 Pages / FC / M
$3.50
"THE GREAT ESCAPE," Part One
The city of Calais is the first city in France to fall to the Germans in the spring of 1940. A mysterious American boy named Peter rallies a handful of plucky French orphans and they must work together to survive Europe's darkest hour.
From the writer of the critically acclaimed GREEN WAKE and THE INTREPIDS comes a new ongoing series: PETER PANZERFAUST, a high energy action story that blends Red Dawn with Peter Pan.
BETWEEN GEARS TP
story / art / cover NATALIE NOURIGAT
FEBRUARY 22
304 PAGES BW T+
$19.99
This honest, autobiographical account of a college senior's life will transport you to the land of Jell-O shots, term papers, job interviews, road trips, and sanguine optimism in the face of uncertainty and change. Trade paperback collects the comic in its entirety, with 30 pages of new material!
QUEEN CRAB HC
story JIMMY PALMIOTTI
art ARTIZ EIGUREN
cover SAS CHRISTIAN
FEBRUARY 1
64 PAGES / FC / M
STANDARD
$12.99
In the tradition of David Lynch and Stephen King comes the story of a young woman dealing with the insanity of the world around her. Meet Ginger, a twenty-something office girl that lives her life one boring day at a time until on her wedding night, her new husband tries to kill her…and it goes horribly wrong. This special hardcover graphic novel is a story of revenge, lust, violence and insanity brought to you by JIMMY PALMIOTTI (Jonah Hex, Painkiller Jane) and featuring the art of ARTIZ EIGUREN, as well as a cover by award winning illustrator SAS CHRISTIAN, and also featuring pin-ups by AMANDA CONNER and more!
ARTIFACTS ORIGINS: FIRST BORN TP
story RON MARZ
art STJEPAN SEJIC, LUKE ROSS, STEPHEN SADOWSKI, RICK LEONARDI, & RYAN SOOK
cover STJEPAN SEJIC
FEBRUARY 1
216 PAGES / FC / T+
STANDARD
$19.99
DISCOVER THE SEEDS OF ARTIFACTS!
Top Cow launches the "Origins" line of ARTIFACTS trades with one of the stories that led to the event that forever changed the landscape of the Top Cow Universe! The birth of Sara Pezzini's daughter Hope reignited the dormant war between the Darkness and the Angelus, set the bearer of the Witchblade on the path to "War of the Witchblades" and set the stage for ARTIFACTS. Find out how in this re-branded and expanded trade collection!
Written by Top Cow Universe architect RON MARZ (WITCHBLADE, MAGDALENA) and featuring art from STJEPAN SEJIC (ARTIFACTS), STEPHEN SADOWSKI (Project Superpowers), LUKE ROSS (Captain America), RICK LEONARDI (Fear Itself) and RYAN SOOK (MAGDALENA, Wednesday Comics) this collections features the complete First Born event!
Collects ARTIFACTS #1-#3, WITCHBLADE #110-#112 and FIRST BORN: AFTERMATH.
EMITOWN, VOL. 2 TP
story / art / cover EMI LENOX
FEBRUARY 22
400 PAGES BW T+
$24.99
EMI LENOX's day by day autobiographical sketch journey continues in the second volume of EmiTown! Life gets serious in year two with complications of a relationship, the loss of a job, and the excitement of a blooming career. Widely acclaimed for her different approach to diary comics, Emi illustrates each day with humor and brilliance.
HACK/SLASH, VOL. 10 TP: DEAD CELEBRITIES
story TIM SEELEY & BENITO CERENO
art by DAN LEISTER & ARIEL ZUCKER-BRULL
cover by RODIN ESQUEJO
FEBRUARY 8
160 PAGES / FC / T+
$16.99
Cassie and Vlad face off against a celebrity killer and their star struck fans, an all-powerful goddess, and Victor Crowley, star of the HATCHET film series! Meanwhile, intrepid former teen detective, Cat Curio makes her play to join the crew.
Collects HACK/SLASH #5-8 and HACK/SLASH ANNUAL 3: HATCHET/SLASH
INVINCIBLE ULTIMATE COLLECTION, VOL. 7 HC
story ROBERT KIRKMAN
art RYAN OTTLEY
cover RYAN OTTLEY & JOHN RAUCH
FEBRUARY 15
384 PAGES/ FC/ T
$39.99
At last: the seventh hardcover collection of the greatest superhero comic in the universe! This volume reprints the Viltrumite War storyline, as well as the stories showing the ripple effects on Earth resulting from Mark's decisions following that landmark battle.
Collects INVINCIBLE #71-84
KING CITY TP
story / art / cover BRANDON GRAHAM
FEBRUARY 22
424 PAGES / BW / M
$19.99
AT LAST!
The long-awaited collection of the complete KING CITY series is here, full of full on comic book games, puzzles and wordplay!
Joe is a catmaster, trained to use his cat as any tool or weapon. His best friend Pete falls in love with an alien he's forced to sell into green slavery, while his ex Anna watches her Xombie War veteran boyfriend turn into the drug he's addicted to.
King City, an underbelly of a town Run by spy gangs and dark dark magic with mystery down every alleyway.
Collects KING CITY #1-12
NEAR DEATH, VOL. 1 TP
story JAY FAERBER
art SIMONE GUGLIELMINI
cover TOMM COKER & DANIEL FREEDMAN
FEBRUARY 22
120 PAGES / FC / T+
$9.99
The critically acclaimed crime series is collected for the first time, featuring exclusive bonus material. Meet Markham, a professional killer who has a near death experience during a botched mission. Determined to avoid ever returning to the Hell he glimpsed, Markham has dedicated himself to balancing the scales. He's going to save a life for every life he's taken. And he's taken a lot of lives…
Collects NEAR DEATH #1-5
PIGS, VOL. 1: HELLO CRUEL WORLD TP
story NATE COSBY & BEN McCOOL
art BRENO TAMURA with WILL SLINEY
cover JOCK
FEBRUARY 1
112 PAGES / FC / M
$12.99
In 1962, a KGB sleeper cell was placed in Cuba. Half a century later, the cell's children are assigned to overthrow the American government. But why…and why now?
NATE COSBY (Jim Henson's Storyteller), BEN McCOOL (CHOKER, MEMOIR) and BRENO TAMURA present an uncompromising vision of the Cold War and modern terrorism.
Collects PIGS #1-4
PILOT SEASON 2012 TP
story TOP COW'S FINEST
art TOP COW'S FINEST
cover TOP COW'S FINEST
FEBRUARY 29
192 PAGES / FC / T+
STANDARD SIZE
$19.99
THE BIGGEST PILOT SEASON TO DATE!
Top Cow's annual institution returns with its most ambitious lineup to date and this collection has it all. Every year, Top Cow releases a number of self-contained "pilot issues" featuring brand-new properties and then puts fans in control by having them vote to determine which one series will continue.
This year's line up features eight competing titles including genres as diverse as survival horror, police procedural, post apocalyptic sci-fi, chase action-adventure, monster horror, and supernatural. Add in creators including established comic industry pros, first time creators, screenwriters, and even a NFL football star and this Pilot Season collection is a must have!
Collects PILOT SEASON: THE TEST #1, PILOT SEASON: CITY OF REFUGE #1, PILOT SEASON: THE BEAUTY #1, PILOT SEASON: FLESHDIGGER #1, PILOT SEASON: MISDIRECTION #1, PILOT SEASON: ANONYMOUS #1, PILOT SEASON: SERAPH #1, and PILOT SEASON: THEORY OF EVERYTHING #1.
SAMURAI'S BLOOD, VOL. 1 TP
story OWEN WISEMAN
art NAM KIM
cover JO CHEN
FEBRUARY 29
188 PAGES / FC / T
$14.99
In feudal Japan, an era when lineage defined you, three teenagers must make their way through the world hiding their identities in order to find their destinies. As their village burns behind them, they are headed for a city they'd heard about only in stories. The three young samurai must now struggle to stay alive and take vengeance on the evil usurper who has destroyed the rest of their clan and the only world they'd ever known. Will they rise on the tides of vengeance, or they will they fall on the swords of fate?
SPAWN 20th ANNIVERSARY POSTER #1 (of 4)
art GREG CAPULLO
FEBRUARY 15
24" x 36" / FC
$9.99
Come celebrate 20 years of Spawn with us! The first installment of our 2012 quarterly poster program starts now with this memorable digitally painted piece from master Spawn artist GREG CAPULLO. Look for 3 more posters to be released later this year in this poster series. Size is perfect for framing to showcase this stellar art!
THE ACTIVITY #3
story NATHAN EDMONDSON
art & cover MITCH GERADS
FEBRUARY 15
32 PAGES / FC / T+
$3.50
"THE LONG RIDE HOME"
After a mission turns to disaster, Team Omaha must deal with trust and failure, and Leslie learns a lesson from veteran DELTA operators.
ARTIFACTS #16
story RON MARZ
art / cover STJEPAN SEJIC
FEBRUARY 8
32 PAGES / FC / T
$3.99
"SEARCH FOR THE ANGELUS," Part Three
Here's what we can tell you: Tom Judge and his companion, clairvoyant Tilly Grimes have discovered something is wrong with the world. Their discovery has prompted them to embark on a mission to track down the bearers of the 13 Artifacts. But isn't that what caused problems the last time? RON MARZ (MAGDALENA, SHINKU) and STJEPAN SEJIC (ANGELUS) continue the story of the Top Cow Universe in directions that will top everything that has come before!
AVENGELYNE #8
story ROB LIEFELD & MARK POULTON
art OWEN GIENI
cover A ROB LIEFELD
cover B OWEN GIENI
cover C JON MALIN
FEBRUARY 29
32 PAGES / FC / T+
$2.99
"THE HUNT," Part Two
The War Dogs are hot on the trail of Priest, as Avengelyne tries to convince the troubled vigilante to turn himself in. However, Passover has different plans for Father Michael… namely showing him the true face of death! Plus, an "Extreme Origins" back-up written by MARK POULTON with art by a guest artist!
BLUE ESTATE #9
story VIKTOR KALVACHEV & ANDREW OSBORNE
art VIKTOR KALVACHEV, TOBY CYPRESS & NATHAN FOX
cover VIKTOR KALVACHEV
FEBRUARY 8
32 PAGES / FC / M
$2.99
"SURVIVAL INSTINCT"
Bullets and bodily fluids fly when uneasy allies face off against ruthless killers in part nine of this fast, funny 100% cool smash hit crime series. See who gets iced, who turns up the heat and who fancies a shag in a Hollywood hot tub as Blue Estate enters the home stretch! (But wait! There's more…at www.BlueEstateComic.com!)
THE BULLETPROOF COFFIN: DISINTERRED #2 (of 6)
story DAVID HINE
art & cover SHAKY KANE
FEBRUARY 22
32 PAGES / FC / M
$3.99
"TALES FROM THE HAUNTED JAZZ CLUB"
Red Wraith recounts three tall tales of love and mutilation. An incompetent doctor performs surgery on his beloved wife, a beatnik learns that sexual inexperience, marijuana and sharp instruments make a dangerous mix, and a woman with a morbid fear of human hair discovers that a bald body can still be hairy inside.
ELEPHANTMEN #40
story RICHARD STARKINGS
art TONY PARKER
cover TONY PARKER & BOO COOK
FEBRUARY 22
40 PAGES / FC / M
$3.99
Do Androids Dream of Electric Sheep artist TONY PARKER illustrates this issue as Destiny's father tracks down the Silencer intent on revenge – and Panya decides that's NOT okay with her.
FATALE #2
story ED BRUBAKER
art & cover SEAN PHILLIPS
colors DAVE STEWART
FEBRUARY 1
32 PAGES / FC / M
$3.50
The second issue of the hottest new series of 2012 is here! In modern times, Nicholas Lash searches for answers about the mysterious woman who ruined his life, while in the mid-1950s, reporter Dominic Raines is drawn down that same murderous path… The award-winning team of Brubaker and Phillips keeps the heat on high in this epic horror noir.
GREEN WAKE #10
story KURTIS J. WIEBE
art / cover RILEY ROSSMO
FEBRUARY 29
32 PAGES / FC / M
$3.99
"LOST CHILDREN," Part Five
The tragic finale of Lost Children culminates with final retribution against one of Green Wake's occupants. Morley unlocks an integral clue to his first steps in uncovering Green Wake's earliest secrets.
HACK/SLASH #13
story TIM SEELEY
art DANIEL LEISTER
cover A TIM SEELEY & ALAN PASSALAQUA
cover B BEN TEMPLESMITH
FEBRUARY 22
32 PAGES / FC / T+
$3.50
"MONSTER BAITING," Part Two
Witness the terror that is half snake, half giant ape: GORILLACONDA! Also, Cat Curio thinks there's something rotten in South America, there's slashers galore, and Cassie totally has sex.
HAUNT #23
story JOE CASEY
art & cover NATHAN FOX
FEBRUARY 29
32 PAGES / FC / T+
$2.99
NATHAN FOX returns as the Kilgore brothers return to New York City! As Daniel begins to pick up the pieces of his shattered life, powerful forces are conspiring to enact the ultimate revenge. Beware the unholy horror of… the Fire Wraith!
HEART #4 (of 4)
story BLAIR BUTLER
art / cover KEVIN MELLON
FEBRUARY 15
32 PAGES / BW / M
$2.99
MINISERIES CONCLUSION!
It all comes down to this. The shocking outcome of a pivotal fight forces M.M.A. brawler Oren "Rooster" Redmond to reconsider his future inside – and outside – the cage. Don't miss the conclusion to this violent tale from artist KEVIN MELLON (LOVESTRUCK) and writer BLAIR BUTLER (G4's "Attack of the Show").
INVINCIBLE #90
story ROBERT KIRKMAN
art & cover RYAN OTTLEY & JOHN RAUCH
FEBRUARY 15
32 PAGES / FC / T+
$2.99
Everything is different now.

THE LAST OF THE GREATS #5
story JOSHUA HALE FIALKOV
art / cover A by BRENT PEEPLES
cover B by MATTHEW DOW SMITH
FEBRUARY 8
32 PAGES / FC / M
$2.99
"THE DEAL," Part Five
Meet mankind's last hope for survival. He's called The Last, and he hates our guts.
As the Last faces the Child, all hell breaks loose with the fate of mankind in the balance. Will this be the beginning of a new era or the end of humanity?
THE LI'L DEPRESSED BOY #11
story S. STEVEN STRUBLE
art / cover SINA GRACE
FEBRUARY 29
32 PAGES / FC / T
$2.99
"THREE SKETCHES OF A WORKPLACE CRUSH"
New job? Check. New crush? Check. Know her name? Not making that mistake again. How will the Li'l Depressed Boy handle such close proximity to a girl he likes.
MONDO #2 (of 3)
story, art & cover TED McKEEVER
FEBRUARY 1
32 PAGES / BW / M
GOLDEN-AGE FORMAT
$4.99
What's considered normal on Venice Beach is totally outrageous everywhere else. So when the radioactively-mutated MONDO shows battling a hoard of mutated chickens, a gang of tattooed babies and a giant monster from the ocean's depths, all amidst the Mayor's dredging up the beach shoreline in search of a legendary Ferris wheel, you've got the making of an all-out gargantuan battle the likes the balmy town has never seen before!
MORIARTY #9
story DANIEL COREY
art & cover ANTHONY DIECIDUE
FEBRUARY 15
32 PAGES / FC / T
$2.99
"THE LAZARUS TREE," Conclusion
Moriarty and Blair make their way into the jungle in search of the Tree, and a final deadly confrontation awaits…
MORNING GLORIES #18
story NICK SPENCER
art JOE EISMA
cover RODIN ESQUEJO
FEBRUARY 15
32 PGS / FC / M
$2.99
"P.E. – The Conclusion"

NANCY IN HELL (ON EARTH) #2 (of 4)
story EL TORRES
art ENRIQUE LOPEZ LORENZANA
color FRAN GAMBOA
FEBRUARY 29
32 PAGES / FC / M
$3.99
Sheltered in a jail, San Diego evacuees are visited by Angels. Lucifer has an strange relationship with the jail inmates. Nancy doesn't like the words coming from Gabrielle the Archangel… is God really dead? Strange alliances are being sealed in the city tainted by the opened Gates of Hell!
PIGS #6
story NATE COSBY & BEN McCOOL
art BRENO TAMURA
cover CHRISTIAN WARD
FEBRUARY 15
32 PAGES / FC / M
$2.99
"FRED"
Meet Fred.
The ongoing sleeper cell adventures continue, by NATE COSBY (Jim Henson's Storyteller), BEN McCOOL (CHOKER, MEMOIR), and BRENO TAMURA.
PROPHET #22
story BRANDON GRAHAM
art / cover SIMON ROY
FEBRUARY 22
32 PAGES / FC / T+
$2.99
John Prophet on a mission to restart the God satellite has to join an alien caravan in order to cross a deadly desert of defunked giant robots.

REED GUNTHER #8
story SHANE HOUGHTON
art & cover CHRIS HOUGHTON
FEBRUARY 1
32 PAGES / FC / E
$2.99
"REAL LADIES PUNCH HARDER"
Tough-gal Starla has an identity crisis when Reed makes fun of her for acting uncharacteristically "lady-like". Starla mistakenly disrupts sacred burial ground when getting back at Reed and must fight off resurrected Indian mummies!
A DONE-IN-ONE ADVENTURE!
SAVAGE DRAGON #179
story / art / cover ERIK LARSEN
FEBRUARY 1
32 PAGES / FC / T+
$3.50
"INVASION!"
Earth is overrun! Murderous aliens hellbent on earth's destruction walk the planet and Malcolm and Angel Dragon are powerless to stop them! Meanwhile, across the universe, Dragon has to contend with a planet which has already fallen to these killers!
SEVERED #7 (of 7)
story SCOTT SNYDER & SCOTT TUFT
art / cover ATTILA FUTAKI
FEBRUARY 8
32 PAGES / FC / M
$2.99
"HOME IS WHERE THE HEART IS"
In 1916, a boy runs away from home in search of his father. But along the way he meets a salesman with sharp teeth and a hunger for flesh. SCOTT SNYDER (AMERICAN VAMPIRE, BATMAN, SWAMP THING), SCOTT TUFT and ATTILA FUTAKI (NYT Best-Selling-Artist: PERCY JACKSON) comes the most terrifying horror series of the year. Be there for the thrilling conclusion.
SPAWN #216
story WILL CARLTON
art SZYMON KUDRANSKI & TODD MCFARLANE
cover MICHAEL GOLDEN
FEBRUARY 1
32 PAGES / FC / T+
$2.99
"THE GATHERING STORM," Part Four
Who is Jim Downing? Or, more importantly, who WAS Jim Downing?
Very powerful people have worked very hard to keep Jim, and the world, in the dark about who he really is. Old truths are set to be revealed as the first pieces of the newest Hellspawn's mysterious past begin to fall into place, following last issue's shocking cliffhanger.
THE STRANGE TALENT OF LUTHER STRODE #5 (of 6)
story JUSTIN JORDAN
art / cover TRADD MOORE
FEBRUARY 1
32 PAGES / FC / M
$2.99
Luther tries to rescue Petra, and things end bloody. Meanwhile, Pete and Luther's Mom are left alone to face something unimaginably worse. Not everyone gets out of this issue alive. The penultimate issue of the hit series.
OFFERED AGAIN
THE STRANGE TALENT OF LUTHER STRODE #1 (SECOND PRINTING)
SUPER DINOSAUR #9
story ROBERT KIRKMAN
art / cover JASON HOWARD
FEBRUARY 22
32 PAGES/FC
$2.99
Super Dinosaur and Derek Dynamo must team up with the dreaded Squidious – one of their most fearsome foes, in order to defeat The EXILE! If his master plan cannot be thwarted, all of humanity is lost!
THE WALKING DEAD #94
story ROBERT KIRKMAN
art / cover CHARLIE ADLARD & CLIFF RATHBURN
FEBRUARY 29
32 PAGES / BW / M
$2.99
They are unprepared for this.

WITCHBLADE #154
story TIM SEELEY
art DIEGO BERNARD & FRED BENES
cover A JOHN TYLER CHRISTOPHER
cover B DIEGO BERNARD & FRED BENES
FEBRUARY 22
32 PAGES / FC / T+
$2.99
"UNBALANCED PIECES", Part Four
Sara Pezzini only wants to repay Cain Jorgonson by rescuing him, but the cult of the mysterious Fleshblade stands firmly in her way. The new creative team of TIM SEELEY (HACK/SLASH) and DIEGO BERNARD (The Man With No Name) continue their genre bending run on WITCHBLADE!
XENOHOLICS #5
story JOSHUA WILLIAMSON
art SETH DAMOOSE
cover DAN DUNCAN
FEBRUARY 22
32 PAGES / FC/ M
$3.50
"THE TRUTH IS HERE!"
Who kidnapped the Professor? Did a UFO land in New York City? Who is telling the truth about being abducted and who is lying? The answers to all those questions and more are in this issue as the Xenoholics are once again taken by aliens. But are the aliens friends… or Foes?
https://storage.googleapis.com/scb22uploads/2011/11/Image_Comics_logo-136x300.gif
300
136
Nacho
https://storage.googleapis.com/scb22uploads/2021/05/logo-enfold-header.svg
Nacho
2011-11-17 11:00:55
2018-02-26 18:55:48
Image Solicitations Febrero 2012