Image Solicitations Agosto 2012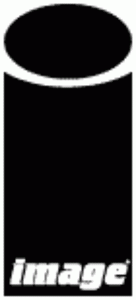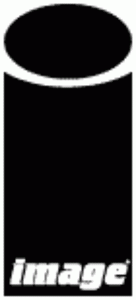 Un mes más esta editorial nos trae no pocas y gratas sorpresas.
Casi un cuarto de siglo más tarde desde que se publicase aquella serie limitada cargada de erotismo y blanquinegrada de Black Kiss de la mano de Howard Chaykin nos aparece ahora si su secuela. ¿Necesaria? Nope, pero no deja de llamarme la atención.
Mike Allred rescata de su serie más conocida (Madman, por si alguien lo ignora) a It Girl para darle una serie limitada.
Think Tank y Harvest terminan de completar las series que inician su andadura en éste mes.
Si al hecho de que todos los meses nos ofrecen algo nuevo, añadimos la política de reedición de material antiguamente publicado (ya sea en su editorial como en cualquier otra) como es el caso Milkman Murders de Joey Casey, podemos afirmar que esta editorial hace de todo menos quedarse quieta.
Aparte, se aprovecha del tirón de Kirman con su calendiariete del 2013 de zombies y una camiseta de Thief of thieves, que también va a ser adaptada a la pequeña pantalla.
Por lo demás… lo mismo que todos los meses. Series imprescindibles como Chew o Fatale, la publicación del Top-Cowverso y tomos, muchos tomos recopilatorios.
Para quien quiera leerlo todo completito, aquí anda la lista:
BLACK KISS II #1 (of 6) – GEM OF THE MONTH
story / art / cover HOWARD CHAYKIN
AUGUST 1
24 PAGES / BW / M
$2.99
Sex, death, and the movies — what else really matters?
Nearly twenty five years ago, HOWARD CHAYKIN brought the '80s to a close, and comics to the brink, with his landmark erotic thriller, BLACK KISS. Now, after years of anticipation, he's back with issue one of BLACK KISS II, a six-part miniseries that tells the story behind that legendary story – like the original, in glorious black and white.
And really, now – does it have to be so dirty?
IT GIRL & THE ATOMICS #1 – GEM OF THE MONTH
story JAMIE S. RICH, MICHAEL ALLRED & MIKE NORTON
art MIKE NORTON
cover MICHAEL & LAURA ALLRED
AUGUST 8
32 PAGES / FC / E
$2.99
Fresh from the pages of Mike Allred's MADMAN: Snap City's favorite heroine is ready for her own crimefighting adventures! With the Atomics boys in outer space, it's up to It Girl to keep the streets safe. Easier said than done: The Skunk, the man who murdered her sister, is out of jail and back to old tricks. Meanwhile, Dr. Flem has a brand new space-time experiment and wants It Girl to be his guinea pig!
THINK TANK #1
story MATT HAWKINS
art / cover RAHSAN EKEDAL & BRIAN REBER
AUGUST 1
32 PAGES / BW / T+
STANDARD
$3.99
FIGHTING THE MAN… WITH SCIENCE!
Dr. David Loren is many things: child prodigy, inventor, genius, slacker… mass murderer. When a military think tank's smartest scientist decides he can no longer stomach creating weapons of destruction, will he be able to think his way out of his dilemma or find himself subject to the machinations of smaller men?
HARVEST#1 (of 5)
story AJ LIEBERMAN
art & cover COLIN LORIMER
AUGUST 1
32 PAGES / FC / M
$3.50
Human traffickers. Rogue medical teams. Yakuza-run organ mills and a six-year-old drug fiend. Welcome to Dr. Benjamin Dane's nightmare. His only way out? Bring down the man who set him up by reclaiming organs already placed in some very powerful people. If Dexter, ER and 100 Bullets had a three-way and that mind-blowing tryst somehow resulted in a kid, that kid would read HARVEST. Medical Grade Revenge.
TAG: New from the author of Cowboy Ninja Viking and Term Life!
'BREED, VOL. 3 TP
story / art / cover JIM STARLIN
AUGUST 1
168 PAGES / FC / T+
$17.99
The spectacular conclusion to the 'Breed saga. Readers will finally learn who the mysterious woman is that Ray Stoner has been seeing in the mystic waters all these years. The demonic Fathers finally make their big push to devour everything and a group of the most unexpected guest stars make an appearance. This one's got it all!
THE BULLETPROOF COFFIN, VOL. 2: DISINTERRED TP
story DAVID HINE
art / cover SHAKY KANE
AUGUST 29
200 PAGES / FC / M
$17.99
Collecting the second season of the mind-blowing cult favorite. Featuring the origin of The Shield of Justice, Tales from the Haunted Jazz Club, The Hateful Dead bubblegum cards, the loathsome Kiss The Clown, Coffin Fly versus The Red Menace and the legendary cut-up issue – "84." What more could you ask for?
Okay… We added some "Behind the Scenes" extras, too. Happy now?
Collects THE BULLETPROOF COFFIN: DISINTERRED #1-6
COMIC BOOK LETTERING THE COMICRAFT WAY (one-shot)
RICHARD STARKINGS & JG ROSHELL
with JEPH LOEB & KURT BUSIEK
art IAN CHURCHILL & STUART IMMONEN
cover BRIAN BOLLAND
AUGUST 1
64 PAGES / FC / T
$9.95
Because You Demanded It, Image is re-offering 64 pages of lettering tips and tricks from Active Images and the world-famous Comicraft studio – in One Handy Volume! This full color step-by-step guide is filled to the brim with the wisdom – and wit! – of Comicraft founders RICHARD STARKINGS and JOHN 'JG' ROSHELL. From font design to balloon placement, sound effects, signage, title page and publication design, the creators of The World's Greatest Comic Book Fonts cover every conceivable aspect of comic book lettering. Lavishly illustrated by examples drawn from Comicraft's twenty years as America's premier comic book lettering studio, this manual is an essential tool for comic book creators everywhere.
THE DARKNESS REBIRTH VOLUME 1 TP
story DAVID HINE
art & cover JEREMY HAUN & JOHN RAUCH
AUGUST 15
144 PAGES / FC / M
STANDARD
$9.99
A BOLD NEW ERA OF THE DARKNESS!
"THE CRACK IN EVERYTHING"
Hot on the heels of THE DARKNESS II video game release, this introductory-priced volume welcomes the new creative team of DAVID HINE (THE DARKNESS: FOUR HORSEMEN, THE BULLETPROOF COFFIN, Detective Comics) and JEREMY HAUN (ARTIFACTS, Detective Comics)! On the surface, Jackie Estacado has everything he ever wanted – control of the Darkness, a successful career, and happy family life. Only his desire to make his life truly perfect will be his undoing. What will Jackie do when everything begins to slip away?
Featuring a complete cover gallery alongside a host of bonus content and extras, this entry-level priced collection is a must for anyone curious about Top Cow's REBIRTH!
Collects THE DARKNESS #101-105
GLORY, VOL. 1: THE ONCE AND FUTURE DESTROYER TP
story JOE KEATINGE
art / cover ROSS CAMPBELL
AUGUST 22
144 PAGES / FC / T+ TEEN PLUS
$9.99
After being missing for almost a decade, GLORY's whereabouts are uncovered by a lone reporter, but the globe-spanning conspiracy keeping her hidden from humanity could make her return more dangerous than anyone ever anticipated! This first collection of a brand-new saga written by Eisner & Harvey award-winner JOE KEATINGE (HELL YEAH) and illustrated by acclaimed artist ROSS CAMPBELL (Wet Moon, Shadoweyes) reintroduces GLORY to a new century by revealing secrets from her past, journeying to the far-flung future and beginning a war unlike any we've seen before.
Collects GLORY #23-28
GUARDING THE GLOBE, VOL. 1 TP (RES)
story ROBERT KIRKMAN & BENITO CERENO
art RANSOM GETTY & KRIS ANKA
cover TODD NAUCK & JOHN RAUCH
AUGUST 29
144 PAGES/ FC/ T+
$16.99
JUST IN TIME FOR THE GUARDING THE GLOBE ONGOING SERIES LAUNCHING NEXT MONTH!
With Invincible out in space fighting The Viltrumite War, Brit has to recruit a new international Guardians of the Globe roster, to protect Earth in its absence. Things come together just in time to battle a new organization of villains called The Order. This volume collects the first six-issue hit mini-series. Don't miss out a second time!
Collects GUARDING THE GLOBE #1-6
HACK/SLASH, VOL. 1: FIRST CUT TP (NEW PRINTING)
story TIM SEELEY
art STEFANO CASELLI & FEDERICA MANFREDI
AUGUST 1
160 PAGES / FC / T+
$12.99
FIRST IMAGE PRINTING!
In almost every slasher movie, there's one girl who makes it all the way to the end. She's the survivor… the last girl. Meet Cassie Hack, the lone survivor of an attack by a vicious slasher called The Lunch Lady. Now, Cassie – along with her monstrous partner, Vlad – travels the country, hunting down other slashes before they can leave a trail of blood and terror. This collection includes the critically acclaimed one-shots "Euthanized," "Girls Gone Dead," and "Comic Book Carnage." It also includes never-before-seen production art, sketches, and pin ups, as well as a new short story, "Slashing through the Snow." Also included is an introduction by award winning author, Craig Thompson (Blankets).
HACK/SLASH, VOL. 2: DEATH BY SEQUEL TP (NEW PRINTING)
story TIM SEELEY
art by DAVE CROSLAND & VARIOUS
AUGUST 1
160 PAGES / FC / T+
$14.99
Everyone's favorite slasher-slasher is back in a slue of bloody adventures! Follow Cassie Hack and her hefty partner Vlad as they go everywhere from killer chipmunk hunting to Japan to Cassie's worst nightmare, literally! The second volume from creator Tim Seeley takes you even deeper into what it means to hunt psychotic killers for a living, and look good while you do it!
HELL YEAH, VOL. 1: LAST DAY ON EARTHS TP
story JOE KEATINGE
art / cover ANDRE SZYMANOWICZ
AUGUST 8
128 PAGES / FC / T+
$9.99
THE LAST GENERATION OF HEROES IS HERE!
Today is the worst day of Benjamin Day's life. He's the poster child for the first generation raised in a world where superheroes exist, but he wants nothing to do with super-anything. When versions of himself from throughout the multiverse show up dead, this one-man crisis of infinite selves tears open twenty-year old secrets. Ben's now forced into the super-society he's long denied. Eisner award-winner and writer JOE KEATINGE and illustrator ANDRE SZYMANOWICZ team to bring the comic described by Third Eye Comics' Steve Anderson as "Watchmen for the Kick-Ass Generation." Features an introduction by the acclaimed creator of MADMAN and iZOMBIE, MICHAEL ALLRED.
"With HELL YEAH and GLORY, JOE KEATINGE has established himself as the latest new writer I want to undermine and destroy. It's just top class stuff." – MARK MILLAR (Kick-Ass, Civil War, WANTED, The Ultimates)
Collects HELL YEAH #1-5
THE MANHATTAN PROJECTS, VOL. 1: SCIENCE. BAD. TP
story JONATHAN HICKMAN
art NICK PITARRA & JORDIE BELLAIRE
AUG 22
144 PAGES / FC / T+
$14.99
"SCIENCE. BAD."
What if the research and development department created to produce the first atomic bomb was a front for a series of other, more unusual, programs?
Collecting the coolest new series of the year into one super science package.
Collects THE MANHATTAN PROJECTS #1-5
THE MILKMAN MURDERS HC
writer JOE CASEY
artist / cover STEVE PARKHOUSE
AUGUST 22
100 PAGES / FC / M
$14.99
The infamous 2005 mini-series returns in an all-new deluxe hardcover edition! The horror of suburban life explodes in an orgy of mythic violence — and mild-mannered housewife, Barbara Vale, finds herself at its dark epicenter! And when you meet her family, you'll understand why. This slice of Americana is brought to you by the twisted minds of JOE CASEY and the legendary STEVE PARKHOUSE. If you missed it the first time around, this is your chance to finally join the Tupperware party!
"A truly disturbing and original piece of horror… not for the faint of heart or those looking for spoon-fed niceties, The Milkman Murders is comics as you've rarely seen them before." – ED BRUBAKER
NO PLACE LIKE HOME, VOL. 1 TP
story ANGELO TIROTTO
art / cover RICHARD JORDAN
AUGUST 15
136 PAGES / FC / M
$9.99
"HOME AGAIN"
Dee's life is in turmoil when her parents are killed in a freak tornado. Returning to Kansas for the funeral after five years in LA, Dee discovers Emeraldsville is the same unexciting place it was when she left – until the bizarre unexplained murders begin. With an unknown killer closing in, the events of one night in 1959 begin to unravel as a portal to a world of horror opens, a portal paved with yellow bricks…
Collects NO PLACE LIKE HOME #1-5
PETER PANZERFAUST, VOL. 1: THE GREAT ESCAPE TP
story KURTIS J. WIEBE
art / cover TYLER JENKINS
AUGUST 8
128 PAGES / FC / T
$14.99
The first volume of PETER PANZERFAUST, the critically acclaimed re-imagining of the Peter Pan story set in the backdrop of World War II France. Peter leads a band of orphans in their desperate attempt to escape the city of Calais as the Nazi army presses its advance deeper into the country. With impossible odds against them, the Lost Boys survive a series of dangerous adventures on their road to Paris, and to freedom.
"Might be the most interesting take on Peter Pan since the character's creation." – BRIAN K. VAUGHAN
PROPHET, VOL. 1: REMISSION TP
story BRANDON GRAHAM
art SIMON ROY, FAREL DALRYMPLE, GIANNIS MILOGIANNIS & BRANDON GRAHAM
cover SIMON ROY
AUGUST 1
136 PAGES / FC / T+
$9.99
On distant future Earth, changed by time and alien influence, John Prophet awakes from cryosleep. His mission: to climb the the towers of Thauili Van and restart the Earth empire. News of the Empire's return brings old foes and allies out of the recesses of the vast cosmos.
Collects PROPHET #21-26


SPAWN: ORIGINS BOOK 7 HC
story TODD McFARLANE & BRIAN HOLGUIN
art GREG CAPULLO & DANNY MIKI
wrap-around cover CLAYTON CRAIN
AUGUST 15
320 PAGES / FC / T+
$29.99
Bums are dying and Spawn wants to know why … and to make matters worse, the ghost of child-killer Billy Kincaid is haunting the city and preying on the innocent. Plus, Cogliostro finally reveals his secret past to Spawn! This collection has it all!
Extra features include color and B&W cover galleries and in-progress art.
Collects SPAWN #76-87


SPAWN 20th ANNIVERSARY POSTER #3 (of 4)
art GREG CAPULLO
AUGUST 8
24" x 36" / FC
$9.99
Celebrate 20 years of Spawn with us! The third installment of our 2012 quarterly poster program is still coming on strong with this memorable digitally painted piece from master Spawn artist GREG CAPULLO. Look for only one more poster after this one to be released later this year in this poster series. Size is perfect for framing to showcase this incredible art!


THIEF OF THIEVES "REDMOND" T-SHIRT
art SHAWN MARTINBROUGH
AUGUST 1
$24.99 S-XL
$27.99 XXL
Be the first to swipe one of these amazing Thief of Thieves t-shirts. You might want to buy two, because someone might just steal it off your back!


THE WALKING DEAD 2013 CALENDAR
art / cover by Charlie Adlard
AUGUST 29
26 PAGES / FC / M
$14.99
Thirteen of the most heart-stopping images from comics' premiere horror series, THE WALKING DEAD, now an Emmy Award-winning hit TV series on AMC!


THE ACTIVITY #8
story NATHAN EDMONDSON
art / cover MITCH GERADS
AUGUST 15
32 PAGES/ FC/ T+
$3.50
"GOAT HUNT,"Part Two
The boys brave an escalating situation in Tashkent as Zoe makes a discovery at Fort Belvoir. Leslie has duties of her own, but the whole team will ultimately have to work together to keep the mission from falling apart.


ALPHA GIRL #4
story JEAN-PAUL BONJOUR & JEFF ROENNING
art / cover: ROBERT LOVE, DANA SHUKARTSI, & DIEGO SIMONE
AUGUST 1
32 PAGES / FC / M
$2.99
Our heroine is reunited with Sherman, everyone's favorite pedophile, and we get down and dirty with the simplistically exotic Penny and her dedication to the tube steak. As our mighty gang of misfits journey to find Judith's brother, who will fall? Are hillbillies taking over the world? Hold onto your butts, because issue 4 is a Hell ride of excitement and intrigue!


AMERICA'S GOT POWERS #4 (of 6)
story JONATHAN ROSS
art / cover BRYAN HITCH
AUGUST 1
32 PAGES / FC / T+
$2.99
As the televised games continue and Tommy tries to tap into his enormous power, the government begins shutting things down. Their plan to use the kids as human batteries is close to realization. Will the renegade teens known as The Rejected stop it, or only make matters far, far worse?


ARTIFACTS #21
story RON MARZ
art / cover STJEPAN SEJIC
AUGUST 22
32 PAGES / FC / T+
$3.99
"PHANTOMS OF THE HEART", CONCLUSION
Dr. Rachel Harrison has come to learn the truth of her family heirloom – it is the Artifact known as the Heartstone. What she didn't know is that each Artifact bearer has a destiny and hers lies in the small New England hometown she tried to leave behind. The origin of the Top Cow Universe's newest bearer by RON MARZ (MAGDALENA, SHINKU) and STJEPAN SEJIC (ANGELUS) comes to a chilling conclusion.


BLOODSTRIKE #31
story TIM SEELEY
art FRANCESCO GASTON
cover TIM SEELEY
AUGUST 22
32 PAGES / FC / T+
$2.99
Cabbot is sent on a solo mission to New York City, his former stomping grounds as the superhero, Slingstone. What he finds may show a dead man what it's like to be haunted by his old life. Meanwhile, the team takes a shower with disastrous results.


CARBON GREY, VOL. 2 #3 (of 3)
story PAUL GARDNER, HOANG NGUYEN & KHARI EVANS
art KHARI EVANS, HOANG NGUYEN & KINSUN LOH
cover KHARI EVANS & KINSUN LOH
alterate cover HOANG NGUYEN
AUGUST 8
32 PAGES / FC / T+
$3.99
"DAUGHTERS OF STONE," Conclusion
As arc two draws to a close the Queen declares war on her homeland, and things thought long-buried return to haunt her. In KOL the true purpose of Giselle's mission is revealed, and both sides realize too late that the power of Gottfaust's stone is not so easily tamed.


CHEW #28
story JOHN LAYMAN
art / cover ROB GUILLORY
AUGUST 15
32 PAGES / FC / M
$2.99
"SPACE CAKES," Part Three
Remember last story arc when Tony Chu got kidnapped? This issue he gets kidnapped again! How lame is that? Meanwhile, we shamelessly pander to comics' coveted "furry" demographic.


CREATOR OWNED HEROES #3
story STEVE NILES, JIMMY PALMIOTTI & JUSTIN GRAY
art / cover PHIL NOTO & KEVIN MELLON
AUGUST 1
32+ PAGES / FC / M
$3.99
"TRIGGERGIRL 6," Part Three
by JIMMY PALMIOTTI, JUSTIN GRAY & PHIL NOTO
In this sci-fi thriller, Triggergirl 6 is underground and dealing with a violent gang as the entire secret service tracks her back to the place where she was created. Her world has just been turned upside down and its only going to get worse.
"AMERICAN MUSCLE," Part Three
by STEVE NILES & KEVIN MELLON
Separated and captured! Gil's heroic but foolish attempt to help the group has backfired in the worst possible way. Now his only hope is that Chloe and the gang can find him before the "civilized" crazies of Mutantville USA turn him into dinner.
PLUS! An interview with MARK WAID, a KEVIN MELLON art gallery, con photos, and original articles all celebrating the creator-owned spirit!


DANCER #4
story NATHAN EDMONDSON
art / cover NIC KLEIN
AUGUST 8
32 PAGES / FC / T+
$3.50
"CHANGEMENT"
Having experienced what he is truly up against, Alan will have to do the seemingly impossible to save Quinn from the assassin. The temperature continues to fall in Dresden–but when daylight rises, it is like the lights of a stage, and two dancers ready for a final performance.


DANGER CLUB #4
story LANDRY Q. WALKER
art / cover ERIC JONES
AUGUST 22
32 PAGES / FC / T+
$2.99
Chaos, blood, and betrayal all take center stage as tensions amongst the sidekicks rise. Meanwhile, The Magician takes a private journey into the darkness while seeking answers to the fate of the lost superheroes.


THE DARKNESS #106
story DAVID HINE
art / cover JEREMY HAUN
AUGUST 15
32 PAGES / FC / M
$2.99
"BREAKING DARK", Part One
Jackie Estacado never feared much of anything, except the Darkness itself. Then the rules changed and he learned that there are things in this world that even the Darkness should fear.


DEBRIS #2 (of 4)
story KURTIS J. WIEBE
art / cover RILEY ROSSMO
AUGUST 29
32 PAGES / FC /M
$3.50
A deadly junk storm forces Maya to take refuge in an ancient, forgotten place where she soon discovers that she's not alone in the land beyond the safe zone.


EPIC KILL #4
story / art / cover RAFFAELE IENCO
AUGUST 1
32 PAGES / FC / T+
$2.99
"You will never lead a normal life again. For the rest of your days, you will be hunted by the forces of the most powerful country on the planet. We got the law and large numbers on our side and you can't kill us all!"


FATALE #8
story ED BRUBAKER
art SEAN PHILLIPS & DAVE STEWART
cover SEAN PHILLIPS
AUGUST 29
32 PAGES / FC / M
$3.50
It's the turning point of the second arc of BRUBAKER & PHILLIPS' white-hot series FATALE! What is Josephine's secret plan, and what has she been doing all these years on the run from the '50s to the late '70s? And has the monster that's hunted her most of her life returned?
And remember, FATALE features back pages articles and art that is only available in the printed single issues.


GRIM LEAPER #4 (of 4)
story KURTIS J. WIEBE
art / cover ALUISIO SANTOS
AUGUST 22
32 PAGES / FC / M
$3.50
With a startling leap that has left them both asking serious questions, Lou and Ella finally meet in a way they never thought possible. Don't miss the romantic finale to their dating journey where nothing is what it seems and happily ever after is never a guarantee.


HACK/SLASH #19
story STEVE SEELEY & MICHAEL MORECI
art EMILIO LAISO
cover A by TIM SEELEY
cover B by EMILIO LAISO
AUGUST 29
32 PAGES / FC / T+
$3.50
Slashers, by their very nature, are hard to keep in their graves, and sometimes putting them there over and over again tests even the resolve of Cassie and Vlad. HOAX HUNTERS creators MICHAEL MORECI and STEVE SEELEY join fan-favorite artist EMILIO LAISO to tell a dark tale of the price slasher-hunters must sometime pay to take down their prey.


HAUNT #29
story JOE CASEY
art NATHAN FOX & KYLE STRAHM
cover NATHAN FOX
AUGUST 29
32 PAGES / FC / T+
$2.99
The fuse has been lit! The countdown to the apocalypse begins! A look back into the Kilgore brothers' past reveals even more hidden secrets! You've been asking questions – now get ready for some answers!


HOAX HUNTERS #2
story MICHAEL MORECI & STEVE SEELEY
art AXEL MEDELLIN
cover TRISTAN JONES
AUGUST 8
32 PAGES / FC / T
$2.99
"DIE OFF ANOTHER DAY," Part Two
Danger awaits the Hoax Hunters at the mysterious carnival – a roaming band of cryptids with an agenda all their own. An old foe emerges, wielding a power the likes of which the Hoax Hunters have never seen. Not to mention an enormous, hideous monster.


INVINCIBLE #95
story ROBERT KIRKMAN
art RYAN OTTLEY & CORY WALKER
cover RYAN OTTLEY, CORY WALKER & JOHN RAUCH
AUGUST 8
32 PAGES / FC / T+
$2.99
In the Flaxan dimension, the events that placed Robot and Monster Girl at odds finally unfold as the sad truth comes to light. On Earth–everyone is getting their butts kicked by the Flaxans–will the new Invincible be able to turn the tide? And where is Mark Grayson during all this?


THE LI'L DEPRESSED BOY #16
story S. STEVEN STRUBLE
art SINA GRACE
cover CHRIS GIARRUSSO
AUGUST 29
32 PAGES / FC / T
$2.99
"I'M IN LOVE WITH A GIRL NAMED SPIKE"
Things get serious.
Featuring a cover by the always-astounding G-MAN wunderkind, CHRIS GIARRUSSO.


THE MANHATTAN PROJECTS #6
story JONATHAN HICKMAN
art / cover NICK PITARRA & JORDIE BELLAIR
AUGUST 22
32 PAGES / FC / T+
$3.50
"STAR CITY"
While the Americans have progressively built the Manhattan Projects into massive success and thrust the west into future dominance, on the other side of the world the cold war rages on. Find out the secret history of the Russian science machine.
The thrilling FEEL GOOD, BAD SCIENCE series continues in THE MANHATTAN PROJECTS #6: STAR CITY!


MIND THE GAP #4
story JIM McCANN
art / cover RODIN ESQUEJO & SONIA OBACK
variant cover LYNELL INGRAM
AUGUST 22
32 PAGES / FC / T+
$2.99
Once upon a time, a girl was on her way to
's house when she was attacked and left for dead. Far from a fairytale, Elle has found herself out of her mind and her body, and can't figure out who her attacker was. Now, in the physical realm, that question is about to get an answer. Who is the Big Bad Wolf in Elle's life? The answer changes everything she thought and everything the people around her imagined!



MORNING GLORIES #22
story NICK SPENCER
art JOE EISMA
cover RODIN ESQUEJO
AUGUST 22
32 PAGES / FC / M
$2.99
"The Ceremony."


NEAR DEATH #11
story JAY FAERBER
art SIMONE GUGLIELMINI
cover FRANCESCO FRANCAVILLA
AUGUST 22
32 PAGES / FC / T+
$2.99
Mr. Novak, the man who used to pay Markham to kill innocent people, has been targeted for death and he's asked Markham to protect him. Will Markham save Novak, when he knows more people will die on Novak's orders? Markham's newfound moral code is put to its ultimate test!


PIGS #12
story NATE COSBY & BEN McCOOL
art BRENO TAMURA & WILL SLINEY
cover RUS WOOTON
AUGUST 29
32 PAGES / FC / M
$3.50
"END"
The final issue. A Pig dying is only the beginning. Next month: THE WHITE RUSSIAN.


PLANETOID #3
story / art / cover KEN GARING
AUGUST 8
32 PAGES / FC / T+
$2.99
Having made a stand against the cyborg militia, Silas must now lead the tribes in building a settlement.


PROPHET #28
story BRANDON GRAHAM
art GIANNIS MILONOGIANNIS
cover SIMON ROY
AUGUST 22
32 PAGES / FC / T+
$2.99
Great-grandfather Prophet hunts a younger clone of himself while searching for his old Starship.


REVIVAL #2
story TIM SEELEY
art MIKE NORTON
cover JENNY FRISON
AUGUST 15
32 PAGES / FC / T+
$2.99
Meet Blaine Abelm snowmobile mechanic, and part-time demonologist. Blaine isn't too pleased to have the dead walking around his town and he's about to do something about it. Dana deals with the aftermath of what went down at the farm, as citywide cabin fever escalates. And Em justs wants someone to hit her. Art by Eisner nominated creator, MIKE NORTON!


SAGA #6
story BRIAN K. VAUGHAN
art / cover FIONA STAPLES
AUGUST 15
32 PAGES / FC / M
$2.99
The epic hit series continues, as Alana and her baby finally reach the legendary Rocketship Forest, where everything changes forever.


SAVAGE DRAGON #184
story / art / cover ERIK LARSEN
AUGUST 29
32 PAGES / FC / T+
$3.99
"THE TRIAL OF SAVAGE DRAGON"
When he was Emperor Kurr, Savage Dragon came close to destroying the world. Now his past deeds come back to haunt him as the Savage Dragon is brought up on charges. This is the one battle he may not win. Savage Dragon is on trial and things may never be the same! Comes with our highest possible recommendation!


SECRET #5
story JONATHAN HICKMAN
art RYAN BODENHEIM & MICHAEL GARLAND
AUGUST 15
32 PAGES / FC / T+
$3.50
"EYES OPEN"
What matters is not what you're working on, or who you're working for, it's discovering why you were hired in the first place.
Check out this bookend chapter of the newest series guaranteed to completely peel your head back, SECRET #5: EYES OPEN!


SKULLKICKERS #17
story JIM ZUB
art EDWIN HUANG & MISTY COATS
cover SAEJIN OH
AUGUST 29
32 PAGES / FC / T
$3.50
"SIX SHOOTER ON THE SEVEN SEAS," Conclusion
Somebody DIES! Or, everyone DIES! There's lots of DYING! Oh man, it's some kind of DEATH-fest goin' around. It's all epic and brutal and a major character DIES so you better order a ho-jillion copies. No, seriously, someone DIES. Big DEADING in the house. Also: The end of our incredible third story arc. Sweet.
"Skullkickers is still exciting, hilarious, and engaging, and continues to blow every other humor book on the shelves out of the water." – Walter Richardson, Multiversity Comics


SPAWN #222
story TODD McFARLANE
art SZYMON KUDRANSKI
cover TODD McFARLANE
AUGUST 1
32 PAGES / FC
$2.99
SPAWN'S 20th ANNIVERSARY CELEBRATION KICKS INTO HIGH GEAR! THE NEXT CHAPTER IN THE SECRET HISTORY OF JIM DOWNING! AND THE RETURN OF TREMOR!
SPAWN and Tremor join forces to uncover the secrets of the clandestine military project that made them both monsters. The history of the SPAWN universe and Jim's place within its vast mythology continues to unfold as new details and mysteries come to the forefront.


SUPER DINOSAUR #13
story ROBERT KIRKMAN
art / cover JASON HOWARD
AUGUST 22
32 PAGES / FC / E
$2.99
"ESCAPE FROM INNER-EARTH," Part Two
As The Exile runs test after test on Derek Dynamo, Super Dinosaur and friends meet the natives of Inner-Earth. That's right – it's Super Dinosaur versus actual Dinosaurs! Who will win?!I


SUPREME #67
story ERIK LARSEN
art ERIK LARSEN & CORY HAMSCHER
cover ERIK LARSEN
AUGUST 1
32 PAGES / FC / T
$2.99
From the pages of INVINCIBLE comes the most requested Supreme opponent of all time. Enter: Omni-Man! Supreme is out of control! Suprema is at death's door and Ethan Crane is in a bad way. Can even Omni-Man hope to save the day?


THIEF OF THIEVES #7
story ROBERT KIRKMAN & NICK SPENCER
art / cover SHAWN MARTINBROUGH & FELIX SERRANO
AUGUST 1
32 PAGES / FC / T
$2.99
The conclusion of the first story arc of this hit new series! Unfortunately for Redmond, despite all his efforts to the contrary… nothing goes as planned.


THE WALKING DEAD #101
story ROBERT KIRKMAN
art & cover CHARLIE ADLARD & CLIFF RATHBURN
AUGUST 15
32 PAGES / BW / M
$2.99
"SOMETHING TO FEAR" continues!
In the aftermath of the events of the monumental 100th issue… things are not going well.


WHISPERS #4
story JOSHUA LUNA
art & cover JOSHUA LUNA
AUGUST 29
32 PAGES / FC / M MATURE
$2.99
Sam discovers a horrifying weakness in his supernatural ability. Just when he thought he was in complete control, his actions come back to bite him in a way he could never predict.


WITCHBLADE #160
story TIM SEELEY
art / cover DIEGO BERNARD & FRED BENES
variant cover JOHN TYLER CHRISTOPHER
AUGUST 8
32 PAGES / FC / T+
$2.99
"SAVIORS" Conclusion
Even if Sara Pezzini, bearer of the Witchblade and private detective, can save the one honest politician in Chicago and his entire charity event from an evil cult leader and her minions, she may still lose a larger battle.…


YOUNGBLOOD #74
story JOHN McLAUGHLIN
art JON MALIN & ROB LIEFELD
cover ROB LIEFELD
AUGUST 29
32 PAGES / FC / T+
$2.99
They say that what happens in Vegas, stays in Vegas… but when what happens is a pan-dimensional alien who wins all of Sin CIty in a bet, then it is up to Youngblood to go all in. It's double or nothing for Shaft, Die Hard, Lady Phantom, Vogue and Cougar, with the fate of several million people hanging in the balance. (No pressure!) Also, FBI Agent Jeff Terrell is one step closer to solving the mystery of a serial killer who moves through time. All this takes place on the eve of the 75th issue of YOUNGBLOOD!
https://storage.googleapis.com/scb22uploads/2012/05/Image_Comics_logo-136x300.gif
300
136
Nacho
https://storage.googleapis.com/scb22uploads/2021/05/logo-enfold-header.svg
Nacho
2012-05-18 12:00:41
2018-02-26 18:59:51
Image Solicitations Agosto 2012