Image Solicitations Abril 2012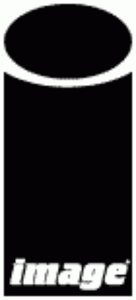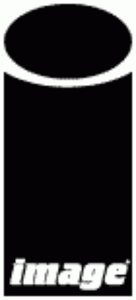 Cargadita viene Image Comics para la Semana Santa…
Por un lado tenemos ración doble la nueva serie limitada dibujada por Hitch con guiones de Ross (nope, por fortuna no es Ales sino Jonathan) que parece ser una especie de Operación Triunfo pero con superpoderes. Ya veremos…
Otro Jonathan, pero Hickman en ésta ocasión, presenta otra serie pero dicen que no es limitada: The Secret. Siempre es interesante echar el ojillo a lo que escribe éste caballero.
La siguiente bomba lleva melenas y barba larga, y no es Gandalf, sino el mismísimo Alan Moore que vuelve a escribir SUPREME, con Erik Larsen en los dibujillos en ésta ocasión. Miedito me da. No se si alegrarme o asustarme…
Luego nos ponen bastantes tometes, algunos interesantes, otros no tantos… Quizá por mencionar algo se podría comentar que comienza el entomamiento de la nueva etapa de Witchblade (que ha empezado éste mismo mes) tras el reseteo de su universo en la serie de Artifacts, el tercer tomo de ésa pequeña gran joya que es Li'l Depressed boy (me ha caido en gracia, qué le vamos a hacer) y el quinto de la imprescindible CHEW.
Y en cuanto al resto de grapas, se nota la ausencia de Invincible y en Walking Dead ya empiezan a decirnos que se acerca el centenar de numeretes (cosa que imagino que nos repetiran tooodos los meses hasta que llegue).
Aquí tenéis todos los títulos:
AMERICA'S GOT POWERS #1 (of 6)
story JONATHAN ROSS
art / cover BRYAN HITCH
APRIL 11
32 PAGES / FC / T+
$2.99
Welcome to AMERICA'S GOT POWERS! It's the biggest TV show on Earth, where the chance to win fame, fortune and get laid are dangled in front of a generation of super-powered teens. All they have to do is WIN. Who is the fastest, the strongest or the greatest? Who survives? Young Tommy Watt's dreams of being the greatest hero of them all might just be shattered when the greatest show on the planet begins to reveal it's dark heart.
AMERICA'S GOT POWERS #2 (of 6)
story JONATHAN ROSS
art / cover BRYAN HITCH
APRIL 25
32 PAGES / FC / T+
$2.99
A generation of super-powered teens battle to be The Hero on the biggest TV event in history but Tommy Watt's dreams of fame and fortune might be over even if he survives The Trials. Someone is coming and he's going to destroy the show and everybody in it!
SECRET #1
story JONATHAN HICKMAN
art RYAN BODENHEIM
APRIL 11
32 PAGES / FC / T+
$3.50
"TEETH, WITH WHICH TO EAT"
A man gets shot in London, a law firm gets broken into in Washington, an accountant gives away the password to his computer, and something put to sleep 20 years ago awakens. What is the unsavory relationship all these things share, and how could it bring down two of the largest governments in the history of the world?
It's SECRET, a brand new, ongoing, monthly comic from the creators of A RED MASS FOR MARS.
Brought to you by award-winning writer JONATHAN HICKMAN and break-out talent, RYAN BODENHEIM, SECRET is an espionage thriller that takes a deep look into the shadow world existing between the government and private security firms.
SUPREME #63
story ALAN MOORE
art ERIK LARSEN & CORY HAMSCHER
cover ERIK LARSEN
variant covers by CORY HAMSCHER & ROB LIEFELD
APRIL 4
32 PAGES / FC / T
$2.99
"REVELATIONS"
The legendary Supreme returns! ALAN MOORE's final SUPREME tale is the ultimate jumping on point for new readers! The triumphant return of Image Comics' most powerful hero! As Supreme romances Diana Dane he takes her on a tour of the Citadel Supreme and tells all of his innermost secrets just as Supreme's most hated nemesis, Darius Dax, makes a most unfortunate discovery: the key to defeat his abhorred adversary! It's most mind-blowing cliffhanger in the history of comics! Featuring a story by award winning author ALAN MOORE (WATCHMEN) and art by fan favorites ERIK LARSEN (SPIDER-MAN, SAVAGE DRAGON) & CORY HAMSCHER (X-MEN). You wish all comics were this good!
'68: SCARS #1 (of 4)
story MARK KIDWELL
art NAT JONES & JAY FOTOS
cover A: NAT JONES
cover B: NAT JONES (One of four "Fab Gore" covers)
cover C: NAT JONES (1/10 incentive)
APRIL 11
32 PAGES / FC / M
$3.99
Saigon is in flames. Private Kuen Yam is alone and screaming. A handful of human survivors maintains a weakening hold on the only gateway to the skies and escape from Vietnam…and the muddy waters of the Mekong Delta churn like a hellish river Styx as the bloated dead rise from the depths.
Few will survive the nightmares of 1968…and those who do…will bear its mark.
Join creators MARK KIDWELL, NAT JONES and JAY FOTOS as they return to a world of military/zombie horror in this second part of the ongoing '68 series. '68: SCARS!
DANGER CLUB #1
story LANDRY Q. WALKER
art / cover ERIC JONES
APRIL 4
32 PAGES / FC / T+
$2.99
Faced with the deadliest peril the universe had ever known, the world's greatest heroes left the Earth to battle a nightmarish evil… and they never came back. Now only their teenage sidekicks remain. Will the Danger Club unite against this unknown cosmic menace, or will their struggle for dominance destroy them? The critically acclaimed creative team of LANDRY Q. WALKER and ERIC JONES (Supergirl: Cosmic Adventures In the 8th Grade, Batman: Brave and the Bold) reunite to tell the apocalyptic tale of these titanic teens.
THE ART OF BEING SPAWN HC
story AL SIMMONS with input from TODD MCFARLANE
cover art CHANCE WOLF
APRIL 4
275 PAGES / BW / T+
$23.99
Every comic book superhero has an alter ego and Spawn's is Al Simmons. What you may not know is that he is a real flesh and blood person. Who is the real Al Simmons and was his ego altered? This story is about the lives of Todd McFarlane, the character he created and the man behind the mask of Spawn, the real Al Simmons.
27, VOL. 2: SECOND SET TP
story CHARLES SOULE
art RENZO PODESTA
cover SCOTT FORBES
APRIL 4
112 PAGES / FC / M
$12.99
Troubled guitar hero Will Garland has regained mega-fame by revealing his supernatural creativity powers to the world. Enter Valerie Hayes, a 1980s one-hit-wonder turned witch who is desperate to steal Garland's power that she may return to the spotlight. A mystical battle of the bands is on, winner take all, with the god of fame as the judge!
Collects 27: SECOND SET #1-4

CHEW, VOL. 5: MAJOR LEAGUE CHEW TP
story JOHN LAYMAN
art / cover ROB GUILLORY
APRIL 18
120 PAGES / FC / M
$12.99
Tony Chu – the cibopathic federal agent with the ability to get psychic impressions from what he eats – has been kidnapped. He was ambushed, knocked out, brought to a remote location, and bound securely. His captor intends to feed Tony from a menu of his choosing, to find out what Tony can see, in order to learn from him. His daughter Olive has been kidnapped for the exact same reason. Two kidnappers, two captives, and two very different outcomes.
Presenting fifth storyline of the New York Times Best Selling, Harvey and multiple Eisner Award-winner series about cops, crooks, cooks, cannibals, clairvoyants — and kidnappers!
Collects CHEW #21-25
FORGETLESS: LIVE TO SEE LAST CALL TP
story NICK SPENCER
art W. SCOTT FORBES, JORGE COELHO & MARLEY ZARCONE
cover W. SCOTT FORBES
APRIL 25
128 PAGES / FC / M
$14.99
The hit series from MORNING GLORIES' NICK SPENCER back in print — newly edited and with a striking new cover!
Forgetless is the biggest party in New York, but now it's ending. On the final guest list: Sara and Sonia, struggling models turned professional killers; Derrick, a failed T-shirt maker and hypnotist's assistant turned You-Tube porn impresario; and a sex-addicted koala (don't ask).
Collects FORGETLESS #1-4
GREEN WAKE, VOL. 2: LOST CHILDREN TP
story KURTIS J. WIEBE
art / cover RILEY ROSSMO
APRIL 18
136 PAGES / FC / M
$14.99
The final chapter and the face of Green Wake has been forever changed. A new threat to the city's once quiet shores surfaces when rowboats wash ashore with nothing but fresh blood as a passenger. And a new arrival begins a campaign to unite Green Wake's inhabitants with unknown purpose.
Collects GREEN WAKE #6-10 plus behind-the-scenes features
"Green Wake is my favorite series of this year and if you're not reading it, you really should be." –Niall Doonan, Comic Buzz
HACK/SLASH OMNIBUS, VOL. 4 TP
story TIM SEELEY
art DAN LEISTER & VARIOUS
cover ERIK LARSEN
APRIL 4
300 PAGES / FC / T+
$34.99
A hefty brick of critically acclaimed horror goodness! Cassie & Vlad are launched into a new slasher hunt as they descend into a vast, dark conspiracy and must face old enemies, Victor Crowley (from the HATCHET series), Bomb Queen, Fantomah and teenage pop music fans.
Collects HACK/SLASH #1-11, HACK/SLASH ANNUALS 2-3, ZOMBIES VS. CHEERLEADERS and the 2011 Holiday Special
THE INFINITE HORIZON TP
by GERRY DUGGAN & PHIL NOTO
cover by NOTO
APRIL 11
184 PAGES / FC / T+
$17.99
The Eisner nominated series inspired by The Odyssey is finally completed and collected. The Soldier With No Name survived years of war only to be stranded halfway across the globe when the conflict ended. Getting home means going through the hell: Escaping shipwrecks, beating a vicious opponent wearing a cycloptic combat armor…and resisting the siren's call of a predatory society. Containing bonus material by artist PHIL NOTO.
Collects THE INFINITE HORIZON #1-6
THE LI'L DEPRESSED BOY, VOL. 3: GOT YOUR MONEY TP
story S. STEVEN STRUBLE
art / cover SINA GRACE
APRIL 25
112 PAGES / FC / T
$12.99
After recent heartbreak and road trip adventures, The Li'l Depressed Boy needs to put his life together. Step One: Find a job. But even gainful employment can't take the edge off the pressure of asking a new crush on a date.
Collects THE LI'L DEPRESSED BOY #9-12
MYSTERIOUS WAYS TP
story JASON RUBIN
art TYLER KIRKHAM, SAL REGLA, & ARIF PRIANTO
cover TYLER KIRKHAM
APRIL 4
160 PAGES / FC / T
STANDARD
$19.99
THIS KILLER JUST SAVED YOUR LIFE…
Sam, an alcoholic convicted ex-cop, wakes up with a mysterious piece of silver in his hand and soon finds himself the priome suspect in a serial murder case pursued by a relentless, picture perfect FBI agent. But in this story of stereotypes, nothing is what it seems…
Video game industry titan JASON RUBIN (THE IRON SAINT, Crash Bandicoot) teams with TYLER KIRKHAM (Green Lantern Corps) to bring a dark, action-packed supernatural thriller that will have you questioning everything you believe. This collection gathers the entire series alongside a complete cover gallery, sketch gallery, and additional bonus content for the first time in print.
Collects MYSTERIOUS WAYS #1-6
SEVERED HC
story SCOTT SNYDER & SCOTT TUFT
art / cover ATTILA FUTAKI
APRIL 4
192 PAGES / FC / M
$29.99
Eisner Award winner SCOTT SNYDER (Batman, Swamp Thing, American Vampire), Scott Tuft & NYT Best-Selling-Artist Attila Futaki (The Lightning Thief) bring you the complete collected hardcover of the scariest horror comic of the year, SEVERED.
1916. A man haunts the roads; a man with sharp teeth and a hunger for flesh. When 12 year-old Jack Garron runs away from home, he'll see how quickly the American Dream becomes a nightmare. Collecting all 7 issues of the critically acclaimed series, and featuring never-before-seen bonus material, this hardcover deluxe version is sure to be a classic.
Collects SEVERED #1-7
SKULLKICKERS TREASURE TROVE, VOL. 1 HC
story JIM ZUBKAVICH
art EDWIN HUANG, CHRIS STEVENS & MISTY COATS
cover CHRIS STEVENS & SAEJIN OH
APRIL 4
300 PAGES / FC / T
$34.99
In Skullkickers, two hard-headed mercenaries kill monsters and cause havoc in their search for money, fame and adventure. Along the way, they'll gore goblins, smash skeletons, punch plant people and whomp werewolves.
This gorgeous oversized edition, loaded with extras and rarities, follows the SKULLKICKERS through the first 12 issues of their cult hit comic series. MTV Geek names SKULLKICKERS one of their Top 10 "Best Series of 2011", Ain't It Cool News raves that "Everyone who loves comics should buy SKULLKICKERS" and Bleeding Cool calls SKULLKICKERS "the next CHEW."
Collects SKULLKICKERS #1-12, plus bonus material
SPAWN: ORIGINS BOOK 6 HC
story TODD McFARLANE & BRIAN HOLGUIN
art GREG CAPULLO, DWAYNE TURNER, TODD MCFARLANE, DANNY MIKI & CHANCE WOLF
cover CLAYTON CRAIN
APRIL 11
325 PAGES/ FC/T+
$29.99
With SPAWN, legendary writer and artist TODD McFARLANE unleashed his iconic anti-hero on the world and launched the most successful independent comic book in history. SPAWN: ORIGINS collects classic Spawn stories in an oversized, hardcover format complete with a wraparound painted cover by renowned artist, CLAYTON CRAIN. This collection has it all: Hobo wars! Vampires! The Freak! The Heap! Twitch's life hangs in the balance!
Extra features include color and b/w cover galleries and in-progress art.
Collects SPAWN #63-75
THE STRANGE TALENT OF LUTHER STRODE, VOL. 1 TP
story JUSTIN JORDAN
art & cover TRADD MOORE
APRIL 4
144 PAGES / FC / M
$14.99
Luther Strode is just your average geek until he sends for an exercise course from the back of an old comic book. What he gets is the instruction manual from a murder cult as old as mankind that does everything that it promised and more.
Collects THE STRANGE TALENT OF LUTHER STRODE # 1-6
WITCHBLADE: REBIRTH, VOL. 1 UNBALANCED PIECES TP
story TIM SEELEY
art DIEGO BERNARD, FRED BENES & ARIF PRIANTO
cover JOHN TYLER CHRISTOPHER
APRIL 18
144 PAGES / FC / T
STANDARD
$9.99
SPECIAL LOW INTRODUCTORY PRICE!
In the wake of Top Cow's REBIRTH, Sara Pezzini has relocated from New York to Chicago and struggles to adapt to being a private detective. Pezzini quickly discovers that a change of scenery and occupation hasn't changed one thing… the Witchblade is still a magnet for the supernatural. Quickly drawn into a conflict between two mystical gangs, she must once again balance her responsibility as bearer of the Witchblade with her personal life.
The new ongoing creative team of TIM SEELEY (HACK/SLASH, BLOODSTRIKE) and DIEGO BERNARD (The Man With No Name) burst onto the scene with a bold new direction for Top Cow's flagship character. Featuring a cover by JOHN TYLER CHRISTOPHER (ARTIFACTS), a complete cover gallery alongside a host of bonus content and extras this entry-level priced collection is a must for anyone curious about Top Cow's REBIRTH.
Collects WITCHBLADE #151-#155
THE ACTIVITY #5
story NATHAN EDMONDSON
art & cover MITCH GERADS
APRIL 18
32 PAGES / FC / T+
$3.50
"THE WEATHER INSIDE"
When an operation in Taiwan is busted wide open, Team Omaha is caught, and dragged away to be tortured. Throughout the ordeal, Locke remembers the events that led him to THE ACTIVITY.

ALPHA GIRL #3
story JEAN-PAUL BONJOUR & JEFF ROENNING
art / cover ROBERT LOVE, DANA SHUKARTSI, & DIEGO SIMONE
APRIL 25
32 PAGES / FC / M
$2.99
After last issue's blackout ending, Judith wakes to find herself trapped in a freaky new world. Who are the men in rubber suits? Will she escape her clinical cage? What waits for her in the outside world, and who the hell is Frank? Suburban Wasteland not only brings the terror, but will have you spitting beer out your nose.
AVENGELYNE #10
story MARK POULTON
art OWEN GIENI
cover ROB LIEFELD
APRIL 25
32 PAGES / FC / T+
$2.99
"IN THE MOUTH OF MADNESS," Part One
Guest starring Bloodwulf! As a darkness hangs over the city, the Red Dragon's plans are finally revealed. Avengelyne Father Peter, Passover, and Heaven are transported to Hell, where they must fight their way out of its seven levels and find the unlikeliest of help. Plus, a Graveyard Shift back-up story by MARK POULTON and JON MALIN (YOUNGBLOOD) and Barker by OWEN GIENI.
BLOODSTRIKE #27
story TIM SEELEY
art FRANCHESCO GASTON
cover TIM SEELEY & CARLOS BADILLA
APRIL 25
32 PAGES / FC / T+
$2.99
The newly resurrected Bloodstrike team is sent against Cabbot's dad: the supervillian QUANTUM! Meanwhile, Cabbot is high in the mountains of Afghanistan fighting…mummies?!

BLUE ESTATE #11
story VIKTOR KALVACHEV & ANDREW OSBORNE
art VIKTOR KALVACHEV, TOBY CYPRESS & NATHAN FOX
cover VIKTOR KALVACHEV
APRIL 11
32 PAGES / FC / M
$2.99
"O.K. CORRAL"
It's High Noon in the next to last episode of the season as Russian gangsters, Italian mobsters and not-so-innocent bystanders throw down for an all-out showdown at the blue estate. Bullets and termites fly when the critically acclaimed, 100% cool smash pulls out all the stops in the wildest blast of ultra-violence yet! (But wait! There's more…at www.BlueEstateComic.com!)
THE BULLETPROOF COFFIN: DISINTERRED #4 (of 6)
story DAVID HINE
art & cover SHAKY KANE
APRIL 25
32 PAGES / FC / M
$3.99
"THE FLAMING RED EYE OF JUSTICE!"
When worlds collide…the cut-up issue. Destroyovski unearths fragments of unseen 'lost' Kane and Hine comic books. 84 panels! 84 mind-blowing scenes! But what does it mean???!!!
THE DARKNESS #102
story DAVID HINE
art / cover JEREMY HAUN
APRIL 18
32 PAGES / FC / M
$2.99
"THE CRACK IN EVERYTHING," Part Two
In order to maintain his happy home life, Jackie Estacado must distance himself further from the Darkness than ever before. But with a rival mob moving aggressively into his territory, will Jackie be able to maintain control of his organization without his most powerful weapon at his every beck and call? Hot on the heels of THE DARKNESS II video game release, Top Cow proudly welcomes the new creative team of DAVID HINE (THE DARKNESS: FOUR HORSEMEN, THE BULLETPROOF COFFIN) and JEREMY HAUN (ARTIFACTS, BATTLE HYMN, Detective Comics)!
ALSO AVAILABLE:
WITCHBLADE #149 – Virginia Comic-Con Exclusive Variant Cover by DIEGO BERNARD – $10.00
ELEPHANTMEN #42
story RICHARD STARKINGS
art AXEL MEDELLIN
cover JENNY FRISON
APRIL 25
40 PAGES / FC / M
$3.99
"SLEEPING PARTNERS," Part One
Sahara is pregnant, Panya is pregnant… and their lives are at risk.

FATALE #4
story ED BRUBAKER
art SEAN PHILLIPS & DAVE STEWART
cover SEAN PHILLIPS
APRIL 4
32 PAGES / FC / M
$3.50
The surprise hit of 2012 continues! FATALE's first arc veers dangerously toward its crushing end… all the pieces are in place, Josephine and her lover are prepared to execute their plan, but only one of them knows what kind of men (or demons) they're dealing with. Nothing will go as planned, and there will be blood.
And remember, FATALE is packed with extras – text pieces, art, paintings – that are only included in the printed comics, so don't miss an issue!
GLORY #25
story JOE KEATINGE
art & cover ROSS CAMPBELL
APRIL 11
32 PAGES / FC / T+
$2.99
"ONCE AND FUTURE," Part Three
500 Years Later. Mars.

HACK/SLASH #15
story TIM SEELEY
art DAN LEISTER
cover A by TIM SEELEY & RACHELLE ROSENBERG
cover B by ANDERS EID
APRIL 18
32 PAGES / FC / T+
$3.50
"MONSTER BAITING," Part Four
The conclusion to the status quo changing arc. Giant Gorilla vs. Dinosaurs! Slasher vs. Slasher! Cassie vs. Slasher!

HAUNT #25
story JOE CASEY
art / cover NATHAN FOX
APRIL 25
32 PAGES / FC / T+
$2.99
Who is the Insect King? And what does its existence mean for the tortured world of the Kilgore Brothers? You'll never know unless you read this series. All this and, more importantly, the return of Mirage! The new millennial nightmare continues unabated…!
HELL YEAH #2
story JOE KEATINGE
art & cover ANDRE SZYMANOWICZ
APRIL 4
32 PAGES / FC / T+
$2.99
"LAST DAY ON EARTHS," Part Two
Every single other version of Benjamin Day in the multiverse has been murdered by an unknown assassin. Our Benjamin's only hope of survival appears to be a girlfriend from another dimension, but she has an entirely different agenda. Things don't end well.
THE INFINITE #8
story ROBERT KIRKMAN
art / cover ROB LIEFELD
APRIL 4
32 PAGES/FC/ T
$2.99
Reorganized- and with his ranks replenished- Bowen resumes his assault on The Infinite. His planning is meticulous, his resolve is unwavering. Finally, at long last, he knows what must be done. But will he be strong enough to do it? And will he be able to carry out his mission before his team turns against him?
THE MANHATTAN PROJECTS #2
story JONATHAN HICKMAN
art NICK PITARRA / CRIS PETER
APRIL 4
32 PAGES / FC / T+
$3.50
"ROCKET MAN"
In this issue, we learn about the secret role that the super-scientists of THE MANHATTAN PROJECTS played in the fall of Germany during WWII. It's the hidden history of Werner Von Braun, the rocket god of Deutschland and the only guy before 1950 to have a super-cool robot arm.
One of the most anticipated new series of the year continues THE MANHATTAN PROJECTS #2: ROCKET MAN!
MUDMAN #5
story / art / cover PAUL GRIST
APRIL 25
32 PAGES / FC / T
$3.50
Owen Craig is Mudman. He thought he could control the mud. It seems the mud has other ideas!

NANCY IN HELL (ON EARTH) #4 (of 4)
story EL TORRES
art ENRIQUE LOPEZ LORENZANA
color FRAN GAMBOA
APRIL 25
32 PAGES / FC / M
$3.99
If Nancy and Mr. Macabre can't trust each other, will they be able to join forces to stop Archangel Gabrielle from destroying the world? And even if they success, Hell will keep spreading over the Earth. And what happens with Lucifer and his Twelve?

NEAR DEATH #7
story JAY FAERBER
art SIMONE GUGLIELMINI
cover FRANCESCO FRANCAVILLA
APRIL 18
32 PAGES / FC / T+
$2.99
Markham employs unusual tactics to help extract a local teen from the clutches of a powerful street gang.

NO PLACE LIKE HOME #3
story ANGELO TIROTTO
art / cover RICHARD JORDAN
APRIL 18
32 PAGES / FC / M
$2.99
"HOME AGAIN," Part Three
There's digging up the past and there's digging up your parent's bodies and Dee's just done both. As the killer steps out of the shadows, it's time for Dee to step into the light.

PETER PANZERFAUST #3
story KURTIS J. WIEBE
art & cover TYLER JENKINS
APRIL 11
32 PAGES / FC / M
$3.50
"THE GREAT ESCAPE," Part Three
The boys commandeer Nazi transport and high tail it out of Calais. But, before they can get too far, a passenger plane crashes nearby. Bravely checking for survivors, the boys are startled by what…and WHO they find!

PIGS #8
story NATE COSBY & BEN McCOOL
art BRENO TEMURA & WILL SLINEY
cover DENNIS CALERO
APRIL 11
32 PAGES / FC / M
$2.99
"OUT"
The stunning conclusions to the "SAN QUENTIN BLUES" saga.
Everyone changes.

PROPHET #24
story BRANDON GRAHAM
art FAREL DALRYMPLE
cover GIANNIS MILONOGIANNIS
APRIL 18
32 PAGES / FC / T+
$2.99
John Prophet's mission has been changed. He now has to cross the continent sized starship of Sleepingman to save a creature who has crashed onto the world below.
He must survive deadly radiation and a strangely familiar thing that's been trapped in the ship.
REBEL BLOOD #2 (of 4)
story ALEX LINK & RILEY ROSSMO
art / cover RILEY ROSSMO
APRIL 25
32 PAGES / FC / M
$3.50
A mysterious infection is sweeping the land turning animals and people into blood-crazed killers! The food supply is dwindling…and you're on the menu! How bad can things get? You're about to find out!

REED GUNTHER #10
story SHANE HOUGHTON
art & cover CHRIS HOUGHTON
APRIL 18
32 PAGES / FC / E
$2.99
"FIENDS FOREVER," Conclusion
The evil, murderous being, Mr. Todd unleashes his fury on Reed! Will anyone survive? And what happens to the possessed Sterling?! Will one of the lovable main characters meet their ultimate demise?! Find out in this thrilling conclusion!

SAGA #2
story BRIAN K. VAUGHAN
art / cover FIONA STAPLES
APRIL 11
32 PAGES / FC / M
$2.99
The ongoing epic continues! After deserting their galactic armies, former soldiers Marko and Alana must now protect their newborn girl from the lethal killers dispatched to destroy their family.

SAVAGE DRAGON #181
story / art / cover ERIK LARSEN
APRIL 25
32 PAGES / FC / T+
$3.50
"LO, THERE SHALL COME…AN ENDING!"
The invasion is over…at a price. The stunning aftermath.

SHINKU #6
story RON MARZ
art / cover LEE MODER, MATTHEW WAITE & MIKE ATIYEH
APRIL 18
32 PAGES / FC / M
$2.99
"THE HIDDEN FORTRESS," Part One
Shinku's war against her vampire enemies continues! The second story arc begins with a rooftop battle between Shinku and an ancient vampire, a tale that flashes back to the feudal era of bloody, brutal samurai combat. Horror and martial-arts action meet head on!
SKULLKICKERS #13
story JIM ZUB
art EDWIN HUANG & MISTY COATS
cover SAEJIN OH
APRIL 4
32 PAGES / FC / T
$3.50
"SIX SHOOTER ON THE SEVEN SEAS," Part One
Wait no longer – the third Skullkickers adventure begins! A mysterious cargo, frolicking fish, horrific monsters, food fights, strange onomatopoeia and pirates aplenty. Jump aboard!
"Skullkickers is one of the absolute best comics being published today." – Spandexless
SPAWN #218
story WILL CARLTON
art SZYMON KUDRANSKI & TODD MCFARLANE
cover MICHAEL GOLDEN
APRIL 4
32 PAGES / FC / T+
$2.99
"THE GATHERING STORM," Conclusion
The EPIC BATTLE that has been building since SPAWN's milestone 200th issue is here: SPAWN vs. MALEBOLGIA! What happens in these pages will change Jim forever. Prepare to witness the beginning of a NEW EVOLUTION!
SUPER DINOSAUR #11
story ROBERT KIRKMAN
art / cover JASON HOWARD
APRIL 25
32 PAGES/FC
$2.99
The Exile has Derek Dynamo in his clutches – his master plan is coming together. Is Super Dinosaur too late to stop him?! The Exile plans to take over the world – enslaving mankind. How does Derek factor into that? All this and Doctor Dynamo once and for all confronts his nemesis, Max Maximus!
THIEF OF THIEVES #3
story ROBERT KIRKMAN & NICK SPENCER
art / cover SHAWN MARTINBROUGH
APRIL 4
32 PAGES / FC / T
$2.99
Conrad's son, Augustus, has done everything he can to live up to his father's legacy. The simple fact is he just isn't that good a thief. His bungling has left him exposed, but will Agent Cohen be able to trace Augustus back to his father, finally catching Conrad red-handed?
VESCELL #7
story ENRIQUE CARRION
art / cover JOHN UPCHURCH
APRIL 4
32 PAGES / FC / M
$2.99
"AMYTHEST"
Can the Girl with the purple eyes stay afloat in the green sea of greed, or will she drown in a red ocean of murder? Find out in the world of broken promises and shattered hearts that is… Vescell.
THE WALKING DEAD #96
story ROBERT KIRKMAN
art / cover CHARLIE ADLARD & CLIFF RATHBURN
APRIL 18
32 PAGES / BW / M
$2.99
THE ROAD TO ISSUE ONE HUNDRED STARTS HERE AS "A LARGER WORLD" CONCLUDES!
Will Rick's community join the network? Will they enter into an era of unprecedented peace and prosperity – or has Rick ruined that for everyone? Has he now made more, deadlier enemies for them to deal with?
WITCHBLADE #156
story TIM SEELEY
art / cover DIEGO BERNARD & FRED BENES
variant cover JOHN TYLER CHRISTOPHER
APRIL 25
32 PAGES / FC / T+
$2.99
Sara Pezzini thought she had reached an understanding with Chicago P.D.'s Jane "Big Woz" Wosnicki, but clearly she was mistaken. In order to protect her secret life, Pezzini will agree to help solve a personal problem for Woz, which will inadvertently lead her to discover another aspect of Chicago's supernaturally corrupt nature.
A standalone issue from the new creative team of TIM SEELEY (HACK/SLASH, BLOODSTRIKE) and DIEGO BERNARD (The Man With No Name) is a perfect jumping on point for readers just now catching up with WITCHBLADE! Featuring two wraparound covers by DIEGO BERNARD and JOHN TYLER CHRISTOPHER (ARTIFACTS, Voodoo).
ALSO AVAILABLE:
WITCHBLADE #150 – Top Cow Store Exclusive Variant Cover by STJEPAN SEJIC – $20.00
Fuentes de las novedades americanas:
CBR
https://storage.googleapis.com/scb22uploads/2012/01/Image_Comics_logo-136x300.gif
300
136
Nacho
https://storage.googleapis.com/scb22uploads/2021/05/logo-enfold-header.svg
Nacho
2012-01-17 12:00:58
2018-02-26 18:57:17
Image Solicitations Abril 2012