Dark Horse Solicitations Septiembre 2012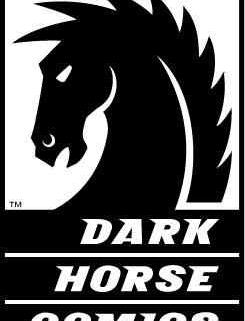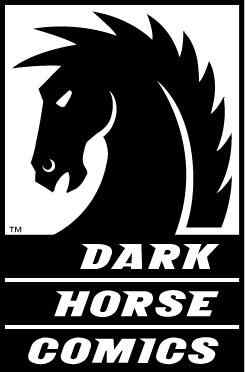 Flojito me parece Dark Horse en comparación a otros meses. Pero, claro está, no va a ser todos los meses en plan lanzamientos imprescindibles y grandes series. Aún así hay alguna que otra cosilla a la que merece la pena echarle el ojillo como…
The Creep: De mi idolatrado Arcudi con Case a los dibujetes. Por la sipnosis parece de serie negra. Si arrejuntamos todo está claro que me tienen ganado.
Ghost: Hace muchísimos años fue precisamente el dibujante del inicio de la serie el que me llamó la atención e hizo que la comenzara (por si alguien no lo sabe era AH!) y ahora me ponen a PHIL NOTO!!! Vamos que pico de fijo.
Marked Man: Que si bien no es para echar cohetes, está entretenidilla esta recopilación del serial publicado previamente en el DH Presents escrito por Howard Chaykin.
Nexus Omnibus: Que nos lleve a engaño el Omnibus del nombre. En DH los omnibuses son tochetes en tapa blanda de tamaño reducido (como los Usagi Yojimbo de Planeta por si os sirve de orientación). Pero más de 400 paginas de Nexus por 25 pavos son un regalo. Sobre todo por la relacion muy alta calidad, razonable precio, reducido tamaño.
Shaolin Cowboy Adventure Magacine: En el más puro estilo de los Pulp viejunos nos llega éste especial que sólo por lo raruno ya llama la atención. Aparte de que cualquier comic de Geoff Darrow se amortiza de sobra con la de horas y horas que nos podemos pasar mirando todos los detallitos que inundan normalmente sus viñetas.
Y poco más… Que siguen las colecciones de siempre, con sus tometes algunas y sus grapas las demás y todo éso…
La lista completa y detallada a un salto de línea:
ANGEL & FAITH #14Christos Gage (W), Rebekah Isaacs (A/Variant cover), Dan Jackson (C), and Steve Morris (Cover)
On sale Sept 26
FC, 32 pages
$2.99
Ongoing
In Quor' Toth, Angel, Faith, and Connor realize that their problems are only increasing the longer they are in this unpredictable hell dimension. As Willow fervently tapped into the dimension's magic, she engaged a little too much darkness . . . Now, the crew has another danger to face: Dark Willow!
• The return of Dark Willow!
• Executive produced by Joss Whedon.


ANGEL & FAITH VOLUME 2: DADDY ISSUES TP
Christos Gage (W), Rebekah Isaacs (A), Chris Samnee (A), Dan Jackson (C), Jordie Bellaire (C), and Steve Morris (Cover)
On sale Nov 21
FC, 136 pages
$17.99
TP, 7″ x 10″
The dark streets of London are increasingly dangerous as murderers, mystically devoid of emotion, begin to impact the lives of Angel and Faith. In unraveling this new mystery, the pair follow clues in the Watcher's Files to a demon from Giles's past and a "child" from Angel's. Then, Drusilla returns to her homeland and becomes the hot new vampire in the underground scene! While Angel faces Dru, Faith must deal with issues that reawaken her inner turmoil—a visit from her deadbeat dad, who's looking for a favor, and a troubled Slayer hell bent on revenge. Collects Angel & Faith #6–#10.
• Includes the one-shot featuring Giles's magical great-aunts!
• With guest artist Chris Samnee (Serenity)!
• Drusilla is back!


ARCHIE ARCHIVES VOLUME 7 HC
Various (W), Bill Vigoda (A), Irv Novick (A), and Bill Woggon (A)
On sale Nov 7
FC, 232 pages
$49.99
HC, 7″ x 10″
It's 1947, and Archie is bigger than ever! Volume 7 of the Archie Archives sees the boy next door headlining three comics series, with the addition of Laugh Comics. Often imitated but never duplicated, Archie is the original and funniest comics teenager, and this collection includes more than two hundred pages of his hilarious antics with his beloved cast of pals 'n' gals! Collecting Archie Comics #23–#25, Pep Comics #59–#61, and Laugh Comics #20–#21!
• Introduction by Jeff Parker (Marvel Adventures, X-Men: First Class, Bucko)!
• Includes vintage game pages and ads!


AXE COP: PRESIDENT OF THE WORLD #3 (of 3)
Malachai Nicolle (W), Ethan Nicolle (A/Cover), and Dirk Erik Schulz (C)
On sale Sept 26
FC, 32 pages
$3.50
Miniseries
Axe Cop is back and mightier than ever!
Under attack by evil robots and a mad scientist from Mars, and facing the newest menace Every Man, all the good guys have left Earth. Axe Cop must defend the planet and rescue his friends, even if he has to do it all by himself! Written by eight-year-old Malachai Nicolle and drawn by big brother Ethan Nicolle, the imaginative adventures of Axe Cop have taken the world by storm!
• A hilarious new Axe Cop story, exclusive to print comics!
• Coming soon to Fox's Animation Domination programming!
"The sort of genius only a kid could cook up." – Comic Book Resources
"Page after page of laughs." – Joey Esposito, comics.ign.com


BLAST OFF!: ROCKETS, ROBOTS, RAYGUNS, AND RARITIES FROM THE GOLDEN AGE OF SPACE TOYS TPS. Mark Young (W), Steve Duin (W), and Mike Richardson (W)
On sale Nov 14
FC, 256 pages
$24.99
TP, 8 1/2″ x 11″
Back in print in softcover, Blast Off! chronicles the golden era of space toys, featuring hundreds of color photos of these beautiful and sometimes bizarre playthings, plus prototypes, original packaging and instructions, catalogs, advertisements, vintage comic-strip and pulp-magazine art, and more from every corner of the globe. An essential resource for the collector or anyone with an eye for pop culture and the love of fun!
• The definitive examination of vintage space toys.
• Introduction by Harlan Ellison.
• Now in paperback!


BLOOD BLOCKADE BATTLEFRONT VOLUME 3 TPYasuhiro Nightow (W/A)
On sale Nov 14
b&w, 200 pages
$10.99
TP, 4 5/8″ x 7 1/4″
Traffic in New York has never been a picnic, but with the Big Apple destroyed and rebuilt as the dimensional-gate madhouse known as Jerusalem's Lot, gridlock is a little more complicated. When the city's forty million jailed paranormal criminals are about to be set loose by a monster truck—literally, a monster truck—the superagents of Libra may have to contend with a rush hour of apocalyptic proportions!
• Sci-fi insanity from Yasuhiro Nightow, creator of Trigun and Gungrave!
The end of the Frog War!


B.P.R.D.: PLAGUE OF FROGS VOLUME 4 HCMike Mignola (W/Cover), John Arcudi (W), Guy Davis (A), and Dave Stewart (C)
On sale Nov 7
FC, 456 pages
$34.99
HC, 7″ x 10″
A story that began in the first issue of Hellboy concludes with the B.P.R.D. team set to permanently wipe out the subterranean colony of frog monsters. The team tracks down Memnan Saa's hideout, but soon find themselves in over their heads when old enemies like the Black Flame arrive to lay waste to the world.
• The complete Scorched Earth trilogy!
• From Hollow Earth to King of Fear—the entire war on frogs in four volumes!


B.P.R.D. HELL ON EARTH: THE RETURN OF THE MASTER #2 (of 5)Mike Mignola (W), John Arcudi (W), Tyler Crook (A), Dave Stewart (C), and Ryan Sook (Cover)
On sale Sept 26
FC, 32 pages
$3.50
Miniseries
An elite B.P.R.D. team hunts down a mad Russian scientist in the Scottish Highlands, only to be ambushed by a horrifyingly savage ghost. Meanwhile, Zinco and the Bureau meet to plan special experimentations on Johann.
• From the pages of Hellboy!
• Cover by Ryan Sook!
• It's all going to Hell in 2012!
"Dark Horse has been building up to something big for awhile now, and 2012 promises to be a complete game-changer in Mignola's shadow-haunted universe."—Comics Bulletin
Arc finale!

BUFFY THE VAMPIRE SLAYER SEASON 9 #13Andrew Chambliss (W), Georges Jeanty (P/Variant cover), Nathan Massengill (I), Michelle Madsen (C), and Phil Noto (Cover)
On sale Sept 12
FC, 32 pages
$2.99
Ongoing
Acting as bodyguard for her first-ever client, Buffy has found herself entangled in some nasty demon business with ties to Angel and his time in LA. Through the social network Tincan, some demons have been able to connect to our world, and any attempts to sever that connection will lead Buffy and her client into increasingly dangerous territory.
• Executive produced by Joss Whedon!


BUFFY THE VAMPIRE SLAYER: SPIKE #2 (of 5)Victor Gischler (W), Paul Lee (P), Andy Owens (I), Jenny Frison (Cover), and Steve Morris (Variant cover)
On sale Sept 19
FC, 32 pages
$2.99
Miniseries
Spike, traveling with a crew of cockroach-like aliens and stranded demons, is headed back from the dark side of the moon to . . . Sunnydale. If you're a vampire on a walkabout who wants to gain some perspective and get over a girl (psst . . . it's Buffy), it might not be the best idea to return to the nostalgia-filled hometown you helped her destroy. But if you don't have a choice, maybe the best hope is to find another way to put out the old flame . . .
• Spike heads back to Sunnydale!


CONAN THE BARBARIAN #8Brian Wood (W), Vasilis Lolos (A), Dave Stewart (C), and Massimo Carnevale (Cover)
On sale Sept 12
FC, 32 pages
$3.50
Ongoing
At home in Cimmeria, Conan feels a confidence he hasn't experienced in some time. However, Bêlit is unsure of herself among Conan's family and clan in this strange, frozen land, a dangerous variable as the two face not only the impostor Conan, but also his vicious army!
• Conan and Bêlit in Cimmeria!
• New artist Vasilis Lolos (Pixu)!
Don't be a goon! Read The Creep!


THE CREEP #1 (of 4)John Arcudi (W), Jonathan Case (A), and Mike Mignola (Cover)
On sale Sept 12
FC, 32 pages
$3.50
Miniseries
A pair of teen suicides raise terrible questions, but can a grim private eye commit himself to a case that is so closely connected to his own haunted past?
• Cover by Mike Mignola!
• From the artist of Green River Killer and the writer of B.P.R.D.!
"Great mystery involving a Rondo Hatton look alike, of B film Creeper fame. It's clever and original, and full of surprises. I just ate it up. More please." —Joe R. Lansdale


CRIME DOES NOT PAY ARCHIVES VOLUME 3 HC
Dick Wood (W), Lev Gleason (W), Milton Kramer (W), Alvin Hollingsworth (A), Charles Biro (A), Carmine Infantino (A), Dick Briefer (A), Alan Mandel (A), R. W. Hall (A), Jack Alderman (A), and Louis Trakis (A)
On sale Nov 21
FC, 240 pages
$49.99
HC, 6 5/8" x 10 3/16"
One of the best-selling comics of the 1940s, Crime Does Not Pay focused on violent mobsters and murderous lowlifes who machine-gunned their way through the urban underworld . . . until justice landed them in the chair! In 1954, the Senate Subcommittee on Juvenile Delinquency targeted this comic series for its graphic violence, eventually leading to the creation of the repressive Comics Code Authority. Issues #30 to #33 of Crime Does Not Pay are finally collected in this deluxe hardcover, which includes "Million Dollar Robbery"—perhaps the first story in US comics history drawn by an African-American artist—and features a new introduction by comic-book giant Howard Chaykin (Marked Man, American Flagg!).


DARK HORSE PRESENTS #16John Layman (W), David Chelsea (W/A), Carla Speed McNeil (W/A), Tony Puryear (W/A), Bo Hampton (W/A), Phil Stanford (W), Nate Cosby (W), Jimmy Palmiotti (W), Justin Gray (W), Sam Kieth (A), Richard Corben (W/A), Robert Tinnell (W), Patric Reynolds (A), Evan Shaner (A), Tony Akins (A), and David Lapham (Cover)
On sale Sept 19
FC, 80 pages
$7.99
Ongoing
True-crime writer Phil Stanford tells a gritty tale from Portland's underbelly as he kicks off City of Roses with artist Patric Reynolds—a new era for the Crime Does Not Pay name!
Plus, Richard Corben adapts a spine-tingling story by Edgar Allan Poe!
• A creator-owned comics celebration!
• 80 pages! No ads!
• The return of Crime Does Not Pay.


DRAGON AGE: THOSE WHO SPEAK #2 (of 3)David Gaider (W), Alexander Freed (W), Chad Hardin (A), Michael Atiyeh (C), and Anthony Palumbo (Cover)
On sale Sept 26
FC, 32 pages
$3.50
Miniseries
Kidnapped by cultists and held in separate cells, King Alistair and his allies wait to learn what their captors want from them. First to face questioning is the pirate Isabela, in a deadly battle of wits that reveals many tragedies from her past! With Isabela near her breaking point, Alistair's quest to find his father seems lost!
• Story by David Gaider, lead writer of Dragon Age: Origins and Dragon Age II!
• An essential addition to the Dragon Age canon!
• Dragon Age II sold over two million copies in its first two months!


FATIMA: THE BLOOD SPINNERS #4 (of 4)Gilbert Hernandez (W/A/Cover)

On sale Sept 19
b&w, 24 pages
$3.99
Miniseries
Love and Rockets co-creator Gilbert Hernandez brings his freakiest tale to date to a conclusion only he could dream up! Trapped in the future, Fatima and her fellow zombie hunters discover a civilization even more ravaged than they could have imagined, as they face giant mutants and the possibility that they are the last remaining humans! Can they save the world, and can love bloom amongst the ruins?
• The weird, sexy conclusion!
• From Love and Rockets co-creator Gilbert Hernandez!


GAME OF THRONESOn sale Nov 14
Game of Thrones: Stark Shield Pin
Packaged in a die-cut color box in a gray foam tray for protection
$14.99
On sale Oct 24
Game of Thrones Season Two Logo Mug
11 ounce ceramic mug
$12.99
Dark Horse is proud to offer two new additions to our Game of Thrones product line based off of the popular HBO series.
First we offer a wearable replica of the battle-tested shield of the House of Stark.
Produced from the actual prop seen in the series, this high-quality piece measures approximately 50 mm across. This is the first in a series of Game of Thrones miniature shield replicas, and is a perfect accompaniment to the already-released Hand of the King pin.
Continuing our line of Game of Thrones mugs, we bring you this impressive wraparound logo from the compelling second season of the series.
Ghost is back!


GHOST #0Kelly Sue DeConnick (W), Phil Noto (A), and Jenny Frison (Cover)
On sale Sept 19
FC, 32 pages
$2.99
Miniseries
Former journalist Vaughn Barnes has been reduced to moonlighting as cameraman for the shoddy paranormal-investigation cable TV show Phantom Finders. But when a curious device summons the specter of a beautiful, translucent woman, Vaughn is plunged into a mystery of criminal intrigue that spans two worlds! Kelly Sue DeConnick and Phil Noto launch their exciting new take on one of Dark Horse's most popular characters ever!
• Kelly Sue DeConnick (Captain Marvel) brings a keen new eye to the spectral heroine.
• Renowned artist Phil Noto (Angel & Faith, X-23) perfectly captures the wraithlike elegance of the enigma known as Ghost!
Don't be a creep! Read The Goon!


THE GOON #42Eric Powell (W/A/C), Mark Buckingham (A), and Blur Studio (Cover)
On sale Sept 26
FC, 32 pages
$3.50
Ongoing
The Zombie Priest, now going by the name Mr. Corpus, has reemerged and given the Goon a dire warning. But will the Goon listen or will he just go for the punching? My vote's on the punching.
• Featuring a cover by Blur Studio, the animation studio producing the Goon film.
• Features a backup story by Eric Powell and Mark Buckingham (Miricleman).


THE KUROSAGI CORPSE DELIVERY SERVICE VOLUME 13 TPEiji Otsuka (W), Housui Yamazaki (A), and Bunpei Yorifuji (Cover)
On sale Nov 28
b&w, 208 pages
$12.99
TP, 5″ x 7″
Old friends and enemies alike return as Sasaki and Karatsu step off the plane from Okinawa—right into a gruesome scheme of zombifacation both traditional and technical, courtesy of the sinister Shirosagi duo! Then, one man's freedom depends on Sasaki, as she's called to serve as a lay judge in Japan's unique trial system . . . and where the pressure is on to reach the "correct" verdict . . .
• Nominated for an Eagle Award.
• Nominated for an Amazon award for outstanding cover design.


LOBSTER JOHNSON: CAPUT MORTUUMMike Mignola (W/Variant cover), John Arcudi (W), Tonci Zonjic (A/Cover), and Dave Stewart (C)
On sale Sept 19
FC, 32 pages
$3.50
One-shot
Hellboy's favorite gun-blazing vigilante takes justice to the skies this time by getting locked in combat aboard a zeppelin!
"Lobster Johnson is by far the best thing to spin out of Hellboy. It's not often that someone makes the Punisher look meh, but this book does it." —Comic Bastards


LOBSTER JOHNSON VOLUME 2: THE BURNING HAND TPMike Mignola (W/Cover), John Arcudi (W), Tonci Zonjic (A), and Dave Stewart (C)
On sale Nov 14
FC, 144 pages
$17.99
TP, 7″ x 10″
When a tribe of dead Indians start scalping the policemen in the city, Hellboy's crime-fighting hero Lobster Johnson and his allies arrive to take on these foes and their gangster cronies! Collects Lobster Johnson: The Burning Hand #1-#5.
• From the pages of Hellboy.
"Zonjic is putting out crime art that is on par with any of the other fine pulpy comics nominated for Eisners and gaining rave reviews."—Comic Book Resources


MANARA EROTICA VOLUME 2: KAMA SUTRA AND OTHER STORIES HCMilo Manara (W/A)
On sale Nov 14
b&w/FC, 300 pages
$59.99
HC, 8 3/8″ x 10 7/8″
The first and only comprehensive collection of Manara's erotic work!
Comics virtuoso Milo Manara revolutionized comics erotica, creating deep and sexy tales delivered with unparalleled storytelling skill. Spanning three decades of the maestro's work, this breathtaking volume features two of Manara's most awe-inspiring painted stories, Kama Sutra and The Golden Ass, alongside some of his earliest achievements!
• The Golden Ass, Jolanda of Almaviva, and The Diary of Sandra F. presented in English for the first time ever!
• New translations by Eurocomics expert Kim Thompson!
• Introduction by comics historian Patrick Rosenkranz (author of Rebel Visions)!
• Complementing the Eisner Award-nominated Manara Library from Dark Horse.


MARKED MAN HCHoward Chaykin (W/A/Cover) and Jesus Aburto (C)
On sale Nov 21
FC, 72 pages
$14.99
HC, 6 5/8" x 10 3/16"
To the casual observer, Mark LaFarge has it going on. He's got a beautiful wife, cute kids, a McMansion in the South Bay . . . the guy is the living embodiment of the American dream. But nothing is ever as it seems. LaFarge is a career criminal who's never done an honest day's work in his life . . . and that life of crime, completely separate from the life he presents to the world, is about to catch up with him. And there will be blood . . . a great deal of blood. Collects Marked Man stories from Dark Horse Presents #1-#8.
• All-new adult intrigue from the creator of American Flagg! and Black Kiss!
• From the pages of Dark Horse Presents!


MARVEL CLASSIC CHARACTER SERIES 2 #4: SILVER SURFEROn sale Nov 24
Limited to 750 numbered pieces
Packaged in its own tin box, with a pin-back button and character booklet
Measures 6″ tall
$49.95
The fourth release in this second series is the herald of mighty Galactus: Silver Surfer.
One of the greatest moments in the "Marvel Age" of comics was the introduction of Silver Surfer in Fantastic Four #48 in 1966, created by Jack Kirby with an assist from writer/editor Stan Lee.
Silver Surfer features a rough surface texture, visible seam lines, and other slightly distressed aspects, such as paint application. Sculpted by Yoe! Studio.


MASS EFFECT VOLUME 4: HOMEWORLDS TPMac Walters (W), Jeremy Barlow (W), Patrick Weekes (W), John Dombrow (W), Sylvia Feketekuty (W), Eduardo Francisco (A), Garry Brown (A), Omar Francia (A), Chris Staggs (A), Michael Atiyeh (C), and Anthony Palumbo (Cover)
On sale Nov 21
FC, 96 pages
$16.99
TP, 7″ x 10″
These four essential stories from Walters and the writers of Mass Effect 3 star characters central to BioWare's latest epic, including James Vega, Tali, Garrus, and Liara, in adventures that reveal their unbreakable connections to their homeworlds! Collects Mass Effect: Homeworlds #1–#4.
• From the writers of Mass Effect 3, including lead writer Mac Walters!
• Art by Garry Brown and Mass Effect veterans Omar Francia and Eduardo Francisco!
• The most beloved saga in gaming!


THE MASSIVE #4Brian Wood (W), Garry Brown (A), Dave Stewart (C), J. P. Leon (Cover)
On sale Sept 12
FC, 32 pages
$3.50
Ongoing
Searching for essential supplies in a post-Crash black market, Callum Israel struggles to maintain his moral code in a new world where survival requires working within the gray area. But can this environmentalist's pacifism survive in a violent world when a ghost from his past as a corporate mercenary resurfaces?
• A new series from New York Times best-selling author Brian Wood.
• The debut of artist Garry Brown!
"I can't wait to see more of The Massive."—iFanboy
"The Massive is a book to keep an eye on in 2012."—IGN


MICHAEL AVON OEMING'S THE VICTORIES #2 (of 5)Michael Avon Oeming (W/A/Cover) and Nick Filardi (C)
On sale Sept 12
FC, 32 pages
$3.99
Miniseries
With their city drowning in the weird drug known as Float, the Victories bust a major operation, only to have their leader's mind scanned by an evil psychic who plans to use this knowledge for the superhero team's destruction.
• The raunchiest superheroes since The Boys!
• From the co-creator of Powers!
"[Michael Avon Oeming's] work has such brilliant formatting, use of negative space, dramatic light and dark contrasts, emotion, and style that it really is a joy to behold." —comic Booked


MIND MGMT #5Matt Kindt (W/A/Cover)
On sale Sept 26
FC, 24 pages
$3.99
Ongoing
The secret origin of MIND MGMT's greatest agent concludes, with the revelation of his final days at the agency. A gifted psychic able to control the emotions of others, Henry Lyme fell apart when he began to fear that the love of his wife and the admiration of his peers were lies created by his abilities. And when so powerful a mind becomes unhinged, it wreaks terrible destruction on all around it!
¥ From the creator of 3 Story and Super Spy!
• Each issue features short stories that won't be in the collections!


NEXUS OMNIBUS VOLUME 1 TPMike Baron (W), Steve Rude (A/Cover), Eric Shanower (I), and Les Dorscheid (C)
On sale Nov 28
FC, 416 pages
$24.99
TP, 6″ x 9″
Nexus is the greatest avenger in history, but his power and purpose come from an alien race with their own agenda. Is Nexus hero or pawn? Deliverer or destroyer? God or devil? Contains Nexus Volume 1 #1-3, Nexus volume 2 #1-11.
• Winner of six Eisner Awards.
• New stories in Dark Horse Presents have refocused attention on this archetypal series.
• "When it comes to comic books, it just doesn't get any better than this."
—Joe Casey
Warrior Women ride!


ORCHID #9Tom Morello (W), Scott Hepburn (A), Dan Jackson (C), and Massimo Carnevale (Cover)
On sale Sept 12
FC, 32 pages
$3.50
Ongoing
After deciding to take a risk that—if it doesn't kill her—may give the rebellion a fighting chance, Orchid turns her focus to rallying the downtrodden Bridge People for the battle to come. With their backs against the wall and enemy forces on the offensive, a long shot is the best hope for the Shadow Rebels.
• Ravenous robotic beasts! Deadly combat!
• Free musical score with every issue!


RAGEMOOR HCJan Strnad (W) and Richard Corben (A/Cover)
On sale Nov 7
FC, 112 pages
$17.99
HC, 7″ x 10″
From the creators of Mutant World!
Ragemoor! A living castle, nurtured on pagan blood, harborer to deadly monsters! A fortress possessed of its own will and ability to change itself, with the power to add and destroy rooms and to grow without the help of any human hand. Its servants aren't human, its origins are Lovecraftian, and its keeper must fend off the castle walls from the terrible race of worm men! Collects the four-issue miniseries.
• A gothic nightmare á la Poe and Lovecraft!
"Richard Corben and Jan Strnad are like the Jack Kirby and Stan Lee of post-EC monster comics, responsible for classics like The Last Voyage of Sindbad and Mutant World. To see the two of them back together and a project like this is just exciting as hell." —Mike Mignola
"Mr. Richard Corben… a genuine giant of his chosen medium."
—Alan Moore


THE SAVAGE SWORD OF CONAN VOLUME 12 TPDon Kraar (W), Larry Yakata (W), Jim Owsley (W), Gary Kwapisz (A), Ernie Chan (A), Rudy Nebres (A), Mike Docherty (P), Fraja Bator (I), and Doug Beekman (Cover)
On sale Nov 7
b&w, 528 pages
$19.99
TP, 7″ x 10″
"I side with myself." The fierce reputation of the barbarian warrior Conan grows throughout the lands of Hyboria, with kings and conquerors alike willing to pay a fortune for the fearsome Cimmerian's broadsword. But when warring factions are both willing to secure Conan's services, they discover that they can buy a mercenary's blade but never his allegiance. Collects Marvel's The Savage Sword of Conan the Barbarian #121-#130.
• Over 500 story pages, value priced.
• Check out the new Dark Horse Conan series from Brian Wood and Becky Cloonan!


THE SHAOLIN COWBOY ADVENTURE MAGAZINE TPAndrew Vachss (W), Mike Black (W), Geof Darrow (A), Gary Gianni (A), and Scott Gustafson (Cover)
On sale Oct 24
b&w, 96 pages
$15.99
TP, 9 10/16″ x 6 3/4″
Best selling author Andrew Vachss teams with award-wining artist Geof Darrow to revive the spirit and format of the pulp novels of the 30s and 40s. The Shaolin Cowboy Adventure Magazine is the first new hero-pulp to be printed in decades and combines hard-hitting prose with illustrated mayhem. The Shaolin Cowboy: The Way of 'No Way!' is a kung fu gripping tale of high adventure and relentless bloodshed. The Shaolin Cowboy and his trusty mule battle overwhelming odds and inclement weather against enemies thirsting for revenge and retribution in the battle royal to end all battle royals.
• Best selling crime-fiction author Andrew Vachss!
• Geof Darrow co-creator of Doc Frankenstein, Hard Boiled, and The Big Guy and Rusty the Boy Robot
• Decorated police officer turned author Mike Black! Prince Valiant artist Gary Gianni!
• And an amazing cover by award winning Scott Gustafson!


STAR WARS: DARK TIMES VOLUME 5—OUT OF THE WILDERNESS TPRandy Stradley (W), Doug Wheatley (A), Dan Jackson (C), and Pablo Correa (Cover)
On sale Nov 7
FC, 120 pages
$17.99
TP, 7″ x 10″
Everyone wants fugitive Jedi Dass Jennir. An assassin is hot on his heels, Darth Vader is also in the race to find him, and even the outlaw crew of the Uhumele are searching for their former companion. But for Jennir and his "partner" Ember Chankeli, those are distant concerns as they endure a scorching desert trek and an attack by deadly land pirates!
Even under a blazing sun, these are dark times! Collects Star Wars: Dark Times—Out of the Wilderness #1–#5.


STAR WARS: DARTH MAUL—DEATH SENTENCE #3 (of 4)Tom Taylor (W), Bruno Redondo (P), Michael Atiyeh (C), and Dave Dorman (Cover)
On sale Sept 26
FC, 32 pages
$2.99
Miniseries
While an injured Darth Maul recuperates from his recent battle with a team of Jedi, he plots his revenge—and the rescue of his brother Savage Opress (now in Jedi custody). But it isn't simply the Jedi that Maul must face; it's a powerful mining magnate with forces of his own!
Luckily for Maul, the mine owner has made a career out of exploiting the local work force, and the natives are . . . revolting!
• A direct follow-up to season 4 of The Clone Wars!
• Outnumbered and alone, Darth Maul doesn't back down!


STAR WARS: DARTH VADER AND THE GHOST PRISON #5 (of 5)Haden Blackman (W), Agustin Alessio (A), and Dave Wilkins (Cover)
On sale Sept 19
FC, 32 pages
$3.50
Miniseries
General Gentis's plan to take over the fledgling Empire and depose the Emperor and Darth Vader is nearly complete. All that remains is to lure Grand Moff Tarkin to Coruscant and capture him.
But Gentis has not reckoned with the power of the dark side—or with the secrets of the Ghost Prison. War has come to Coruscant, and even thousands of loyal cadets and troopers are no match for what Vader has unleashed!
• Vader on a rampage!
Who are the Doomed?


STAR WARS: KNIGHT ERRANT—ESCAPE #4 (of 5)John Jackson Miller (W), Marco Castiello (P), Vincenzo Acunzo (I), Michael Atiyeh (C), and Benjamin Carré (Cover)
On sale Sept 12
FC, 32 pages
$3.50
Miniseries
Caught in a battle between three Sith armies, Jedi Kerra Holt does her utmost to prevent them from finding a powerful Sith relic. Her mission to find her lost family brought the war onto this world, and as she reaches the end of her search for her parents, she realizes the extent of the danger that could be brought to the galaxy if the relic falls into Sith hands! Has Kerra let her personal gain override the needs of thousands of innocents?
• John Jackson Miller's Knight Errant novel from Del Rey was a New York Times bestseller!


STAR WARS: KNIGHTS OF THE OLD REPUBLIC VOLUME 10—WAR TPJohn Jackson Miller (W), Andrea Mutti (P), Gigi Baldassini (I), Michael Atiyeh (C), and Benjamin Carré (Cover)
On sale Nov 7
FC, 120 pages
$19.99
TP, 7″ x 10″
The Republic and the Mandalorians are at war, and some of the Jedi are joining the fight! One Jedi, peace-loving Zayne Carrick, has found himself on the front lines against his wishes—he's been drafted . . . And when Zayne is captured by the Mandalorians while storming beaches with his fellow Republic troops, he suddenly is forced not only to fight, but to fight alongside the enemy! Collects Star Wars: Knights of the Old Republic—War #1–#5.
• The perfect entry point into the Star Wars galaxy!


STAR WARS: LOST TRIBE OF THE SITH—SPIRAL #2 (of 5)John Jackson Miller (W), Andrea Mutti (P), Pierluigi Baldassini (I), Michael Atiyeh (C), and Paul Renaud (Cover)
On sale Sept 12
FC, 32 pages
$2.99
Miniseries
Having set sail on a prisoner vessel to uncharted territories, a rebel and a stowaway princess find themselves in a losing battle with their crewmates against a society of strange self-proclaimed exiles. When they are taken in by the exiles, new opportunities for power within the civilization pique their interest. The rebel recklessly takes the first opening to go after a guarded weapon he believes could upend the entire tribe of Sith!
• Based on the popular e-book.
• An all-Sith tale!


THE STRAIN #8David Lapham (W), Mike Huddleston (A), Dan Jackson (C), and E. M. Gist (Cover)
On sale Sept 12
FC, 32 pages
$3.50
Ongoing
As an epidemic of vampirism engulfs Manhattan, Dr. Ephraim Goodweather tries to uncover the conspiracy aiding these monsters' ascent to dominance. Meanwhile, an attack in a police transport will force one man to become a vampire killer instead of a meal!
• Adapts the Strain Trilogy from director Guillermo del Toro and Chuck Hogan!
• A terrifying twist on the vampire genre.
• No one is safe from a terrifying new plague!
"The subtle build of tension and terror still peppers every page." —IGN


THE STRAIN VOLUME 1 TPDavid Lapham (W), Mike Huddleston (A/Cover), and Dan Jackson (C)
On sale Nov 14
FC, 152 pages
$19.99
TP, 7″ x 10″
When a Boeing 777 lands at JFK International Airport and goes dark on the runway, the Centers for Disease Control, fearing a terrorist attack, calls in Dr. Ephraim Goodweather and his team of expert biological-threat first responders. Only an elderly pawnbroker from Spanish Harlem suspects a darker purpose behind the event—an ancient threat intent on covering mankind in darkness. Collects issues #1-#6 of the ongoing series.
"This is one of the scariest comics on the stands, as genuine surprises await the reader at every turn of the page. Usually, such big reveals are left to the final moment, but with The Strain there's almost a cliffhanger every few pages and that makes this series a truly surprising, and enjoyable, read." —Broken Frontier


TRIGUN MAXIMUM OMNIBUS VOLUME 1 TPYasuhiro Nightow (W/A)
On sale Nov 21
b&w, 568 pages
$19.99
TP, 5″ x 7″
Vash the Stampede, the galaxy's deadliest gunslinger, emerges after two years in hiding to help his beleaguered desert homeworld, Gunsmoke. But the Stampede's many enemies have kept their motors, and they're back on his trail and determined to bring Vash to ground—hard! And a new crowd of bounty hunters, badasses, and brain-cases are also looking to cash in the astronomical price on his head!
Trigun Maximum Omnibus presents Nightow's Trigun series in value-priced editions of well over 500 story pages! Contains Trigun Maximum Volumes 1-3.
https://storage.googleapis.com/scb22uploads/2012/06/darkhorse_logo.jpg
372
245
Nacho
https://storage.googleapis.com/scb22uploads/2021/05/logo-enfold-header.svg
Nacho
2012-06-14 09:00:22
2018-02-26 18:59:59
Dark Horse Solicitations Septiembre 2012