Dark Horse Solicitations Marzo 2012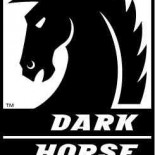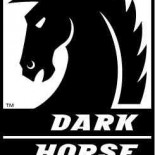 Si algo hay que destacar para el mes de marzo del proximo año en Dark Horss es la abundancia de tomos. Tapadurizados, tebeperizados, Archives, Omnibuses y demás.
Tenemos de todo un poco: que si las series limitadas de Abe Sapiens, que si Archie, que si Eerie (que por éstos lares está sacando Planeta) , Empowered, Fear Agent, etc…
Y entre tanto tomete hay alguna joyita a destacar. Ya que los seguidores de Brian Wood tienen esa recopilación refinitiva de su Channel Zero, los eroticistas que no se hayan lanzado por Manara en la edición patria de Norma siempre pueden tantear la tapadurizada que inician éste mes aunque en blanco y negro, y para los Buffystas se empieza a tapadurizar la denominada octava temporada de la serie.
Por otra parte, curioso es el despliegue de tontuna… esteeee de merchadishing sobre Juego de Tronos que lanza la editorial.
Y para terminar este breve repasillo, comentar la figura de La Cosa y el par de Spidey que sacan de manera limitada y exclusiva (una excusa como otra cualquiera para sacar pasta).
ABE SAPIEN VOLUME 2: THE DEVIL DOES NOT JEST AND OTHER STORIES TP
Mike Mignola (W/Cover), John Arcudi (W), James Harren (A), Patric Reynolds (A), Peter Snejbjerg (A), and Dave Stewart (C)
On sale May 9
FC, 144 pages
$17.99
TP, 7″ x 10″
Paranormal crime scenes wreak havoc on Abe Sapien as he investigates a recluse demonologist's evil house, a haunted lake, and a sunken Soviet U-boat filled with zombies!
• Abe gets his hands dirty in these early adventures!
"If you're a fan of horror and suspense in the vein of H.P. Lovecraft like I am, then you'll thoroughly enjoy this miniseries." —Comic Book Movie
ANGEL & FAITH #8
Christos Gage (W), Rebekah Isaacs (A/Variant cover), Dan Jackson (C), and Steve Morris (Cover)
On sale Mar 28
FC, 32 pages
$2.99
Ongoing
Faith faces off against a troubled Slayer and the Irish mob, which is no easy task with a visitor from her past clouding her thoughts! Even with support from Angel, will Faith be able to maintain her sanity and follow her new righteous path or will she take the easy route and fall back on her old, murderous tendencies?
Angel & Faith series writer Christos Gage (Avengers Academy) and series artist Rebekah Isaacs (DV8) are bringing the blood and the pain!
• Two Slayers go head to head!
• Executive produced by Joss Whedon!
ARCHIE ARCHIVES VOLUME 5 HC
Harry Shorten (W), Harry Sahle (W/A), George Kapitan (W), Ray Cohan (W), Bill Vigoda (A), Al Fagaly (A), Eleanor Woik (A), Al McLean (A)
On sale May 9
FC, 224 pages
$49.99
HC, 7″ x 10″
Celebrate the mirth of a nation with Archie Comics and Dark Horse Comics in this latest addition to the Archie Archives line! 1940s America instantly fell in love with Archie Andrews, Jughead, Betty and Veronica, and the whole gang from Riverdale, so much so that within just a few short years publisher MLJ Magazines became Archie Comics, beginning with some of the stories in this volume! Collecting Archie Comics #15–#18 and Pep Comics #54–#56!
• Includes all Archie-related game pages and ads!
AVATAR: THE LAST AIRBENDER VOLUME 2—THE PROMISE PART 2 TP
Gene Luen Yang (W), Michael Dante DiMartino (W), Bryan Konietzko (W), and Gurihiru (A)
On sale May 30
FC, 80 pages
$10.99
TP, 6″ x 9″
Aang and Katara are working tirelessly for peace when an impasse between Fire Lord Zuko and Earth King Kuei over Fire Nation colonies within the borders of the Earth Nation threatens to plunge the world back into war! Meanwhile, Sokka must help Toph prepare her hapless first class of metalbending students to defend their school against a rival class of firebenders!
• Written by Eisner winner and National Book Award nominee Gene Luen Yang (American Born Chinese).
• Combined, Avatar: The Art of the Animated Series and Avatar: The Lost Adventures have sold over 30 thousand copies.
B.P.R.D. HELL ON EARTH: THE LONG DEATH #2 (of 3)
Mike Mignola (W), John Arcudi (W), James Harren (A), Dave Stewart (C), and Duncan Fegredo (Cover)
On sale Mar 21
FC, 32 pages
$3.50
Miniseries
Agent Johann Kraus, the ectoplasmic man, leads a special task force through monster-filled northwestern woods packed with mangled campers in order to hunt and kill the man he blames for the host body he lost in Killing Ground.
• From the pages of Hellboy!
• It's all Going to Hell in 2012!
"Illustrator James Harren has carved out a style that Paul Pope fans should be able to appreciate." —Comics Alliance
B.P.R.D. HELL ON EARTH: THE PICKENS COUNTY HORROR #1 (of 2)
Mike Mignola (W/Variant cover), Scott Allie (W), Jason Latour (A), Dave Stewart (C), and Becky Cloonan (Cover)
On sale Mar 28
FC, 32 pages
$3.50
Miniseries
As the world goes to hell, a backwoods vampire clan shelters themselves in their Gothic southern home, covered in fog and fungal horror, ready to create havoc for a trespassing B.P.R.D. crew.
• From the pages of Hellboy!
• The most horrific B.P.R.D. in years!
• Near Dark meets Night of the Living Dead!
• Mike Mignola's Year of Monsters!
Allie generates a suitable mood of foreboding and horror." —IGN
BLOOD BLOCKADE BATTLEFRONT VOLUME 2 TP
Yasuhiro Nightow (W/A)
On sale May 9
b&w, 208 pages
$10.99
TP, 4 5/8″ x 7 1/4″
In the interdimensional maelstrom of New Jerusalem—what New York used to be before it went to hell, literally!—the agents of Libra quietly keep the lid on the paranormal pressure cooker. When agent Klaus Reinhertz tracks the source of the super-drug Angel Scale, he is drawn into a deadly game with a mob boss from the Beyond: Win and have your dreams come true, lose and have your mind absorbed by the alien godfather!
• Sci-fi insanity from the creator of Trigun and Gungrave!
BRIDE OF THE WATER GOD VOLUME 11 TP
Mi-Kyung Yun (W/A)
On sale May 16
b&w, 168 pages
$9.99
TP, 5 7/8″ x 8 1/4″
Betrayed, horribly injured, and still reeling from the fate that befell his former human bride, Habaek is reunited with Soah and seeks to patch things up with her. Will this troubled couple finally be able to recover from the treachery that's warped their lives? Star-crossed lovers, strange curses, feuding elemental gods, and seething grudges set the stage for this installment. This volume also includes the hilarious "How to Draw Bride of the Water God" bonus strip section!
• Best-selling series in the United States and Korea!
• Winner of Best New Artist award!
BUFFY THE VAMPIRE SLAYER SEASON 8 VOLUME 1 HC
Joss Whedon (W), Brian K. Vaughan (W), Georges Jeanty (P), Paul Lee (P), Cliff Richards (P), Andy Owens (I), Dave Stewart (C), Michelle Madsen (C), and Jo Chen (Cover)
On sale May 30
FC, 304 pages
$29.99
HC, 8" x 12 3/16"
This deluxe, oversized hardcover edition contains the first two arcs of Season 8, plus two one-shots.
After the destruction of the Hellmouth, the Slayers—newly legion—have gotten organized, but it's not long before new and old enemies begin popping up. Buffy, Xander, Willow, and a very different Dawn are introduced to the season's big bad, Twilight, and are only beginning to understand the incredible reach of this mysterious threat. Meanwhile, rebel Slayer Faith teams up with Giles to handle a menace on the other side of the Atlantic. It's a dirty job, and Faith is just the girl to do it!
BUFFY THE VAMPIRE SLAYER SEASON 9 #7
Andrew Chambliss (W), Georges Jeanty (P/Variant cover), Karl Story (I), Michelle Madsen (C), and Phil Noto (Cover)
On sale Mar 14
FC, 32 pages
$2.99
Ongoing
Still seeking normalcy in the midst of zompire-stricken San Francisco, Buffy contemplates a life-changing decision the likes of which few Slayers have ever faced. Meanwhile Spike rushes to the aid of Detective Dowling, who's in over his head with his recent investigation into the undead bloodsuckers plaguing the city.
• Buffy settles down with . . . Spike?!
• A cliffhanger certain to shock fans!
• Executive produced by Joss Whedon!
CHANNEL ZERO TP
Brian Wood (W/A/Cover) and Becky Cloonan (A)
On sale May 30
B&w, 296 pages
$19.99
TP, 7″ x 10″
A blistering take on media control in a repressive future America! DMZ and The Massive creator Brian Wood launched an all-out assault on the comics medium in 1997 with Channel Zero, an influential, forward-thinking series that combined art, politics, and graphic design in a unique way. Touching on themes of freedom of expression, hacking, cutting-edge media manipulation, and police surveillance, it remains as relevant today as it did back then.
The Channel Zero collection contains the original series, the prequel graphic novel Jennie One (illustrated by Becky Cloonan), the best of the two Public Domain design books, and almost fifteen years of extras, rarities, short stories, and unused art. Also featuring the now-classic Warren Ellis introduction and an all-new cover by Wood, this is the must-have edition. See where it all began!
"It's about anger as a positive force of creation . . . Someone's remembered what comics are for. Meet Brian Wood."—Warren Ellis
CONAN THE BARBARIAN #2
Brian Wood (W), Becky Cloonan (A), Dave Stewart (C), Massimo Carnevale (Cover), and Leandro Fernandez (Varinat cover)
On sale Mar 14
FC, 32 pages
$3.50
Ongoing
Death has come for Conan and his fellow sailors in the visage of the privateer Bêlit! Rage and desire mingle in an orgy of slaughter as the barbarian and the pirate queen glimpse each other for the first time—as opponents in a battle to the last man!
• A bold, fresh take on the Cimmerian from Brian Wood (DMZ, Northlanders) and Becky Cloonan (Demo, Pixu)!
• Perfect for readers new to Conan!
DARK HORSE PRESENTS #10
Brian Wood (W), Colin Lorimer (W/P), Carla Speed McNeil (W/P), Steve Niles (W), Evan Dorkin (W), Al Gordon (W), Steve Horton (W), Andrew Vachss (W), Neal Adams (W/P), M. J. Butler (W), Kristian Donaldson (P), Christopher Mitten (P), Thomas Yeates (P/Cover), Michael Dialynas (P), Geof Darrow (P), Mark Wheatley (P), and Fiona Staples (Variant cover)
On sale Mar 21
FC, 80 pages
$7.99
Ongoing
Evan Dorkin is unleashed in House of Fun, and Steve Niles weaves another web of paranormal intrigue in Criminal Macabre: They Fight by Night. Three brothers in a grim, postwar England of the future are given experimental suits that could make them the saviors of mankind—that is, if they can ever get past their obsessions with film, violent video games, and porn in Colin Lorimer's UXB!
Brian Wood's The Massive finishes up, Carla Speed McNeil begins an epic new arc of Finder: Third World, Al Gordon and Thomas Yeates's centennial celebration of Tarzan concludes, and much more!
DARK MATTER #3 (of 4)
Joseph Mallozzi (W), Paul Mullie (W), Garry Brown (A/Cover), and Ryan Hill (C)
On sale Mar 14
FC, 32 pages
$3.50
Miniseries
On the heels of a shocking revelation about the nature of their mission, the amnesiac crew struggle to come to terms with their roles—and each other. Meanwhile, a space ship bristling with weaponry pops up on their radar and it doesn't seem friendly. Will a reckless response to a perceived threat damn them all?
• By Stargate series writers Joseph Mallozzi and Paul Mullie!
• Sci-fi action at its best!
DOMO
15-figure counter display
$134.85
On sale Apr 25
Domo Sculpted Mug
12 oz. mug packaged in color box
$14.99
On sale Apr 11
Domo Fun Time Magnet Set
8" x 12 1/2", and is packaged in a thick sleeve to prevent damage and provide easy in-store display
$8.99
On sale Apr 11
Dark Horse is proud to continue bringing you exciting new designs for our little pal Domo with three new products.
Domo continues to enjoy the Qee treatment from our collaborators at Hong Kong's Toy2R. They are in a "mystery box" blind assortment as before. These popular 2" Qee figures have continually sold out, appearing in stores and galleries worldwide.
Ready for a cup of coffee that bites back? Sink your teeth into this one before it does the same to you. We have worked directly with the folks at Japan's NHK television to create this new sculpted ceramic mug. It's the goods.
We all know that our pal Domo has many outfits. Domo is a bit of a chameleon, and enjoys many different sports and leisure activities. So will you, as you and your friends mix and match these clever magnets into a seemingly endless series of combinations.
EERIE ARCHIVES VOLUME 10 HC
Doug Moench (W), Esteban Maroto (W/P), Bill DuBay (W), Steve Skeates (W), Al Milgrom (W), Jack Butterworth (W), John Jacobson (W), Sanjulian (P/Cover), Tom Sutton (P), Jaime Brocal (P), Martin Salvador (P), Ramon Torrents (P), and Paul Neary (P)
On sale May 23
b&w, 240 pages
$49.99
HC, 8 3/8″ x 10 7/8″
Collecting issues #47 to #51 of Warren Publishing's legendary anthology, this volume contains seminal work from Warren luminaries and fan-favorite creators like Doug Moench, Steve Skeates, Esteban Maroto, Tom Sutton, Al Milgrom, Jaime Brocal, Bill DuBay, Paul Neary, and more! Complete with vintage ads, all original text pieces, the debut of the Eerie's Delights feature, and reproductions of Sanjulian's legendary painted covers, this is one series that just keeps getting better and better! As a special bonus treat, this volume also reprints two horror-themed, cutout game spreads (complete with rules) created by Bill DuBay and reprinted in color! New Foreword by Batton Lash!
• Eerie hero Dax the Warrior returns!
• A New York Times best-selling series!
EMPOWERED VOLUME 7 TP
Adam Warren (W/A)
On sale May 30
b&w, 208 pages
$16.99
TP, 6 1/2″ x 9″
While costumed crime fighter Empowered makes a startling discovery regarding her status as an all-too-frequent "damsel in distress," Ninjette confronts her own sordid past and frighteningly uncertain future as she battles alone against an entire clan of supernaturally durable ninja. What's more, can our hard-luck heroines withstand the challenges of supervillainous minivans, dueling "daddy issues," doomed-but-still-hot boyfriends, undead karaoke-party crashers, and spoiler alerts from hell itself?
• Over 100,000 copies of Empowered volumes in print!
"Adam Warren continues to beat the odds and persists in getting better and better with his spicy superhero romp." —Johnny Bacardi, Popdose.com
FEAR AGENT VOLUME 6 TP
Rick Remender (W), Mike Hawthorne (A), Tony Moore (A), John Lucas (A), Lee Loughridge (C), and Jerome Opeña (Cover)
On sale May 2
FC, 128 pages
$16.99
TP, 7″ x 10″
The final tale of the last Fear Agent! Heath Huston is the only remaining human in a universe that has been totally amalgamated by Tetaldian robotic conquerors. As the Tetaldians continue to hunt him, Heath uncovers the history of the robot hordes and their secret coconspirators. The odds are stacked higher than ever, his body is aged and broken. Presented with one final opportunity for redemption, can the last Fear Agent move past his role in it all and give the bastards a little back?
• From the creators of Uncanny X-Force, Venom, and Franken-Castle!
"Rick Remender is too damn creative. There ought to be a law."
—James Robinson (Starman, Justice League of America)
FLCL OMNIBUS
Gainax (W) and Hajime Ueda (A)
On sale May 16
b&w, 392 pages
$19.99
TP, 5 1/8″ x 7 1/4″
The complete FLCL manga adaptation—now with bonus color illustrations and remastered story pages! In this surreal sci-fi romp, a sullen Japanese boy finds himself in the middle of an interstellar conspiracy. As his home life unravels, a sexy space assassin becomes his family maid, and his own head becomes a portal for armed robots. Life as he knows it is quickly falling apart, and Ueda doesn't know who's friend or foe! One thing's for certain—he has to grow up quick and save his hometown, whether he wants to or not!
• A popular Adult Swim cartoon—now read the manga series!
• Dark Horse Manga's FLCL Omnibus will include remastered story pages, a remastered script, and bonus color pages.
GAME OF THRONES
On sale Mar 21
Game of Thrones Journal: Daenerys $9.99
Game of Thrones Journal: Throne $9.99
Game of Thrones Magnetic Bookmark Set $6.99
Game of Thrones Playing Cards $4.99
Game of Thrones House Sigil Magnet Set $8.99
Game of Thrones Character Magnet Set $8.99
Game of Thrones Hand of the King Metal Pin $12.99
Game of Thrones Coffee Mug: Stark $12.99
Game of Thrones Coffee Mug: Targaryen $12.99
Game of Thrones House Sigil Coaster Set $9.99
Game of Thrones Embroidered Patch: Stark $4.99
Game of Thrones Embroidered Patch: Targaryen $4.99
Game of Thrones Embroidered Patch: Baratheon $ 4.99
Game of Thrones Embroidered Patch: Lannister $4.99
https://storage.googleapis.com/scb22uploads/2011/12/darkhorse_logo-155x155.jpg
155
155
Nacho
https://storage.googleapis.com/scb22uploads/2021/05/logo-enfold-header.svg
Nacho
2011-12-13 11:33:08
2018-02-26 18:56:12
Dark Horse Solicitations Marzo 2012