Dark Horse Solicitations Julio 2012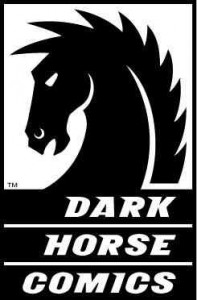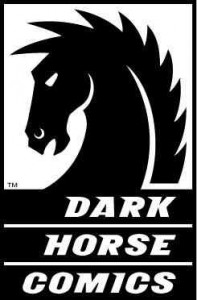 Les pido a ustedes cienes de miles de millones de disculpas, pero entre obligaciones laborales y personales complicadillo tengo el asunto de las solicits del Caballo Oscuro para julio.
Pero no puedo dejar pasar el avisarles sobre la publicación de Bucko, una novela grafica tapaduriana escrita por Jeff Parker que tiene bastante buena pinta.
Ni permitir que se queden sin saber que tenemos nueva entrega del maravilloso Concrete, que poco se prodiga pero siempre gusta.
O advertirles que intentarán resucitar la cabecera de Eerie, con nuevas y escalofriantes historias de miedito y mucho yuyu. En su primera entrega tenemos nada menos que a David Lapham y Christopher Taylor a los guiones.
Ah! Y que la tomadura de pelo del mes viene de mi adorado Mignola verso, dónde pretenden sacarnos 100$ por un tomo de 256 páginas protagonizado por Joe, el Golem de BPRD.
Ups… que viene el jefe!!!
Miren el listado completo a continuación y ya hablamos otro día
ALABASTER #4 (of 5)
Caitlín R. Kiernan (W), Steve Lieber (A), Rachelle Rosenberg (C), and Greg Ruth (Cover)
On sale July 11
FC, 32 pages
$3.50
Miniseries
Award-winning author Caitlín R. Kiernan brings one of her most enduring and popular creations to comics!
In a scant few days, Maisie has gone from werewolf to ghost, and from Dancy's would-be murderer to her erstwhile ally. Now, finally, Dancy's enigmatic guide tells her story—and Dancy gets her first real glimpse into the evil infesting the town.
• "Ms. Kiernan is a cartographer of lost worlds." –New York Times
ANGEL & FAITH #12
Christos Gage (W), Rebekah Isaacs (A/Variant cover), Dan Jackson (C), and Steve Morris (Cover)
On sale July 25
FC, 32 pages
$2.99
Ongoing
Using remnants of magic, Angel, Faith, Willow, and Connor have entered the hell dimension where no one should—or really, could—dare go: Quor-Toth! Willow's quest to restore magic to Earth was her objective in attempting the impossible; Angel's objective was . . . something else. And Faith? She's along to make sure that everyone's feet stay on the ground, and out of anything they might regret.
• Executive produced by Joss Whedon!
• Follows the events of Buffy Season 8!
• Willow joins the crew!
ANGELIC LAYER BOOK 1 TP
CLAMP (W/A)
On sale Sept 19
b&w, 480 pages
$19.99
TP, 5 1/8″ x 7 1/4″
Junior-high student Misaki Suzuhara has just arrived in Tokyo to live with her glamorous TV news star aunt and to attend the prestigious Eriol Academy. But what excites her above everything is Angelic Layer, the arena game where you control an Angel—a miniature robot fighter whose moves depend on your mind! Misaki's small, just like her Angel, Hikaru (named after her favorite manga, Magic Knight Rayearth), but her natural battle skills have been recognized by a very odd scientist, Ichiro "Icchan" Mihara. Before she knows it, Misaki is an up-and-coming contender in Angelic Layer . . . and in way over her not-very-tall head! How far can enthusiasm take her in an arena full of much more experienced fighters . . . and a game full of secrets . . . ?
• Popular anime TV series currently streaming on Crunchyroll.
• Remastered from the original artwork.
• Book 1 contains several bonus illustrations in full color.
AVATAR: THE LAST AIRBENDER—THE PROMISE PART 3 TP
Gene Luen Yang (W), Michael Dante DiMartino (W), Bryan Konietzko (W), and Gurihiru (A/Cover)
On sale Sept 26
FC, 80 pages
$10.99
TP, 6″ x 9″
Avatar: The Last Airbender creators Michael Dante DiMartino and Bryan Konietzko bring The Promise to its explosive conclusion!
The Harmony Restoration Movement has failed, and the four nations are plunged back into war! In the midst of the battle, can Aang and Fire Lord Zuko mend the rift between them, or will Aang be forced to take actions that can't be undone?
Written by Eisner winner and National Book Award nominee Gene Luen Yang (American Born Chinese) and drawn by Gurihiru (Thor and the Warriors Four), this is the adventure Avatar fans have been craving!
• With the brand-new show Legend of Korra, the time is right for Airbender fever to return!
• Avatar is among the most acclaimed animated shows of all time!
Elect Axe Cop!
AXE COP: PRESIDENT OF THE WORLD #1 (of 3)
Malachai Nicolle (W), Ethan Nicolle (A/Cover), and Dirk Erik Schulz (C)
On sale July 25
FC, 32 pages
$3.50
Miniseries
Axe Cop has been appointed president of the whole world! But what will Axe Cop and his friends do in a world with no bad guys? Look to defeat the bad guys from outer space, of course! Written by 8-year-old Malachai Nicolle and drawn by his 31-year-old brother Ethan Nicolle, Axe Cop is commander in chief of hilarious adventures as only a kid could imagine!
• Brand-new print-exclusive story—never seen before!
• Upon its debut as a webcomic in December of 2009, Axe Cop was instantly hailed as a one-of-a-kind hit!
BALTIMORE: DR. LESKOVAR'S REMEDY #2 (of 2)
Mike Mignola (W), Christopher Golden (W), Ben Stenbeck (A/Cover), and Dave Stewart (C)
On sale July 18
FC, 32 pages
$3.50
Miniseries
As his surgically enhanced monsters attack Lord Baltimore, the crazed doctor reveals a plan to kill all the innocents before the plague of vampires can get them first.
"This is supernatural horror at its finest!"—Fangoria
"Crisp, clean, and drenched in blood." —Comic Attack
BERSERK VOLUME 36 TP
Kentaro Miura (W/A)
On sale Sept 19
b&w, 208 pages
$14.99
TP, 5 1/8″ x 7 1/4″
What Guts the Black Swordsman and his companions had seen as an island refuge from monstrous sea creatures and the ghost ship of the demonic Bonebeard is in fact the very lair of the malefic sea god that controls them. With no avenue of escape, Guts must once again don the Berserker armor to give his company any chance of survival. But without the protective influence of the sorceress Schierke, Guts risks being forever lost within the cursed armor and becoming an even greater threat to his comrades!
• Inspired the popular anime series.
• Over 500,000 copies of Berserk volumes in print.
B.P.R.D. HELL ON EARTH: THE DEVIL'S ENGINE #3 (of 3)
Mike Mignola (W/Variant cover), John Arcudi (W), Tyler Crook (A), Dave Stewart (C), and Duncan Fegredo (Cover)
On sale July 18
FC, 32 pages
$3.50
Miniseries
As Zinco's latest scheme ends in disaster, Fenix and Devon escape the bat-faced monsters and reveal why Abe needed to die.
• From the pages of Hellboy!
• It's all going to hell in 2012!
"Don't be like me, waiting for the right time to start reading. The time is now." —Geeks of Doom
B.P.R.D. HELL ON EARTH: EXORCISM #2 (of 2)
Mike Mignola (W), Cameron Stewart (W/A), Dave Stewart (C), and Viktor Kalvachev (Cover)
On sale July 25
FC, 32 pages
$3.50
Miniseries
Field agent Ashley Strode attempts to purge a demon from a 100-year-old exorcist, utilizing a deadly rite that sends both of them into a spiritual hell.
• Owl demons!
• Featuring the origin of Ota Benga from B.P.R.D.: 1947.
BUCKO HC
Jeff Parker (W) and Erika Moen (A/Cover)
On sale Sept 19
FC, 136 pages
$19.99
HC, 8″ x 8″
After discovering a dead body in an office bathroom, hungover job interviewee Rich "Bucko" Richardson becomes suspected of the murder. What he thinks is a quest to find the real killer turns into a weeklong romp through the wilds of Portland, Oregon, complete with bike-mounted cover bands, steampunk Makers, Juggalos, SuicideGirls, meth heads, so much absinthe, and an entire city made of books. After taking the Internet by storm, Jeff Parker and Erika Moen's dirty, funny murder mystery is now the most hilarious book in comic shops!
• Includes brand-new strips, commentary, and info on the real-life inspirations for Bucko!
• Best new webcomic of 2011!
BUFFY THE VAMPIRE SLAYER SEASON 9 #11
Andrew Chambliss (W), Georges Jeanty (P/Variant cover), Nathan Massengill (I), Dexter Vines (I), Michelle Madsen (C), and Phil Noto (Cover)
On sale July 11
FC, 32 pages
$2.99
Ongoing
Buffy is trying something new—not Slaying. WHAT?! Enter Kennedy. Slayer. Ex-girlfriend of magicless Willow. Bossy. She's joined a company that hires Slayers to act as bodyguards for high-profile clients, and Buffy is her most recent recruit. But Buffy is having a little trouble letting go of Slaying. Things that go bump in the night are kinda her forte. Luckily . . . her first client is having some woeful demon trouble that Buffy can't wait to sink her stake into.
• Executive produced by Joss Whedon!
• Buffy the bodyguard!
• Kennedy returns!
BUFFY THE VAMPIRE SLAYER SEASON 8 VOLUME 2 LIBRARY EDITION HC
Joss Whedon (W), Drew Goddard (W), Jeph Loeb (W), Georges Jeanty (P), Karl Moline (P), Eric Wight (P), Ethen Beavers (P), Adam Van Wyk (P), Andy Owens (I), Michelle Madsen (C), Lee Loughridge (C), and Jo Chen (Cover)
On sale Sept 12
FC, 320 pages
$29.99
HC, 8" x 12 3/16"
The Slayer legion is organized and encountering mega-obstacles, while Twilight's threatening reach continues to expand. Buffy and her Slayers travel to Tokyo to face a new kind of vampire with powers they've only witnessed in Dracula . . . Then, Willow and Buffy head to New York to investigate the secrets behind Buffy's scythe; ever full of the unexpected, Buffy is transported to a dystopian future where her first chance meeting is with Fray, future Slayer! Collects Buffy the Vampire Slayer Season 8 #11–#20.
• Written by Joss Whedon!
• A New York Times bestseller!
• Deluxe, oversized hardcover edition!
• Includes never-before-seen sketch materials!
CARDCAPTOR SAKURA BOOK 4 TP
CLAMP (W/A)
On sale Sept 26
b&w, 592 pages
$19.99
TP, 5 3/4" x 8 1/4"
It's the conclusion of Cardcaptor Sakura!
Now is the time for people to admit the feelings for other people they've held secret . . . but there are so many feelings, running in so many directions! What are the true desires of Eriol, the powerful young boy who is the reincarnation of Clow Reed . . . and why did he wish that Sakura would replace him as Master of the Clow . . . ?
• Book 1 made eight critics' lists for Best Manga of 2010!
• Remastered from the original artwork!
• Contain illustrations in full color, more than any previous book in the series!
• Inspired the anime TV series and movies, released through Geneon.
THE CHRONICLES OF KING CONAN VOLUME 3 TP
Doug Moench (W), Marc Silvestri (P), Ron Frenz (P), Alan Kupperberg (P), Ricardo Villamonte (I), Ernie Chan (I), George Roussos (C), and John Buscema (Cover)
On sale Sept 12
FC, 208 pages
$18.99
TP, 7″ x 10″
"Kings are ever plagued by enemies." The words of the Aquilonian ruler Conan are never more true than when a dark cabal of sorcerers threaten the throne and the lives of the royal family. But even against horrors from beneath the earth, murderous demons from beyond the grave, or ancient baleful gods summoned from dark dimensions, courage, love, and a good sword are formidable proof against evil when wielded by the mighty hand of the barbarian king!
• Featuring early work of superstar artist Marc Silvestri.
• Continues the re-presentation of the long-out-of-print Conan titles from Marvel Comics.
Big heist, Conan style!
CONAN THE BARBARIAN #6
Brian Wood (W), James Harren (A), Dave Stewart (C), and Massimo Carnevale (Cover)
On sale July 11
FC, 32 pages
$3.50
Ongoing
Brian Wood and James Harren pull out all the stops in the blowout conclusion to "The Argos Deception"!
With Conan loose in Messantia, pirate queen Bêlit and her crew hit the city hard. Messantia's soldiers think they're dealing with a simple barbarian, but they've just stepped into Bêlit's trap!
• Brian Wood's (Northlanders, The Massive) second arc concludes!
• Art by rising star James Harren (Nation X, B.P.R.D.)!
"James Harren's art echoes the old EC horror masters while still managing to be current. The motion of the action is superb on every page and it is ably matched by the character moments in between." —Comic Book Resources
A COMICS ICON RETURNS!
CONCRETE: THREE UNEASY PIECES
Paul Chadwick (W/A/Cover)
On sale July 18
FC, 24 pages
$2.99
One-shot
One of the medium's all-time greats is back in this collection of Concrete stories from the relaunched Dark Horse Presents! In three new adventures, the most human of heroes intervenes in a burglary that turns out to be much more, investigates a possible sighting of the aliens who gave him his rocky body, and develops an alternative to the Taser: himself. This issue strikes the perfect balance of inviting stories for new readers and character development for longtime fans!
• Collecting the Concrete stories from Dark Horse Presents #1–#3!
• Great jumping on point for new readers!
CREEPY COMICS #9
Doug Moench (W), Doselle Young (W), Emily Carroll (W/A), Kelley Jones (A), Dean Ormston (A), and David Palumbo (Cover)
On sale July 4
b&w, 48 pages
$4.99
Ongoing
No rest for the wicked! Uncle Creepy doesn't need a summer vacation when he can spend the time scuba-diving through comics' darkest, murkiest waters. In this issue he's surfaced with a batch of our most fearsome features to date, as Doug Moench and Kelley Jones (Batman: Unseen) continue their tale of Lovecraft insanity, Doselle Young (The Monarchy) delves into the murderous side of parallel universes, Emily Carroll (His Face All Red) brings horror from a spooky kitchen knife, and more, plus a classic reprint from Creepy magazine.
• 48 pages of the finest in illustrated horror from Doug Moench, Kelley Jones, Doselle Young, Emily Carroll, and more!
"Creepy Comics . . . should appeal to any and all fans of horror tales, not just old-school revivalists." —The Onion's A. V. Club
CRIMINAL MACABRE: THE IRON SPIRIT HC
Steve Niles (W) and Scott Morse (A/Cover)
On sale Sept 12
FC, 32 pages
$19.99
HC, 9″ x 12″
A haunted veteran leads monster hunter Cal McDonald to a creepy subterranean military base where mad-science experiments were conducted on US soldiers.
Steve Niles (30 Days of Night) takes his occult detective into a new collector's format with Eisner winner Scott Morse of Pixar and TR!CKSTER fame!
• Printed as an oversized hardcover in a deluxe format.
• A perfect introduction for new readers!
"Steve Niles has beaten up his main man, broken him down and now stands on the precipice of reinventing him with a conflict on the horizon that portends to be nothing short of epic." —Newsarama
DARK HORSE PRESENTS #14
John Layman (W), Kelly Sue DeConnick (W), Carla Speed McNeil (W/A), Dean Motter (W/A), Mike Baron (W), Mark Verheiden (W), Tony Puryear (W/A/Cover), Chad Lambert (W), George Schall (W/A), Rodrigo Alonso (W), Nate Cosby (W), Michael Avon Oeming (W/A), Bo Hampton (W/A), Mike Russell (W/A), Sam Kieth (A), Phil Noto (A), Apri Kusbiantoro (A), Steve Rude (A/Cover), Evan Shaner (A), Robert Tinnell (W), and Mark Nelson (A)
On sale July 18
FC, 104 pages
$7.99
Ongoing
The best-selling anthology just upped the ante! This 104-page flipbook boasts a special Nexus back cover alongside new installments of Aliens, Ghost, and Mister X, and the debut of Michael Avon Oeming's The Wild Rover!
• Oversized 104-page issue!
• Delve into sci-fi with a new comic tie-in to TNT's Falling Skies!
EERIE ARCHIVES VOLUME 11 HC
Richard Margopoulos (W), Steve Skeates (W), Al Milgrom (W), Doug Moench (W), Budd Lewis (W), Gerry Boudreau (W), Sanjulian (A), Ken Kelly (A), Paul Neary (A), Neal Adams (A), Vincente Alcazar (A), Esteban Maroto (A), Tom Sutton (A), and Martin Salvador (A)
On sale Sept 26
b&w, 248 pages
$49.99
HC, 8 3/8" x 10 7/8"
Collecting issues #52-#55 of Warren Publishing's legendary Eerie horror anthology, this deluxe hardcover features the character Hunter—the deadly demon killer of the future—making an explosive debut. Esteban Maroto continues his enchanting tales of Dax the Warrior, and Shreck struggles for survival on a dangerous, irradiated alternate world! A run of breathtaking covers by Sanjulian and Ken Kelly and a do-it-yourself Werewolf! board game top off this fine collection of 1970s horror tales!
• The greatest horror comics of all time!
EERIE COMICS #1
David Lapham (W/A), Christopher Taylor (W), Rafa Garres (A), and Jim Pavelec (Cover)
On sale July 4
b&w, 32 pages
$2.99
Ongoing
Uncle Creepy's been having all the fun in Dark Horse's revival of classic Warren magazines, so now it's Cousin Eerie's turn! The terrifying treasury of sinister sci-fi and fearsome fantasy returns with two all-new stories to thrill and chill, plus a classic reprint! First up is a dose of robotic paranoia from red-hot writer/artist David Lapham, followed by way-too-close encounters from Creepy veteran Christopher Taylor! Your trip to the comics store is about to get a lot more horrifying!
• All-new frights!
• Featuring star writer/artist David Lapham (The Strain, Stray Bullets)!
• Presented in glorious, ghoulish black-and-white!
FATIMA: THE BLOOD SPINNERS #2 (of 4)
Gilbert Hernandez (W/A/Cover)
On sale July 18
b&w, 24 pages
$3.99
Miniseries
Love and Rockets' Gilbert Hernandez continues his scary and sexy romp through the zombie-infested future! With the irresistible drug "spin" turning more and more people into shambling brain-eaters, the beautiful Fatima finds herself one of the last agents standing against them. But with conspiracy theories running rampant, it's impossible to tell if she's on the right side or if her own organization is responsible for unleashing the plague!
• From Love and Rockets cocreator Gilbert Hernandez!
• Zombies, drug lords, and gorgeous women!
"I picture Gilbert Hernandez approaching his drawing board these days like Lawrence of Arabia approaching a Turkish convoy: 'NO PRISONERS! NO PRISONERS!'" —Comic Book Resources
THE GOON #40
Eric Powell (W/A/Cover)
On sale July 25
FC, 32 pages
$3.50
Ongoing
Back in his teenage days when Prohibition was going on, Goon used to hot-rod moonshine past the law for fun and profit. That is, until he ran into a gang of gearhead rockabilly ghouls out for blood!
• A bootleggin' Goon takes on undead rockabillies!
• The Goon goes monthly!
• "GO ON, READ THE GOON!"—Major Spoilers
JOE GOLEM AND THE DROWNING CITY DELUXE HC
Mike Mignola (W/Cover) and Christopher Golden (W)
On sale Sept 26
FC, 256 pages
$99.99
HC, 7″ x 10″
After a séance gone horribly wrong, strange men wearing gas masks and rubber suits abduct the aging psychic Orlov the Conjuror, sending his young assistant Molly McHugh racing through the canals of a submerged Manhattan.
As Molly flees her captors through a sunken city full of scavengers, her one hope comes in the form of two strange men: Simon Church, a Victorian-era detective kept alive by clockwork gears and magic, and his assistant, Joe Golem, whose mysterious past is hinted at in dreams of stone and witches.
• The deluxe limited-edition collection features multiple illustrations, an exclusive print signed by the writers, and a handsome slipcase. Limited to 1, 000 copies.
• Features the previously unpublished in print Joe Golem story "Joe Golem and the Copper Girl."
"Joe Golem and the Drowning City is a warm, wicked, frantic tale of noble monsters and monstrous men. Not merely weird and not simply gorgeous, this supernatural steampunk fable is intimate and profound. It is dreadful and sublime." —Cherie Priest (Boneshaker)
MARVEL CLASSIC CHARACTER SERIES 2 #2: SUB-MARINER
On sale August 22
Limited to 750 numbered pieces
Packaged in its own tin box, with a pin-back button and character booklet
Measures 5 1/2″ tall
$49.95
Dark Horse is pleased to launch the Marvel Classic Character Series 2 line of Syroco-style statuettes. The second release in this series is Sub-Mariner, a.k.a. Prince Namor, who is often referred to as one of Marvel's very first mutants.
Originally created by writer/artist Bill Everett, Sub-Mariner publicly debuted in 1939. Prince Namor is a character that is a mix of both hero and villain. This pose is loosely based off of the cover of Sub-Mariner #1 from May 1968.
MASS EFFECT: HOMEWORLDS #3
Mac Walters (W), John Dombrow (W), Jeremy Barlow (W), Garry Brown (A), Michael Atiyeh (C), Anthony Palumbo (Cover), and Mike Hawthorne (Variant over)
On sale July 25
FC, 32 pages
$3.50
Miniseries
Mass Effect: Homeworlds returns with a brand-new tale of turian Garrus Vakarian, from Garrus's Mass Effect 3 writer John Dombrow! Garrus has fought valiantly alongside Commander Shepard, but his time away from his home planet Palaven has seen crime and corruption take hold there, a contradiction that becomes clearer as he investigates the murder of a turian on Omega. Cutting to the heart of Homeworlds, Garrus must choose between fighting for the galaxy or protecting his home!
• From Mass Effect 3 writers Mac Walters and John Dombrow!
• Script by Jeremy Barlow (Star Wars: Rebellion)!
THE MASSIVE #2
Brian Wood (W), Kristian Donaldson (A), Dave Stewart (C), J. P. Leon (Cover), and Grampá (Variant cover)
On sale July 11
FC, 32 pages
$3.50
Ongoing
Hidden from pirates in the ice and fog of the Bering Sea, the crew of the Kapital weigh the risk of detection against the need to rescue their missing crewmates. Revealed are details about the events of the crash, including the Kapital's resupply visit to an underwater Hong Kong and the new city that has, literally, grown out of the debris.
Hyperdetailed world building meshed with forward-thinking social sci-fi.
• The perfect follow-up to Wood's DMZ!
• New title from New York Times bestseller Brian Wood!
• At the end of the world, the story begins.
"The Massive is a book to keep an eye on in 2012." —IGN
MIND MGMT #3
Matt Kindt (W/A/Cover)
On sale July 25
FC, 24 pages
$3.99
Ongoing
As Meru's investigation of MIND MGMT takes her to China and its "miracle dolphins," she begins to realize that the clues she's been following have been intentionally left for her. What do the horrors she's seen on her journey have to do with a psychic espionage agency dating back to WWI, and why does its most notorious defector, Henry Lyme, want Meru to find him?
• Akira meets Apocalypse Now.
• From the creator of 3 Story and Super Spy!
• Each issue features bonus MIND MGMT case files!
"[Matt Kindt] is quickly proving himself to be a force to be reckoned with, if he hasn't already." —ComicsAlliance
OREIMO VOLUME 1 TP
Tsukasa Fushimi (W) and Sakura Ikeda (A/Cover)
On sale Sept 5
b&w, 200 pages
$10.99
TP, 5 1/8" x 7 1/4"
High-school student Kyosuke doesn't get along with his cranky, dismissive, and secretive 14-year-old little sister Kirino, but he finds himself somehow protecting Kirino's secrets—she's not only a fashion model and a great student, but she's got a huge collection of naughty video games and anime! This hilarious, charming hit series is filled with surprises and outrageous laughs. Who says girls can't be otaku, too?
• The original "light novels" in Tsukasa Fushimi's Ore no Imouto ga Konnani Kawaii Wake ga Nai series have sold over 950,000 copies in Japan.
• The anime adaptation has been extremely popular in both Japan and America!
• Each volume features color pages, bonus funnies, and your letters!
RESET #4 (of 4)
Peter Bagge (W/A/Cover)
On sale July 18
b&w, 24 pages
$3.50
Miniseries
With the Reset project's implementers, lab assistants, and bigwigs all seeming to run amuck in chaos and confusion, Guy Krause is—for once in his life—the man with the plan, by comparison. And his plan? Get the girl, of course! Has being a guinea pig for science really changed Guy all that much? And will his final, horrible moments strapped in the Reset machine break him or totally reinforce his new outlook on life? Peter Bagge, the creator of the acclaimed Hate and Apocalypse Nerd comics, returns with an offbeat, hilarious new series that asks the question "If you could relive your life, would you make a BIGGER mess of it?"
• From multiple Harvey and Eagle Award winner Peter Bagge!
RESIDENT ALIEN #3
Peter Hogan (W) and Steve Parkhouse (A/Cover)
On sale July 25
FC, 32 pages
$3.50
Miniseries
Stranded and living undercover on our planet, the alien now known as Dr. Harry Vanderspeigle races to solve a small-town crime before federal agents close in on him and discover his secret! Biding his time in the sleepy town of Patience, USA, Dr. Harry has masked his existence with a form of alien telepathy. There are those who are resistant to his strange powers, however, and Harry's time is running out. Someone very close to him is about to blow his cover! Acclaimed creators Peter Hogan (2000 AD, Tom Strong) and Steve Parkhouse (Milkman Murders, Doctor Who) deliver a truly unique sci-fi adventure tale with heart and humor!
• From the writer of Tom Strong and the artist for Alan Moore's The Bojeffries Saga!
• Soon-to-be featured on Felicia Day's Geek and Sundry channel on YouTube!
RETRO-A-GO-GO! OLIVIA BETTIE PAGE
On sale Aug 15
Dark. Mysterious. Irresistible. It's the dark angel, Bettie Page, at her seductive best. Bettie's black bangs, long leather gloves, and smoky stare could only be captured by the pinup master, Olivia. Dark Horse is proud to present Retro-a-go-go!'s newest line of essential lifestyle accessories, all featuring the amazing officially licensed art of Olivia.
Olivia Bettie Page Red Devil Flask: $29.99
Olivia Bettie Page Red Devil Belt Buckle: $19.99
Olivia Bettie Page Red Devil Cigarette Case: $29.99
Olivia Bettie Page Red Devil Round Compact: $19.99
Olivia Bettie Page Red Devil Personal Case: $27.99
Olivia Bettie Page Red Devil Small Case: $22.99
Olivia Bettie Page Red Devil Pillbox: $15.99
Olivia Bettie Page Bizarre Belt Buckle: $19.99
Olivia Bettie Page Bizarre Small Case: $22.99
Olivia Bettie Page Bizarre Personal Case: $27.99
Olivia Bettie Page Bizarre Cigarette Case: $29.99
Olivia Bettie Page Bizarre Flask: $29.99
Bettie Page Bizarre Round Compact: $19.99
Bettie Page Bizarre Pillbox: $15.99



REX MUNDI OMNIBUS VOLUME 1 TP
Arvid Nelson (W), EricJ (A), Jim Di Bartolo (A), Juan Ferreyra (A/C/Cover), Brian Churilla (A), and Jeromy Cox (C)
On sale Sept 5
FC, 584 pages
$24.99
TP, 6" x 9"
Paris, 1933. Europe is still in the grip of feudalism, sorcerers stalk the streets at night, and secret societies vie for power.
When a medieval scroll disappears from a Paris church, Dr. Julien Saunière begins uncovering a series of horrific ritual murders connected to the Catholic Church. His investigation turns into a one-man quest to uncover the deepest secrets of Christianity, a trail of conspiracy that extends all the way to the walls of Jerusalem during the First Crusade.
• Collects Rex Mundi Volumes #1-3.

STAR WARS: BLOOD TIES—BOBA FETT IS DEAD #4 (of 4)
Tom Taylor (W) and Chris Scalf (A/Cover)
On sale July 25
FC, 40 pages
$3.50. Miniseries
The man behind the murder of Boba Fett has sent his army of mercenaries to kill Fett's ex-wife and child, and Boba's half-brother Connor Freeman.
But what if Boba Fett isn't quite as dead as everyone thinks? Then there might be . . .
Hell. To. Pay.
• Back from the dead!

STAR WARS: CRIMSON EMPIRE III—EMPIRE LOST TP
Mike Richardson (W), Paul Gulacy (P), Michael Bartolo (C), and Dave Dorman (Cover)
On sale Sept 19
FC, 144 pages
$19.99
TP, 6 5/8" x 10 3/16"
Kir Kanos, the last surviving member of Emperor Palpatine's Royal Guard, is ready to settle a score with Luke Skywalker and those others whom he blames for the death of his Emperor. But standing in Kanos's path is his former adversary and almost love interest Mirith Sinn. And both of them have become pawns in a secret plot by an Imperial cabal!
• The final chapter in the Crimson Empire saga!



STAR WARS: THE CRIMSON EMPIRE SAGA HC
Mike Richardson (W), Randy Stradley (W), Paul Gulacy (P), P. Craig Russell (I), Randy Emberlin (I), Dave Stewart (C), Michael Bartolo (C), and Dave Dorman (Cover)
On sale Sept 12
FC, 504 pages
$34.99
HC, 6" x 9"
The blood-soaked tale of the last surviving member of Emperor Palpatine's Royal Guard is now complete in one dust-jacketed hardcover edition! From revenge to redemption, the story of Kir Kanos takes him from the deserts of Yinchorr, to the halls of Imperial power, and to the inner circle of the New Republic. Included are encounters with Darth Vader, Boba Fett, Luke Skywalker, and Leia Organa Solo. An epic tale in one epic tome!
• The complete Crimson Empire Saga in one deluxe edition!Darth Maul lives!



STAR WARS: DARTH MAUL—DEATH SENTENCE #1 (of 4)
Tom Taylor (W), Bruno Redondo (P), and Dave Dorman (Cover)
On sale July 25
FC, 32 pages
$2.99
Miniseries
By now the galaxy has learned the terrible truth: Sith Lord Darth Maul still lives. Worse, he has joined forces with his brother Savage Opress!
The Jedi are searching for them and, after Maul and Opress cut a murderous swath through the Outer Rim, so is an army of mercenaries hired by a wealthy mine owner.
Darth Maul has a price on his head, and for him there is only one way to deal with such a problem: go directly to the source!
• A direct follow-up to the events in the television series The Clone Wars!



STAR WARS: DARTH VADER AND THE GHOST PRISON #3 (of 5)
Haden Blackman (W), Agustin Alessio (A), and Dave Wilkins (Cover)
On sale July 18
FC, 32 pages
$3.50
Miniseries
Cadet Tohm, in the company of Darth Vader, Moff Trachta, and the wounded Emperor, has finally reached the mysterious Ghost Prison.
Vader battles the Jedi guard and Trachta wreaks vengeance on a particular prisoner. The Emperor's condition is stabilized, but they must find a way to combat the uprising back on Coruscant. Vader plans to use the only army available to him—the inmates of the Ghost Prison. But the prisoners have begun to revolt . . .
• The secret of the Ghost Prison is revealed!



STAR WARS: KNIGHT ERRANT—ESCAPE #2 (of 5)
John Jackson Miller (W), Marco Castiello (P), Vincenzo Acunzo (I), Michael Atiyeh (C), and Benjamin Carré (Cover)
On sale July 11
FC, 32 pages
$3.50
Miniseries
Working with a team of Sith reconnaissance troops searching for a powerful relic, Jedi Knight Kerra Holt is getting a firsthand look at the battles between warring Sith lords. Witnessing all the destruction is making her have second thoughts about her mission, but painful memories push her forward, overriding her conscience. Kerra is falling deeper into the world of the Sith—will she be able to climb out?
• Kerra Holt—on a mission for the Sith!
• John Jackson Miller's Knight Errant novel from Del Rey was a New York Times bestseller!



THE STRAIN #6
David Lapham (W), Mike Huddleston (A/Cover), Dan Jackson (C), and E. M. Gist (Cover)
On sale July 11
FC, 32 pages
$3.50. Ongoing
An inexplicable epidemic that's mutating people into bloodthirsty beasts forces Dr. Ephraim Goodweather to turn to an unlikely source for help. What secrets might be revealed in a pawnshop in Brooklyn? A plague is coming. Is it already too late to save Manhattan from this vampiric menace?
• Adapting the Strain Trilogy from director Guillermo del Toro and Chuck Hogan!



VAMPIRE HUNTER D VOLUME 18: FORTRESS OF THE ELDER GOD TP
Hideyuki Kikuchi (W) and Yoshitaka Amano (A/Cover)
On sale Sept 5
b&w, 192 pages
$10.99
TP, 5 1/8" x 7 1/4"
D, the ageless, supernatural Vampire Hunter, takes charge protecting the survivors of an aircraft that has crash-landed in a deadly zone known as "the Playground." But before D can assist them, he must first battle a legion of undead warriors swarming from the fortress of the Sacred Ancestor, the oldest vampire in existence!
• Published in conjunction with Digital Manga Publishing.
• Features line illustrations by Final Fantasy designer Yoshitaka Amano.
https://storage.googleapis.com/scb22uploads/2012/04/darkhorse_logo-197x300.jpg
300
197
Nacho
https://storage.googleapis.com/scb22uploads/2021/05/logo-enfold-header.svg
Nacho
2012-04-20 12:00:05
2018-02-26 18:59:14
Dark Horse Solicitations Julio 2012