Dark Horse Solicitations Febrero 2012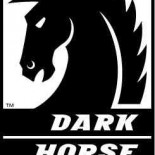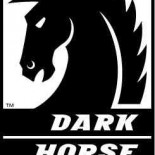 Seguimos cubriendo las novedades mensuales de las editoriales americanienses que demuestran que hay lecturas más allá de las dos grandes pijamistas. Y en éste mes de febrero Dark Horse nos ofrece un par o tres de perlillas a las que no hay que perderles la pista.
Por un lado nos presentan el tercer TPB de Brody's ghost. Igual no os suena de nada, no me extraña. Pero es que a mí Mark Crilley ya me ganó hace eones con su Akiko y es de ésos autores de los que me resisto a dejar de seguir.
Tenemos también el inicio de una nueva serie de Conan, con el original título de Conan The Barbarian. Que igual muchos pensarían que ya están bastante saturados del cimmeriense, pero cuando vemos que el escritor a cargo es Brian Wood, la verdad es que despierta como mínimo nuestra curiosidad. Y la despierta lo suficiente como para comprarlo, por supuestamente…
Para los corbenianos tenemos la recopilación del Murky World que Richard nos ha ido publicando en el DH Presents ahora editado en un one-shot de 32 paginillas en blanco y negro.
Y aparte de éso, la continuación de los distintos "versos" de la editorial: el buffyverso, el starwarsverso y el mignolaverso. Que, a riesgo de hacerme cansino y ya que editan el tercer Hardcover de la serie, aprovecho para recomendar una vez más el B.P.R.D.
Como curiosidad final, la figura de Marvel Clásica de éste mes el el Dr. Extraño basado en un diseño de Ditko.
4″ DOMO FLUORESCENT BLACK LIGHT VINYL FIGURES
On sale Mar 7
All figures are $14.99 each
4″ Domo Black Light Vinyl Figure Blue
4″ Domo Black Light Vinyl Figure: Red
4″ Domo Black Light Vinyl Figure: Green
4″ Domo Black Light Vinyl Figure: Pink

4″ Domo Black Light Vinyl Figure: Purple
4″ Domo Black Light Vinyl Figure: Blue
4″ Domo Black Light Vinyl Figure: Yellow
Your favorite Japanese furball with teeth now comes in vinyl form in a mélange of psychedelic fluorescent colors that glow under black light! Choose from seven different colors—or heck, get them all! Each figure comes individually packaged in a full-color window box.
ANGEL & FAITH #7
Christos Gage (W), Rebekah Isaacs (A/Variant cover), Dan Jackson (C), and Steve Morris (Cover)
On sale Feb 29
FC, 40 pages
$2.99
Ongoing
Horrors across the London landscape have led Angel and Faith to a certain hot new vampire in the underground scene . . . Drusilla. She is back in her homeland and feeling better than ever!
While Angel indecisively deals with Dru, Faith must sort out an unexpected guest of her own who promises to rile up her inner turmoil with stories from the past.
• Drusilla returns!
• Executive produced by Joss Whedon!
BUFFY THE VAMPIRE SLAYER SEASON 9 #6
Andrew Chambliss (W), Georges Jeanty (P/Variant cover), Dexter Vines (I), Michelle Madsen (C), and Phil Noto (Cover)
On sale Feb 8
FC, 40 pages
$2.99
Ongoing
The uptick in the zompire population has the SFPD on Buffy's trail again—but this time, they need her assistance. However, Detective Dowling must settle for a little help from the bleached-blond vampire Spike, as Buffy has become distracted by a rather personal problem that will lead her to Robin Wood.
• New two-issue arc!
• Executive produced by Joss Whedon!
• New regular cover artist Phil Noto (Wolverine and Jubilee).
It's all going to hell in 2012!

B.P.R.D. HELL ON EARTH: THE LONG DEATH #1 (of 3)
Mike Mignola (W/Variant cover), John Arcudi (W), James Harren (A), Dave Stewart (C), and Duncan Fegredo (Cover)
On sale Feb 15
FC, 32 pages
$3.50
Miniseries
A B.P.R.D. task force is assembled to solve a new series of disappearances in the deadly woods from New World. As the team works together to find the monster responsible, tensions arise over one another's loyalties!
• From the pages of Hellboy!
• Year of Monsters variant cover by Mike Mignola.
"Eighty issues in, and B.P.R.D. is still going strong."—Comic Book Resources
B.P.R.D.: PLAGUE OF FROGS VOLUME 3 HC
Mike Mignola (W/Cover), John Arcudi (W), Guy Davis (A), and Dave Stewart (C)
On sale Apr 4
FC, 448 pages
$34.99
HC, 7″ x 10″
Following the Bureau's catastrophic encounter with the monster-god Katha-Hem, Kate heads to France with hopes of bringing Roger back to life, and Daimio reveals the truth about his death in the jungles of Bolivia. The coming frog apocalypse heats up as Abe meets a secret society of Victorian cyborgs with ties to his origins, and Liz's visions grow increasingly dire! From Hollow Earth to King of Fear—the entire war on frogs in four volumes!
• Three Mignola trades in one hardcover!
• Featuring the first appearances of Panya the mummy, Daryl the wendigo, and the origin story of Daimio!
BRODY'S GHOST VOLUME 3 TP
Mark Crilley (W/A/Cover)
On sale Apr 18
b&w, 96 pages
$6.99
TP, 5 1/4" x 7 1/2"
Brody's fight training, under the tutelage of samurai ghost Kagemura, has toughened his body and honed his senses so finely that Brody can not only communicate with ghosts, but envision how and when someone dies. However, his new skills aren't quite powerful enough to uncover the whereabouts of the mysterious Penny Murderer. With the help of the ghost Talia, herself hoping to bring the killer to justice, Brody must result to desperate measures to find the killer before he strikes again—and Brody's received a psychic vision of his ex-girlfriend Nicole in the worst trouble imaginable . . .
• Thirteen-time Eisner Award nominee Mark Crilley!
• Paramount Pictures and Brad have acquired Mark Crilley's Miki Falls.
CLASSIC MARVEL CHARACTERS #5: DR. STRANGE
On sale Jan 11
5 1/2″ tall, limited to 750 numbered pieces
Packaged in its own tin box, with a pin-back button and character booklet
$49.95
The 1960s brought a cultural upheaval in music and art, with a host of new icons entering the scene: The Beatles, Andy Warhol, and of course, Marvel Comics, led by a host of characters that redefined modern comic books.
The fifth statuette in the Marvel Classic Character series is the master of black magic, Dr. Strange. This statuette is based on the art of Steve Ditko from Strange Tales issue #110, the first appearance of Dr. Strange. This ongoing character lineup presents these characters just as they originally appeared, but features a rougher surface texture, visible seam lines, and other slightly distressed aspects, such as paint application. Sculpted by Yoe! Studio.
Brian Wood! Becky Cloonan! Queen of the Black Coast!

CONAN THE BARBARIAN #1
Brian Wood (W), Becky Cloonan (A/Variant cover), Dave Stewart (C), and Massimo Carnevale (Cover)
On sale Feb 8
FC, 32 pages
$3.50
Ongoing
In this sweeping adaptation of Robert E. Howard's fan-favorite "Queen of the Black Coast," Conan turns his back on the civilized world and takes to the high seas alongside the pirate queen Bêlit, setting the stage for an epic of romance, terror, and swashbuckling. This is Conan as you've never seen him, with the combination of one of Robert E. Howard's greatest tales and the most dynamic creative team in comics!
• A perfect jumping-on point for new readers!
• A bold, fresh take on the Cimmerian.
• "Queen of the Black Coast" is the most-requested Conan adaptation!
Pope! Mignola! Darrow! Wood! OMG!

DARK HORSE PRESENTS #9
Paul Pope (W/A), Neal Adams (W/A), Brian Wood (W), Mike Mignola (W/Cover), M. J. Butler (W), Caitlín R. Kiernan (W), Steve Horton (W), Michael Dialynas (A), Andrew Vachss (W), Kristian Donaldson (A), Joe Querio (A), Mark Wheatley (A), Thomas Yeates (A/Variant cover), Steve Lieber (A), and Geof Darrow (A)
On sale Feb 22
FC, 80 pages
$7.99
Ongoing
Comics superstar Paul Pope returns to the pages of DHP, an assassin stalks her prey aboard the world's largest pirate ship in Annala's Blade, and Mike Mignola's hard-boiled pulp hero Lobster Johnson blasts his way through more of the world's most sinister evils!
• A new prose story by Andrew Vachss with illustrations by Geof Darrow!
• Featuring a sneak preview of Caitlin R. Kiernan's Alabaster!
• Brian Wood's The Massive continues!
• Celebrating Tarzan's Centennial!
DARK MATTER #2 (of 4)
Joseph Mallozzi (W), Paul Mullie (W), Garry Brown (A/Cover), and Ryan Hill (C)
On sale Feb 8
FC, 32 pages
$3.50
Miniseries
On the run, with no memory of who they are or where they are going, and being pursued by an unknown enemy, the crew unearths a clue buried deep within the ship's database. Their search for answers leads them to a remote world, an alien threat, and, ultimately, the startling truth about their past!
Fresh off their long tenure on Stargate, Joseph Mallozzi and Paul Mullie create a thrilling new science-fiction universe with kinetic pencils by exciting newcomer Garry Brown!
• By Stargate series writers Joseph Mallozzi and Paul Mullie!
• Sci-fi action at its best!
DOLLHOUSE VOLUME 1: EPITAPHS TP
Andrew Chambliss (W), Jed Whedon (W), Maurissa Tancharoen (W), Cliff Richards (P), Andy Owens (I), Michelle Madsen (C), and Phil Noto (Cover)
On sale Apr 11
FC, 160 pages
$18.99
TP, 7″ x 10″
The Rossum Corporation's Dollhouse technology has gone viral with a synchronized phone call that wiped the minds of everyone it reached, turning them into mindless killers. Those who avoided the call—including show favorites Echo, Alpha, Mag, Zone, and Griff—must try to survive in the sudden apocalypse and be wary of Rossum's expansive technological reach. This is only the beginning! Collects the complete miniseries.
• Created by Joss Whedon!
• Written by series writers Andrew Chambliss, Maurissa Tancharoen, and Jed Whedon!
• Fan-favorite show continues in comics!
Half man! Half Demon! They call him Hunter!

EERIE PRESENTS: HUNTER HC
Richard Margopoulos (W), Budd Lewis (W), Bill DuBay (W), Jim Stenstrum (W), Paul Neary (A), Alex Niño (A), Moreno Casares (A), Al Sanchez (A), E. R. Cruz (A), Ken Kelly (Cover)
On sale Apr 11
b&w, 232 pages
$19.99
HC, 8 3/8″ x 10 7/8″
Son of a mutant general and a human mother, Hunter is a half-breed warrior who fights for survival on a weird, irradiated alternate Earth. Cursed to remain apart from humanity, Hunter still protects the defenseless with the hope that mankind will someday rise from barbarism and rule again! A perfect synthesis of fantasy and science-fiction storytelling, Eerie Presents: Hunter features the artwork of Paul Neary and collects the stories of all three incarnations of the Hunter character. With a new introduction by Dark Horse Comics publisher Mike Richardson, this deluxe hardcover also includes all Hunter spot art pieces and guest appearances that ran in the original Eerie magazine run!
• Every Hunter story finally collected!
• Eerie magazine's infamous hero returns for a new generation of readers!
GANTZ VOLUME 22 TP
Hiroya Oku (W/A)
On sale Apr 18
b&w, 208 pages
$12.99
TP, 5 1/8″ x 7 1/16″
A spectacle without precedent unfolds in the streets of Osaka, leaving a path of complete and utter destruction as the Osaka Gantz team's battle with the aliens in Dotombori continues to escalate. Beset by a growing number of ghouls, each more deadly than the last, even the battle-hardened Gantz warriors find their numbers dwindling. In the midst of the mayhem, Kato must choose between saving innocent bystanders or himself. Can Kato's sense of justice melt the frozen hearts of the Osaka team?
• Gantz has sold over fifteen million copies in Japan!
THE GOON #38
Eric Powell (W/A/Cover) and Dave Stewart (C)
On sale Feb 22
FC, 32 pages
$3.50
Ongoing
You might have thought you knew everything about Goon's past after Chinatown, but there's more to the story. And most of that story has to do with his aunt. How did he come to be raised by her? How did she wind up as a circus performer? And what is the tragedy that ties them inseparably together?
• Dive deeper into the Goon's origin!
• The Goon is back—and bimonthly!
"Powell is serious about his craft, turning in gorgeously grotesque artwork that balances the horror and humor of the script remarkably well. Part H.P. Lovecraft, part Harold Gray, Eric Powell is a twisted genius with the talent to compensate for his perversion."—The A.V. Club
HELLCYON TP
Lucas Marangon (W/A)
On sale Apr 25
FC, 96 pages
$12.99
TP, 7″ x 10″
Military cadet Nika McKay returns to his birthplace, the distant colony moon of Halcyon, only to witness the ruthless suppression of the colony's fledgling independence movement. Joining would-be insurgents, Nika aids in the capture of military "jackets," combat suits of incredible power and capability. Carrying out a guerrilla campaign, Nika and crew become local legends and targets of Earth's ire. Dubbed the "Suicide Division," their nickname may become a prophecy!
• Created by Lucas Marangon (Star Wars, R.I.P.D., Dethklok).
• Rousing military sci-fi!
• Includes the unpublished Hellcyon #4 and bonus extras.
HOUSE OF NIGHT #4 (of 5)
Kent Dalian (W), P. C. Cast (W), Kristin Cast (W), Joëlle Jones (A), Jonathan Case (A/C), Ryan Hill (C), and Jenny Frison (Cover)
On sale Feb 8
FC, 32 pages
$2.99
Miniseries
Having gained a new understanding of her affinities for earth, wind, and water, Zoey Redbird moves into more dangerous territory as she attempts to master a lesson in fire. Zoey seeks guidance from the secret vampyre history of Cleopatra and her relationships with two great Roman leaders—Julius Caesar and Mark Antony.
Readers gain knowledge about Zoey's maturation as a fledgling vamp as she becomes the leader of the Dark Daughters.
• Based on the best-selling novels from P. C. Cast and Kristin Cast!
• A featured title on io9.com's list of the "best comic book news to come out of Comic-Con [2011]"!
• Sexy vampyre romance on the nile!
THE IMMORTAL: DEMON IN THE BLOOD #3 (of 4)
Ian Edginton (W), Vicenç Villagrasa (P), José Luis Río (I/C), and Long Vo (Cover)
On sale Feb 29
FC, 32 pages
$3.50
Miniseries
Years have passed since Enma Houshou received the tattoo that put the demon of immortality inside him. Though he has not aged or changed, the world around him has, becoming a Westernized wonderland of steam-powered marvels.
But with the advances come new terrors—such as the murderous "Yokohama Ripper." Could it be that after so much time Enma has located his sister's killer? Has he found another man with a demon tattoo?
• A mystical tale of love and honor set against a fantasy backdrop of a changing steampunk Japan!
KATSUYA TERADA'S THE MONKEY KING VOLUME 2 TP
Katsuya Terada (W/A)
On sale Apr 25
FC, 160 pages
$16.99
TP, 6″ x 8 1/4″
After a seven-year hiatus, Katsuya Terada, one of Japan's most sought-after commercial illustrators, returns to his adaptation of this saga with The Monkey King Volume 2. A rare example of a manga painted entirely in full color, The Monkey King is the epic of Goku, a savage ape once imprisoned by Lord Buddha himself, but now freed by the monk Sanzo to serve as his bodyguard on a journey to the West . . . across a wasteland filled with weird, violent, and sexy demons!
• Terada's long-awaited sequel!
• Features a wraparound cover, French flaps, and special endpapers.
KING CONAN: THE PHOENIX ON THE SWORD #2 (of 4)
Tim Truman (W), Tomás Giorello (A), José Villarrubia (C), and Andrew Robinson (Cover)
On sale Feb 29
FC, 32 pages
$3.50
Miniseries
Conspirators move in the shadows as King Conan's troops move to quell a Pictish uprising, leaving the newly crowned king exposed to the machinations of four influential traitors who seek to wrest the crown from Conan's lifeless brow! But something even deadlier moves silently in the night, answering the call of the ancient serpent god Set. A faithful servant of darkness, the wizard Thoth-Amon toils in Aquilonia and prays for a rebirth of power that will unleash untold evils!
• Adaptation of the classic Robert E. Howard story by Tim Truman and Tomás Giorello!
• Stunning fantasy covers by Starman cover artist Andrew Robinson!
Twisted gangsters! Surprise villains!

LOBSTER JOHNSON: THE BURNING HAND #2 (of 5)
Mike Mignola (W), John Arcudi (W), Tonci Zonjic (A), Dave Stewart (C), and Dave Johnson (Cover)
On sale Feb 8
FC, 32 pages
$3.50
Miniseries
With a city swamped in dead gangsters with claws branded into their foreheads, mob boss Arnie Wald seeks the assistance of a deadly mystic and her strange partner to take down the vigilante known as Lobster Johnson!
• From the pages of Hellboy.
"Zonjic knows how to draw crime comics with the best of them."—ComicsAlliance
MASS EFFECT VOLUME 3: INVASION TP
Mac Walters (W), John Jackson Miller (W), Omar Francia (A), Michael Atiyeh (C), and Massimo Carnevale (Cover)
On sale Apr 4
FC, 112 pages
$16.99
TP, 7″ x 10″
Mass Effect 2 & 3 lead writer Mac Walters returns with an essential story from BioWare's massively anticipated video game Mass Effect 3!
The Omega space station is the center of lawlessness in the galaxy, a den of vice ruled by the deadly asari Aria. It is also a strategic foothold in a galaxy-wide power struggle, and when the station comes under attack from a new threat unleashed by the humanity-first organization Cerberus, Aria is forced to become more ruthless than ever to protect her home—and her dominion!
• An essential lead-in to the most anticipated game of 2012!
• Over 7 million games sold!
• Includes a story from Mac Walters previously only available online!
"The book stays true to everything we know and love about the Mass Effect games." —VGChartz
MASS EFFECT: ALLIANCE NORMANDY SR-2 REPLICA SHIP: ANTIQUE SILVER EDITION
On sale May 23
Measures 6.75″
Limited to 1,500 pieces
$49.99
We have experienced strong demand for the previously solicited Mass Effect Normandy SR-2 ship replica. We were asked to create a new special version of this piece for the serious collector, and here is the result! This version is offered as a limited edition of 1,500 pieces, with a custom base treatment (not pictured) that is different from the regular edition. This will disappear into hyperspace in the blink of an eye, and is subject to allocation.
MEGATOKYO OMNIBUS VOLUME 1 TP
Fred Gallagher (W/A)
On sale Apr 4
b&w, 544 pages
$19.99
TP, 5 1/8″ x 7 1/4″
Join irrepressible otaku Piro and his game-obsessed freakazoid friend, Largo, on their unexpected adventures while stranded in Japan. They may not find love, but they'll definitely find mayhem.
Collecting the first three volumes of Fred Gallagher's groundbreaking webcomic, as well as sketches, notes, and a brand-new eight-page omake, the Megatokyo Omnibus is a must for seasoned fans and new readers alike.
• Celebrating a decade of Megatokyo!
• Over 500 pages!
MURKY WORLD
Richard Corben (W/A)
On sale Feb 8
b&w, 32 pages
$3.50
One-shot
In a bizarre land populated by hungry deadlings, cruel necromancers, and buxom cyclops, Tugat the warrior sets out to retrieve his lost horse Frix. Collecting Corben's standout run in Dark Horse Presents.
• The creator of Den returns with more sci-fi horror!
• From the Eisner Award-winning artist of Hellboy in Mexico, Hellboy: Double Feature of Evil, and Hellboy: The Crooked Man!
"Fantastic . . . Weird in that special Corben way." —Major Spoilers
OH MY GODDESS! VOLUME 41 TP
Kosuke Fujishima (W/A)
On sale Apr 25
b&w, 168 pages
$12.99
TP, 5 1/8" x 7 3/16"
Thrym—in Norse legend, the frost giant who once stole Thor's hammer! But in Oh My Goddess!, Thrym is no legend, but a very real buffed-out demonness who stands guard over the next chamber of Hell, aiming to stop Keiichi and the goddesses in their journey to free Hild. To defeat this massive door warden, spells won't be enough—and Belldandy must engage in something shocking for her . . . hand-to-hand combat! Each volume of Oh My Goddess! contains fan art, letters, and commentary from the creator.
• Oh My Goddess! is America's longest-running manga series.
• Inspired the Ah! My Goddess anime TV series, available from Funimation.
STAR WARS: AGENT OF THE EMPIRE—IRON ECLIPSE #3 (of 5)
John Ostrander (W), Stéphane Créty (P), Julien Hugonnard-Bert (I), Wes Dzioba (C), and Stéphane Roux (Cover)
On sale Feb 8
FC, 32 pages
$3.50
Miniseries
Framed for a murder he didn't commit, Imperial Agent Jahan Cross is on the run from Corporate Sector authorities, and uncovering the secrets behind the mysterious "Iron Eclipse" project—all without the assistance of his missing droid, IN-GA 44.
But Cross is not entirely without allies, because he knows these two smugglers with a very fast ship . . .
• A view of the Star Wars galaxy from inside the Empire!
• Featuring Han Solo and Chewbacca!
STAR WARS: CRIMSON EMPIRE III—EMPIRE LOST #5 (of 6)
Mike Richardson (W), , Paul Gulacy (A), Michael Bartolo (C), and Dave Dorman (Cover)
On sale Feb 29
FC, 32 pages
$3.50
Miniseries
Kir Kanos, the last surviving member of the Emperor's Royal Guard, finds himself teamed with his former enemy Mirith Sinn on a mission for the New Republic. But their secret parley with an Imperial representative becomes an ambush from which some will not return!
Meanwhile, the Imperial hardliners reveal their true target!
• Luke! Han! Leia!
• Plus, Royal Guard vs. stormtroopers!
STAR WARS: DAWN OF THE JEDI #0
John Ostrander (W), Jan Duursema (A), and Rodolfo Migliari (Cover)
On sale Feb 1
FC, 32 pages
$3.50
One-shot
It began with the mysterious pyramid ships—the Tho Yor—scattered to the eight corners of the galaxy, and ended with the establishment of an Order that would change the universe forever.
Here's your first look at the Star Wars of 25,000 years ago—before there were lightsabers, when the ties to the Force were new, and before the Jedi spread out into the galaxy.
• The official guide for readers of Star Wars: Dawn of the Jedi!
• The Ostrander/Duursema team returns to Star Wars!
Dark Horse tells the origin of the Jedi!

STAR WARS: DAWN OF THE JEDI #1 (of 5)
John Ostrander (W), Jan Duursema (P/Cover), Dan Parsons (I), Wes Dzioba (C), and Gonzalo Flores (Variant cover)
On sale Feb 15
FC, 40 pages
$3.50
Miniseries
On the planet Tython, in the center of the galaxy, an order of warrior monks strives to maintain peace and to balance the mysterious power known as the Force. But a stranger is coming—one who will destroy both peace and balance, and open the galaxy to exploration and conquest. This is where it all begins!
John Ostrander and Jan Duursema of Star Wars: Legacy fame reveal the mythic age of the Jedi's beginnings!
• A series that establishes the beginnings of the Jedi!
• The Ostrander/Duursema team returns to Star Wars!
STAR WARS: KNIGHTS OF THE OLD REPUBLIC—WAR #2 (of 5)
John Jackson Miller (W), Andrea Mutti (P), Gigi Baldassini (I), Michael Atiyeh (C), and Benjamin Carré (Cover)
On sale Feb 8
FC, 32 pages
$3.50
Miniseries
The Mandalorian Wars heat up as this new series about the Old Republic takes off!
Can a pacifist survive in a war zone? Jedi Zayne Carrick is having a hard time of it, first drafted and now caught in the crossfire between the Mandalorians, the Republic Navy—and even fellow Jedi!
• Discover why the Knights of the Old Republic video games and comics are among the most beloved in the history of Star Wars!
• New reader-friendly introduction to Star Wars comics!
STAR WARS: THE OLD REPUBLIC VOLUME 3—THE LOST SUNS TP
Alexander Freed (W), George Freeman (P), Dave Ross (P), David Daza (P), Mark McKenna (I), Michael Atiyeh (C), and Benjamin Carré (Cover)
On sale Apr 11
FC, 120 pages
$18.99
TP, 7″ x 10″
One of the Republic's elite spies, Theron Shan, embarks on an assignment to uncover dark secrets that could shatter the fragile peace with the Sith and plunge the galaxy back into war!
An old Jedi, Ngani Zho—once Theron's mentor, and formerly thought lost in Sith territory—has returned quite a bit more peculiar than before he left . . . Unfortunately, he is the only one who can guide Theron on his mission. Quickly, Theron's hands are full with Zho, a troublesome thief, and the Sith who never should have let that old Jedi return to the Republic!
• Direct connections between game and comic!
• Written by Alexander Freed, a senior writer of the game!
• Starring Theron Shan of the legendary Shan bloodline.
STAR WARS OMNIBUS: THE OTHER SONS OF TATOOINE TP
Jeremy Barlow (W), Mike W. Barr (W), Paul Chadwick (W), Michael A. Stackpole (W), Randy Stradley (W), Rob Williams (W), Tomás Giorello (P), Michel Lacombe (P), Doug Wheatley (P), Brandon Badeaux (P), Gary Erskine (P), Davidé Fabbri (P/C), Brad Anderson (C/Cover), Christian Dalla Vecchia (I), Michael Atiyeh (C), Chris Chuckry (C), Neziti Domenico (C), Wil Glass (C), and Dave Nestelle (C)
On sale Apr 18
FC, 440 pages
$24.99
TP, 6″ x 9″
In the Galactic Civil War, Luke Skywalker was not the only hero to hail from Tatooine.
Luke's story has been told time and again, but what about the journeys of his boyhood friends, Biggs Darklighter and Janek "Tank" Sunber? Two very different paths led them both to be heroes in their own right: one a hero of the Rebellion, the other a hero of the Empire . . .
Discover their stories in this complete omnibus collection—plus, a tale starring galactic smuggler BoShek, yet another son of Tatooine!
• Tales from the classic Star Wars era!
THE STRAIN #3
David Lapham (W), Mike Huddleston (A/Cover), and Dan Jackson (C)
On sale Feb 8
FC, 32 pages
$3.50
Miniseries
Dr. Ephraim Goodweather scrambles to prevent a possible epidemic and find out what caused the deaths of hundreds of passengers on Flight 753. Terrorism? Chemical warfare? An airborne disease? None of the likely candidates have reared their heads, but as the first night since the incident at JFK International Airport falls on Manhattan, the question is . . . what will?
• Based on the novel trilogy by Guillermo del Toro and Chuck Hogan!
• Adapted for comics by Eisner Award–winning writer David Lapham (Stray Bullets) and artist Mike Huddleston (Butcher Baker, The Coffin)!
"After conquering the film, TV and novel world, multihyphenate Guillermo del Toro set his sights on his childhood love: comic books."—Variety
USAGI YOJIMBO #144
Stan Sakai (W/A)
On sale Feb 29
b&w, 24 pages
$3.50
Ongoing
The rabbit ronin becomes further entangled in a rivalry between soy-sauce merchants when they declare all-out war on each other! Double-dealings and mayhem escalate to a deadly magnitude as Usagi's foray into the treacherous worlds of soy sauce and espionage concludes!
• Concluding a two-part story!
• All story! No ads!
https://storage.googleapis.com/scb22uploads/2011/11/darkhorse_logo-155x155.jpg
155
155
Nacho
https://storage.googleapis.com/scb22uploads/2021/05/logo-enfold-header.svg
Nacho
2011-11-16 11:00:30
2018-02-26 18:55:43
Dark Horse Solicitations Febrero 2012