Dark Horse Solicitations Enero 2012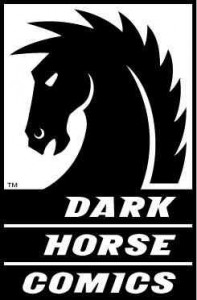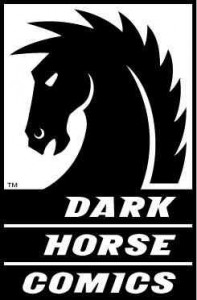 Está claro que no sólo de Marvel y DC vive el lector de tebeyos. Si fuera asín Norma, Dolmen y algunas más de nuestras tierras estarían hundidas en la miseria. Y como desde Sigue al Conejo Blanco Comics no queremos limitarnos a las dos grandes (cof, cof, como hacen otros, cof cof) vamos a ofreceros también un resumencillo de ésas otras editoriales que aparecen regularmente y que carecen de la publicidad de la que gozan las conocidas como Las Dos Grandes.
Así pues, en Enero Dark Horse nos ofrece algunas cosillas interesantes. Al fin y al cabo no son pocos los que siguen las aventuras de la cazavampiros saltimbanqui televisiva de Joss Whedon, o quienes disfrutan de la ampliación del Star-warsverso que les ofrecen los tebeyos de esta editorial. Así que para ellos contamos con nuevas entregas de esos personajes que tanto les entusiasma. De hecho se podría decir que la parte viñetera (así como la literaria) ha crecido lo suficiente como para no precisar el apoyo de las películas de Lucas para sustentarse. Y los autores que se involucran en ello no son precisamente desconocidos para los asiduos a las dos famosas editoriales. Tenemos a Paul Gulacy, Stephane Roux, Mahmud Asrar, John Ostrander….
Otra de las "familias" de comics que goza de una buena época en la editorial es la de los bárbaros. Me refiero a Conan, Kull o Savage Sword. Tenemos guionistas más que solventes (Tim Truman o David Lapham) y una gran trayectoria de publicación de los personajes.
Como último grupo de comics tenemos el relacionado con Hellboy, al que se le podría denominar casi como Mignolaverso. En éste mes nos comienza una aventura del siempre interesante Lobster Johnson, se nos termina saga del más que imprescindible B.R.P.D. y para todos aquellos que no se hayan lanzado aún a ésta maravillosa serie se les presenta una gran oportunidad al aparecer en TPB el primero de los cuatro tomos que recopilan la saga de la Plaga de las Ranas y que no es más que la edicion de lujo que ha comenzado hace poco pero con tapas blandas. No deberiáis dejarlo pasar.
Y para terminar éste sobrevuelo sobre las novedades de enero, un imprescindible: Terminal City. Publicada hace eones, en los inicios de Vertigo en DC, éste par de series recopiladas en un solo tomo merecen muy mucho la pena, tanto por los guiones de Motter como por el maravilloso dibujo de Michael Lark.
Ah! Y no os quedéis sin vuestra ración del mejor (¿o es el único?) conejo ronin de las viñetas: Usagi Yojimbo.
AFRIKA HC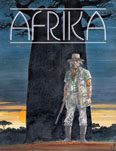 Hermann (W/A)
The masterpiece by Belgian comics creator Hermann is available in English for the first time! A misanthropic European expatriate, Dario Ferrer, acts as guardian of a Tanzanian wildlife preserve. Accompanied by Charlotte, a naive European journalist, Ferrer discovers a village under fire from mysterious agents of the foreign-backed government. Ferrer and Charlotte must fight not only to protect the preserve, but to expose government corruption — and survive to see another day.
64 pages, $15.99, in stores on March 14.


ANGEL & FAITH #6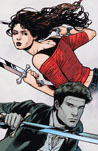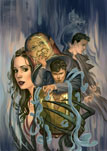 Christos Gage (W), Rebekah Isaacs (A/Variant cover), Dan Jackson (C), and Steve Morris (Cover)
A mysterious illness is plaguing the streets of London and turning everyday humans into emotionless killers. The Watcher's Files, which may be the key to unraveling this mystery, have led Angel and Faith to seek out a demon from Giles's past for answers. Meanwhile a peculiar friend and foe returns to London and to Angel's inner circle.
32 pages, $2.99, in stores on Jan. 25.
Malachai Nicolle (W) and Ethan Nicolle (A)
Axe Cop returns with a collection of new, exciting, and unpredictable stories! Written by the endlessly inventive six-year-old Malachai Nicolle and drawn by his Eisner AwardÐnominated thirty-year-old brother Ethan Nicolle, Axe Cop joins his comrades Uni-baby, Bat Warthog Man, and Dinosaur Soldier to fight bad guys and restore justice for kids — and grownups — everywhere!
120 pages, $14.99, in stores on March 28.


B.P.R.D. HELL ON EARTH: RUSSIA #5

Mike Mignola (W), John Arcudi (W), Tyler Crook (A), Dave Stewart (C), and Dave Johnson (Cover)
After a brutal assault from proletariat zombies, the B.P.R.D. and the Russian bureau must form an alliance in order to rescue Johann from a deadly mine!
32 pages, $3.50, in stores on Jan. 25.


B.P.R.D.: PLAGUE OF FROGS VOLUME 1 TP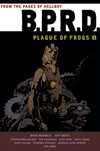 Mike Mignola (W/Cover), Christopher Golden (W), Geoff Johns (W), Michael Avon Oeming (W/A), Guy Davis (A), Ryan Sook (A), Dave Stewart (C), and others
The successful B.P.R.D.: Plague of Frogs hardcover — the first of four epic volumes collecting the entire Plague of Frogs saga — returns as an affordable paperback! With over 400 pages for $24.99, there's never been a better time to delve into the haunting world of the Bureau for Paranormal Research and Defense.
408 pages, $24.99, in stores on March 28.


BUFFY THE VAMPIRE SLAYER SEASON 9 #5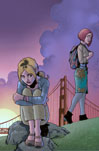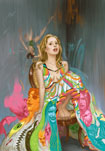 Andrew Chambliss (W), Karl Moline (P), Andy Owens (I), Michelle Madsen (C), Georges Jeanty (Variant cover), and Steve Morris (Cover)
Buffy's dreams have become all too real lately as she deals with a magicless world. She's still fighting creatures of the night, as Willow and Xander grow distant and nightmares plague the Slayer. But something is telling Buffy that there is more to her dreams than meets the eye . . . and that her greatest fears may yet become reality!
32 pages, $2.99, in stores on Jan. 11.


BUNNY IN THE MOON: THE ART OF TARA MCPHERSON VOLUME 3 HC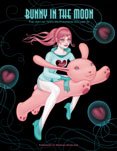 Tara McPherson (W/A).
Gods and devils. Flesh and spirit. Sacred and profane. One of the leading lights of Pop Surrealism, Tara McPherson has traveled the world with her work, gaining new inspirations. Bunny in the Moon features compelling new works and sculpture informed by mythology and folklore. The resulting imagery combines the primal power at the core of ancient culture with McPherson's contemporary explorations of love, loss, strength, vulnerability, and female empowerment.
112 pages, $23.99, in stores on March 14.


THE CHRONICLES OF KULL VOLUME 5: DEAD MEN OF THE DEEP AND OTHER STORIES TP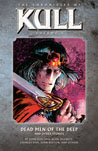 Alan Zelenetz (W), John Buscema (P), Bill Sienkiewicz (P), Charles Vess (P), John Bolton (P), John Beatty (I), Klaus Janson (I/C), Marie Severin (I/C), and others
Kull slew a bloody-handed king to free Valusia from his tyranny, but that act turned out to be the easiest of Kull's reign. King slaying is something of a sport for the upper crust of the jealous Valusian nobility, who have designs of their own for Kull. His sovereignty is threatened from without as well; evil mages, eldritch spirits, plague, and serpent-men would see Kull to an early grave. This volume reprints Kull the Conqueror Volume 3 #3 through #10 with their original colors digitally restored!
256 pages, $18.99, in stores on March 14.
Dean Motter (W), Michael Lark (A), and Mark Chiarello (Cover)
Visionary designer and comics creator Dean Motter returns with the purest expression to date of his patented retro futurism! Terminal City is a place where transistor-tube robots rub elbows with old-time gangsters, where bright, shiny technologies cast deep noir shadows. Teaming Motter with celebrated artist Michael Lark, this massive collection reprints the original series, along with its sequel, Terminal City: Aerial Graffiti!ÊAll fourteen issues of the classic series, collected for the first time!
368 pages, $24.99, in stores on March 21.
Roy Thomas (W), Mike Hawthorne (P), John Lucas (I), Dan Jackson (C), and Aleksi Briclot (Cover)
Final issue! Conan's journey on the Road of Kings concludes, as the Cimmerian finds himself at the end of every sword in a small port city. Once again betrayed by the hypocrisy of civilized men, Conan must embrace barbarism to fight his way free!
32 pages, $3.50, in stores on Jan. 18.
Joe R. Lansdale (W), Keith Lansdale (W), Bill Morrison (W), Dan Braun (W), and Sanjulian (Cover)
Hope your New Year's resolution was to be terrified, because Creepy is back to start 2012 with a scream! Featuring the latest from bone-chilling scribes Joe and Keith Lansdale, Christopher Taylor, and Dan Braun, this installment of the abominable anthology is sure to leave you shivering in the corner until next year!
48 pages, $4.99, in stores on Jan. 18.
CRIME DOES NOT PAY ARCHIVES VOLUME 1 HC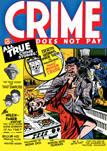 Various (W/A)
Uncut and uncensored, the infamous precode Crime Does Not Pay comics are finally collected into a series of archival hardcovers! With brutal, realistic tales focusing on vile criminals, Crime Does Not Pay was one of the most popular comics of the 1940s. The series was a favorite target of Dr. Fredric Wertham and other censors and is partially responsible for the creation of the stifling Comics Code Authority. Now revered and mythic, this collection of the first four hard-to-find Crime Does Not Pay comics features a fine roster of Golden Age creators and a new introduction by Matt Fraction.
272 pages, $49.99, in stores on March 28.



DARK HORSE PRESENTS #8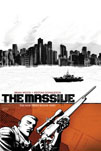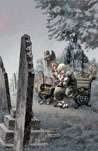 John Arcudi (W), Brian Wood (W/Variant cover), Howard Chaykin (W/A), Neal Adams (W/A), Andi Watson (W/A), Al Gordon (W), MJ Butler (W), Beau Smith (W), Duncan Fegredo (A/Cover), Geof Darrow (A), Kristian Donaldson (A/Variant cover), Thomas Yeates (A), Mark Wheatley (A), Eduardo Barreto (A)
A brand-new B.P.R.D. story, the beginning of Brian Wood and Kristian Donaldson's The Massive, new Skeleton Key, and the conclusion of Howard Chaykin's Marked Man?
Join the legendary anthology as Dark Horse Presents commemorates the 100th Anniversary of Edgar Rice Burroughs' Tarzan with Thomas Yeates, unravels the mysteries surrounding Neal Adams's Blood, and brings you another heaping collection of great comics!
80 pages, $7.99, in stores on Jan. 18.
Joseph Mallozzi (W), Paul Mullie (W), Garry Brown (A/Cover), and Ryan Hill (C)
A derelict ship floats in space, its troubled crew awakened from stasis with no memories of who they are or how they got on board.ÊTheir search for answers triggers the vessel's deadly security system: a relentless android bent on their destruction. Facing threats at every turn, they have to work together to survive a voyage charged with vengeance, redemption, betrayals, and hidden secrets best left unknown. Science-fiction veterans Joseph Mallozzi and Paul Mullie, best known for their work on television'sÊStargateÊfranchiseÊand the new Transporter: The Series, create a new and exciting universe!
32 pages, $3.50, in stores on Jan. 11.


DOCTOR SPEKTOR ARCHIVES VOLUME 4 HC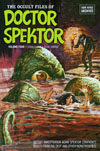 Donald Glut (W) and Jesse Santos (A)
Confronting supernatural threats and vengeful monsters, Dr. Spektor travels from Scottish lochs to cursed swamplands — and from the surreal dreamscape of the Egyptian afterlife to New York City's Chinatown! Collecting issues #19 to #25 of The Occult Files of Doctor Spektor and a Spektor tale from Gold Key Spotlight #8, plus notes from Spektor's secret files, including a piece on Dr. Solar!
176 pages, $49.99, in stores on March 21.


DRAGON AGE II: FLEMETH DRAGON STATUE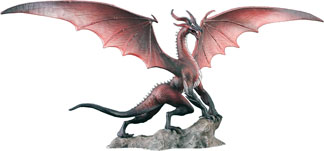 Master sculptor Joe Menna has taken BioWare's game files and painstakingly created a beautiful, detailed facsimile of the Flemeth Dragon. The game developers worked with us every step of the way. Sure to impress any Dragon Age fan!
Statue is 4.5″ tall and 12″ from wing tip to wing tip, $49.99, in stores on April 25.
Kent Dalian (W), P. C. Cast (W), Kristen Cast (W), Joelle Jones (A), Daniel Krall (A), Ryan Hill (C), and Jenny Frison (Cover)
Zoey Redbird and her friends investigate a tale from ancient Greece in their quest through the pages of vampyre history. As the House of Night confronts protests from religious zealots, Zoey hopes that Circe's famous Full Moon Ritual and her romance with the legendary traveler Odysseus will help her understand her elemental affinity for water and the mysteries she's encountered as a fledgling vampyre.
32 pages, $2.99, in stores on Jan. 11.


THE IMMORTAL: DEMON IN THE BLOOD #2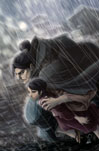 Ian Edginton (W), Vicen Villagrasa (P), JosŽ Luis R'o (I/C), and Long Vo (Cover)
Years have passed for the immortal samurai, now called Enma. He has embraced the demon within him and his new life as a tattoo artist, and has learned more secrets about his own master's former apprentice, who is also possessed by an immortal demon . . . And, when the daughter of an old friend comes to Enma for help, the immortal has a chance to repay a life debt.
32 pages, $3.50, in stores on Jan. 25.


KING CONAN: THE PHOENIX ON THE SWORD #1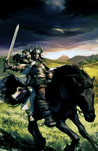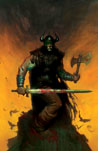 Tim Truman (W), Tomas Giorello (A), JosŽ Villarrubia (C), Andrew Robinson (Cover), and Gerald Parel (Variant cover)
First hailing Conan as a liberator after he annihilated Aquilonia's foes on the battlefield, common folk and politicians alike now rally to unseat the Cimmerian from his stolen throne. Conspirators plot to kill King Conan and take the crown for themselves, but their schemes pale in comparison to a terror waiting quietly in the wings — Thoth-Amon, an enemy who has haunted Conan his whole adult life and whose wicked aspirations dwarf those of maneuvering politicians!
32 pages, $3.50, in stores on Jan. 25.


KULL: THE CAT AND THE SKULL #4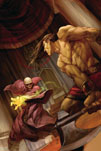 David Lapham (W), Gabriel Guzman (P), Garry Henderson (C), and Jo Chen (Cover)
Beneath the Forbidden Lake, Kull encounters an ancient people enraged at his trespass. In the depths, the truth about the fortune-seeing cat is at last uncovered, but Kull must first survive the fury of the lake men if he is to return to Valusia and face his true enemy, a malignant evil that has orchestrated the entire deception!
32 pages, $3.50, in stores on Jan. 11.


KUROSAGI CORPSE DELIVERY SERVICE VOLUME 12 TP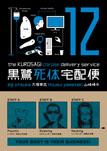 Eiji Otsuka (W), Housui Yamazaki (A), and Bunpei Yorifuji (Cover)
Two bodies found in the woods — one not quite departed, the other horribly mutilated — lead the Kurosagi Corpse Delivery Service to investigate a private online community. The virtual world offers you the chance to do all kinds of things in simulation that you couldn't do in life . . . but are you sure everyone playing is still alive?
224 pages, black and white, $11.99, in stores on March 28.


LOBSTER JOHNSON: THE BURNING HAND #1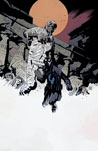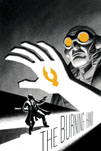 Mike Mignola (W/Variant cover), John Arcudi (W), Tonci Zonjic (A), Dave Stewart (C), and Dave Johnson (Cover)
When a tribe of phantom Indians start scalping policemen, Hellboy's crime-fighting hero Lobster Johnson and his allies arrive to take on these foes and their gangster cronies!
32 pages, $3.50, in stores on Jan. 11.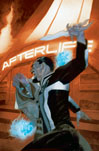 Mac Walters (W), John Jackson Miller (W), Omar Francia (A), Michael Atiyeh (C), Massimo Carnevale (Cover), and Paul Renaud (Variant cover)
Everything is on the line in this shocking conclusion! The surprise attack on space station Omega and its ruthless leader Aria T'Loak was only the beginning, and now Aria has been shown a bigger picture that puts the entire galaxy at risk. With the battle for Omega continuing, can Aria save her empire — and what role will she play in the greater war to come?
32 pages, $3.50, in stores on Jan. 18.


MASS EFFECT EMBROIDERED PATCHES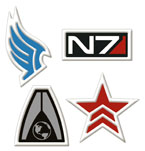 Four embroidered patches from BioWare's world of Mass Effect. Four logos are represented: N7, Paragon, Renegade, and Systems Alliance. Each patch comes on a backing card with a die-cut for hanMass Effect: N7 Logo Embroidered Patch, $4.99, in stores on March 14.
Mass Effect: Paragon Embroidered Patch, $4.99, in stores on March 14.
Mass Effect: Renegade Embroidered Patch, $4.99, in stores on March 14.
Mass Effect: System Alliance Embroidered Patch, $4.99, in stores on March 14.


MARVEL CLASSIC CHARACTER — FANTASTIC FOUR #3: HUMAN TORCH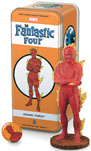 Appearing in 1961, the Fantastic Four was the first superhero team created by writer/editor Stan Lee and artist and coplotter Jack Kirby. It ushered in the "Marvel Age" of comics and was an immediate success.
The third statuette in this series is Johnny Storm, better known as the Human Torch. Brother to Sue Storm and an original member of the Fantastic Four, the Human Torch is featured in his classic "Flame on!" pose. This ongoing character lineup presents these characters just as they originally appeared, but the statues feature a rougher surface texture, visible seam lines, and other slightly distressed aspects, such as paint-application techniques. Sculpted by Yoe! Studio.
5 1/4″ tall, limited to 1,000 numbered pieces, packaged in its own tin box, with a pin-back button and character booklet, $49.95, in stores on Feb. 29.
Jim Shooter (W), Patrick Olliffe (A), Mark Irwin (I), Dan Jackson (C), and Raymond Swanland (Cover)
Five hundred years after the end of the world, the N'Yark tribe survives amid the ruins of a once-great city scourged by mutated monsters, marauders, and subhuman predators. But from among the N'Yark arises a champion who can vanquish the most fearsome beast and stand alone against an army. He holds at bay the murderous hordes of Jerz and the dark ambitions of the beautiful, ruthless Queen Terra. Mighty Samson may be the last, best hope for humankind.
96 pages, $15.99, in stores on March 21.


THE MONSTERMEN AND OTHER SCARY STORIES HC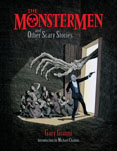 Gary Gianni (W/A)
In a world plagued by zombie cowboys, squid pirates, abominable snowmen, mustachioed skulls, movie phantoms, and fat, flying demons, only millionaire film director Lawrence St. George and his associate, Benedict of the venerable guild of Corpus Monstrum, have the capabilities and the wit to bring these horrors down. Finally collected in its entirety! Features stories by Robert E. Howard, William Hope Hodgson, and more! Introduction by Pulitzer Prize winner Michael Chabon.
168 pages, black and white, $24.99, in stores on March 21.


THE OCCULTIST #3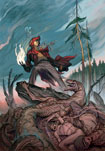 Tim Seeley (W), Victor Drujiniu (P), Andrew Dalhouse (C), and Steve Morris (Cover)
Trapped in another dimension with a deadly assassin, the Occultist must get control over his seemingly unlimited magical powers in order to find a way back to reality, save his girlfriend, and take down the evil demon Swordbreaker.
32 pages, $3.50, in stores on Jan. 11.
Tom Morello (W), Scott Hepburn (A), Dan Jackson (C), and Massimo Carnevale (Cover)
When the mysterious warrior Opal establishes a newfound kinship with Orchid, hope for the revolution is rekindled. But will a new enemy quash their efforts before they've begun? Learn exactly how stacked the odds are against our unlikely heroes in this game-changing issue!
32 pages, $3.50, in stores on Jan. 11.


ROBERT E. HOWARD'S SAVAGE SWORD #4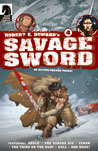 Various (W/A)
Robert E. Howard's Savage Sword #4 features eighty full-color pages crammed with the best creators in comic books putting their spin on Robert E. Howard's finest creations! Sean Phillips takes on Conan! David Lapham writes the conclusion to the seafaring adventure of Kull's right-hand man in "Brule: The Spear and the Siren." The Sonora Kid has a buffalo-sized showdown with Grizzly Gullins. We bring you one of Howard's most frightening stories, and to top it off, part 2 of Kull: The Vale of Shadow!
80 pages, $7.99, in stores on March 28.


STAR WARS: AGENT OF THE EMPIRE — IRON ECLIPSE #2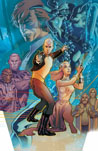 John Ostrander (W), StŽphane Roux (P/Cover), Julien Hugonnard-Bert (I), and Karine Boccanfuso (C)
Undercover as a diplomatic attachŽ, Imperial agent Jahan Cross continues his investigation into the stolen droid technology and the mysterious project known as "Iron Eclipse." At an elegant embassy soirŽe in the Corporate Sector, Cross locks his sights on the Stark family. Before the evening is over, more than one player will be out of the game — and Cross will be wanted for murder!
A view of the Star Wars galaxy from inside the Empire! Featuring Han Solo and Chewbacca!
32 pages, $3.50, in stores on Jan. 11.


STAR WARS: THE CLONE WARS — THE ENEMY WITHIN TP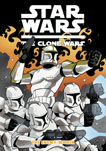 Jeremy Barlow (W), Brian Koschak (A/Cover), and Mae Hao (C)
Spearheading a bold, covert mission intended to bring an end to the fighting on a war-torn world, a platoon of Clone Troopers find their plans undone by faulty intelligence and bad luck, and themselves stranded deep inside hostile territory. With no choice but to see their flawed mission through to its end, the ragged soldiers make their final push toward their target, unaware that their victory could spell disaster for the Republic!
80 pages, $7.99, in stores on March 21.


STAR WARS: CRIMSON EMPIRE III — EMPIRE LOST #4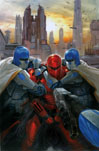 Mike Richardson (W), Paul Gulacy (A), Michael Bartolo (C), and Dave Dorman (Cover).
Escaping from the Imperial hardliners who are intent on killing Leia Organa Solo and bringing the New Republic to its knees, Kir Kanos tries to warn his one-time enemies, only to be thrown into a New Republic prison. Mirith Sinn is the only one willing to trust Kanos, but neither of them is aware of the extent of the Imperials' plans. It's not until Luke Skywalker plays a hunch that the true danger is revealed!
32 pages, $3.50, in stores on Jan. 25.


STAR WARS: JEDI VOLUME 1 — THE DARK SIDE TP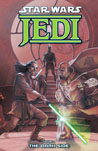 Scott Allie (W), Mahmud Asrar (A), Paul Mounts (C), and Stephane Roux (Cover)
Following a shocking political assassination, young Jedi Master Qui-Gon Jinn is dispatched to prevent the outbreak of a civil war on the homeworld of his Padawan Xanatos — whose father is king. For the headstrong Xanatos, this return to his home has dredged up hidden resentments and passionate emotions. It is a mission that will lead Qui-Gon into close contact with the dark side and start him on a quest that will have a major impact on the future of the Jedi Order!
120 pages, $18.99, in stores on March 14.


STAR WARS: KNIGHTS OF THE OLD REPUBLIC — WAR #1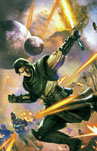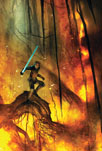 John Jackson Miller (W), Andrea Mutti (P), Gigi Baldassini (I), Michael Atiyeh (C), Benjamin CarrŽ (Cover), and Dave Wilkins (Variant cover)
If you've ever heard of the Knights of the Old Republic video games and comics but didn't know where to start — this is it! The Republic and the Mandalorians are at war! Jedi are joining the fight, despite the noninterference stance of the Council. One Jedi, however, has found himself on the front lines against his wishes — the peace-loving Zayne Carrick has been drafted!
40 pages, $3.50, in stores on Jan. 11.
David Lapham (W), Mike Huddleston (A/Cover), and Dan Jackson (C).
As an eclipse covers New York City in midday darkness, Dr. Ephraim Goodweather and his team from the Centers for Disease Control struggle to find an explanation for what happened to Flight 753. But when the symptoms don't add up to chemical warfare, and bizarre circumstances unexplained by modern medicine arise, Ephraim begins to entertain the ramblings of a Holocaust survivor who knows too much about this unknown threat. Based on the vampire novels from Guillermo del Toro and Chuck Hogan!
32 pages, $3.50, in stores on Jan. 11.
USAGI YOJIMBO #143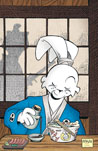 Stan Sakai (W/A)
The rabbit ronin learns just how deadly the soy sauce business can be in this new, two-part tale! After stopping a group of vandals from setting fire to a soy sauce brewery, Usagi offers his services to Miyagi, the owner. However, a rival brewer is determined to put Miyagi out of business, and now Usagi finds himself up against a gang of hired thugs!
24 pages, black and white, $3.50, in stores on Jan. 25.
https://storage.googleapis.com/scb22uploads/2011/10/darkhorse_logo-197x300.jpg
300
197
Nacho
https://storage.googleapis.com/scb22uploads/2021/05/logo-enfold-header.svg
Nacho
2011-10-19 10:10:02
2018-02-26 18:55:12
Dark Horse Solicitations Enero 2012