Dark Horse Solicitations Agosto 2012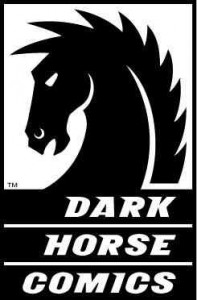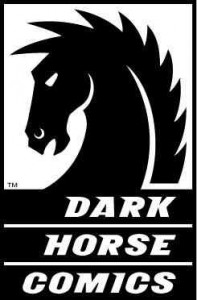 Un mes más Dark Horse. Y un mes más corro el riesgo de ser repetitivo. Asín que me lanzo sólo a comentar lo nuevo. Las series que siguen, con sus tomos y todo éso reciben comentarios similares a solicits anteriores… ¿fale?
Curioso tomo nos ofrece Rod Espinosa en The Night that changed the life of Eliza Scrooge, con la premisa de contar el cuento clásico navideño dickensiano pero cambiando el sexo del personaje. ¿Aportará algo nuevo o será más de lo mismo?
Tenemos one-shot de Beast of Burden, que sólo por mi filia por la Sra. Thompson ha de caer sip o sip.
El siempre sorprendente e interesante Bryan Talbot nos trae Cherubs!, una historia con personajes típicos de la mitología cristiana que puede resultar curiosona.
John Arcudi, al que venero por sus historias en BRPD, inicia The Creep con portada de Miller. Me da igual cómo sea. Sólo por ser Arcudi cae fijo.
Michael Avon Oeming también saca serie limitada, The Victories. Nos la venden como los superheroes más vulgarotes desde los Boys de Ellis. No se yo si esa es buena propaganda, pero le echaremos el ojillo.
Y para terminar, si alguien tiene a bien regalarme la réplica del asiento de espadas de Juego de Tronos para que mi chiquillo pueda sentar en él uno de sus Clicks, lo agradeceré enormemente.
La lista completita, aquí mismo:
4" DOMO VINYL FIGURES
On sale Sept 26
4" Domo Flocked Vinyl Figure: Lime Soda
4" Domo Flocked Vinyl Figure: Grape Soda
4" Domo Flocked Vinyl Figure: Orange Soda
4" Domo Metallic Vinyl Figure: Gold
4" Domo Metallic Vinyl Figure: Silver
4" Domo Metallic Vinyl Figure: Bronze
Each Domo is $14.99
Our friend Domo is paying us a much-welcomed visit once again with a release of three all-new styles of flocked, fizzy, and flavorful fun figures available in lime, orange, and grape!
Domo is also paying tribute to all of the marvelous athletes from around the world participating in the summer Olympic games by painting his body in gold, silver, and bronze! Go Domo!


A CHRISTMAS CAROL: THE NIGHT THAT CHANGED THE LIFE OF ELIZA SCROOGE HC
Rod Espinosa (W/A/Cover)
On sale Oct 3
FC, 100 pages
$19.99
HC, 6 5/8" x 10 3/16"
Charles Dickens's holiday classic, A Christmas Carol, is given a fresh twist—with a female Scrooge! Rod Espinosa (The Courageous Princess) adapts and illustrates this story of the miserly Eliza Scrooge, who is visited by the ghosts of the past, present, and future on one fateful Christmas eve.
• This hardcover volume makes a perfect gift for the coming season!


ALABASTER #5 (of 5)
Caitlín R. Kiernan (W), Steve Lieber (A), Rachelle Rosenberg (C), and Greg Ruth (Cover)
On sale Aug 15
FC, 32 pages
$3.50
Miniseries
Dancy Flammarion has survived monsters and ghosts, demons and blood—only to be trapped in a town eaten away from the inside by dark magic. Now, Dancy and her companions make their way to the heart of the darkness: the wolves' lair, and the terrible choice that waits within.
"Hands down, you must read this." —Geeks of Doom
". . . Gentle and horrific and apocalyptic all at once." —ComicsAlliance


ANGEL & FAITH #13
Christos Gage (W), Rebekah Isaacs (A/Variant cover), Dan Jackson (C), and Steve Morris (Cover)
On sale Aug 29
FC, 32 pages
$2.99
Ongoing
The expedition to Quor-Toth has taken an unplanned turn for Angel, Faith, Willow, and Connor. While they struggle to survive the horrors that surround them, they have also taken on a mission to stage a great escape—and not just for themselves! They must act fast, before the effect that this hell dimension is having on their thoughts and emotions overcomes them!
• Executive produced by Joss Whedon!
• Follows the events of Buffy Season 8!
• A journey to hell!


THE ART OF PORTAL 2 HC
Valve (W/A/Cover)
On sale Oct 31
FC, 184 pages
$34.99
HC, 9″ x 12″
The Guardian said it was "an astonishing experience." GameSpy called it "a near-perfect example of what can happen when all of the elements of modern game design are combined to create a beautifully cohesive whole."
Now, Valve and Dark Horse pull back the curtain to give you a backstage tour of one of the most innovative video games of the decade! The Art of Portal 2 walks you through the visual evolution of the award-winning game, from concept to completion, with never-before-seen concept art and insights from the writers and artists behind the Portal series.
• A look into the design process of the legendary game studio!
• More than 4 million copies of the Portal 2 game have sold worldwide!
"Portal 2 is a novel, unforgettable experience." —IGN.com


AXE COP: PRESIDENT OF THE WORLD #2 (of 3)
Malachai Nicolle (W), Ethan Nicolle (A/Cover), and Dirk Erik Schulz (C)
On sale Aug 29
FC, 32 pages
$3.50
Miniseries
Axe Cop has taken the comics world by storm! The cop with an axe fights bad guys by any means necessary! Written by 8-year-old Malachai Nicolle and drawn by his 31-year-old brother Ethan Nicolle, this brand-new Axe Cop story promises a mind-bending joy ride of imaginative fun!
• A hilarious new Axe Cop story, exclusive to print comics!
• Art from Eisner Award nominee Ethan Nicolle!
• Soon to be part of Fox's Animation Domination programming!
"Axe Cop is all kinds of silly fun." —Entertainment Weekly


BEASTS OF BURDEN: NEIGHBORHOOD WATCH
Evan Dorkin (W) and Jill Thompson (A/Cover)
On sale Aug 1
FC, 32 pages
$3.50
One-shot
Adventure, mystery, horror, and humor thrive on every page of the Eisner Award–winning Beasts of Burden. The four-legged occult-investigating team—a heroic gang of dogs and one cat—are doing their best to protect their home, Burden Hill, from a chicken-stealing goblin, a frightful basilisk, and a strange lost herd of sheep!
• This special one-shot reprints three stories from Dark Horse Presents!
• Evan Dorkin and Jill Thompson return to the characters that won them the 2005 Eisner Award for Best Short Story!


B.P.R.D. HELL ON EARTH: THE RETURN OF THE MASTER #1 (of 5)
Mike Mignola (W/Variant), John Arcudi (W), Tyler Crook (A), Dave Stewart (C), and Ryan Sook (Cover)
On sale Aug 29
FC, 32 pages
$3.50
Miniseries
In the Scottish Highlands, a rogue scientist who escaped the bloody massacre in B.P.R.D. Hell on Earth: Russia assembles a paranormal cult bent on world destruction. Can the B.P.R.D. hunt down this group in time, or will demons be released into a world already teetering on the edge of apocalypse?
• From the pages of Hellboy!
• Featuring a Year of Monsters variant cover by Mike Mignola!
"Mike Mignola's vast world of Hellboy, the B.P.R.D. and other characters have taken on a life of their own." —USA Today


BRIDE OF THE WATER GOD VOLUME 12 TP
Mi-Kyung Yun (W/A/Cover)
On sale Oct 24
b&w, 176 pages
$9.99
TP, 5 7/8″ x 8 1/4″
At long last, Habaek and Soah are married in a lavish ceremony before all the gods! But that very night, before the troubled water god and his beautiful human bride can consummate their love, the barriers surrounding the lunar palace are breached. Habaek's father is kidnapped, and no god or human is safe as a celestial civil war erupts! The twelfth installment in Mi-Kyung Yun's sumptuous Bride of the Water God manhwa series cranks up the action and drama, with new alliances forming and ancient friendships splintering!
"Discriminating readers with a taste for fantasy-laced, shoujo romance will not be disappointed." —Anime News Network


BUFFY THE VAMPIRE SLAYER SEASON 9 #12
Andrew Chambliss (W), Georges Jeanty (P/Variant cover), Nathan Massengill (I), Michelle Madsen (C), and Phil Noto (Cover)
On sale Aug 8
FC, 32 pages
$2.99
Ongoing
By working for Deepscan—the company that recruits Slayers as bodyguards—Buffy thought she would disengage herself from the world of demons and garner a more significant income, to boot. While the income may get her closer to paying off pesky student loans, the demony population is closer to her than ever, thanks to her first client. Buffy, under the tutelage of a disgruntled and heartbroken Kennedy, has her work cut out for her and is forced to call on the honorable Eldre Koh for help, culminating in a little demon-on-demon violence.
• Executive produced by Joss Whedon!
• Buffy vs. Wolfram & Hart!


BUFFY THE VAMPIRE SLAYER: SPIKE #1 (of 5)
Victor Gischler (W), Paul Lee (P), Andy Owens (I), Jenny Frison (Cover), and Steve Morris (Variant cover)
On sale Aug 22
FC, 32 pages
$2.99
Miniseries
Having fought to regain his soul after falling in love with the Slayer Buffy, the once-terrifying vampire villain Spike has been a bit less fearsome (to humans, at least). On his own adventure, Spike is forced to examine the man he once was, the man he is now, and the man he still hopes to become.
As master of a steampunk ship filled with loyal, oversized alien cockroaches, Spike embarks on a journey to the dark side of the moon, setting into motion an adventure filled with demons, witches, and others who brew new evil in the world without magic!
• Spike visits the dark side!


CHERUBS! HC
Bryan Talbot (W) and Mark Stafford (A/Cover)
On sale Oct 17
b&w, 192 pages
$19.99
HC, 6″ x 9″
Falsely accused of heaven's first homicide, five churlish cherubim escape to New York in pursuit of the renegade archangel Abbadon on the eve of the Apocalypse! Befriended by exotic-dancer Mary and chased by unstoppable Seraphim terminators, the Cherubs alone stand against hell's hordes as Satan prepares to make war, not love!
• Bryan Talbot is an award-winning graphic-novel pioneer and innovator.
• Mark Stafford is one of the UK's hottest indie artists!
• Features Cherubs!: Hell on Earth, a previously unpublished four-issue series. Bêlit in Cimmeria!


CONAN THE BARBARIAN #7
Brian Wood (W), Becky Cloonan (A), Dave Stewart (C), and Massimo Carnevale (Cover)
On sale Aug 8
FC, 32 pages
$3.50
Ongoing
Artist Becky Cloonan rejoins Brian Wood for a new story arc! Hearing of an impostor committing atrocities in his name, Conan returns to Cimmeria to confront the scoundrel. In the frozen North of Conan's birth, it is now Bêlit who is out of her element!
• New arc! Great jumping-on point!
• From the powerhouse team of Brian Wood and Becky Cloonan!
"[Becky Cloonan's artistic] voice is not a typically feminine lilt, but a frost-bitten, guttural snarl . . . she now draws with ferocious energy and incredible detail." —GraphicEye.com


THE CREEP #0John Arcudi (W), Jonathan Case (A), and Frank Miller (Cover)
On sale Aug 8
FC, 32 pages
$2.99
Miniseries
A young boy puts a gun in his mouth and pulls the trigger. The police don't care. Not about his death or the death of his best friend two months earlier. The dead boy's mom seeks help from an old flame that's employed as a detective. What she doesn't know is that he suffers from acromegaly—a physical deformity resulting in brutish facial features at mid-life. Will his freakish appearance get in the way of solving the case?
• Cover by Frank Miller!
• From the artist of The Green River Killer and the writer of B.P.R.D.!
"A beautiful book and, for my money, no one in comics writes better stories about human beings than John Arcudi."—Mike Mignola
A double suicide, an old flame, and a haunted man.


CREEPY ARCHIVES VOLUME 14 HC
Doug Moench (W), Archie Goodwin (W), Budd Lewis (W), Jan Strnad (W), Howard Chaykin (A), Richard Corben (A/C), Bernie Wrightson (A), John Severin (A), and Vicente Alcazar (A)
On sale Oct 17
b&w, 272 pages
$49.99
HC, 8 3/8" x 10 7/8"
With stories by comic-book titans Bernie Wrightson, Richard Corben, Howard Chaykin, John Severin, and Archie Goodwin, this is one terrifying tome that you DO NOT want to miss out on! This volume also features an enlightening foreword by horror comics writer Joshua Hale Fialkov (I, Vampire; Echoes) and reprints all Dear Uncle Creepy and Creepy's Catacombs text pieces and all color stories that appeared in this stellar 1970s run! Collects the original Creepy issues #64-#68.
• Eisner Award-winning archival series!


DARK HORSE PRESENTS #15
John Layman (W), Kelly Sue DeConnick (W), Carla Speed McNeil (W/A), Mike Baron (W), Tony Puryear (W/A), Nate Cosby (W), Michael Avon Oeming (W/A/Cover), Bo Hampton (W/A), Neal Adams (W/A), Arvid Nelson (W), Sam Kieth (A), Phil Noto (A), Steve Rude (A), Evan Shaner (A), Robert Tinnell (W), and Juan Ferreyra (A)
On sale Aug 22
FC, 80 pages
$7.99
Ongoing
Arvid Nelson's critically acclaimed Rex Mundi returns with artist Juan Ferreyra, and Neal Adams kicks off a new chapter of Blood in another jam-packed issue of DHP!
Plus, Mike Baron and Steve Rude continue delivering new Nexus material!
• A creator-owned comics celebration with Bo Hampton's Riven, Cosby and Shaner's Buddy Cops, Oeming's The Wild Rover, McNeil's Finder, and Tony Puryear's Concrete Park!
• New installments of Layman's Aliens and DeConnick's Ghost reboot!


DARK MATTER VOLUME 1: REBIRTH TP
Joseph Mallozzi (W), Paul Mullie (W), Garry Brown (A/Cover), and Ryan Hill (C)
On sale Oct 10
FC, 104 pages
$14.99
TP, 7″ x 10″
When the six-person crew of the spaceship Raza wakes from stasis in the farthest reaches of space, the memory of their pasts has been wiped clean. The only clue to their identities is a cargo bay full of weaponry and a destination—a remote mining colony that is about to become a war zone! With no idea whose side they are on, can these amnesiacs leave behind thoughts of their histories and do the right thing, or will their pasts catch up with them? Collects issues #1-#4 of the miniseries.
• Sci-fi action from the writers of Stargate SG-1!


DEVA ZAN HC
Yoshitaka Amano (W/A/Cover)
On sale Oct 31
FC, 300 pages
$49.99
HC, 9″ x 12″
In Japanese Buddhism, twelve generals—the Juni Jinsho—stood guard over the cosmos at the points of the zodiac. But now they have vanished, and nothing stands between us and the forces of darkness, except Deva Zan, a samurai without a memory. To restore order to existence, he must marshal not only his own fighting skill, but find companions that can cross the boundaries of time and space—to join him in a battle that will stretch from the fields of ancient Japan, to the streets of modern New York City—and to dimensions beyond human comprehension!
Dark Horse has the honor to publish Deva Zan, Yoshitaka Amano's first fantasy novel as an author as well as an illustrator! After an epic ten years of planning, Amano has made Deva Zan his personal expression of the legends of Asia for his Western readership.
• Features over 200 brand-new paintings by Amano.
• World premiere of this new book!


DRAGON AGE: THOSE WHO SPEAK #1 (of 3)
David Gaider (W), Alexander Freed (W), Chad Hardin (A), Michael Atiyeh (C), and Anthony Palumbo (Cover)
On sale Aug 22
FC, 32 pages
$3.50
Miniseries
In this essential story from the lead writer of BioWare's Dragon Age games, a king travels to an empire of evil mages to uncover the fate of his lost father! Accompanied by the pirate captain Isabela and the underworld merchant Varric, King Alistair will stop at nothing to learn the truth—even if it means battling an army of cultists single-handed!
• Story by David Gaider, lead writer of Dragon Age: Origins and Dragon Age II!
• An essential addition to the Dragon Age canon!
THE NEXT HIT COMIC FROM BIOWARE!


FALLING SKIES VOLUME 2 TP
Paul Tobin (W), Mark Verheiden (W), Danilo Beyruth (W/A), Juan Ferreyra (A/Cover), Patric Reynolds (A), and Andrew Dalhouse (C)
On sale Oct 10
FC, 136 pages
$9.99
TP, 6″ x 9″
Immediately following the events of TNT's Falling Skies season 1, the second Mass gets pinned down by alien forces and sustains heavy losses. With an army of skitters closing in, the group shields themselves in an armory in Fitchburg, ready to finish the battle once and for all.
• Based on Falling starring Noah Wyle.
• A prequel to Falling Skies season 2.
• Features a short story by executive producer Mark Verheiden.


FATIMA: THE BLOOD SPINNERS #3 (of 4)
Gilbert Hernandez (W/A/Cover)
On sale Aug 22
b&w, 24 pages
$3.99
Miniseries
Love and Rockets' Gilbert Hernandez raises the stakes and the craziness as Fatima's war against drug-created zombies seems lost! When Fatima's superiors come up with a last-ditch solution—to put she and the few other surviving agents into suspended animation, to awaken once the flesh-eaters have starved to death—are they saving the planet or condemning Fatima to a world completely overtaken by the undead?
"Anything from any or all of the Hernandez Brothers is cause for celebration." —Mike Allred, creator of Madman


FEAR AGENT VOLUME 1 HC
Rick Remender (W), Tony Moore (P), Jerome Opeña (P), Francesco Francavilla (P), Kieron Dwyer (P), Sean Parsons (I), Mike Manley (I), Hilary Barta (I), Ande Parks (I), Lee Loughridge (C), John Rauch (C), and Michelle Madsen (C)
On sale Oct 31
FC, 480 pages
$49.99
HC, 8″ x 12 3/16″
When down-and-out alien exterminator Heath Huston stumbles upon an extraterrestrial plot to commit genocide against the human species, he must put down the bottle and resume his role as a peacekeeper . . . as The Last Fear Agent.
This deluxe hardcover omnibus, the first of two, collects issues #1-#15 of the acclaimed Fear Agent comics, along with half of the Tales of the Fear Agent side stories, covers, pinups, and artists' sketch galleries!


FINDER: TALISMAN HC & LTD HC
Carla Speed McNeil (W/A/Cover)
On sale Oct 3
b&w, 96 pages
$19.99
HC, 8 1/2″ x 11″
On sale Oct 3
b&w, 96 pages
$75.00
Ltd. HC, 8 1/2″ x 11″
Since 1996, Finder has set the bar for science-fiction storytelling, with a lush, intricate world and compelling characters. Finder: Talisman is the story of a book — the book beloved by misfits and castaways, once glimpsed and forever longed for — and of Marcie, the kid who never gives up her search for magic and meaning. Now, the fan-favorite story is collected in a new, oversized hardcover edition and a limited-edition hardcover signed by creator Carla Speed McNeil!
• Finder: Talisman is a much-sought-after fan favorite and a great point of entrance into the world of Finder.
• First time in hardcover!


GAME OF THRONES: THRONE REPLICA STATUE
On sale Nov 28
14″ tall
Limited edition of 500
$295.00
The most iconic image in the acclaimed HBO series Game of Thrones is, of course, the titular Iron Throne itself. It is located in the Red Keep in the city of King's Landing. When they say, "Win or die," this is what they are talking about. When King Aegon the Conqueror forged it, the swords of all the hundreds of lords who surrendered to him and offered him fealty were melted down into a throne of imposing size and appearance.
Dark Horse Deluxe, working with HBO Licensing and the talented artisans at Gentle Giant Studios, have replicated the throne prop from the series. Not a single sword has been overlooked, in either sculpture or paint application.


GAME OF THRONES: DIRE WOLF BOOKENDS
On sale Sept 26
8″ tall
$79.99
The Starks are an ancient house, whose ancestral castle Winterfell was built thousands of years in the past. Winterfell, is located in the center of the northern province of the Seven Kingdoms, on the Kingsroad that runs from King's Landing to the Wall. Beneath Winterfell lie the Stark family crypts, ancient final resting place of the line. The crypts are guarded by carved dire wolves, an unusually large and intelligent species of wolf represented the family's house sigil.
We have worked with the production team of Game of Thrones, facilitated by HBO Licensing, to reference the actual prop from the series as the basis for a sculptural set of polystone bookends.


GANTZ VOLUME 25 TP
Hiroya Oku (W/A/Cover)
On sale Oct 24
b&w, 216 pages
$12.99
TP, 5 1/8″ x 7 1/16″
As the Osaka Gantz team falls to the alien monster boss, Kaze of the Tokyo team takes the fight to the superbeast to save the mortally wounded little Takeshi. But even the powerful Kaze is no match for the shape-shifting fiend, and the Tokyo team musters a desperate offensive that could turn the tide . . . or seal their doom!
• Gantz has sold over fifteen million copies in Japan!
• Popular anime series, live-action feature.


THE GOON #41Eric Powell (W/A/C/Cover) and Mark Buckingham (A)
On sale Aug 29
FC, 32 pages
$3.50
Ongoing
What's an enterprising, demonic witch doctor and former mob boss of the undead to do when he finds himself down on his luck? Witchcraft for hire, of course. The Zombie Priest, now going under the alias of Mr. Corpus, proves there's no keeping a good fiend down and he's still more than willing to make trouble for the Goon!
• Includes a black and white Goon short illustrated by Mark Buckingham (Hellblazer).
• The Zombie Priest is back!
• Now monthly!


THE IMMORTAL: DEMON IN THE BLOOD TP
Ian Edginton (W), Vicenç Villagrasa (P), José Luis Río (I/C), and Long Vo (Cover)
On sale Oct 10
FC, 96 pages
$14.99
TP, 7″ x 10″
After a swordfight, Amane, a young samurai with a haunted past, is left for dead—only to be saved by a mysterious tattooist who imbues Amane with the immortal spirit of an oni demon. From that day on, Amane ages no more.
Amane learns of another with a similar oni—one that requires its host to kill—which leads Amane to the realization that the "other" is the man who murdered his sister years ago. But when his decades-long quest for the murderer causes him to cross paths with a maniacal serial killer intent on murdering the woman Amane loves, the only one who can help him is the man who killed his sister. Collects the four-issue miniseries.


JAM NOVEL
Yahtzee Croshaw (W)
On sale Oct 10
b&w, 440 pages
$7.99
Novel, 5 1/4″ x 8″
We were prepared for an earthquake. We had a flood plan in place. We could even have dealt with zombies. Probably.
But no one expected the end to be quite so . . . sticky . . . or strawberry scented.
Yahtzee Croshaw (Mogworld, Zero Punctuation Reviews) returns to print with a follow-up to his smash-hit debut: Jam, a dark comedy about the one apocalypse no one predicted.
• The hilarious new novel by the author of Mogworld!
• Croshaw's Zero Punctuation Reviews is the most viewed video game review on the web!
• For lovers of bizarre horror and unforgettable characters!
"[Croshaw is] able to pull off slapstick comedy in print, and that's no easy feat." –ComicsAlliance Pulp adventure at it's finest!


LOBSTER JOHNSON: THE PRAYER OF NEFERU
Mike Mignola (W), John Arcudi (W), Wilfredo Torres (A), Dave Stewart (C), and Tonci Zonjic (Cover)
On sale Aug 22
FC, 32 pages
$3.50
One-shot
The Heliopic Brotherhood of Ra hold a Victorian themed party complete with the unrolling of a mummy, with decidedly unexpected results, including a gun-blazing vigilante promising justice!
• From the pages of Hellboy!


MARVEL CLASSIC CHARACTER SERIES 2 #3: CAPTAIN AMERICA
On sale Oct 17
Limited to 750 numbered pieces
Packaged in its own tin box, with a pin-back button and character booklet
Measures 5″ tall
$49.95
The third release in this second series is considered one of the greatest comic book heroes of all time: Captain America.
Created by Joe Simon and Jack Kirby in 1941, Cap became one of the most popular and inspirational characters of World War II. After fading away in the 1950s, Captain America was revived during the 1960s Marvel explosion by Jack Kirby and Stan Lee in The Avengers #4, released in March 1964. He has been a mainstay of the Marvel line ever since.


MASS EFFECT: HOMEWORLDS #4 (of 4)
Mac Walters (W), Sylvia Feketekuty (W), Jeremy Barlow (W), Omar Francia (A), Michael Atiyeh (C), Anthony Palumbo (Cover), and Mike Hawthorne (Variant cover)
On sale Aug 29
FC, 32 pages
$3.50
Miniseries
Mass Effect: Redemption's Liara T'Soni returns to comics in a story by her Mass Effect 3 writer, Sylvia Feketekuty! Now controlling the resources of the Shadow Broker, Liara embarks on a galaxy-spanning mission to find information that can prevent the imminent Reaper attack. Her search turns up deadly secrets and brings her right to the beginning of BioWare's latest blockbuster!
• From Mass Effect 3 writers Mac Walters and Sylvia Feketekuty!
• Art by Mass Effect: Invasion's Omar Francia!


THE MASSIVE #3
Brian Wood (W), Kristian Donaldson (A), Dave Stewart (C), J. P. Leon (Cover), and Rafael Grampá (Variant cover)
On sale Aug 8
FC, 32 pages
$3.50
Ongoing
In a remote village in the Aleutian Islands, the crew of the Kapital, on the run from Siberian pirates, reconsiders their core mission as pacifists and conservationists. In this unpredictable and often violent world, should they be more? Narratives and story lines converge as the past catches up with the present, and in quiet, unassuming Unalaska, USA, a new mission is forged.
• Features exclusive bonus material!
"The Massive is a book to keep an eye on in 2012."—IGN


MICHAEL AVON OEMING'S THE VICTORIES #1 (of 5)
Michael Avon Oeming (W/A/Cover) and Nick Filardi (C)
On sale Aug 15
FC, 32 pages
$3.99
Miniseries
Not long from now, all that will stand between you and evil are the Victories—six heroes sworn to protect us from crime, corruption, and the dark. As one member cracks down on the violence, he discovers himself touched by a painful past through the psychic powers of Link. Will this trauma cause him to self-destruct or continue the fight?
• The raunchiest superheroes since The Boys!
• From the co-creator of Powers!
"Mike Oeming is one of the great people and comic artists on the planet earth. I've been dying for Mike to write and draw his own book for years. And here it is! If you like Powers, you will love The Victories!"— Brian Michael Bendis


MIND MGMT #4
Matt Kindt (W/A/Cover)
On sale Aug 22
FC, 24 pages
$3.99
Ongoing
After following his trail around the world, Meru has finally found the missing passenger from the Amnesia Flight, but as he tells his story, she learns the mystery goes much deeper. In the first of two parts, witness the history of the secret MIND MGMT agency, revealed by the psychic spy who nearly destroyed it from within. And as Meru listens, the Immortals are only a few steps behind!
• From the creator of 3 Story and Super Spy!
• Each issue features bonus stories that won't be in the collections!


ONCE UPON A TIME MACHINE TP
Lee Nordling (W), Jasen Rodriguez (W), Tara Alexander (W), Khoi Pham (A), Charles Fetherolf (A), Nelson Evergreen (A), and Farel Dalrymple (Cover)
On sale Oct 10
FC, 432 pages
$24.99
TP, 6 5/8" x 10 3/16"
Fairy tales have fueled our dreams and fired our imaginations for centuries. Step inside a time machine built by a collection of today's finest storytellers, and enter a range of futures where familiar tales are reimagined in an astonishing variety of styles. Watch the next wave of leading writers and illustrators work alongside superstar creators like Farel Dalrymple (Pop Gun War), Ryan Ottley (Invincible), Khoi Pham (Daredevil), and Brandon Graham (King City) to deliver a reading experience that will delight generations young and old.
• Ageless stories become tales for a new age!


THE SKY: THE ART OF FINAL FANTASY BOXED SET
Yoshitaka Amano (W/A)
On sale Oct 17
FC, 780 pages
$139.99
Boxed Set
Yoshitaka Amano is one of the world's foremost fantasy artists, and the limited-edition The Sky: The Art of Final Fantasy boxed set is a giant-sized, signed collection of five books plus bonus items that showcase Amano's ethereal illustrations for the first ten Final Fantasy games! The 12′" high, 11″ wide, and 3 1/2″ deep box that encloses The Sky has a hinged lid featuring artwork from Amano inside and out. Its contents include:
• Three 11 3/4″ x 10 1/2″ hardcover books, printed on high-quality stock. Volume 1 (144 pages) contains Amano's work for Final Fantasy I-III. Volume 2 (276 pages) contains his contributions for Final Fantasy IV-VI, and volume 3 (156 pages) features his art for Final Fantasy VII-X.
• All About Yoshitaka Amano, an 8 1/4″ x 8 1/4″ 128-page softcover full of photographs and images, the most extensive look ever in English at the artist, including an interview with Amano, a timeline of his career, a glimpse into his studio in SoHo, his favorite places in New York, a visual index of each illustration that appears in the three The Sky hardcover art books, and more!
• A 2 1/4″ x 4 3/4″ Final Fantasy animation flip book designed by Amano, containing two different "movies."
• A 10 1/4″ x 11″ acetate print with silver ink.
• Two 5 3/4″ x 8 1/4″ postcards featuring the interior and exterior artwork used on the box.
• And finally, a 5 3/4″ x 8 1/4″ card signed by Yoshitaka Amano!


STAR WARS: AGENT OF THE EMPIRE VOLUME 1—IRON ECLIPSE TP
John Ostrander (W), Stéphane Roux (P/Cover), Stéphane Créty (P), Julien Hugonnard-Bert (I), and Wes Dzioba (C)
On sale Oct 24
FC, 128 pages
$18.99
TP, 6 5/8″ x 10 3/16″
Imperial power is at its height. With Palpatine on the throne and his chief enforcer, Darth Vader, leading fleets of Star Destroyers and legions of stormtroopers across the galaxy, the Empire is an unstoppable force for order and peace.
But not every political problem requires military might; not every negotiation depends on a show of force. Sometimes all diplomacy needs to succeed is the right man, in the right place, with the willingness to get the job done. No matter what it takes. Collects Star Wars: Agent of the Empire—Iron Eclipse #1–#5.


STAR WARS OMNIBUS: CLONE WARS VOLUME 2—THE ENEMY ON ALL SIDES TP
John Ostrander (W), Haden Blackman (W), Jeremy Barlow (W), Chuck Dixon (W), Jan Duursema (P), Brian Ching (P), Brandon Badeaux (P), Tomás Giorello (P), Hoon (P), Rick Leonardi (P), Dan Parsons (I), Victor Llamas (I), Mark Pennington (I), Brad Anderson (C), Lucas Marangon (C), Michelle Madsen (C), Dan Jackson (C), and Kev Walker (Cover)
On sale Oct 17
FC, 416 pages
$24.99
TP, 6″ x 9″
Jedi Generals and their clone troops are dispatched to every corner of the galaxy to fight the rising tide of the Separatist movement and its deadly droid armies.
On these far-flung battlefields, Anakin Skywalker commands a strategic, but fateful, retreat; Obi-Wan Kenobi becomes the prisoner of Asajj Ventress; and Master Yoda is forced to trade the life of an old friend for victory. Plus, a Jedi strike force is sent to vanquish General Grievous! This volume collects Star Wars: Republic #54–#66 and #68, Star Wars: Jedi—Yoda, Star Wars: General Grievous #1–#4.


STAR WARS: DARTH MAUL—DEATH SENTENCE #2 (of 4)Tom Taylor (W), Bruno Redondo (P), and Dave Dorman (Cover)
On sale Aug 29
FC, 32 pages
$2.99
Miniseries
It's a perfect storm of mayhem as brothers Darth Maul and Savage Opress collide with an army of mercenaries, augmented by a team of visiting Jedi!
The only thing that can make Darth Maul angrier than he is about the price on his head is having his brother captured by the man who put it there. If you thought two Sith were dangerous, wait until you see Darth Maul on his own!
• Darth Maul and Savage Opress together—as seen on the TV series The Clone Wars!


STAR WARS: DARTH VADER AND THE GHOST PRISON #4 (of 5)
Haden Blackman (W), Agustin Alessio (A), and Dave Wilkins (Cover)
On sale Aug 22
FC, 32 pages
$3.50
Miniseries
It's Vader versus the most dangerous inmates the Ghost Prison has to offer, and Cadet Tohm witnesses the Dark Lord at his fiercest—and most merciless.
The lesson is not lost on the young man, and Tohm follows Vader's lead, finding strength—and darkness—he never knew he possessed. He is well on his way to becoming the kind of officer for which the Empire will become known. But the biggest test still lies ahead—retaking the Imperial Palace from the insurgents. Today a fight . . . tomorrow a war!


STAR WARS: KNIGHT ERRANT—ESCAPE #3 (of 5)
John Jackson Miller (W), Marco Castiello (P), Vincenzo Acunzo (I), Michael Atiyeh (C), and Benjamin Carré (Cover)
On sale Aug 8
FC, 32 pages
$3.50
Miniseries
The location of a powerful Sith relic is closer to being uncovered, and so is the fate of Jedi Kerra Holt's lost family! Kerra's knowledge has gotten a Sith reconnaissance team closer to the relic than would have been possible without her—but will her desire to find what happened to her family also bring more destruction to Sith territories? How long can she stay undercover and keep one step ahead of the team and their merciless leader?
• John Jackson Miller's Knight Errant novel from Del Rey was a New York Times bestseller!


STAR WARS: LOST TRIBE OF THE SITH #1 (of 5)
John Jackson Miller (W), Andrea Mutti (P), Pierluigi Baldassini (I), Michael Atyieh (C), and Paul Renaud (Cover)
On sale Aug 8
FC, 32 pages
$2.99
Miniseries
On a planet ruled by a tribe of Sith—marooned thousands of years ago and cut off from the galaxy—the throne holder is about to be challenged by a power-hungry Sith rebel from the slums . . . and a thwarted royal Sith princess! Their few shared interests set them on a quest together—but most certainly not as partners!
The saga of the lost tribe continues in comics, following the release of John Jackson Miller's Lost Tribe of the Sith: The Collected Stories—in print from Del Rey Books!
• Debuts one month after John Jackson Miller's Lost Tribe of the Sith prose novel from Del Rey Books!
• An all-Sith tale with heroes, antiheroes, and straight-up villains!


THE STRAIN #7
David Lapham (W), Mike Huddleston (A), Dan Jackson (C), and E. M. Gist (Cover)
On sale Aug 8
FC, 32 pages
$3.50
Ongoing
What might swarms of sewer rats and a New York City pest-control specialist tell Dr. Ephraim Goodweather about the growing vampire population? Evidence gathered from beneath the city may hold the key to defeating the plague now besetting Manhattan.
• Adapting the Strain Trilogy from director Guillermo del Toro and Chuck Hogan!
• Continues a saga that puts a terrifying twist on the vampire genre.
• No one is safe from a terrifying new plague!
"The subtle build of tension and terror still peppers every page." —IGN
https://storage.googleapis.com/scb22uploads/2012/05/darkhorse_logo-197x300.jpg
300
197
Nacho
https://storage.googleapis.com/scb22uploads/2021/05/logo-enfold-header.svg
Nacho
2012-05-16 12:00:58
2018-02-26 18:59:42
Dark Horse Solicitations Agosto 2012