[Preview] Baco 2, de Eddie Campbell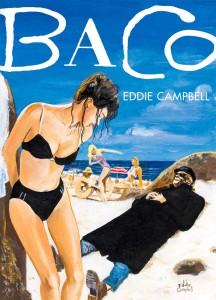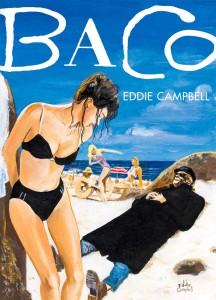 Baco 2
Guión y dibujos: Eddie Campbell
Editorial Astiberri
Características: rústica con solapas 264 páginas. 17 x 24 cm.
Precio: 18 euros
A la venta el 17 de enero de 2014
Baco, dios del vino y de la juerga, hijo ilegítimo de Zeus, sigue vivo. Se pasea por el mundo de los humanos con sus 4000 años a cuestas, recordando viejos tiempos y reencontrándose con viejos enemigos. En compañía del antiguo dios olímpico Hermes y de su viejo amigo Simpson, el profesor que escapó del infierno, Baco emprende un viaje nostálgico por las islas griegas, donde rememora sus andanzas en el monte Olimpo junto a Afrodita, Hera o Hefesto, y sus aventuras en el Egeo, tratando de divertirse como cuando era 1000 años más joven.
Una cosecha excepcional de historias que nos permiten descubrir la "verdadera historia" del Minotauro y de Zeus, Rasputín, Dom Pérignon y tantos otros mitos clásicos y modernos. La segunda parte deja de lado a Baco por un tiempo y se centra en las peripecias del Niño Ojos, con su peculiar uso del lenguaje, que, aunque parece que no se entera por donde le caen las tortas, acaba sacando provecho de ello.
En esta serie de Baco, publicada originalmente entre 1986 y 1999, y que se edita en castellano en cinco volúmenes, por vez primera de forma completa, Eddie Campbell se apropia de los mitos griegos y sus dioses para convertirlos en protagonistas de una trama llena de intriga y suspense. Este tomo recopila Doing the Islands with Bacchus y Eyeball Kid in One Man Show, publicados originalmente primero en formato comic-book y recopilados posteriormente por Eddie Campbell Comics, la editorial que montó el propio autor.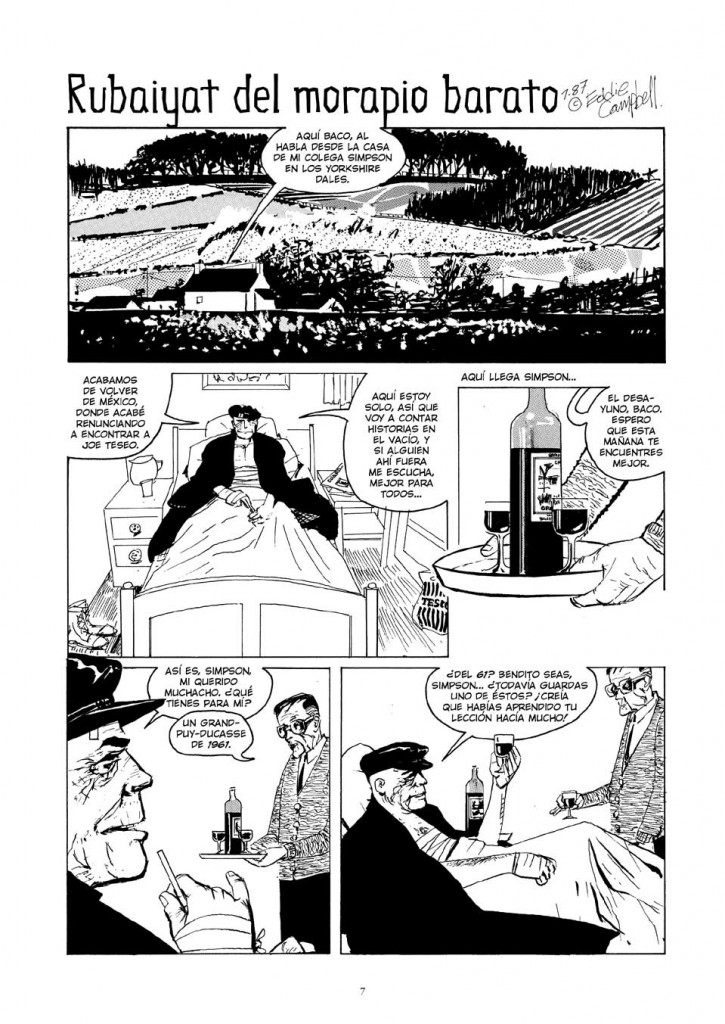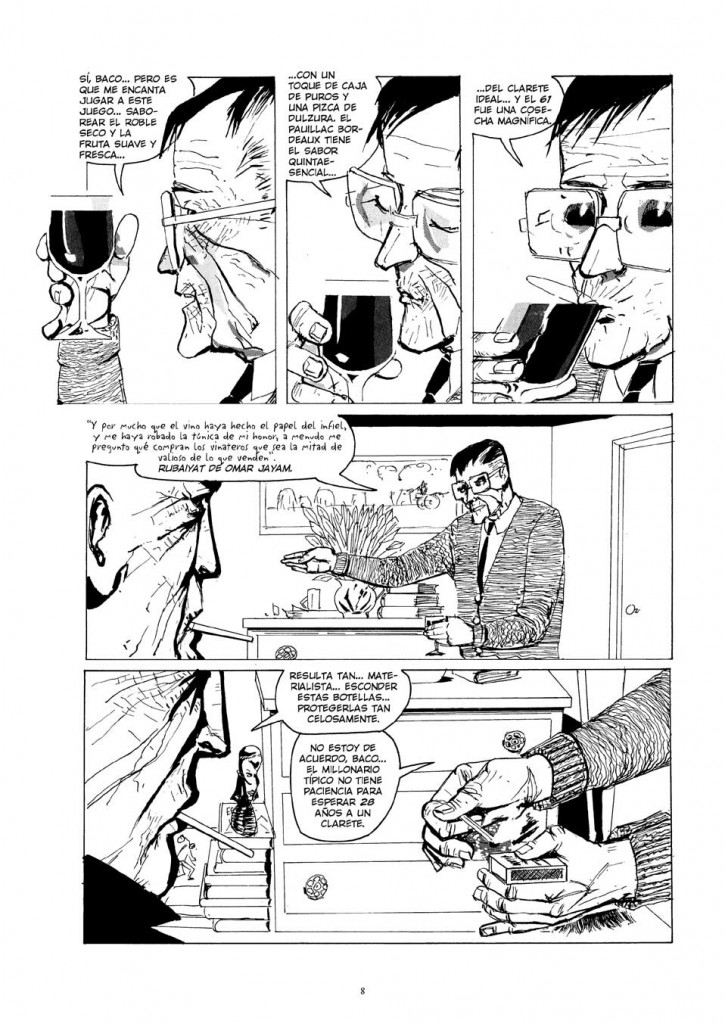 Información proporcionada por la editorial
https://storage.googleapis.com/scb22uploads/2013/12/baco2-eddie-campbell-216x300.jpg
300
216
Juan F Molinera
https://storage.googleapis.com/scb22uploads/2021/05/logo-enfold-header.svg
Juan F Molinera
2013-12-23 15:00:50
2018-02-26 19:04:38
[Preview] Baco 2, de Eddie Campbell