[Preview] Baco 1, de Eddie Campbell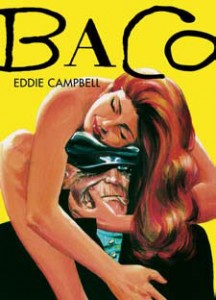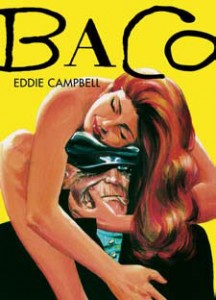 Baco 1
Guión y dibujos: Eddie Campbell
Astiberri Ediciones
Características: Blanco y negro. Rústica con solapas 216 páginas. 17 x 24 cm.
Precio: 17 euros
A la venta el 5 de abril de 2013
Baco, dios del vino y de la juerga, hijo ilegítimo de Zeus, sigue vivo. Arrastrando sus más de cuatro mil años, recorre los bares de la ciudad en busca de Joe Teseo, que posee el secreto de la juventud eterna y a quien debe venganza. El Olimpo ha descendido a la tierra, provocando trifulcas, persecuciones y orgías. Y es que, como dice el viejo Baco: "La inmortalidad no es para siempre. Después de cuatro mil años, de repente, hay un montón de dioses con cara de muerto que quieren resolver sus asuntos a toda prisa".
En este primer volumen de la serie de Baco, publicada originalmente entre 1986 y 1999 y que se editará en castellano por primera vez de forma completa, en cinco volúmenes, Eddie Campbell se apropia de los mitos griegos y de sus dioses para convertirlos en los protagonistas de una trama llena de intriga y suspense: el viejo Baco rememora sus años de juventud y de lujuria mientras persigue a Joe Teseo, convertido en jefe de un imperio del crimen organizado, para vengar la traición que éste infligió a Ariadna.
Este tomo recopila Immortality Isn't Forever y The Gods of Business, publicados originalmente primero en formato comic-book y recopilados posteriormente por Eddie Campbell Comics, la editorial que montó el propio autor.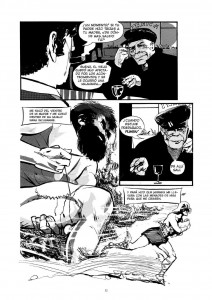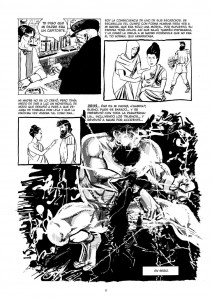 Información proporcionada por la editorial
https://storage.googleapis.com/scb22uploads/2013/03/baco-1-eddie-campbell-216x300.jpg
300
216
Juan F Molinera
https://storage.googleapis.com/scb22uploads/2021/05/logo-enfold-header.svg
Juan F Molinera
2013-03-22 14:30:05
2018-02-26 19:02:43
[Preview] Baco 1, de Eddie Campbell