Flashpoint: The Outsider #1

"Flashpoint" es el próximo evento que prepara DC Comics y que alterará todas la principales series de la editorial. La historia principal será guionizada por Geoff Johns y dibujada por Andy Kubert, pero se lanzarán, además, 15 miniseries de 3 números cada una en las que se reflejarán las repercusiones en la totalidad del Universo DC. Cada título llevará el texto "Whatever Happened".
Ayer publicamos el primer avance de "Whatever Happened to Europe?" con las tres miniseries de Wonder Woman and The Furies, Emperor Aquaman y "Lois Lane and the Resistance" y hoy lo hacemos con "Whatever Happened to the World's Greatest Super Villains?, que comprenderá las miniseries: Citizen Cold, Deathtroke and the Curse of the Ravager y The Outsider.
El equipo creativo encargado de "Flashpoint: The Outsider" será James Robinson ("Justice League of America") en el guión y Javi Fernández ("Hero Complex") en el dibujo. A diferencia del resto de cabeceras, parece ser que esta miniserie se incluirá en la serie regular de "The Outsiders". Os dejamos con la primera imagen: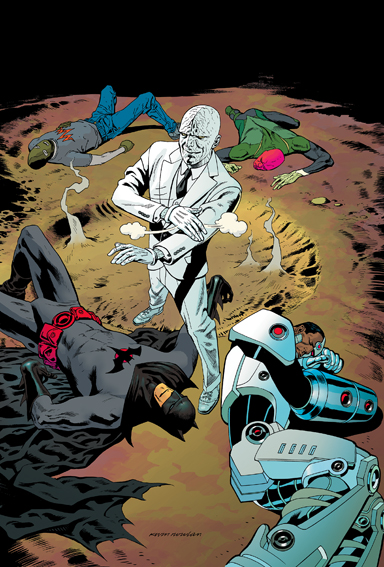 https://siguealconejoblanco.es/wp-content/uploads/2013/11/Berserk-Ogon-Jidai-Hen-II-Doldrey-Koryaku-scaled.jpg
1900
1463
Juan F Molinera
https://storage.googleapis.com/scb22uploads/2021/05/logo-enfold-header.svg
Juan F Molinera
2011-03-14 09:00:37
2018-02-26 18:50:16
Flashpoint: The Outsider #1